The Agricool story has always been catnip to the media, business community, and government officials. From a founding story straight out of branding 101, to a business that checked buzzword boxes such as Tech For Good, Agricool was embraced as emblematic of France's newfound startup spirit.
Besides wanting to succeed by saving the planet, it had all the right startup vibes. The founders chronicled their journey on Medium with unusual transparency for France's button-downed business culture. And Agricool didn't do agriculture, but rather "agricoolture" using repurposed shipping containers dubbed "cooltainers" operated by people dubbed "cooltivators."
That sense of startup whimsy and passion could be seen from the company's founding in 2015 to a recent feature about the company by France 2 broadcast January 6, 2022 where the co-hosts sampled Agricool strawberries and blessed them with the highest possible compliment in the French language: pas mal. During the 6-minute segment, CEO (Cool Executive Officer) Jean-Christophe Sibileau explained how the company grew the strawberries under strictly controlled conditions.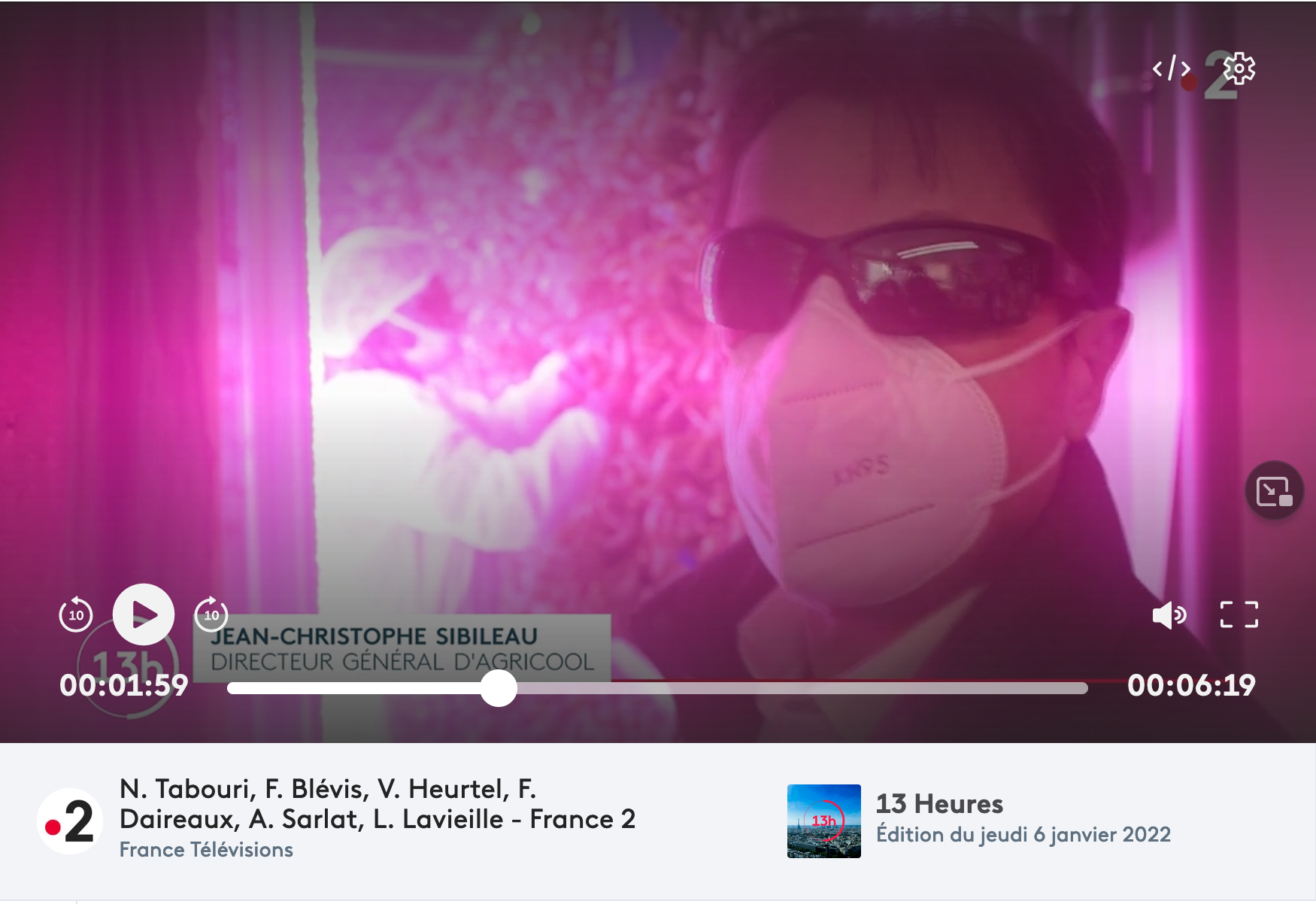 In short, Agricool had everything. Except, as it turns out, a sustainable business model.
Three weeks after that appearance on France 2, the company filed for bankruptcy protection on January 31. Last week, Les Echos reporter Charlie Perreau broke the news about Agricool's bankruptcy.
The company didn't talk to Les Echos, which reported on some of the financial details of Agricool's woes. Sibileau, co-founder Guillaume Fourdinier, and lead shareholder Pierre-Eric Leibovici declined to comment, for now, each citing discussions with possible buyers and the need to let the bankruptcy process play out.
However, a closer look at public records shows that Agricool had a large short-term debt to pay and that plans to raise another round of funding apparently never came together. Along the way, the company also suffered a series of setbacks, including a failed international expansion into Dubai, a cyberattack, and, of course, the pandemic.
While details of Agricool's downfall are still emerging, those records and previous public statements by company officials offer some clues about the reasons for the company's fall from grace.