What: Easop has built a subscription-based platform that helps employees and employers manage decisions around equity packages such as stock options. The goal is to make it easier to grant equity across borders. The B2B platform works with other cap table management products such as Carta and Pulley. Easop complements these products by generating equity documents that are compliant with relevant local laws and regulations. The company also has a network of local partners in each territory to ensure that equity grants comply with tax and regulatory regimes.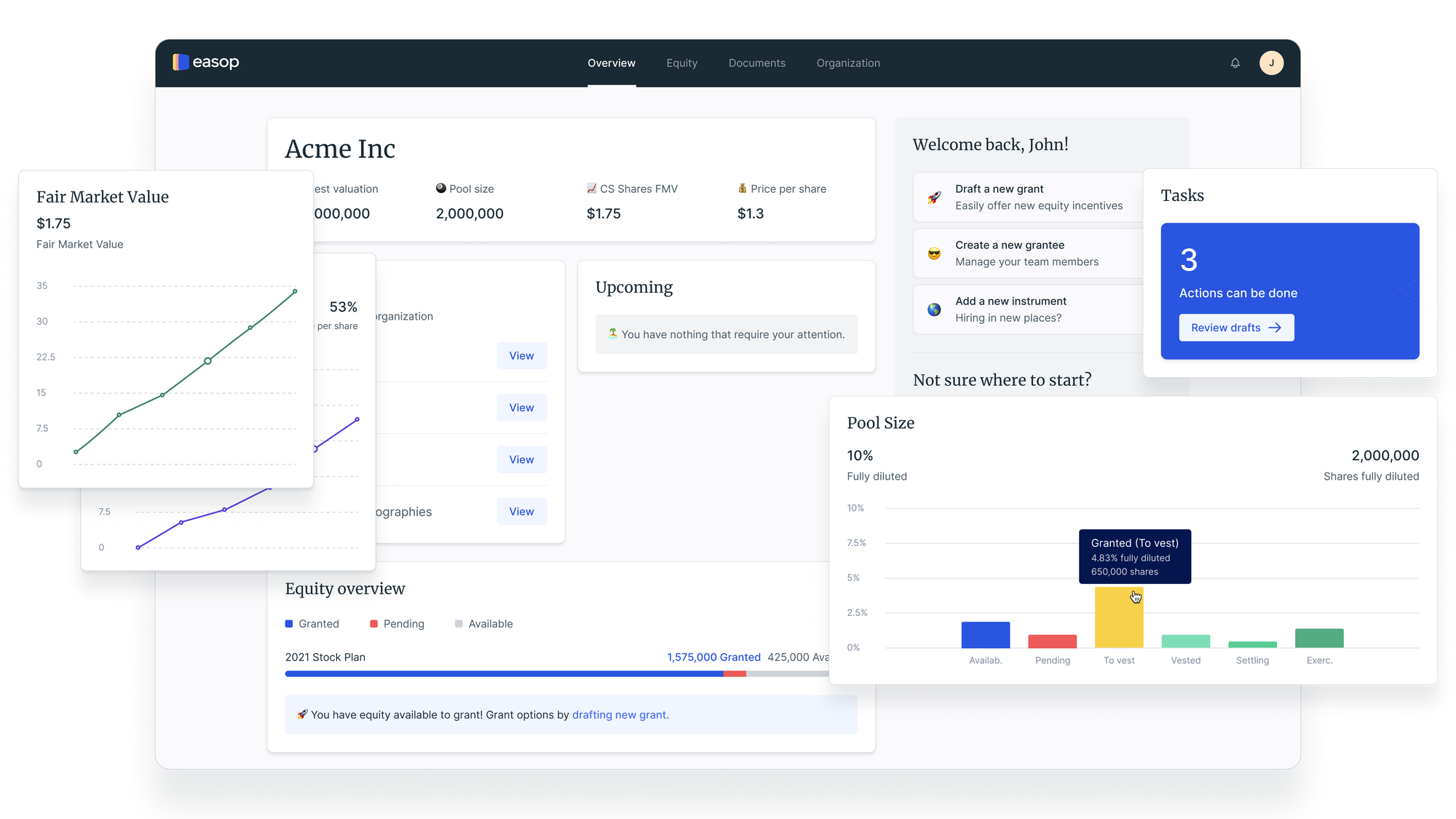 Why: As companies expand internationally and more employees are remote, companies are recruiting from a far greater range of geographies. Easop cited one study that said firms hired 600% more international employees in 2021. That has massively increased the complexity of offering equity. Until now, companies have typically responded by offering equity only to employees in their main territory (most often the U.S.) while other employees get a more general compensation package that may not have as much upside that comes with stock options.
Who: Co-founders are Valentin Haarscher, Naël El Berkani and Thierry Colsenet.
Seed: $2.5 million
Investors: Partech led the round with boldstart ventures, and with participation from Kima Ventures and eFounders partners Thibaud Elzière and Quentin Nickmans.
What's Next: Easop will use the funding for product development while also expanding into new territories. The company is hiring.
Comments