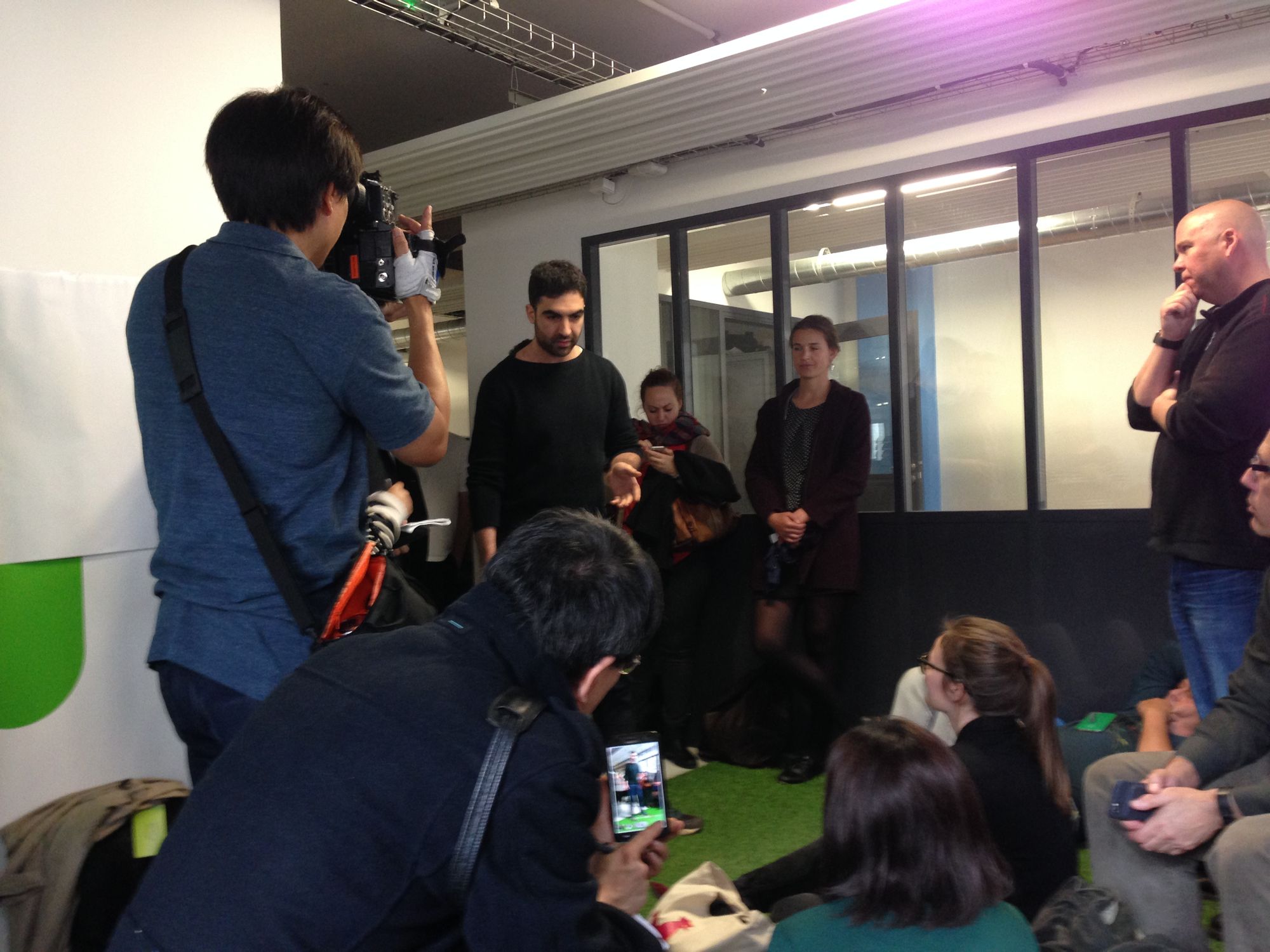 The first time I met Sacha Lazimi was at the Numa startup accelerator in 2016. The occasion was a tour of the French Tech ecosystem in Paris organized for foreign journalists. I was cheating as I lived in Toulouse at this point. But I suppose someone living in France's Southwest can seem like a foreigner to Parisians.
As part of the tour, we spent a morning at Numa, which had existed in various forms for several years but only officially became an accelerator in 2015. This was something relatively new and exotic in France at the time, and so we listened to presentations about how it was going to help startups do the things that startups in Silicon Valley had been doing since the last ice age.
As part of that presentation, several of those Numa startups had the chance to pitch us their products. Among them was Lazimi, who pulled out his smartphone to explain his new app, named "Yellow." Here's what I wrote for VentureBeat at the time:
"This startup was part of the most recent class of companies working out of Paris' Numa accelerator program. Yellow is a virtual flirting app built on top of Snapchat.

The idea is to allow you to find people to flirt with who you never intend to meet in real life. Could be fun. Could be creepy. We'll see. But for the moment, the app, which quietly launched last October on iOS and Android, has snagged 400,000 sign-ups, which has translated into 117,000 monthly active users.

Most importantly, the company says that about 60 percent of users continue to use the app after one month, and the app is getting about 10 million swipes per day.

I'm not a Snapchat user. But this seems to hint at the kind of ecosystem of apps that could be coming to leverage Snapchat's rapid growth."
I was wrong about the Snapchat app ecosystem. But I was right about Yellow. After continuing to tweak the app, the company changed its name to Yubo. It's now one of the hottest consumer startups to come out of France.
Getting From There To Here
Last November, Yubo raised a €40 million round of venture capital for a total now of $65.7 million. Investors in this third round of funding included Idinvest, Iris Capital, Alven, Sweet Capital, and Gaia Capital Partners. Yubo has more than 40 million users across 40 countries, placing it among that smaller cadre of French startups that have conquered international markets.
This is an overnight sensation that has been a decade in the making. Lazimi, 27, told me recently that he had the germ of this idea 10 years ago with co-founder Jérémie Aouate back when they were attending Université Paris Dauphine.
"We were trying to improve the way people connect and interact online," Lazimi said. "When we started, we were 18-years-old at the university. Our first project was called Saloon and it was a very simple concept where people could communicate anonymously. It was a dedicated group chatbot and we launched it at the university."
And it failed. So then:
"Two years after, we launched another project with a very simple concept where you can meet one person per day, either for networking, for sport, or for friendship," Lazimi said. "And this product also didn't work. Then we decided to start a new project that was basically an iteration of what we built before. This product became Yubo."
By this time, Arthur Patora had joined as a third co-founder.
"When we launched Yubo, we decided to start with a problem instead of starting with an idea," Lazimi said. "This problem is that we noticed that millions of people are, even today, showing their Snapchat username (across other social media) to make new friends on Snapchat. We wanted to understand why. So in October 2015, we created a very simple MVP to make new friends on Snapchat. And in a year, we reached 5 million users."
That MVP was Yellow. And by most standards, those usage statistics indicated they had a legitimate success on their hands.
"We understood that our users in our community were Generation Z, a generation that is the most connected generation in the world," Lazimi said. "There is no difference for them between online and offline. And they have a very strong need to socialize online, as we all have a need to socialize offline."
How did they build this momentum so quickly?
"We managed to get all the Snapchat usernames that were shared online," Lazimi said. "We added those people on Snapchat, and then we spoke with them saying, 'Hey, there is an app called Yubo and you can make friends on it instead of sharing your username on Twitter.' We had a very good channel of acquisition through this method. We had 50% of the users coming from this channel, and we had 50% of users coming organically."
With strong growth and growing buzz, the co-founders decided to take the next logical step: Scrap the whole thing and start over.
Taking A Leap
Amid this growth, the Yubo co-founders (still only 3 people at the company) began to notice the shortcomings.
"What was happening on the platform is that when users were making new friends, we had no chat on the platform," Lazimi said. "So we didn't have a very good retention rate on the platform. People made friends, but then they would just go back to Snapchat and add them. So we were losing interactions."
This version had a Tinder-like swiping feature to find and add friends, which allowed for some interactivity. But even when they added some simple chat features, there wasn't much interaction on Yellow.
"Based on the engagement metrics we had and what we learned about this generation and how they wanted to socialize, we said, 'Okay, we are missing something on the platform. We have huge growth, so we know we are on to something. But there is a need to socialize and we are not answering it in the right way.'"
The co-founders decided they would need to add live stream capability so that people could talk directly on the app. With that idea in mind, it took them another year to build the underlying technology to enable it. This new version of the app, now called Yubo, launched worldwide in February 2018.
"When we launched it, we multiplied by five our engagement metrics on the platform and we started growing organically," he said. "And this is where we understood that we had a product-market fit and then we continued iterating on this concept."
Yubo Today
Lazimi describes the current version of Yubo as a series of public spaces that allow people to socialize. "We try to take the best of offline interactions and we add to that the power of the technology to make sure that you will instantly be connected with the right group of people anywhere in the world at any time," Lazimi said. "We try to create this place where youth can just be themselves and express themselves in real-time with real people in real conversations."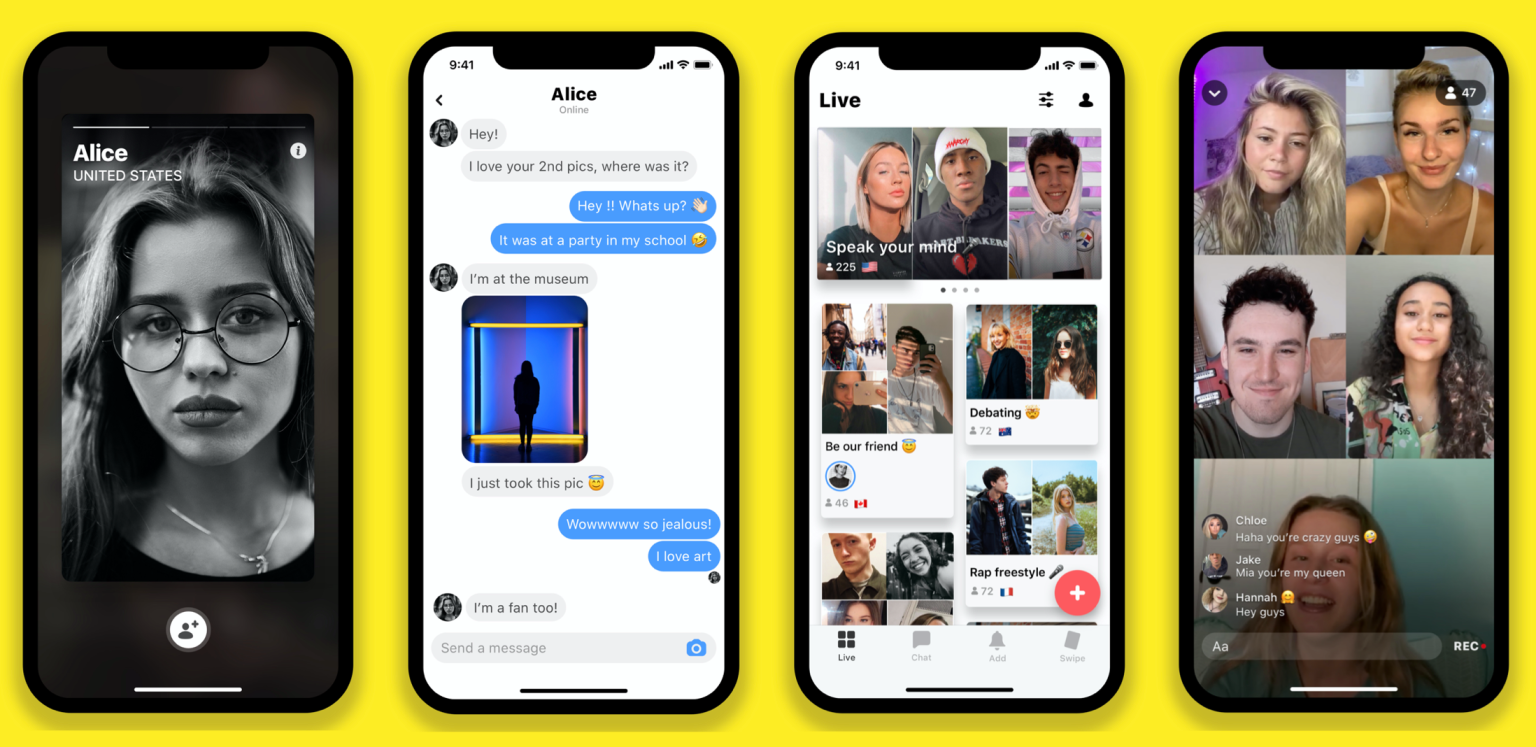 This new version created different challenges around marketing. There wasn't a natural virality aspect via sharing content, for example. So with Yubo growing, they introduced paid subscriptions and in-app purchases that allowed users to do things like boost the visibility of their rooms. The company then turned around and started spending that revenue on digital marketing campaigns. While growth today is 70% organic, the company still spends significantly on those marketing campaigns to acquire customers.
That foundation as a Snapchat-based service made it an international app right from the start, a dynamic that continues with the U.S., U.K., and Canada being its biggest markets.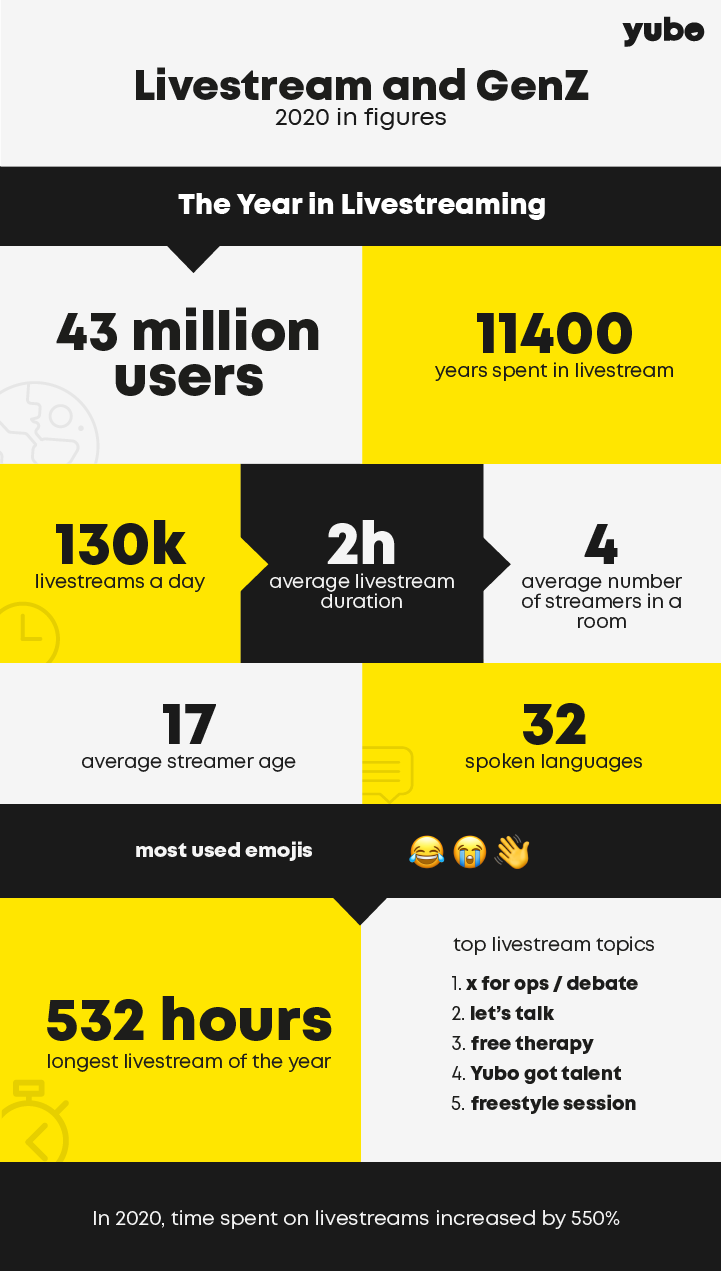 Gradually, they also iterated by opening rooms from just friends to anyone. They realized the chances that your friends were online at the same time as you were slim.
"We understood that people just wanted to socialize with other people from the same age, even if they only knew them from the platform," Lazimi said. "When you are going to a concert, you don't care if you know the other people or not."
Not everything went smoothly. At first, the platform would crash every day. They had to limit the number of streamers. Users were so engaged that they were finding ways to hack around limits like only 4 streamers in one room at a time. And they had to quickly develop moderation tools with AI and employees to ensure that people felt safe.
"We knew that we had a strong responsibility in moderating and educating our users," Lazimi said. "We knew also that if the platform was not safe, our users are not going to be engaged and they couldn't socialize if it's a dangerous place."
Today, revenue is split almost evenly between subscriptions and in-app purchases. There are no ads. And, of course, the pandemic has given Yubo a boost as it has with other video and social services.
With all this growth, I asked Lazimi how he viewed Yubo's competition. Particularly Clubhouse, which has attracted huge buzz along with a $100 million round of funding.
"Of course we watch Clubhouse because it's a very interesting concept," Lazimi said. "But we don't see them as a competitor. First of all, it's based on your Twitter network. Then, it's a following concept. And it's all about performance. There are specialists talking about specific topics. Also, we don't have the same age target as Clubhouse. The average age on Clubhouse is 32 to 50 years old and on Yubo, 99% of our users are between 13 to 25 years old."
For now, Yubo is focused on continuing to add features that increase engagement. Lazimi said the company is doing that by drawing on the lessons he's learned over the past decade.
"By making something simple and having answers very quickly, we could iterate on the product and change," he said. "The main thing to do is to be able to test as many things as you can in the simplest way to get answers to know it's right or to kill the feature."
---
In Other News:
President Emmanuel Macron has announced a 5-year €1.8 billion program that includes a mix of public and private money make France a leader in Quantum technologies. The goal: Be among the top 3 countries in the world (along with China and the U.S.) in the emerging field of Quantum Computing.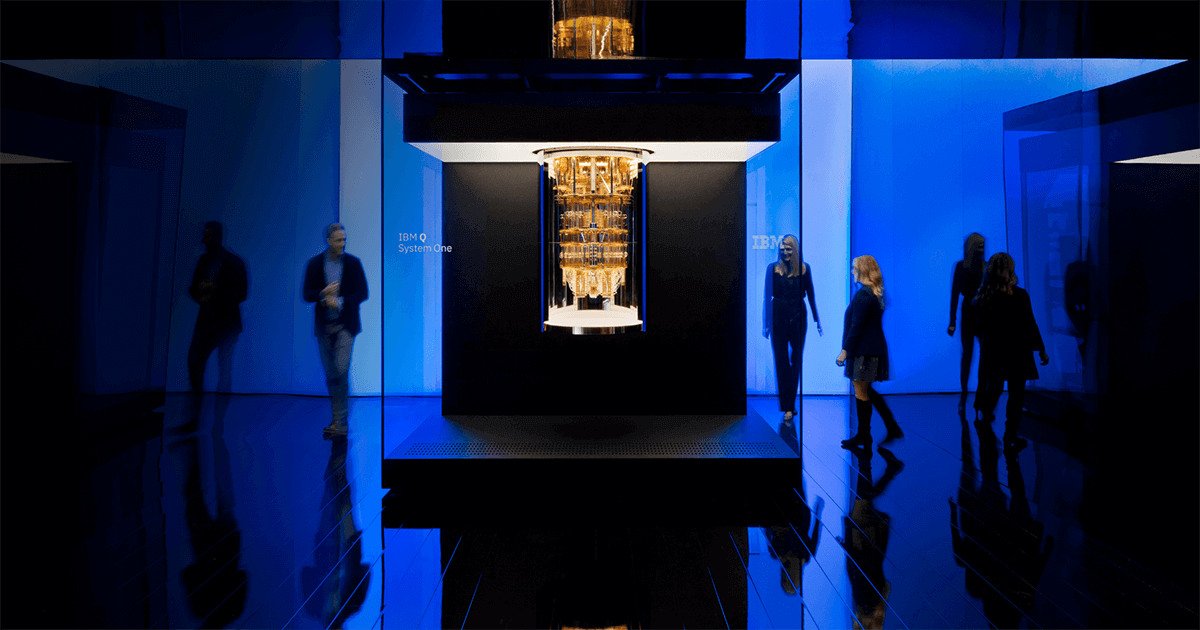 The big picture: Quantum Computing holds tremendous potential to deliver more complex computing power to make progress in areas such as health, chemistry, and finance. But right now, it's just that: potential.
France clearly has big ambitions in this regard (See: How France Wants Europe to Conquer Quantum Computing). But countries like Germany and the U.K. have similar initiatives. Most of the French money will be directed toward research, which is probably a smart bet for now. Hype aside, the world is likely a decade or more away from real Quantum Computers that have a meaningful impact.
So this is a long-term bet. But anyone looking for an immediate payoff in terms of economic impact or startups is probably going to be frustrated.
---
Venture Funding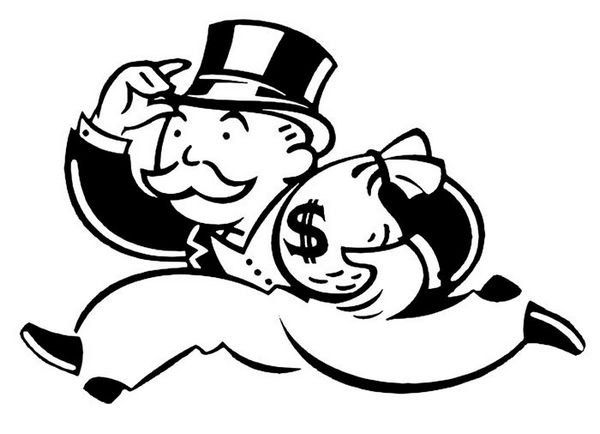 ---
If you're enjoying The French Tech Journal, please support the project by forwarding it to friends and sharing it on your social networks. You can comment on this post or by replying to this email. And if you have ideas for stories, tips, or just want to harass me, send me an email: chris@frenchtechjournal.com.
Comments