Welcome to a special edition of The French Tech Journal brought to you in partnership with La FrenchTech America, which brings together the growing number of French entrepreneurs and investors in North America. That includes the 10 official La French Tech communities in North America as well as the broader French innovation diaspora.

Through this partnership, readers of The French Tech Journal can get free tickets to the Transatlantic Leaders Forum on November 17. Register here and use the code TLF2021.
---
Listening to the co-founders of Aircall tell their story, their biggest challenges resulted from a key decision they made early on: Going international. But moving the CEO and headquarters to New York City played a pivotal role in launching the company on its current trajectory that includes unicorn status and talk of an IPO.
That decision only came after the company started in Paris via the eFounders studio, was accepted into the 500 Startups accelerator in Silicon Valley, and then returned to France assuming it had all the credibility it needed to succeed. When the company struggled with hiring and fundraising, CEO and co-founder Olivier Pailhes moved to New York along with co-founder Xavier Durand (who left in late 2020).
The other co-founders, COO Jonathan Anguelov and Head of Platform and Infrastructure Pierre-Baptiste Béchu, remained in Paris where they built the technical team. This became the classic blueprint for French founders wanting to leverage the best of both countries: Marketing and finance in New York, technical team in Paris.
"You have a classic pattern where you say, 'Okay, I want the East Coast and Paris because of the time zone difference,'" Pailhes said. "And I want to have key business functions in the U.S. because that's where the talent is, that's where you build startups at scale. You have large companies where you can source talent from, you have less of those in Europe."
The company has been on a remarkable ride since its four co-founders first met in 2014. The company has left its early, difficult days behind and this summer announced it had closed a $120 million round in June. The cloud-based communications company is now valued at more than $1 billion.
The three remaining co-founders joined Ethan Pierse and I on The French Tech News podcast for a conversation co-sponsored by FrenchTech America. The company had already made headlines in France earlier this year when it announced big hiring plans for 2021. But the funding news once again put them in the spotlight, and we spoke to the team about their remarkable journey.
The Aircall Mission

The idea for Aircall was actually born at eFounders, the Paris-based startup studio that has developed a stellar track record for hatching interesting companies. eFounders identifies certain themes or concepts for startups, and then brings together teams that can develop and execute the idea.
That was the case with Aircall. Various mixes of founding members initially shuffled in and out as the concept was refined. Eventually, the four co-founders developed strong chemistry and it became clear that this would be the founding team in 2014.
"What I found interesting about our story is that we are coming from very different backgrounds," said Béchu. "We are complementary. I think that the best founder stories are where people actually are very different and don't necessarily match on their skill sets. Which, in my opinion, was what made us stick together and go through all the difficulties that we had at Aircall. Because we had a few. A lot even."
The company continues to build on its original premise. Setting up phone systems is too complicated and time-consuming. Those issues become even more pronounced for companies that needed large banks of phones for call centers. And worse, none of these traditional phone systems integrated with the growing suite of cloud-based tools.
"I still love to call customer service departments and I still get this same question you get every time: 'Hi, can I get your phone number please,'" Béchu said. "You're already a customer and you already shared your phone number several times in different forums and they do have it somewhere. But the databases are not connected to the phones."
Aircall fixes that issue by creating the entire phone infrastructure in a way that connects to all of the company's digital tools such as the CRM or the customer service department. On that foundation, Aircall has built a system for analyzing the calls to give clients insights that allow them to improve service and make their employees more effective.
"The whole point at the end of the day, what drives us very deeply with building Aircall, is customer satisfaction," Anguelov said. "How can we make customers happier?"
But realizing this vision has not been straightforward.
The Winding Road

With the founding team in place, things seemed to be happening fast. The fledgling company was accepted into the high-profile 500 Startups accelerator in San Francisco in 2015. After finishing the program, the team returned to Paris and managed to raise a bit more than $10 million in 2016.
But things began to get rough on both the technical side and on the sales and marketing side.
In terms of the management issues, Aircall hired its first U.S. employee on the West Coast after 500 Startups. But the company had trouble recruiting and attracting investors, according to Pailhes. He then hired a vice president of North America based in New York, but that didn't seem to help either.
So, in 2017, Pailhes moved there himself. He managed to recruit Jeff Reekers as chief marketing officer. Tapping into the French Tech NYC community along with Reekers' network, Aircall quickly began attracting the talent it needed to have a bigger impact in the North American market. The U.S. is now 35% of Aircall's revenues, just behind 40% for Europe.
Pailhes said the choice of NYC over San Francisco was also important in helping to forge a single company culture.
"If you're on the West Coast, the nine hours' time difference, it's just not manageable," he said. "It's very hard to keep cohesiveness and unity. But New York also makes sense down the road because it's easier to get on the stock market in New York than in Paris."
Technical Difficulties
From the start, Aircall had to deliver a service that faced a greater range of technical issues. It would have to work on any platform, from iOS to Android, Mac to Windows, and any combination of internet browsers.
The problem is that when it comes to telecom services, customers expect reliability above 99.99%. This is a point of pride with traditional telecom players who have often chosen quality and performance over radical innovation. Indeed, many Aircall competitors have opted to just focus on a couple of territories.
"Of course, we should have done it that way," Anguelov said. "But the reality is that we didn't do it that way. We said, 'Okay, let's go international, let's take any customer anywhere in the world and let's make it work.' And honestly, it was a very difficult first 3 years at Aircall."
The issues included the quality of voice calls which left Aircall with a mixed reputation. From time to time, Aircall still encounters potential customers who heard stories from ex-customers about those early days. The key to rebuilding its reputation has been massively investing in that infrastructure.
"When I look back at that time, I don't regret it because we had to do it and that put us today where we are," Anguelov said. "But of course, it was extremely risky. That was the issue with going too fast, too far, and too crazy, which is a risk to your reputation and your reputation takes time to change. It took us four or five years almost of continuous quality improvement to go to the next level."
Flash forward to now and that global infrastructure has made Aircall the powerful company it is today. In a way, those early rough years forged a tighter bond and created the foundation for its current success.
"I'm not sure we truly realized the scope of the issues," Pailhes said. "We were so heads down on trying to figure out so many things. It was tough to be an Aircall customer in 2015. I don't think we ever thought about, okay, we're not going to make it because we were just constantly fixing things."
What's Next

By 2019 and 2020, however, Aircall had found its footing and was on a roll. The team began raising its next round of funding which led to a new series of challenges.
The company was right in the middle of the funding process in early 2020 when the whole world suddenly shut down in mid-March. Stock markets tanked and no one was sure how VC investors would react. Pailhes said several potential investors had put money on the table but slowly began lowering their offers.
Aircall had to make a tough decision: Take less money now at a lower valuation and include more investors or wait a few months and see what happened. The right choice was not obvious and there would be no going back once a decision had been made.
While the company had enough money at the time to wait another 6 months, the founders decided to take the cash on the table. In May 2020, Aircall announced it had raised $65 million.
"Of course, if you're looking back from now, we shouldn't have done that," Pailhes said.
Now, one can see the way Covid accelerated digital transformation, giving a big boost to companies like Aircall. Still, Pailhes said the money had some big benefits: It allowed Aircall to expand its Asia presence and sales force to land more deals.
"It was a good and a bad decision," he said. "It was a good decision because we crushed it. You know, when you look back now, we would have gotten a bigger valuation three or six months down the road. But we didn't know that. So personally, I don't regret it. I think we made probably the right choice."
Of course, that growth directly led to the funding round in June that made Aircall a French Tech unicorn. But other challenges remained.
For instance, Covid had large customers panicking to find cloud-based solutions. As they rushed to sign up for Aircall, the company's onboarding team struggled to manage some of the largest group setups the company has ever landed.
To fix that issue, the company began to scale its hiring, bringing on 150 people in 2020.
"During the pandemic, we actually organized the whole company to be able to keep recruiting," Anguelov said. "We adapted the entire processes, onboarding, the HR department, to be able to keep growing. And it's been over a year now and we are still in hyper-growth mode."
The geographies of those hires track along with the company's roots and the decisions made early on regarding how to structure its international expansion. Paris remains the base of Aircall's technical teams and where Béchu and Anguelov are located and the company has created a Madrid hub as well. There is an office in Sydney which is the base of Aircall's Asia expansion. Pailhes and many other executives are based in New York City.
An IPO may still be off in the distance. But Aircall said it would hire 300 people in 2021 even before the latest funding. The new round is evidence of just how rapidly Aircall continues to expand and how its ambitions continue to rise. A big focus now will turn to the Asia-Pacific region which at the moment is just 15% of revenues.
"The plan is world conquest," Pailhes said. "I think the biggest challenge we're having now is how do you scale insanely fast?"
---
Transatlantic Leaders Forum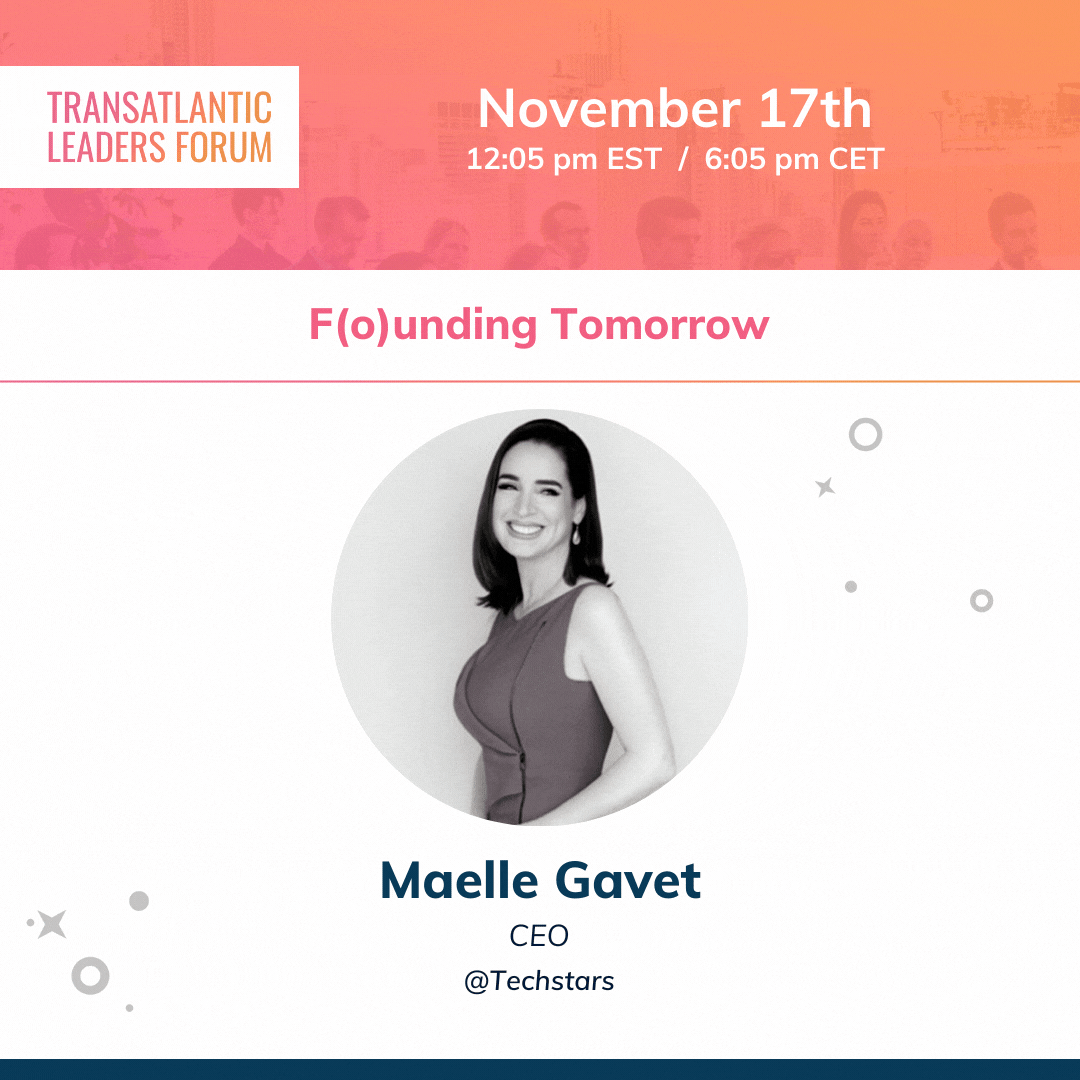 The Transatlantic Leaders Forum is a hybrid event that will be held on November 17. The TLF is an event co-organized with BNP Paribas & La FrenchTech America bringing together European and American leaders who share their vision of innovation. This year's conference is moving to a new format that will be longer and hybrid for a unique experience focused on innovation and transatlantic connections.
Register here and use the code TLF2021.
During the conference, join me at 12:05 PM EST for a panel examing the value of startup accelerators with 3 people who know their stuff: Norbert Health co-founder and CEO Alexandre Winter, LDV Capital General Partner Evan Nisselson Techstars CEO Maelle Gavet
---
Audio And Video Goodness!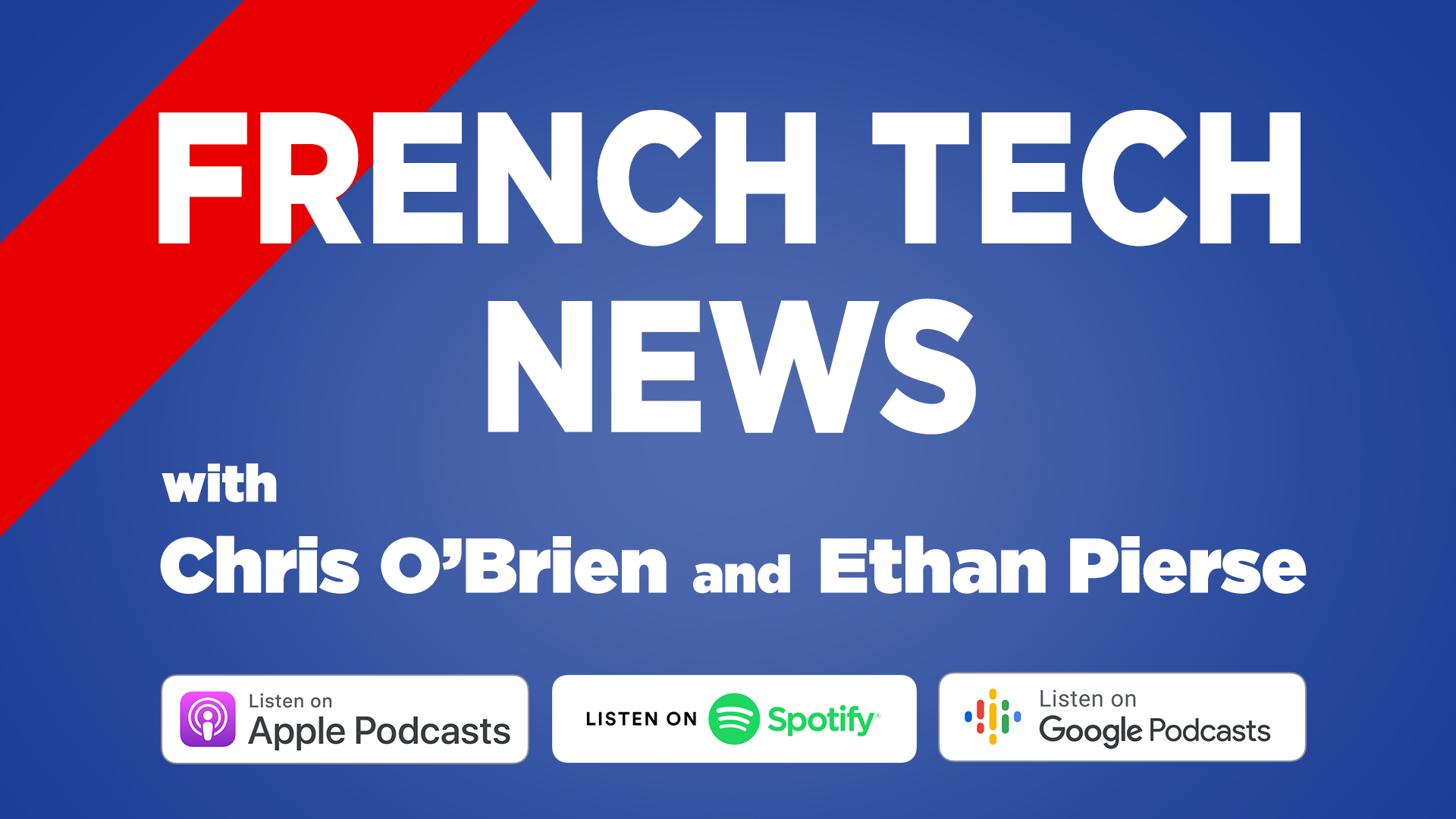 🎙️ Subscribe to the French Tech News podcast, a weekly discussion with France's entrepreneurs, innovators, and venture capitalists co-hosted by me and Ethan Pierse.🎙️
🎬 And be sure to check out our brand spanking new YouTube Channel while it still has that new car smell. 📽
---
👋🏻 If you're enjoying The French Tech Journal, support the project by forwarding it to friends and sharing it on your social networks. You can also comment on this post. And if you have ideas for stories, tips, or just want to harass me, send me an email: chris@frenchtechjournal.com. 👋🏻‌‌‌
Comments