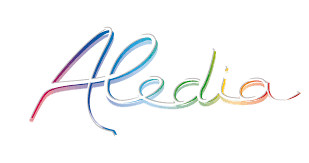 What: Aledia, a company that develops and manufactures a microLED (light-emitting diode) display technology on-silicon nanowires (WireLED™) manufacturable by any electronics foundry
Why: to revolutionise the display market
Funding: €120 million (Series E)
‌‌
Who: co-founders are Giorgio Anania, Philippe Gilet, Xavier Hugon
‌Investors: CEA Investissement, Supernova Invest, Braemar Energy Ventures, Bpifrance
‌‌
‌What's Next: Aledia aims to accelerate its industrial development by producing and commercialising its first products.

What: ChapsVision, a data valorisation specialist
Why: to help businesses and public authorities succeed in their digital transformation and generate value by offering a software suite designed for harnessing vast and diverse data
Funding: €90 million
‌‌
Who: founder Olivier Dellenbach
‌Investors: Qualium Investissement, GENEO, Tikehau Capital, Bpifrance
‌‌
‌What's Next: the company plans to strengthen its French presence in the cyber and customer engagement sectors and expand its business in Europe through targeted acquisitions.

What: Umiami is a foodtech startup that produces plant-based alternatives to meat through its patented texturisation technology dubbed "umisation." The process creates filets that taste similar to filets and offer the same nutritional value.
Why: The company is developing vegan products to provide alternative protein sources to reduce the production and consumption of meat and fish which can have a big carbon footprint.
Funding: €32.5 million, an expansion of its Series A round which now totals €59 million. In addition, the company raised €43 million of debt and grants to fund its new Duppigheim plant.
‌‌
Who: Co-founders are CEO Tristan Maurel and Export Director Martin Habfast.
‌Investors: The round was led by Sociétés de projets industriels (SPI), an investment fund focused on the industrialization of innovative technologies that is managed by Bpifrance. The round also included money from previous investors Astanor Ventures, Redalpine, Newfund and VERSO Capital.‌
‌What's Next: The money will allow the company to industrialize its technology, catalyze commercial efforts in Europe, and fuel expansion into the U.S. market.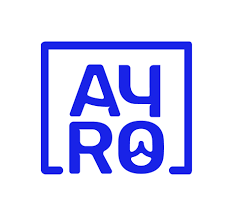 What: Ayro, a company that designs and manufactures Oceanwingsails™️ an automated, self-raising and lowering vertical wingsail system that uses the wind to power cargo ships and yachts
Why: to enable newbuild or existing ships to significantly reduce their fuel consumption and carbon footprint
Funding: €19.2 million (Series B)
‌‌
Who: co-founders Marc Van Peteghem and Nicolas Sdez
‌Investors: Bpifrance, Normandie Participations, Swen Capital Partners, Colam Impact, Blue Oceans Partners, AmInvest, Ocean Zero, Normandie Littoral
‌‌
‌What's Next: the company is looking to develop its sails and scale.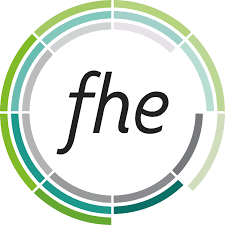 What: FHE group, a producer of Intelligent energy self-consumption solutions for individual and collective housing.
Why: To provide energy solutions tailored to every customer profile for all types of housing and heating.
Funding: €10 million
‌‌
Who: Family co-founders: Alain Laloum and sons Jonathan and Oren
‌Investors: Yotta Capital, BNP Paribas Développement
‌‌
‌What's Next: With this new money, the company plans to finance its growth in a context of energy inflation that prompts households to equip themselves with energy-saving solutions.
Comments