---
Egerie Emerges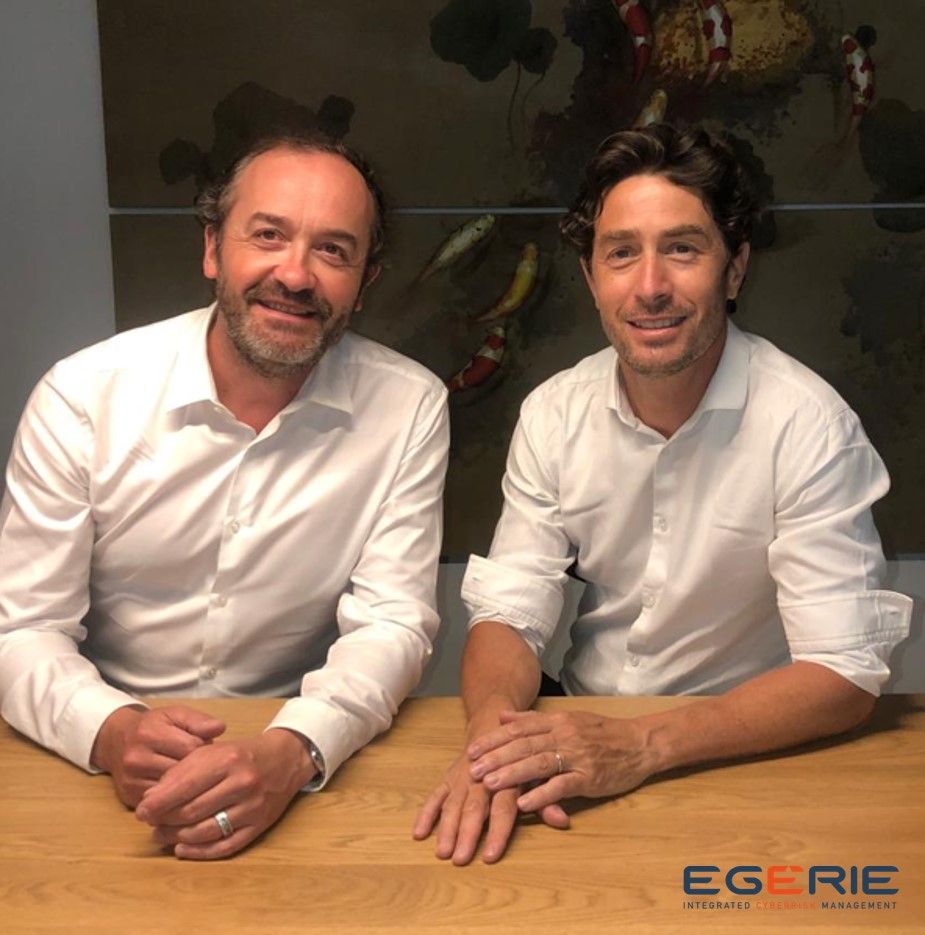 France has so many startup ambitions in so many sectors, it can be hard to keep track of all the plans and promises to reach this or that target or goal or whatever. But without a doubt, cybersecurity is one of the big bets La French Tech has made.
Launched in February 2021, France's €1 billion national cybersecurity strategy is now part of the €54 billion France 2030 plan. The goals include tripling revenues for this sector and creating 37,000 new jobs by 2025. Part of this strategy involved opening a Cyber Campus last year, a 26,000-square-meter building in Paris' La Défense business district that brought together 160 national and international digital security businesses, government agencies, and research organizations.
Amid this whirlwind of activity, the key driver is startups offering innovative solutions. This brings us to Egerie, a Toulon-based security startup that was founded in 2016.
This week, Egerie announced it had raised a €30 million Series B round of venture capital from investors Tikehau Capital, Open CNP, Banque des Territoires, and TIIN Capital, a Dutch fund that specializes in cybersecurity.
Co-founded by Pierre Oger and Jean Larroumets, Egerie helps companies analyze their security risks and put some financial numbers around the potential impact of attacks. This is important to insurers, who are increasingly being asked to protect against the financial impact of the growing number and severity of security hacks.
Egerie's platform can continuously re-evaluate those numbers and risk responses as it monitors emerging threats and weighs that against the value of a company's assets. That modeling and protection are boosted by the company's ability to make a "digital twin" of the company's assets and networks.
This is all particularly timely because the European directive NIS 2 (Network Internet Security) takes effect in October 2024. Companies will be required to demonstrate that they have in place sufficient defensive capabilities to limit the risk and fallout from any hacks.
That combination of a growing problem coupled with regulatory obligations is ripe for innovative solutions. It's why French policymakers see so much potential in the cybersecurity industry, not just in safeguarding the nation's system, but in seizing a big economic opportunity that could generate big numbers of jobs.
According to Oger, Egerie currently has 90 employees but expects to double that this year and reach about 350 a couple of years after that. The company is focused on expanding across Europe, but its solution can be used anywhere.
Given the current freefall in VC funding, I also asked Oger about the company's fundraising process and how it managed to raise money in this environment. He noted that Egerie thought about trying to attract American investors, but found they were seen as too small and quickly abandoned the idea. Instead, they focused on European investors, especially those with a background in cybersecurity.
"To validate the performance of our solution and the company, it was important to work with those with backgrounds in cybersecurity investment," he said.
He also said the founders got a boost because this is their 2nd security startup and the company now has more than 6 years of history which it could show to investors, a track record that includes more than 300 customers.
"We are entrepreneurs for more than 20 years," he said. "It's difficult for the younger entrepreneurs to raise money at the moment."
Of course, not everyone can snap their fingers and add 20 years of experience to their CVs. But being able to show those metrics is going to be increasingly important over the next couple of years for anyone seeking to raise money.
For the moment, it's no surprise that cybersecurity is still an attractive investment because hackers aren't likely to slow their activity because of an economic downturn. That could make this a bright spot in France during what otherwise promises to be a tough year for fundraising.
---
Scooter Squabbles
More than 4 years after the first electric scooter-sharing service arrived in Paris, locals will vote in April on whether to permanently ban the controversial micromobility mode of transport.
In an interview with Le Parisen newspaper, Paris Mayor Anne Hidalgo announced the referendum, which followed a lengthy review of the services by city officials. While the mayor said she favored a ban, she felt residents should have the final say.
The results of such a vote will be closely watched far outside of Paris because the city has become one of the largest markets for such services. In addition, the city had been a pioneer in establishing rules as part of an attempt to make e-scooters safe and acceptable to residents.
When such micromobility services first appeared several years ago, boosters hoped they would offer a more environmentally friendly form of personal transportation for cities like Paris that were struggling with pollution. Indeed, Hidalgo has led the charge to reduce — and in some cases eliminate — cars from the Paris city center.
In June 2018, U.S.-based Lime became the first company to introduce e-scooters in Paris. At the time, the city didn't have any rules related to such services, and national law was fuzzy in terms of whether local officials even had any authority to regulate e-bike and e-scooter services.
By 2019, a total of 12 scooter and bike-sharing companies had launched in Paris. Residents were soon complaining of reckless riders on sidewalks and the eyesore of scooters being stacked on random street corners.
Later that year, Paris implemented a framework for scooters that limited speeds while spelling out codes of conduct. It also granted 3-year licenses to just three companies to operate: Lime, Dott, and Tier.
Despite efforts by the city and those companies, residents have continued to complain about scooters. The e-bikes, which must be parked in designated bike areas and are ridden primarily on the streets in the growing network of bike lanes, have gained greater acceptance.
But scooters remain "extremely divisive", Hidalgo told Le Parisien. The city continues to receive reports of riders, typically tourists, riding the scooters on sidewalks, leaving them in parks, and even throwing them into the Seine.
David Belliard, the Paris deputy mayor for urban transport, told AFP that the city's analysis determined that the scooters did not make sense from a cost-benefit perspective.
"They are in the way and they are dangerous," he said in an interview.
So why not ban them outright? The scooters are also quite popular with some locals and visitors who see them as a low-cost, convenient, and fast alternative to the city's metro, taxis, and car rentals.
Following the start of a review process last September, the three scooter operators proposed additional regulations that they hoped would address many of these concerns. And some have been reaching out to customers, asking them to contact the city to show support for continuing the scooter services.
But these efforts failed to fully persuade city officials. Instead, Hidalgo said Paris voters would be asked on April 2 to vote on the following question: "Do we or don't we continue with free-floating rental scooters?"
---
Quantum Leap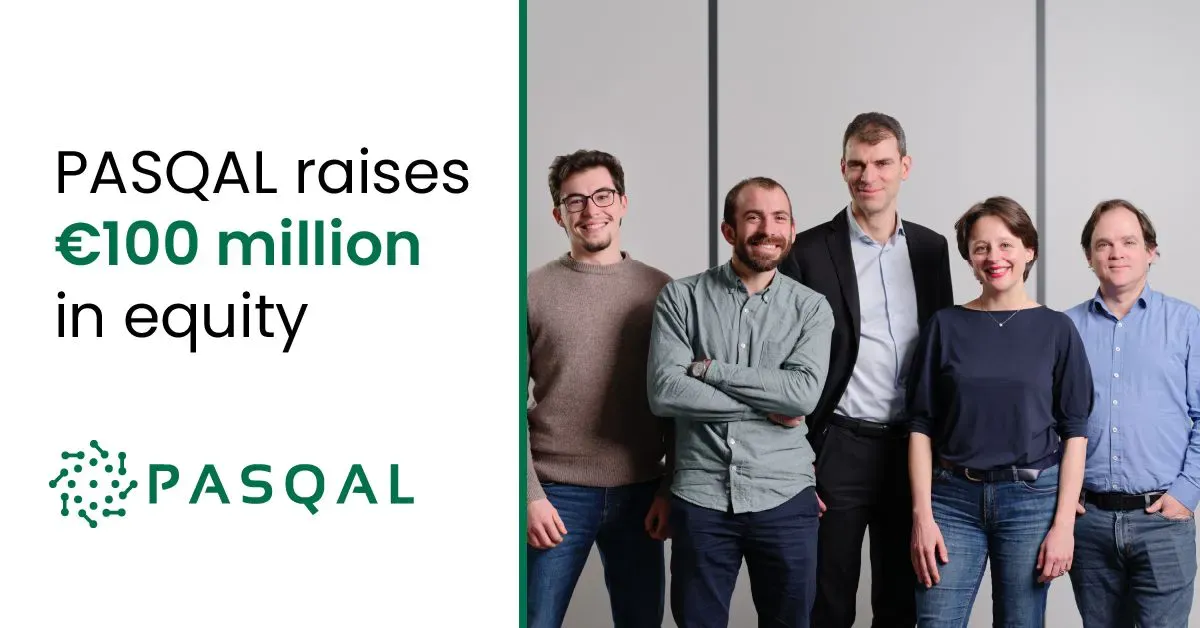 Speaking of startup ambitions, Deep Tech is the big buzz phrase of the past couple of years. It's a term that includes a grabbag of sectors – from AI to robotics to Digital Health – that are based on research breakthroughs.
Quantum computing is most certainly in that Deep Tech bucket and, yep, France also wants to be a leader there. In 2021, the French government rolled out a €1.8bn strategy to accelerate research in quantum technologies over 5 years.
Those plans got a nice boost this week when quantum computing startup Pasqal announced it had raised €100 million, the largest such round in Europe's fledgling quantum industry. Investors included Singapore-based Temasek, the European Innovation Council Fund, Wa'ed Ventures, Bpifrance, Quantonation, the Defense Innovation Fund, Daphni, and Eni Next.
I spoke to Co-founder and CEO Georges-Olivier Reymond back in 2021 when the company had just raised $30 million. As I wrote then, "Pasqal is leveraging technology that was developed at the Institut d'Optique in Palaiseau, France, and relies on a process called 'neutral atoms.'"
Since then, one of its co-founders, Alain Aspect, has won a Nobel Prize and the company has achieved several critical milestones that appear to put it at the forefront of turning quantum computing from a sci-fi concept to a practical tool.
In other words, it's in the pole position to lead a next-generation technology, exactly what French policymakers dream about when they hatch these funding strategies. Now we'll see if Pasqal can make those ambitions a reality.
---
In Other News...
NBA commissioner Adam Silver visited the Paris offices of fantasy sports startup Sorare along with Tamika Tremaglio, executive director National Basketball Players Association. The trip was part of an NBA scheduled the following weekend in Paris.
Not only has Sorare raised a bundle of cash, but it's been successful in convincing major US sports leagues to hop on its bandwagon. That momentum shows no sign of slowing, even if the NFT phenomenon more generally and cryptocurrency specifically had a rough 2022.
Meanwhile, FrenchFood Capital closed its second fund of €104 million to invest in...FoodTech!
And Campings.com raised €27 million and snatched up a Dutch competitor.
And finally, ZenChef made its first big deal since being acquired last year by the PSG equity fund. (Read my tale of ZenChef's journey here.) In late September 2022, PSG Equity announced a €100 million deal to acquire Zenchef and make it the foundation of a global restaurant tech giant it intends to build through acquisitions.
The company is starting to execute that strategy by acquiring a Netherlands-based rival Formitable for an undisclosed sum. Formitable had raised about $10.2 million since its founding in 2017, according to Dealroom.
For the moment, the two companies will continue to operate under separate brands. But it seems likely that eventually, they'll integrate as ZenChef continues its acquisition strategy.
---
Want to talk about tech journalism or get feedback on pitching? Book a video call with me on Superpeer. Paid subscribers to the newsletter get a 50% discount.

---
👋🏻 If you're enjoying The French Tech Journal, support the project by forwarding it to friends and sharing it on your social networks. You can also comment on this post. And if you have ideas for stories, tips, or just want to harass me, send me an email: chris@frenchtechjournal.com. 👋🏻‌le
Comments