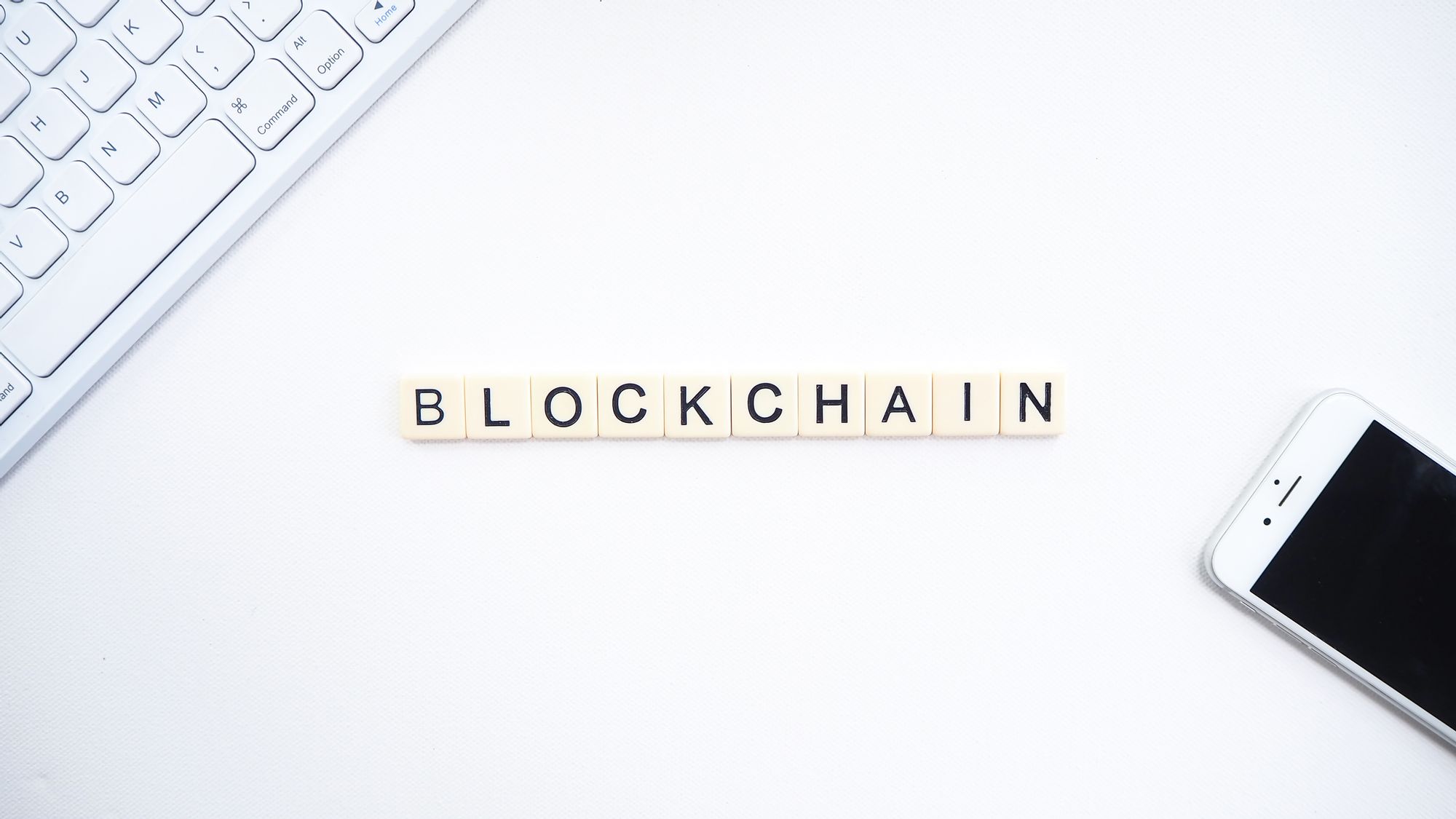 Earlier this month, the Paris Blockchain Week Summit held a 2-day virtual event that attracted 3,151 attendees from 100 countries. It was the latest sign of France's desire to foster a blockchain economy as part of the broader startup push.
But a new study from CB Insights is throwing some cold water on those efforts. In a report identifying the top 50 private blockchain startups in the world, the research firm only listed one French company: Ledger.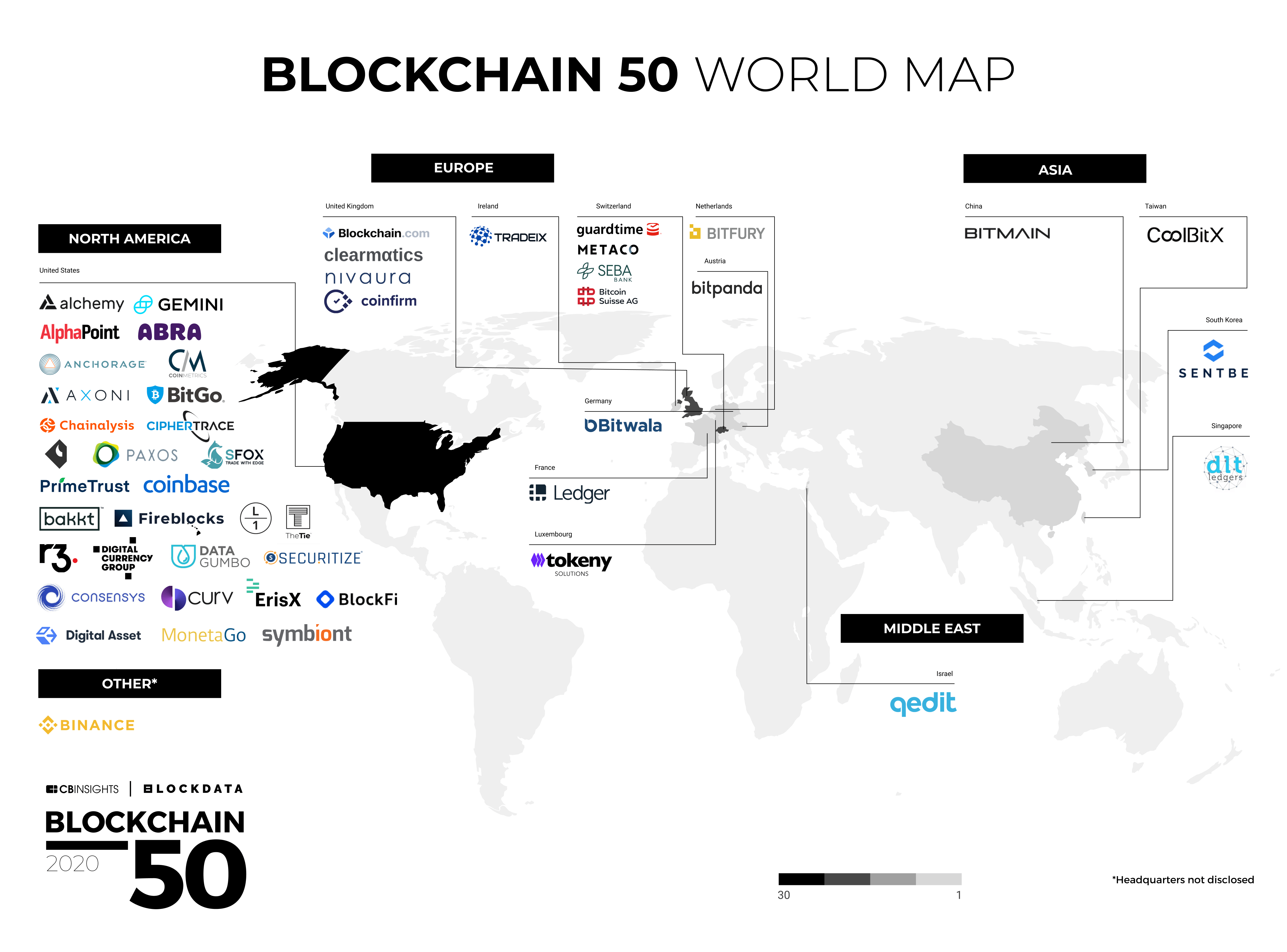 Overall, the map tilts in a familiar direction toward North America. According to CB Insights, 60% of the top 50 are based in the US. There's a steep drop off to the U.K. and Switzerland which are tied for 2nd on the list with 4 each.
It's worth noting that CB Insights has a particular analytics approach to such lists. It weighs such factors as equity investment, but also the strength of business models, market potential, competitive landscape, and some of its own secret analytical sauce. It didn't include open-source projects like Ethereum.
In this respect, Ledger has been a legitimate breakout star. Its cryptocurrency hardware wallet has gained enough traction to help the company raise $88 million in venture capital from firms such as Samsung Ventures and Draper Esprit. And earlier this month, Ledger hired former LVMH digital lead Ian Rogers to oversee its consumer business as the company seeks to accelerate cryptocurrency adoption with mainstream consumers.
There are also a handful of other French blockchain companies that have raised venture capital, including Tilkal (raised $4 million for supply chain transparency) and Cosmian (raised $2 million for data privacy). France has a blockchain association called La Chaintech but judging by its website, it doesn't appear to be particularly active. Earlier this year, another blockchain association named ADAN launched and its website lists 53 members.
Last year, this industry seemed to get a boost when the government adopted the PACTE law, which created a regulatory framework for fundraising mechanisms like ICOs. But there continues to be tension, particularly over a more recent move by the French government to tighten rules around cryptocurrency to prevent money laundering and funding of terrorism.
"This ordinance once again enshrines the link between digital assets and terrorist financing," ADAN officials said in a statement protesting the move. "While digital assets may be used for illicit purposes, recent studies show that such use is minimal, both in terms of amount and number of transactions. The press release accompanying this measure also sends a very negative message outside French national borders. The crypto industry's international media covering the topic have, naturally, painted a negative and damaging image of the country's entire digital asset industry."
And yet, there are other signs of progress. The Bank of France continues to move ahead with plans for a central bank digital currency. Bpifrance is investing in blockchain. And big companies like Engie are investing heavily in blockchain. Engie has given rise to one blockchain spinoff (TEO). It also co-founded Blockchain Studios, a spinoff that makes tools for companies that want to explore ledger technologies. And it's experimenting with creating its own cryptocurrency, Sungie, with the idea of creating an incentive around renewable energy use.
Another big blockchain story in France has also attracted some controversy. Tezos raised $232 million in a July 2017 ICO for a new blockchain standard that would compete with Ethereum. However, infighting broke out among founders, particularly after much of the money was directed to a Tezos Foundation in Switzerland.
Operationally, Tezos seems to be on a more solid footing these days. French Finance Minister Bruno Le Maire, who has been a cryptocurrency skeptic, has praised Tezos. And more importantly, Societe Generale, via its blockchain subsidiary Forge, has been partnering with Tezos to develop a digital currency for settling currency transactions.  Last year, the National Gendarmerie's Center for the Fight against Digital Crime also picked Tezos for a cryptocurrency project.
So there are certainly promising signs across France. But the question, as always, is whether many of these startups can move fast enough and attract enough capital to have a global impact.
---
In other news…
Amid France's efforts to catalyze its startup ecosystem, the nation faces a new obstacle: The French.
According to a new study by l'Académie des technologies and the IFOP polling firm, 56% of French people now say they are worried about new technologies, up from 41% last year, and 38% in 2018. In 2020, only 21% of French believe tech is having a positive impact on the environment, down 28 points over the past decade. Over the same period, those who believe tech is good for their daily lives is down 22 points to 55%, and for their health is down 25 points to 45%.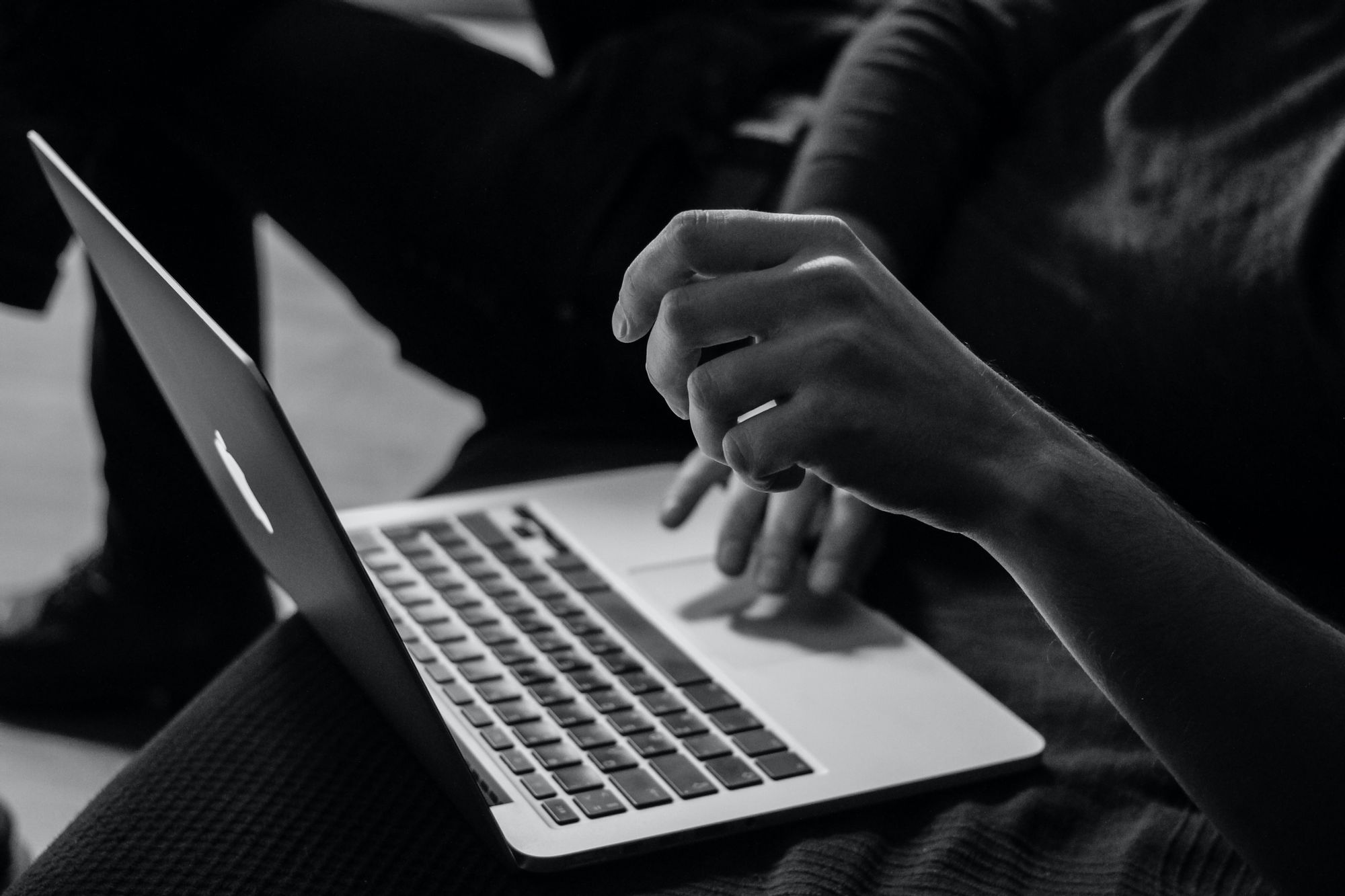 What's prompting this techno-backlash? It's not entirely clear from the report. However, in recent years, France has faced controversies over the rollout of its Linky connected electric meters (over questions of privacy and health) and now its plans for 5G networks. At the same time, like many countries, there seems to be general fatigue with the omnipresence of technology, from social media to smartphones.
Whatever the case, it would appear that attempts to modernize the nation could bring potential benefits even as they provoke new tensions. Managing that will continue to be a delicate political and economic balance.