---
Business Angel Boom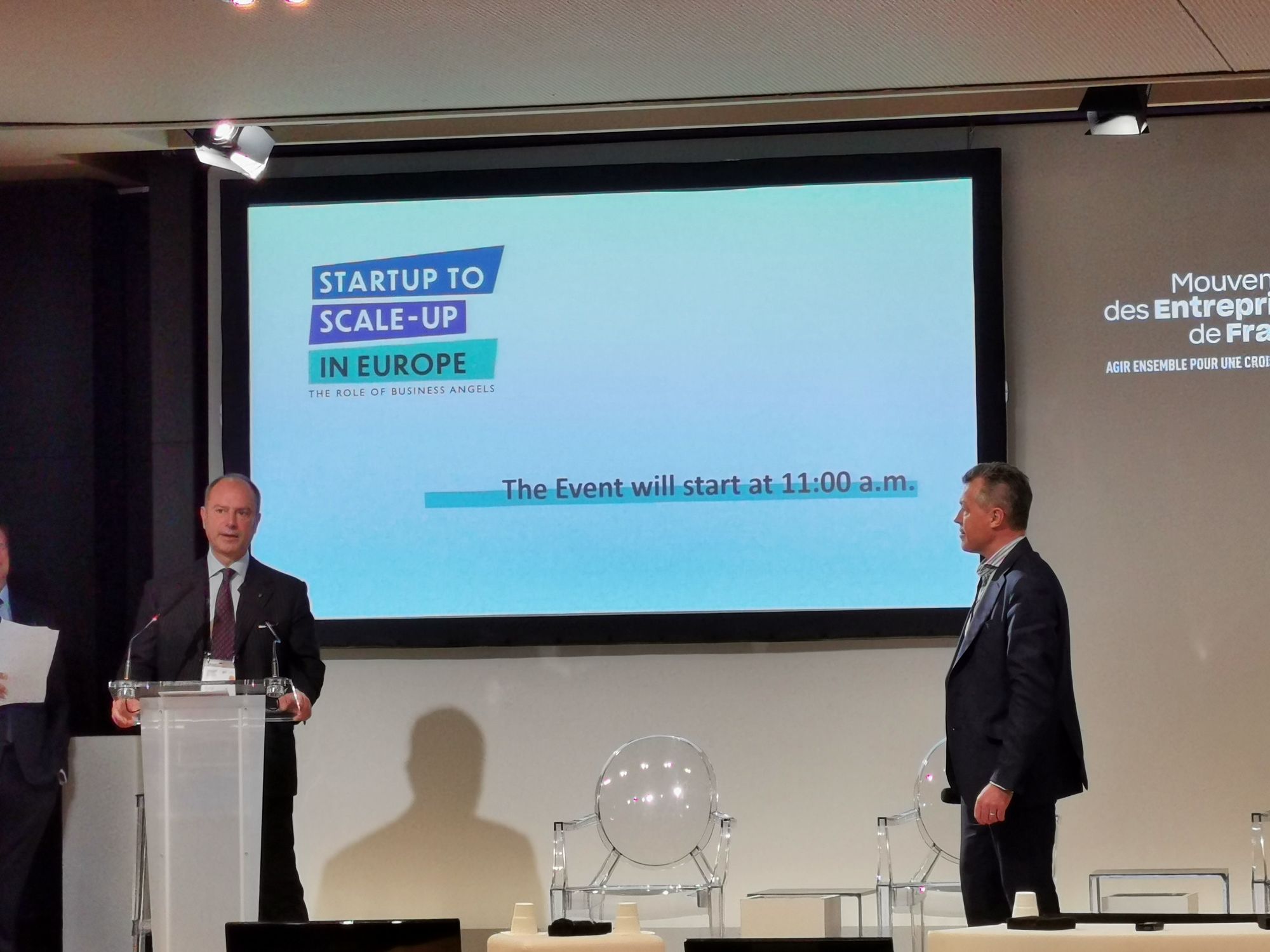 The past couple of years in French Techland have been all about scale-ups and unicorns and 9-figure fundraising rounds. It's hard not to get starry-eyed with all that money floating around and flattering foreign investors telling you how wonderful you are.
But all of this glamour has perhaps overshadowed a development that's every bit as important (and arguably even more important) to the ecosystem: The boom in angel investing in France as well as across Europe. Here's a prediction: You're going to hear a lot more about this end of the investing spectrum in the coming year.
Last week in Paris, Business Angels Europe convened a conference of investors, entrepreneurs, and policymakers to discuss progress in this sector. Actual numbers are incredibly hard to come by given the nature of such private investing. But as the European and French ecosystems have accelerated, it is clear that the number of individual investors writing these small, critical early checks has exploded. It's rare now when I get a press release about early-stage funding that it doesn't include a healthy mix of angels.
And yet, as is often the case, there is still a sense that Europe is lagging the U.S., even if the gap is incrementally closing. Part of the reason is the lack of awareness surrounding angel investing and the important role it plays in providing resources to seed those future unicorns.
Alain Pujol, Co-President of France Angels, explained that angels are basically the "base of the investment pyramid. And it's very important that we continue to expand that base."
France Angels was created 2001 and its 5,500 members have invested €700 million in 4,300 startups that created 21,000 jobs. Notably, the profile of members has shifted in recent years, from primarily older investors with money from traditional economic sectors to younger tech entrepreneurs, Pujol said.
One of the biggest barriers, however, remains the different investment rules across Europe that make it difficult to invest outside one's home territory. Interestingly, there was lots of praise for France's Loi Madelin which offers tax incentives to French investors even if they invest outside of France.
A major goal for Business Angels Europe is to persuade EU member governments to adopt similar laws (they don't have much hope that the EU itself will take action in the short term) while also increasing France's incentives under the Madelin law.
"The major challenge is that Europe is very fragmented," Luigi Amati, president of Business Angeles Europe said. "We need a lot more pan-European investing. Countries are afraid they will lose investment money to other countries. But this investment can be mutually beneficial and will balance out. And the best companies will win no matter where they are based."
It seems like this message is being heard, at least in France. Speaking later in the week, French Digital minister Cecric O said the Macron government is planning to re-emphasize programs to encourage such investment. That includes reforms to match the UK's fiscal incentives for early-stage investors.
"We've worked a lot on growth over the past 5 years, but I think it's time we again put more weight on the early stage," he said. "Because if we look at why the UK is three times ahead of us, it's because they have financed 3 times as many early-stage startups. And for that, we have to put more weight on the seed and early stage."
---
Presidential Pitches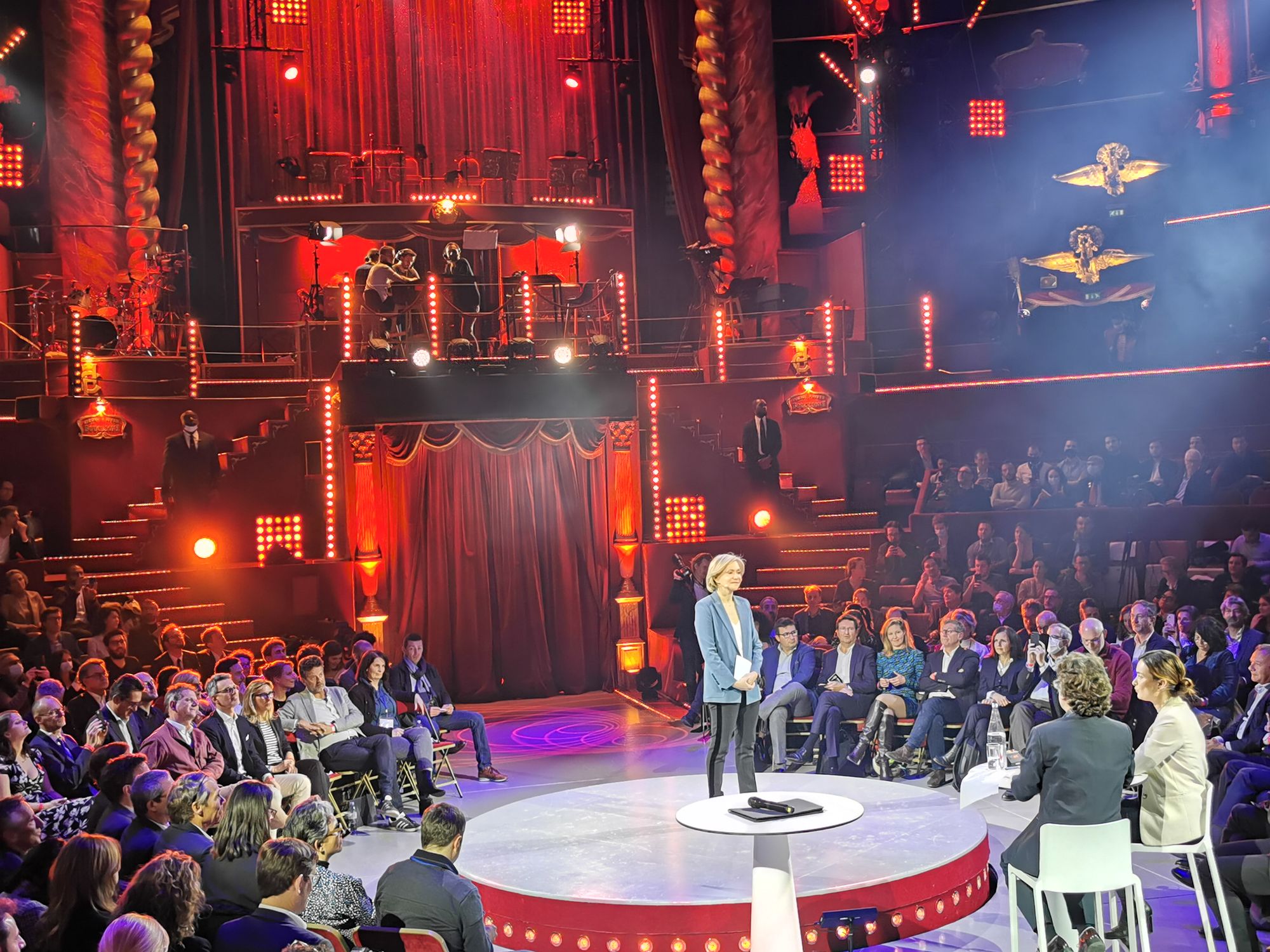 Minister O made his above remarks while speaking at a Presidential Pitch event held at the Cirque d'Hiver. Several tech associations, including France Digitale and Numeum, organized the event which was broadcast on BFM.
A total of 7 candidates of 12 appeared, including stand-ins for Macron and Melenchon. Let's be honest, Macron probably has the election in the bag and as far as the digital crowd goes, he's pretty much got that vote sewn up as well. Speaking on stage, O had the luxury of talking more about future plans rather than trying to win hearts and minds.
That said, it was notable to see Republicain candidate Valerie Pécresse, who is president of the Parisian regional government (Ile de France) get a warm welcome. She's likely well-known to many who where were in the crowd personally and has generally been seen as pro-entrepreneur (though her campaign seems to be emphasizing anti-immigration and culture war stuff to win right-wing voters).
Two big themes emerged across the political spectrum. First: Sovereignty. There was a general desire for France to have more control over its digital destiny, particularly greater support for a "French cloud." And second: GAFAM is out of control and needs to be reigned in. Those 2 issues are obviously linked. Only Minister O really pushed back against the cloud part, saying European startups can't have too many restrictions in terms of cloud services and data storage if they are going to compete globally.
Otherwise, there were 2 smaller surprises for me. The first was Nicolas Dupont-Aignan, a center-right candidate who spoke quite passionately about the need to close the digital divide in France. "Right on," I thought.
But then, toward the end of his presentation, he went off on a bizarre rant about the "abominable" health pass and that French citizens wish to live in "liberty" and not like the "Chinese."
"What we have lived during the pandemic is not worthy of a democratic society," he said. "I don't want a QR code to have to walk around Paris. I don't want a QR code to be able to eat ice cream on the terrace. I don't want a QR code so my children can do judo."
In other words: He's not a health pass fan.
The other memorable moment came when Far-right candidate Eric Zemmour made his presentation. During the Q&A portion, France Digitale's Carole Juge-Llewellyn asked Zemmour what he would do to boost diversity in tech.
I'll give Zemmour this: He stayed totally on-brand.
"I don't make diversity a religion," he said. "In the name of universalism, all men are equal and, this may surprise you, but white men are also as equal as the others. And white men older than 50 are just as equal as white men less than 50. I assure you that they aren't doing anything bad to anyone. They haven't stolen anything from anyone, they haven't stolen their diploma. There's no reason to discriminate against them in the name of a sacrosanct religion that you call diversity...I'm not going to favor someone who is less good over someone else in the name of the diversity goddess. You have succeeded and that proves that anything is possible."
So, yeah. He was definitely not playing to the crowd.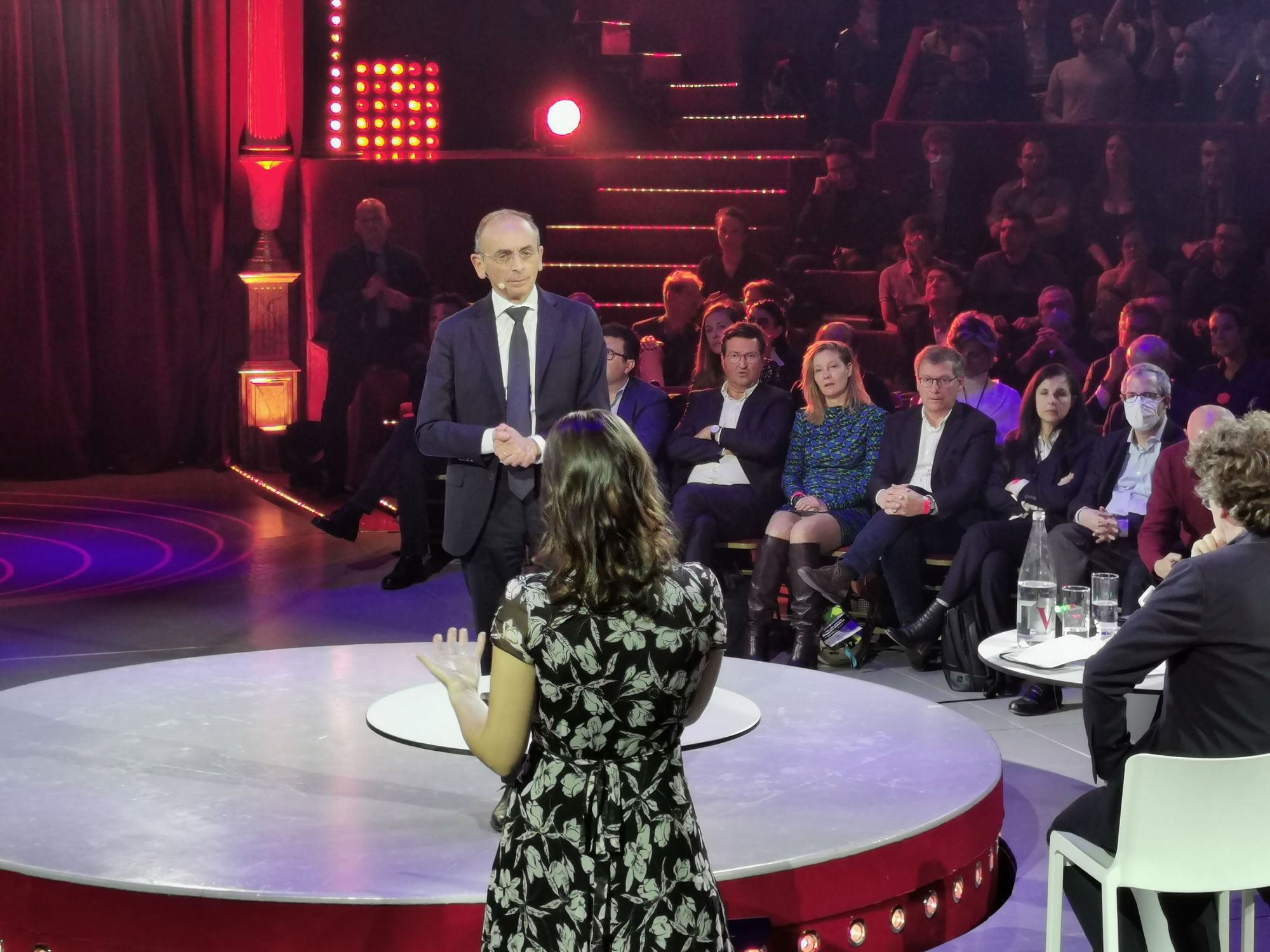 ---
In other news:
Juge-Llewellyn asked her question just after the release of the latest barometer by SISTA and BCG measuring the gap in France between male and female entrepreneurs. On one hand, that gap is shrinking modestly:
On the other hand, men still raise 1.6 times as much money as women if their co-founder is a man rather than a woman. And in 2021, 88% of VC money went to startups with only male co-founders.  

Meanwhile, the French ecosystem continues to hum along. Exits seem to be the word of the week. Ponicode announced it had been acquired by CircleCI.
I wrote about Ponicode in their early days: "Ponicode has raised $3.4 million to develop an artificial intelligence platform that will check the accuracy of code to save developers from a time-consuming task while also increasing the reliability of the application."
Sendinblue acquired MeetFox, its fourth acquisition in 6 months.
Speaking of exits, France had a bit of web nostalgia thanks to the return of Pixmania from the graveyard. The e-commerce site (originally Fotovista) was launched more than 20 years ago by Steve and Jean-Emile Rosenblum and eventually even had physical stores before being sold and then shut down.
But last week, in a splashy ceremony, Jean-Emile Rosenblum announced that the site has been resurrected and relaunched as an online store for quality mobile products.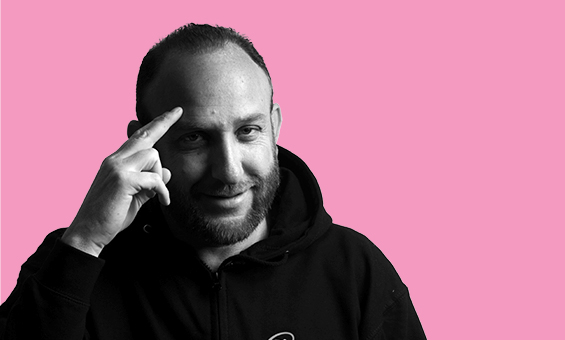 Swinging back to the French Tech scene, Madame Figaro profiled French Tech director Clara Chappaz who disclosed she is pregnant and thus will be going on maternity leave later this year. And her boss, Minister O, said he plans to leave behind politics after the April presidential elections, ensuring there will be a new Digital Minister.
Finally, on a more somber note, the French Tech community was shocked to learn of the unexpected death of Joseph Sartre, Managing Partner of Interlace. The entrepreneur and investor was a well-loved figure whose passing came as a shock.
---
Seed Of The Week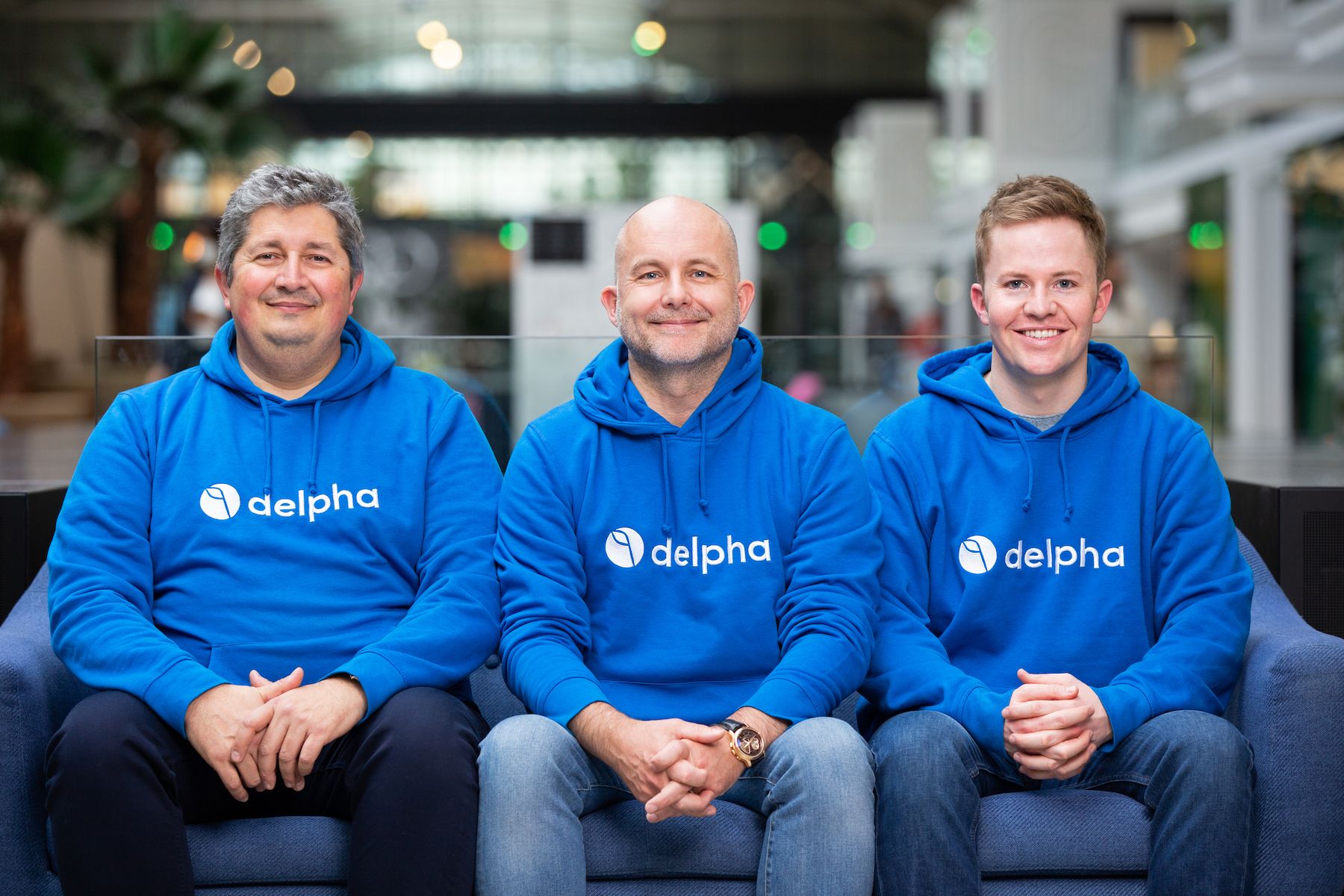 What: Delpha is a human augmentation solution that uses AI to improve data quality for Salesforce users. The platform can analyze user context, synthesize data from multiple sources, and then automate solutions. The UI offers those solutions to users while only displaying relevant information to make decisions more efficient. The startup is currently based at Station F.
Why: Data quality remains a critical problem for most systems that are attempting to deliver automation and analysis. If bad data is not detected, it can distort those end results which costs time and money. Fixing data quality, particularly for fast-growing companies, remains a complex challenge yet critical for maximizing returns on investment in data.
Who: Co-founders are Paul Santini, Germain Bourgeois (formerly COO of Assima), and Bryce Jones.
Seed Round: $1M pre-seed
Investors: BPI and angel investors Olivier Derrien (former Executive Vice President of Salesforce France and Southern Europe), Eric Boustouller (former CEO of Microsoft Europe and now partner at C4),  Christophe Chausson, Corentin Orsini of SuperCapital, and Alexandre Ichaï.
What's Next: Delpha is available on the Salesforce marketplace. The company will use the money to continue to refine the product and expand the team. Delpha is hiring.
---
👋🏻 If you're enjoying The French Tech Journal, support the project by forwarding it to friends and sharing it on your social networks. You can also comment on this post. And if you have ideas for stories, tips, or just want to harass me, send me an email: chris@frenchtechjournal.com. 👋🏻‌‌‌
Comments