Welcome...
...to a refreshed version of The French Tech Journal. We're in the process of restructuring and rethinking how we deliver news about Europe's most dynamic tech ecosystems. As we tinker we'd love to hear your feedback.
A few changes you'll notice: Rather than sending out the full articles in the newsletter, they will be posted on the site with teasers and summaries here. Each week there will be a deep dive along with an interview and highlights of important news and funding. For the moment, these will remain free, but in the coming weeks, we'll be introducing a paid tier for full access to all content.
If you want to get ahead of the curve, please consider a paid membership to support independent journalism about French tech:
This week, our main story looks at a classic French dynamic. The country's vaunted healthcare system is facing a major shortfall of doctors creating a growing number of medical deserts. As it does with so many other sectors, the government under President Emmanuel Macron is looking to startups to find innovative solutions to the nation's challenges. I take a close look at one Health Tech startup focused on solving the medical desert issue: HD4.
Chris O'Brien
Editor, The French Tech Journal
---
Sponsored by

Canva Pro is the design software that makes design simple, convenient, and reliable. Create what you need in no time! Jam-packed with time-saving tools that make anyone look like a professional designer.
---
Tech Talk...
🕵️‍♂️👉 Mistral AI: Mystery startup Mistral AI popped into the news with reports that it was raising a SEED!!!! round of close to €100 million. Which, given the current funding freeze is next-level bonkers (if true). According to Le Point, Mistral AI wants to be the French answer to ChatGPT. The 3 co-founders have quite the pedigree: former DeepMind, Meta, and Google peeps. Plus, Alan CEO Jean-Charles Samuelian-Werve is playing some advisory role. No paperwork has been filed in France, the UK, or the US. But if such a deal happens, it would be a blockbuster.
🌟👉 Glowee is one of those startup tales that has been catnip to the French media. Originally a student project by Sandra Rey who was inspired by her work with anglerfish, Glowee used bio-luminescent bacteria to create a green, sustainable source of light. Alas, that did not translate into a sustainable business. Rey announced that the company has filed for bankruptcy. While describing the situation as "frustrating," Rey insisted she will continue to fight to keep the company alive in some form.
🙅👉 Layoffs are having a big impact on the French tech ecosystem. According to the latest startup job barometer by Numeum and Motherbase, French startups whacked 3,600 jobs in April 2023. This follows three straight months of net job creation since the start of 2023. The downshift was the result of a double whammy: 69% fewer startups were adding jobs while 50% more were cutting jobs. Time to panic? Maybe not. Over the past 16 months, the sector has only posted a net job loss in December. We'll see if this is a trend or a blip.
👨‍💼 ☁️New Scaleway CEO: The cloud hosting company, owned by Xavier Niel's Illiad, has been aggressively courting startups while promoting eco-friendly technology as it seeks to build its business and brand. (See my interview with Scaleway Brand Manager Liam Boogar-Azoulay). Scaleway just announced that Damien Lucas had been named CEO. Lucas replaces previous CEO Yann Lechelle who left the company in December. If Lucas is a familiar name, it's because as a student he created the VLC Media Player and the company VideoLAN. That led him to found the IP broadcasting company Anevia which had an IPO in 2014 and then was acquired by Ateme in late 2020.
🚗⚡️ Electric Vehicles: France has belatedly passed a national goal to establish 100,000 public charging stations for electric cars as the country seeks to accelerate the development of a sector deemed critical for fighting climate change. AVERE, the European Association for Electromobility, recently announced that France had hit the milestone and now only lags the Netherlands in terms of public charging stations. The French government is now racing to meet a new goal of installing 400,000 charging points by 2030, according to Le Monde.
---
The Deep Dive:
Can H4D Telemedicine Cabins Solve France's Medical Desert Crisis?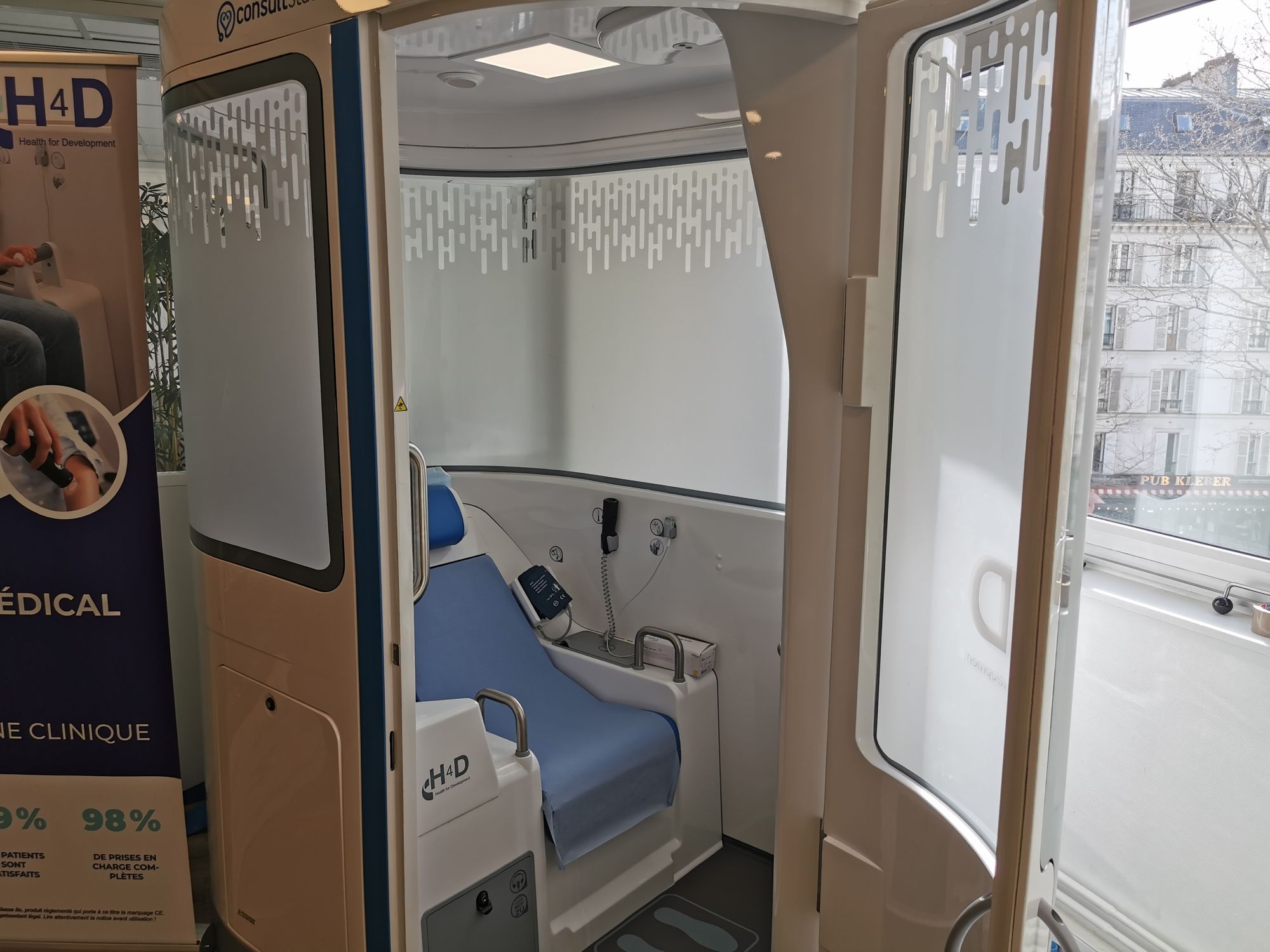 In France, 13% of the population now lives in a region without access to a primary care doctor. With medical reform efforts stuck in neutral, the government is counting on startups to find innovative solutions.
Founded more than a decade ago, HD4 is ready with a solution: Telemedicine cabins that contain 15 connected medical devices that allow for remote consultations with a doctor via a video feed. The company just signed its biggest deal yet to deploy 50 of the cabins in a region just west of Paris.
The Paris-based startup is emblematic of the broader wave of Health Tech Startups in France. The newest partnership suggests a massive opportunity for H4D, both in terms of the potential business as well as the possibility to have a major impact on the daily lives of people across France.
"H4D's whole ambition is to fight against medical deserts," said CEO Valérie Cossutta.
---
The Interview:
Lucas Mesquita,
Co-Founder Caption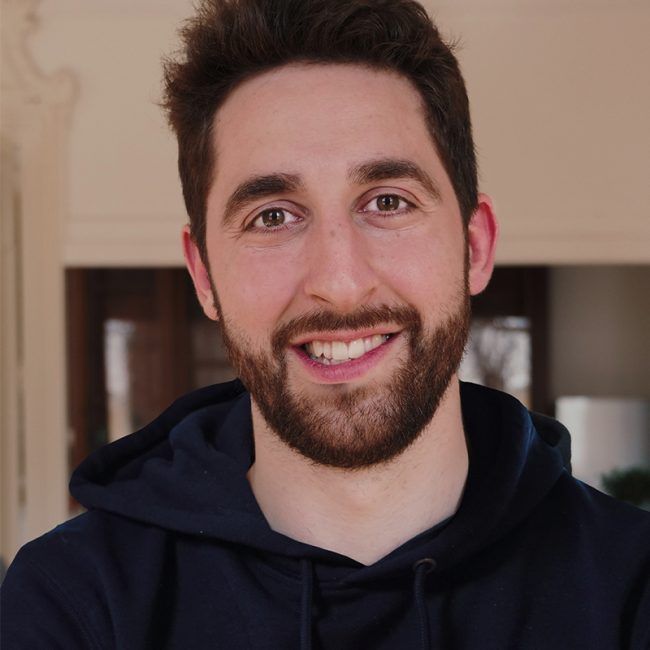 Caption is a platform that facilitates secondary sales of shares in startups. Founded in 2021 by Mathieu Artaud, Quentin Lechémia, and Lucas Mesquita, Caption has attracted more than 27,000 investors who are looking for alternative ways to buy shares in France's hottest startups. This has given the founders a unique view into how the French Tech ecosystem has been impacted by the downturn in funding and valuations. In this week's interview, Mesquita shared his thoughts about the evolution of startup investing: "It's becoming a real market of opportunity where everybody's forgetting their investment thesis a little bit."
---
The Big Deals

☀️☀️☀️ Beem raised €20 million for its connected solar kit that produces its own solar energy, can be installed by users, and comes with software and applications that help optimize energy consumption.
Investors: Cathay Innovation led the round which also included money from historic investors Alter Equity, 360 Capital, and BNP Paribas Développement.
Founders: Ralph Feghali, Arthur Kenzo, and Pierre-Emmanuel Roger.

🧮 🧮 🧮Pigment has raised a $70 million round at an $850 million valuation, according to Sifted, for its platform which is designed to integrate all the financial data across a business so execs can make better real-time decisions.
Investors: US investor ICONIQ led the round, which also included historic investors IVP, Meritech Capital, Accel, Visionaries Club, and Blossom Capital.
Founders: Eléonore Crespo and Romain Niccoli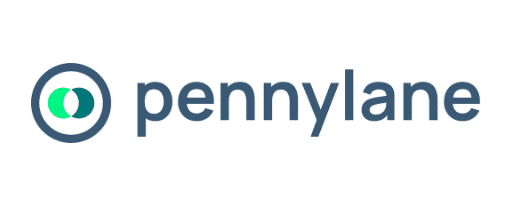 $€¥ Pennylane is on the verge of raising a $50 million round led by DST, according to Insider, for its accounting and finance management platform.
Investors: DST is set to lead the round.
Founders: CEO Arthur Waller (CEO), Quentin de Metz, Tancrede Besnard, Edouard Mascré, Alexandre Roquoplo, Thierry Deo, and Felix Blossier.
---
International Investor Intro

Each week we highlight an international investor that might not be on your radar but has been backing startups in France. This week, meet Portage Ventures.  
Round focus: Seed to Series C
French Investment Team: Hélène Falchier, Grégoire Viat, Victoire de Lavigne
Areas of interest: Fintech and Insurtech
French investments: Mooncard, Orus, Alan, Acheel, Pledg
Quote: Portage is a Toronto-based global investment platform focused on fintech and financial services. Our team partners with ambitious companies across all stages, providing flexible capital and delivering a global network of investors, commercial partners, advisors, and value-creation experts.
---
👋🏻 If you're enjoying The French Tech Journal, support the project by forwarding it to friends and sharing it on your social networks. You can also comment on this post. And if you have ideas for stories, tips, or just want to harass me, send me an email: chris@frenchtechjournal.com. 👋🏻‌
Comments