What: Gapianne is developing a hybrid e-commerce service that offers a place to purchase intimate health and sex products for women that also offers workshops and advice on related topics.
Why: There are few places where women can speak frankly about such products and topics and receive expert tips and guidance.
Seed: €900,000
Who: Co-founders are Marine Boucherit, Anne Cécile Descaillot, Jennifer Mouillot, and Victoire Bastide.
Investors: The round was supported by a syndicate of Business Angels.
What's Next: The company currently has products available in major stores like the Bon Marché but hopes to open its own boutique by the end of 2023. It also will invest in greater personalization of product choices on its website.

What: Astraveus has developed a modular manufacturing process to transform the production of cell and gene therapy.
Why: By eliminating the need to build large-scale infrastructure that takes time and requires big capital expenditures, the company wants to reduce costs and processing time of breakthrough genetic treatments to expand patient access to such therapies.
Seed: €16.5 Million
Who: CEO Jérémie Laurent
Investors: Led by AdBio partners and including money from M Ventures, Johnson & Johnson Innovation (JJDC), and Bpifrance Large Venture. The company has also received funding from the European Union's Horizon 2020 research and innovation program and from the French Minister of Education and Innovation and Bpifrance as part of i-Lab prize and the Investissements d'avenir program.
What's Next: The company will use the funding to develop its technology and expand the team.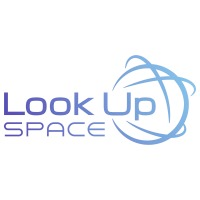 What: Look Up Space is developing a worldwide network of radars and an innovative platform to process and analyze real-time data about space debris that could pose safety and security risks.
Why: The amount of space debris is rapidly increasing as the number of active satellites has grown from 1,800 in 2018 to 7,000 in 2023. As collisions increase, civilian and military organizations have no reliable way to track the estimated 34,000 pieces of space debris over 10 cm pieces floating in space. With that volume set to double over the next decade, Look Up Space wants to improve monitoring and defense against such debris.
Seed: €7 million (plus €7 million in public subsidies)
Who: Co-founders are Juan Carlos Dolado, former head of space surveillance
at CNES,  and General Michel Friedling, retired Major General of the French Air and Space Force,
Investors: Led by CosmiCapital (France) and MIG Capital (Germany), with
money from Geodesic Expansion (France) and several business angels: Greg Wyler of E-SPACE), Hélène Huby of Urania Ventures, andJean-Baptiste Djebbari (former Minister of Transport).
What's Next: The company will continue to develop its platform and hire.
More Seed Deals

Escape is an AI-powered API security solution that raised €3.6 million.
Investors: Iris, Frst, Irregular Expressions, Tiny VC, Kima Ventures, and Business Angels Philippe Langlois, Mehdi Medjaoui, Data Dog's Olivier Pomel, and Station F's Roxanne Varza.



Syroco has developed a platform that makes ships energy efficient and raised €3 million

Investors: Business Angels Cedric Mangaud, Anne-Laure Constanza, Pierre Kosciusko-Morizet, Didier Kuhn, Fred PLAIS, Pierre Antoine Dusoulier, Jean René Alonso, Bruno Derieux, and Eric Vieillevigne.
Comments