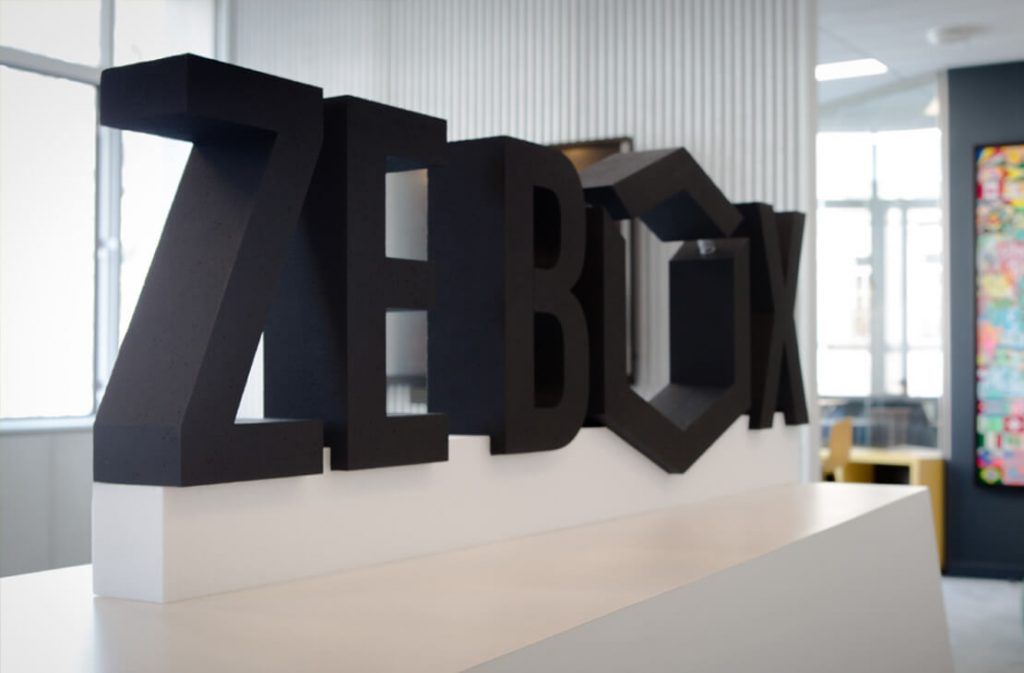 The video of Zebox from February 2020 feels like a strange artifact from another time. On the occasion of a visit organized with France Digitale officials, Zebox co-founder and CEO Matthieu Somekh proudly recounted the brief history of the Marseille accelerator and incubator.
Even better, venture capitalists had made the onerous trek from Paris to France's second-largest city, drawn by the chance to meet the promising startups hosted by Zebox. They pitched, they mingled, they presented. All the interactions that such an institution is designed to foster. All the things that were possible…before.
Nine months later, the pandemic has offered some unexpected challenges that forced Zebox to rethink its approach. But it also created some opportunities that have boosted the mission. Navigating both has tested Zebox's resolve.
"We have tried to adapt, to be able to provide the best support we can to both our startups and our corporate partners," Somekh told me.
What is Zebox?
Since the big push around La French Tech started several years ago, France has experienced a boom in incubators, accelerators, startup studios, and corporate startup labs. It can be hard for any program to stand out, and difficult for entrepreneurs to know which ones add value and which are just promotional stunts to burnish a company's or region's image.
Zebox has tried to distinguish itself in a couple of important ways. Founded in 2018 by shipping giant CMA CGM, Zebox offers both an incubator and an accelerator program that are conceived to amplify the attributes associated with Marseille: A shipping economy that makes the city an international crossroads. The themes include transport, logistics, mobility, and industry 4.0. And to expand that international dimension, Zebox has opened offices in Guadeloupe.
Besides reflecting Marseille's economic themes, Zebox is also focused specifically on connecting startups with corporate partners. Many of the startups and themes are chosen based on needs or problems identified by Zebox's partners, which include CMA CGM, freight forwarder Centrimex, BNP Paribas, China International Marine Containers, and Accenture.
In this respect, the incubator program targets startups during their first 12 to 18 months to help founders step by step refine their ideas, in part by co-developing with those partners. The accelerator program takes them the next step over 8 months as they reach their seed or Series A round and start to commercialize and try to reach international markets.
"We are here to support the startups and make the startups and corporate partners work together," Somekh said. "We are not there just to initiate some connections, but to help them go farther."
Zebox celebrated its 2nd anniversary this past October. So far it's worked with 37 startups, including 15 who came to France from other parts of Europe, Africa, and the Middle East. The startups have developed products in such categories as artificial intelligence, blockchain, virtual or augmented reality, IoT, and robotics. And they've collectively raised €13 million and created 75 jobs.
Among the more notable companies: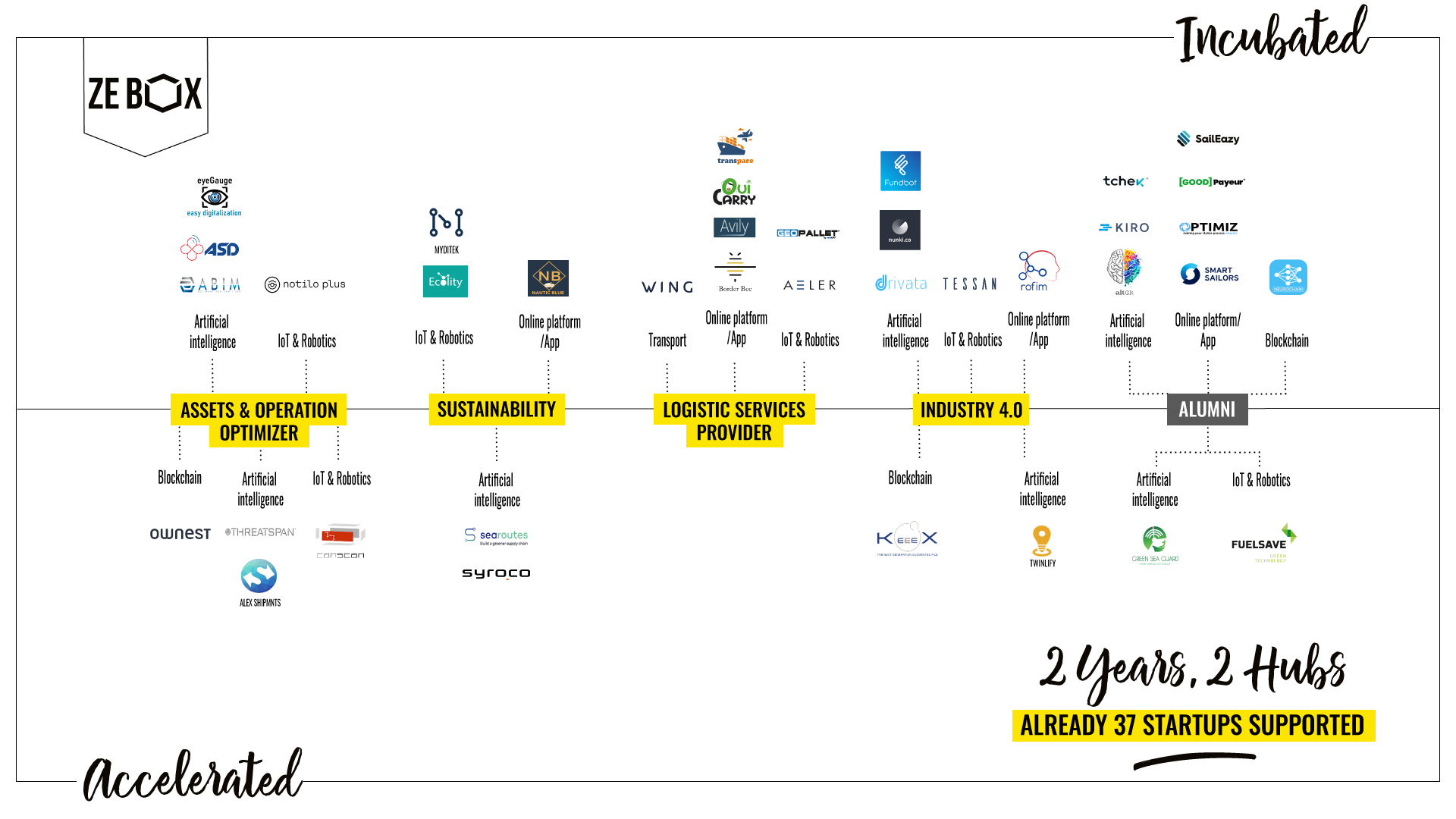 But then came COVID
Several weeks after that video, Zebox was closed along with pretty much all of France during the first two-month lockdown. This posed its own logistical problems for an organization that was intended to bring entrepreneurs from around the world to Marseille.
As it turned out, many of the startups were already accustomed to remote collaboration. Of course, this meant that they weren't getting the ambiance of the accelerator, or the chance to make serendipitous connections. But Zebox's team found they were able to meet with more startups, more often and make the interactions more efficient, Somekh said.
The bigger potential issue was corporate partnerships.
"It's always good for the first connection between a startup and a corporate partner to be a face-to-face meeting," he said. "And so we are working on it. When it's not possible, we're using Zoom and Microsoft Teams."
Of course, some meetings were able to resume after the first lockdown ended in May, though international travel remained heavily restricted. But even if some corporate contacts remained limited, the pandemic offered a surprising boost to Zebox's cohort. With the acceleration of e-commerce over the past year, the need to optimize shipping, logistics, and mobility has taken on far greater urgency for industries that have traditionally taken a measured pace.
That digital transformation may, in the end, be the biggest legacy of the pandemic for startups like those at Zebox. In 2021, Somekh is hopeful that more in-person programs will be possible for international startups. But the core mission of reinventing areas like shipping and logistics is going to make innovative ideas even more essential.
"These corporates must transform themselves," Somekh said. "And that's so important that they are willing to accommodate this new way of working. We need to be able to ship goods. And we need to make it more efficient. And I think it's pushing all the players in that direction. They know a lot of startups are engaged in that process. And they want to keep playing a role in that adventure. In our case, all of the partners are even more interested in collaborating with the startups."
---
In other news…
The big buzz this week in France has been the $131 million round of venture capital raised by Lydia for its peer-to-peer payment app. It is the largest fintech venture round in France's history. Though in this case, Lydia had previously raised part of the round back in January and was now announcing an additional $86 million to that same Series B.
Not surprisingly, Lydia, which is already popular in France with the under 30 crowd (what it calls the mobile generation), has seen explosive growth during The Year Of COVID. And Lydia has expanded into debit cards and deposits.
Besides accelerating product development toward its goal of offering even more financial services,  the new funding will also help Lydia's plans for geographic expansion The company has launched in Portugal, and now "expects to expand into more of Europe in 2021."
"The uncertainties of 2020 have provoked the younger, mobile generation to look for even more control and real-time visibility of their financial situation," said Cyril Chiche, co-founder and CEO at Lydia, in a statement. "This investment will not only enable us to respond to our customers' needs faster and move into new markets but also benefit from Amit's experience building Venmo and the Accel team's broader experience from journeys with some of the world's most successful B2C companies. I believe Lydia now has exactly what it takes to become Europe's leading financial super-app."
The big picture: However one breaks down this round of funding, the number is impressive. Particularly for a Series B. This is the kind of follow-on funding that French startups struggled to attract just a couple of years ago. It's a positive sign for the national focus on "scale-ups."
Just as notable is the investment roster. Accel, the global fund, led the extension, along with previous investors like China's Tencent and XAnge. These are the kind of international investors that France's startups are hungry to attract. It's a nice bit of news to end the year and offer some optimism for 2021.