---
Macron Returns To VivaTech
Going back to his days as Economy Minister, Emmanuel Macron has been one of the biggest boosters of VivaTech, the Paris-based mega tech conference. His annual pilgrimage to the event is typically its most anticipated moment, complete with a tour of the exhibits where he is hounded by a mob of fans and then a presentation on stage where he is ritually greeted with a standing ovation.
Outside these walls, French public opinion of the president is decidedly divided (even harsh). But inside these walls, he is treated as a conquering hero, an affection that is reciprocated by a president who proclaimed France to be a Startup Nation.
While the mood inside this year was no different, the context was unusual, even leading some to doubt if Macron would come, and if so, whether he would take the stage. (He did both). That's because the 6th edition of VivaTech fell between the first and second round of the French legislative elections, and as such, there was some uncertainty about how available government officials would be given the tension surrounding the outcome.
Macron had just been re-elected to a second term in May, and typically voters give the president a majority in the National Assembly to enact his policies. But as VivaTech started, Macron's coalition (Ensemble!) posted disappointing results in the first round of voting the previous Sunday that put their majority in doubt. Two days after Macron came to VivaTech, his coalition would fall about 40 seats short of a majority in the second round of voting, a loss of about 100 seats from 2017, thus plunging the French political scene into a period of turmoil and uncertainty. Or, maybe just more turmoil and uncertainty than the usual turmoil and uncertainty.
With strong showings by parties on the left and right, it is hard to say who will emerge as the main opposition party, and how much that matters. After just appointing a new government a few weeks ago, Macron is already facing the prospect of having to reshuffle or replace several ministers. Given the central role the government plays in setting industrial policy for tech and pumping funds into the ecosystem, the way these backroom intrigues play out could have an impact on La French Tech.
Already, ecosystem leaders have been waiting anxiously to see who would be appointed as the next Digital Minister, replacing Cedric O who stepped down following the presidential elections. It is unclear when – or if! – a new Digital Minister will be named. Economy Minister Bruno Le Maire was re-appointed, for instance, and was given an expanded title that includes Ministre de l'Économie, des Finances et de la Souveraineté industrielle et numérique.
So, is Le Maire de facto Digital Minister now? If so, that will come as a disappointment to ecosystem leaders. In a statement, France Digitale Director-General Maya Noël argued that tech and startups are playing a central role in France's economy, and need a Digital Minister focused on their needs.
"No secretary of state was named at the side of Bruno Le Maire," Noël said. "We hope that after the legislative elections, we can count on a dedicated negotiating partner in order to continue to accelerate."
That seems unlikely to happen this summer, with Macron focused on trying to figure out the larger picture of how he's going to run the government. After flying high for several years, Macron begins his second term as a bit of a wounded animal. And tech might not get the attention to which it has grown accustomed for the next few months.
Viva Viva Tech
Still, you wouldn't know that based on his demeanor at VivaTech last week. In addressing his people, Macron was as bubbly and effusive as ever – and just as ambitious about La French Tech's future.
Macron arrived at a conference returning to full strength after being canceled in 2020 and then being held in a limited hybrid fashion last year. The latest addition drew more than 90,000 attendees in person and 300,000 viewers online who tuned in to hear more than 350 speakers. I moderated three sessions over 2 days, and the main stage auditorium was typically quite full.
Naturally, Macron's appearance on stage was overflowing. He saluted an ecosystem that raised a record sum of money last year, has seen an encouraging increase in IPOs and exits, and has captured the attention of international investors.
"For me, the challenge is to continue to dream as big as possible, to go as far and as strong as possible," Macron said. "You must continue to attract the world's investors and talent."
He also called on entrepreneurs to address the digital transformation in a way that recognized social impact while also tackling climate change. And he wants to see expanded training of youth in digital skills to prepare them for the future, including giving them the experience needed to enter the increasingly digital workforce.  
To that end, Macron unveiled some new goals for La French Tech. He wants to see France create 10 decacorns and 100 unicorns by 2030, including at least 25 in Green Tech. A few years ago, Macron set a target of 25 unicorns by 2025, which seemed laughable at the time. But the country blew past that number in January – 3 years ahead of his projection.
On paper, La French Tech is having a banner 2022, having already raised more than €8 billion, a number that would top any previous year except for 2021. But...Macron's appearance at VivaTech also came as macroeconomic factors weigh on startups.
As GP Bullhound states in a new report, unicorn creation is slowing across Europe. It's not a bust by any measure. But after a couple of bull years, investors, especially big ones, are downshifting. We'll see just how resilient the French ecosystem remains.
---
Yubo Yikes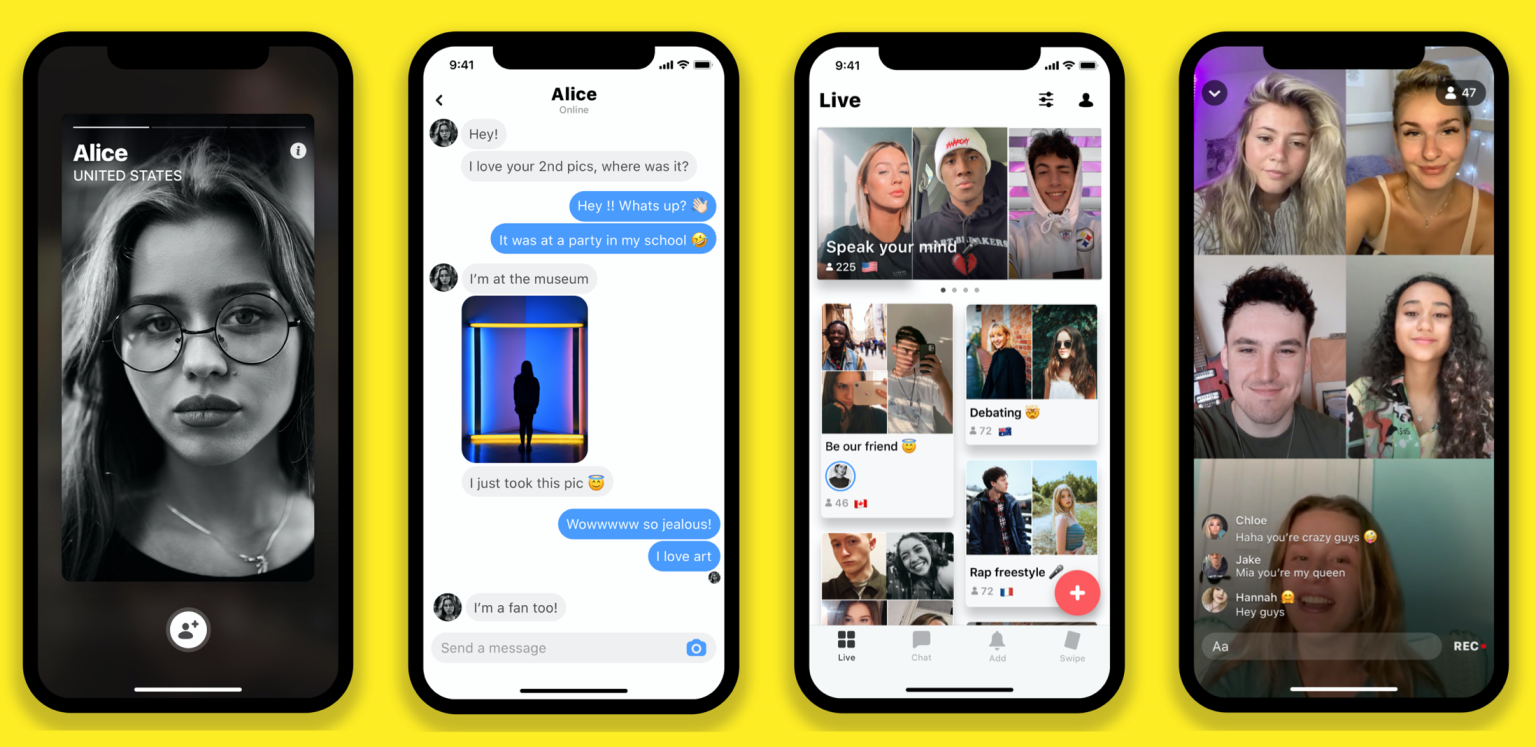 Yubo, the social video live-streaming app, has been one of a small but powerful group of French consumer apps that is having global success. But after several years of success, Yubo finds itself in the crossfire in the U.S. in the debate over moderation and extremism on social networks.
Specifically, the teenager responsible for the shootings at a small Texas school last month that left 19 dead was active on Yubo. And according to CNN, several other users had reported his disturbing behavior on the platform:
Salvador Ramos told girls he would rape them, showed off a rifle he bought, and threatened to shoot up schools in livestreams on the social media app Yubo, according to several users who witnessed the threats in recent weeks...

Three users said they witnessed Ramos threaten to commit sexual violence or carry out school shootings on Yubo, an app that is used by tens of millions of young people around the world.

The users all said they reported Ramos' account to Yubo over the threats. But it appeared, they said, that Ramos was able to maintain a presence on the platform. CNN reviewed one Yubo direct message in which Ramos allegedly sent a user the $2,000 receipt for his online gun purchase from a Georgia-based firearm manufacturer.
In a statement to CNN, Yubo responded:
"we are deeply saddened by this unspeakable loss and are fully cooperating with law enforcement on their investigation." Yubo takes user safety seriously and is "investigating an account that has since been banned from the platform," the spokesperson said, but declined to release any specific information about Ramos' account.
Yubo has a big user base in the U.S., but it hasn't really attracted the attention of the U.S. tech media. Until now. The Washington Post discovered the app and the shooter's activity. And Platformer's Casey Newton introduced Yubo to his readers:
The Uvalde shooter liked one called Yubo, created by a French company called Twelve App. It's a "live chilling" app similar to Houseparty, the app that Meerkat became after helping to launch the live-streaming craze in the United States in 2015. It's also apparently quite popular, with more than 18 million downloads in the United States alone, according to the market research firm Sensor Tower.
Not exactly the kind of PR or branding Yubo wants as it pursues the US market. Whether its link to the shooter has a long-term impact on its reputation, Yubo is no doubt scrambling to adapt its moderation policies to avoid a repeat. But like all such platforms, Yubo knows that reliably blocking violent and extreme content is costly and resource-intensive.
I'm betting Yubo is due to raise another round of funding soon. And it will be interesting to see if they put investment in moderation tools at the center of that funding announcement.
---
The Family's Legal Drama Escalates
If you want to know how ugly things are getting in the current legal disputes surrounding The Family, consider the headline on their most recent press release:
"The Family tightens the judicial noose around Oussama Ammar"
Subtle, this is not.
To catch up on the saga you can read my take here for Sifted: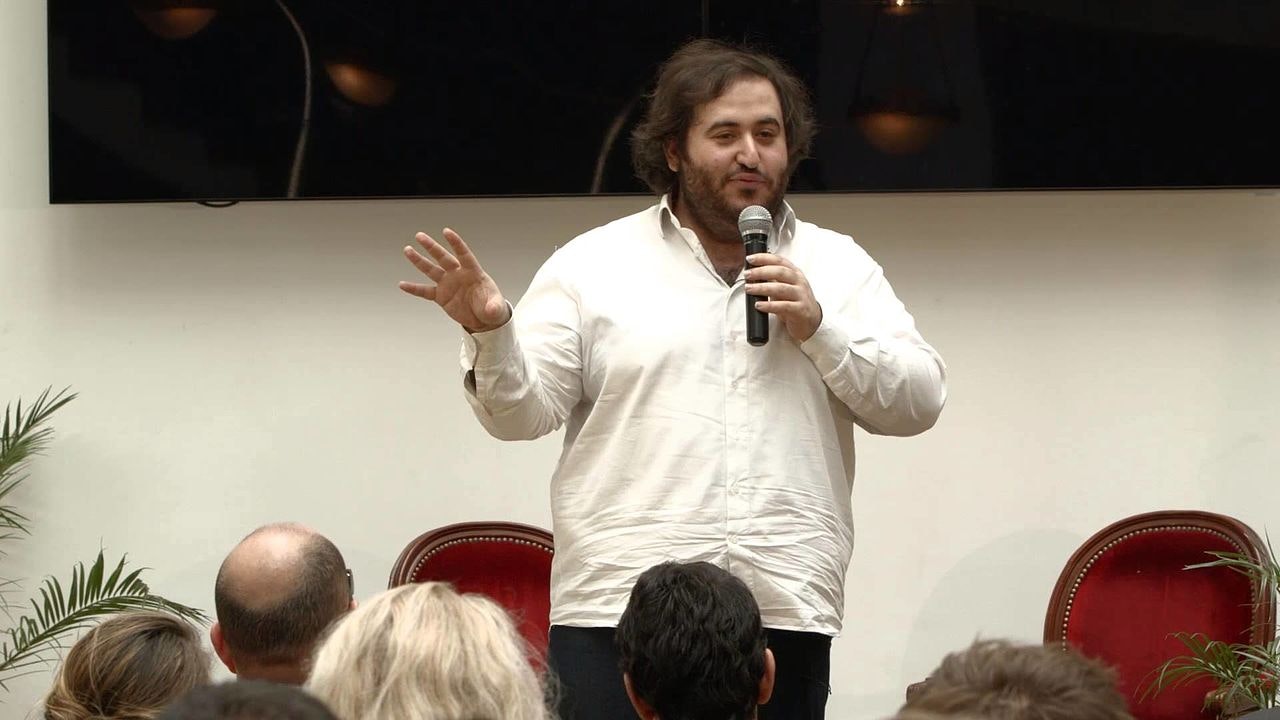 But the tl;dr version is this: Co-founders Alice Zagury and Nicolas Colin have launched a worldwide legal campaign against co-founder Oussama Ammar, claiming he pocketed €3 million of investor cash that was supposed to have been invested in companies such as Stripe and SpaceX. So there is the missing money plus the lost upside.
The family has now expanded those claims, basically hinting that they think Ammar used some or all of that money to fix up a home in Normandy. They have filed an additional criminal complaint in Paris, received a preliminary ruling in their favor in the Cayman Islands, and are now looking to file additional legal actions in the U.K.
However, they remain frustrated that Ammar simply seems to be ignoring all of this, including court demands that he provide a list of assets as well as explanations for the missing cash.
"In an extremely unfavorable situation, The Family is faced with the absence of any tangible explanation from a former partner and colleague who is putting his own interests ahead of those of investors, his former business partners, and his former colleagues," they wrote in a press release. "The Family reaffirms its determination to do everything in its power to complete the restructuring of the group and to pursue the legal actions necessary for the restitution of the sums misappropriated and the compensation of the multiple prejudices suffered."
In response, Ammar launched a new website and unveiled his future plans, which include painting himself as the real victim in all of this:
"Moments of crisis are moments of questioning, of introspection. And finally, after having suffered a bit, I think that this excommunication from the French Tech and startup world is for the best," Ammar wrote. "I have to say that since my former partners and I have been tearing each other apart in public, I haven't felt much like being present online. This has allowed me to take a real break, travel, read and learn new things. In particular to dive into the world of Web3, to discover Dubai, and to spend some quality time with my friends."
In other words, he's all very Zen about the fraud allegations.
Meanwhile, he's looking at building stuff in Web3 and Crypto (and who isn't these days?) while making content in French (You can hear a collective Zut! from this global anglophone community) and generally attacking the establishment and VCs. In this Incubator Civil War, Ammar clearly has his partisans who are ready to follow him on this new adventure.
Where this leaves The Family's investors, whose complaints about the lack of transparency extended beyond the money given to Ammar, will likely take some time to clarify.
---
👋🏻 If you're enjoying The French Tech Journal, support the project by forwarding it to friends and sharing it on your social networks. You can also comment on this post. And if you have ideas for stories, tips, or just want to harass me, send me an email: chris@frenchtechjournal.com. 👋🏻‌‌‌
Comments