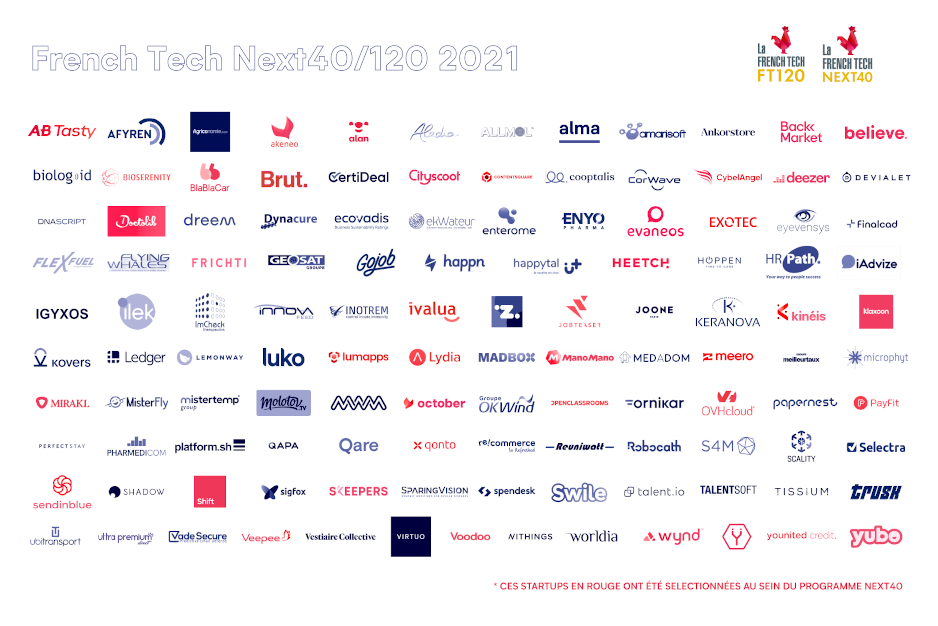 With a great deal of fanfare, the French government announced yesterday the latest edition of the French Tech40/120. It's a list of France's hottest startups who are eligible to receive hands-on support from government agencies to help them overcome any possible obstacles - bureaucratic, economic, regulatory - that stand in the way of their growth. You can see the full list of companies on Sifted.eu.
There are several ways to interpret the 2nd annual list. It's a testament to the increasingly deep bench of startups in France as well their ability to scale. It's also a recognition that to accelerate growth, such a tailored program is necessary even after several years of reforms designed to make it easier to start a company and grow. But looking even more closely at the list, one can also glimpse some of the ongoing challenges: diversity, lack of exits, and attracting international talent.
Digital Minister Cédric O announced the new class on Monday at the Paris headquarters of Mirakl, the B2B marketplace startup that has become the latest French Tech poster child thanks to the $300 million round of venture capital it raised last year.
After the second annual list was released, I co-hosted with Ethan Pierse a discussion on Clubhouse about the list that featured Kat Borlongan, the director of La French Tech mission. It also included TechCrunch's Mike Butcher, CybelAngel CEO and co-founder Erwan Keraudy (new to the Next40), and Joone CEO and co-founder Carole Juge-Llewellyn (new to the 120).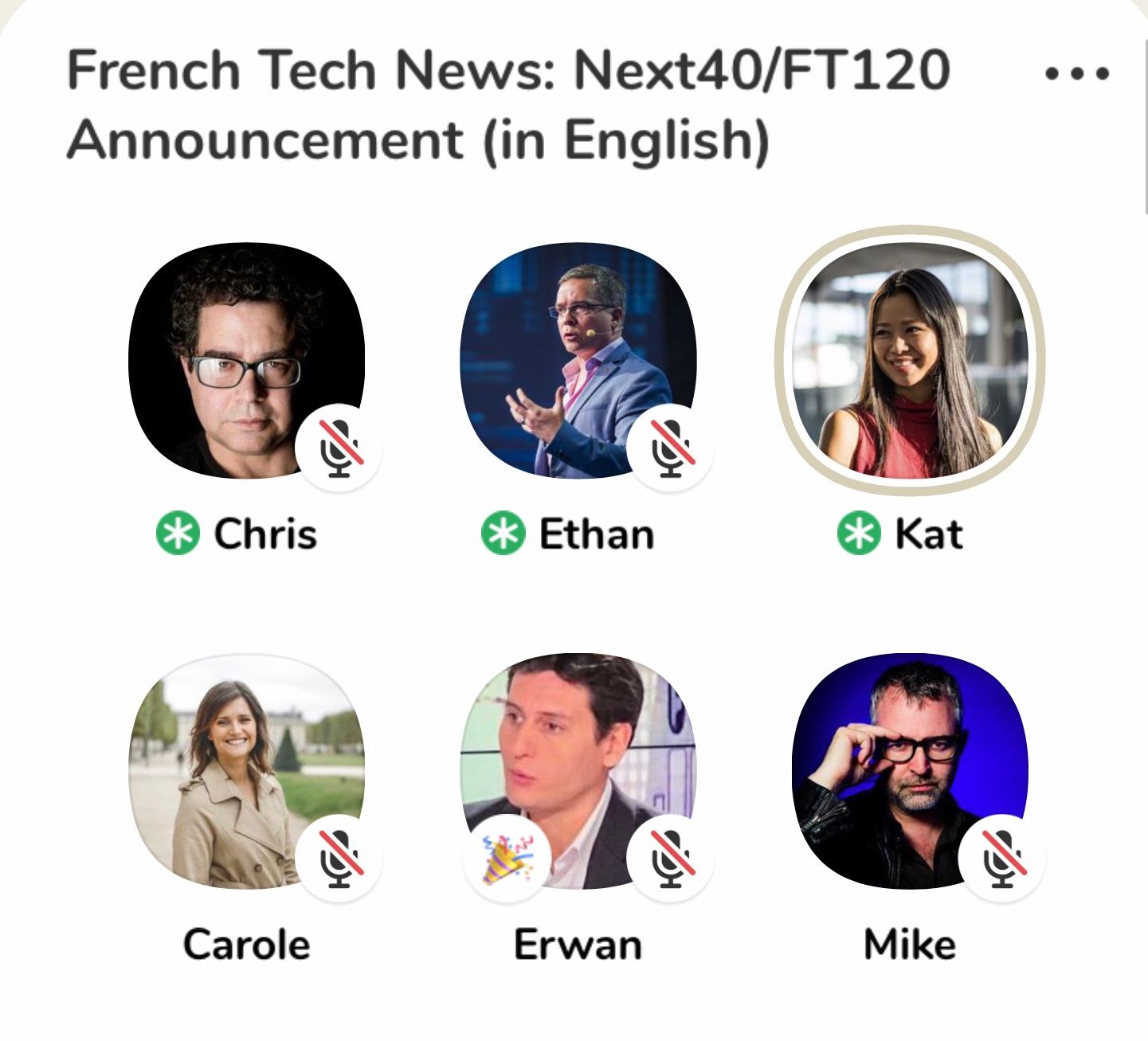 The list is designed in part to achieve the government's stated goal of having 25 unicorns in France by 2025. Inclusion in the list, Borlongan explained, is almost purely quantitative. The 40 companies picked for the Next40 must either have valuations north of €1 billion, or have raised at least €100 million, or have a business model validated by a combination of funding and revenue growth.
As for the rest of the 120, another 40 companies that have raised at least €20 million are targeted in areas such as deep tech. The final 40 are smaller companies that are experiencing rapid growth but haven't necessarily raised large amounts of funding. All candidates must submit detailed financial records to validate their numbers.
The program acts as a kind of concierge to help the companies navigate more than 45 French government agencies, particularly in areas touching on international development, funding, go-to-market, and support with government-related issues. It's also a branding opportunity to help promote themselves abroad and give them access to various perks like participating in official French government trips to other countries.
From the outside, it's easy to see this a program that helps startups. But during our discussion, Keraudy pointed out that such help flows in both directions. For instance, as a member of last year's 120 class, Keraudy's cybersecurity company was able to talk directly with government agencies to sort out issues related to export rules and stock options. The company got its problems solved. In doing so, he was also able to highlight to government officials the problems in the system and establish ways to fix them that will eventually benefit a far greater range of companies.
"There are a lot of things that don't work," he said. "You want to move in a more agile way. So this is like a reality check to the government. They can understand our needs and we have open discussions around the table."
Juge-Llewellyn is hoping that being part of the 120 will allow her to raise one of the most pressing issues facing Joone, a subscription-based baby product company. As the pandemic hit last year, she had hoped French agencies (and European ones) would focus their procurement programs on homegrown companies to support local economies while also giving startups a boost. In many cases, she feels such solutions should be obvious but changing entrenched practices like buying from larger global distributors can be hard to change.
"I would say, looking at the FT 120, it's something here to solve problems," she said. "It's probably a French way of looking at it. It's a way of trying to make things complicated and then finding ways to uncomplicate them."
On French Tech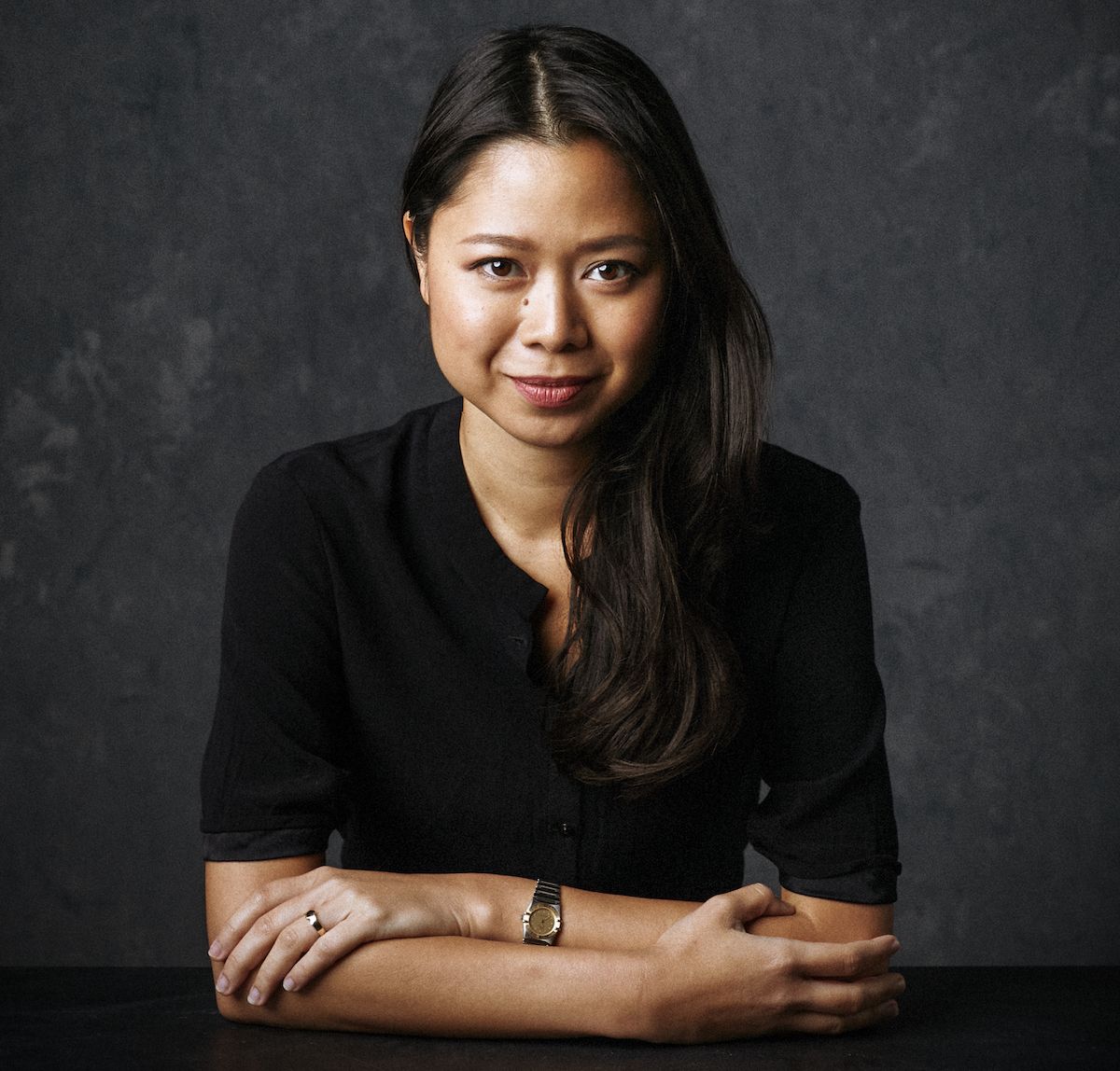 There is certainly a lot of progress to celebrate, but much of our discussion yesterday turned around the ongoing challenges.
For instance, by generating the lists through primarily quantitative criteria, it's not possible to balance it for diversity. As such, there were only 8 startups with female co-founders (compared to 5 last year).
"People have asked if I should put in a quota," Borlongan said. "But I want people to see how bad it is. This is supposed to be a reflection of  what the French ecosystem looks like."
By comparison, there has been more success attracting international talent.
"My massive obsession since I've been in this role is talent," Borlongan said. "I feel like if we're able to build one of the biggest talent bases, then everything else will follow."
Looking at the latest 120, she said about half the founders have teams that don't speak French, a testament to the growing international demographics of startups. She said that in terms of attracting such talent, the strength of France's ecosystem, along with tools like the French Tech visa, makes for a powerful combination with its natural attributes such as the quality of life (excellent food, free healthcare, etc.).
"Until recently, nobody thought you could live in one of the most beautiful places in the world and not have to sacrifice your career," she said. "We've put France on the map. The question is no longer attractivity. The question I get more often now is whether France is overhyped?"
Over the past year, that dynamic seemed to have increased, in part thanks to the pandemic. This has driven some French entrepreneurs to return from overseas, whether it's for family reasons or because schools have largely remained open. Brexit has also brought some back, as well as new international talent. Borlongan said there was a "crazy amount of migration" despite the health crisis otherwise limiting travel.
"It's hard to tell what the long-term trend is, but we're trying to make them feel as comfortable as possible," she said. That includes the Interior Ministry assigning more resources to help with re-integration efforts."
Exits remain perhaps the biggest shortcoming with no easy solution for accelerating them. Two years ago, President Macron announced a €6 billion scale-up program designed to help the most promising startups achieve sizes needed to win in international markets. But in achieving such scale, it's still hard to find strong exits.
The European IPO market remains relatively weak. Large traditional corporations still don't tend to make sizable tech acquisitions. There aren't the gigantic tech champions like Google or Apple that can hoover up small and mid-sized companies to pump liquidity into the system. And if Silicon Valley giants do come sniffing around, then French companies risk making them even more dominant.

Borlongan said that of that €6 billion, half went into various liquidity initiatives, including partnering with EuroNext, the company that operates many of the major European stock exchanges, including Paris. EuroNext works with the French Tech 120 and pre-IPO companies to help them develop roadmaps that lead to exits, she said.
But the reality remains that most French companies eyeing IPOs are likely to go public on the Nasdaq or NYSE.
"Without exits, we're not going to have a lot of that mobility of resources," she said. "Like founders doing second companies, founders investing in other startups."
Overall, Borlongan is feeling optimistic that the existing challenges can be addressed.
"We tend to forget how young the French ecosystem is," said. "This ecosystem barely existed in 2013. Now when we talk about it, a lot of the preconceptions like people don't speak English or they only work until 5 p.m., feel outdated. We want people to see where it's coming from and where it's trying really hard to go."
---
In other news…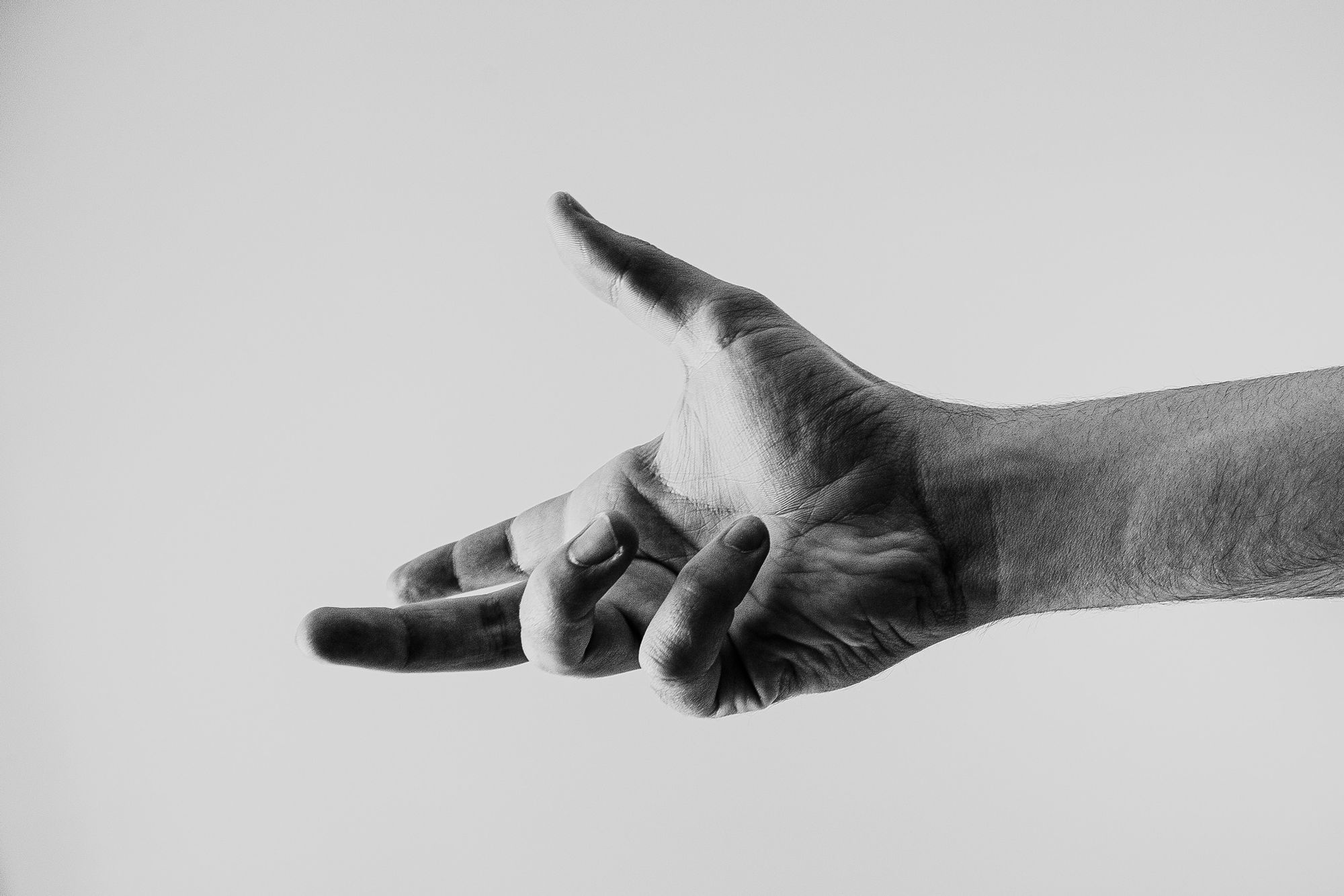 If you really want to nerd-out on French Tech, you can read the 38-page deep dive on the ecosystem that Sifted published yesterday. One of the main themes of the report is what Sifted has dubbed the "very visible hand" of the French government in the startup ecosystem:
Entrepreneurs expect that the role of government and regulators will become more important in the coming months. Part of that comes from the need to cope with the fallout from Covid-19, for which governments are doing a lot of the heavy lifting with stimulus plans of all sorts. But it's true beyond Covid too.
The big picture: The role of government in France can be confounding when viewed from outside the country. But to understand how things really work here, it's important to understand how implicated the government in this and other areas. While there are certainly some who chafe at that involvement, for the large part there is an expectation that this is the natural role the government has, from reforming regulations to investing money directly into the startup economy.
---
Journalism Demystified: How do journalists do their job? How do they make decisions about what stories to cover? How do they get the information they need?
Book an appointment with me at Superpeer and I'll answer your questions about journalism and the media and explain my workflow to help you better understand the perspective and challenges of journalists.
If you're a subscriber to this free email, I'll send you a code for a 20% discount. If you're a paid subscriber, you can get a code for a 50% discount.
---
If you're enjoying The French Tech Journal, please support the project by forwarding it to friends and sharing it on your social networks. You can comment on this post or by replying to this email. And if you have ideas for stories, tips, or just want to harass me, send me an email: chris@frenchtechjournal.com.
Comments