---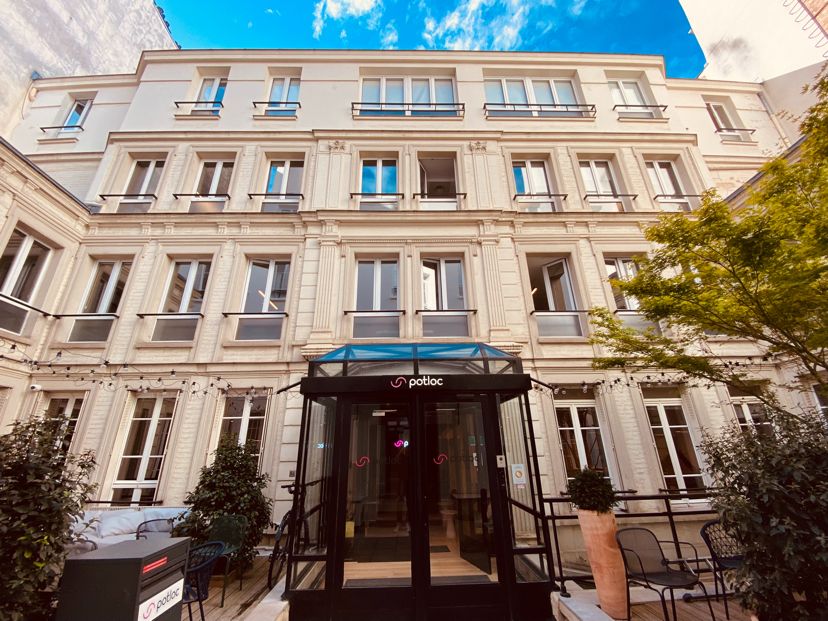 Just a few years ago, Potloc co-founder Rodolphe Barrere was eating ramen noodles in Montreal as his startup sailed through several pivots with little traction. But in 2018, that all changed when he and Paris-based co-founder Louis Delaoustre hit on a method to use social networks to reinvent consumer surveys.
Now the company is racing to keep up with growth as money and accolades flow its way. Potloc has raised more than $30 million across three rounds while growing to 230 employees. The startup is pushing more aggressively into the U.S. market even as it inaugurated this week a new office for its Paris employees.
For Barrere, it's been a heady time, complicated by the pandemic. But he's confident that Potloc is on a path toward becoming one of the big French success stories.
Survey Says...
Potloc's magic lies in the way that it has learned to leverage social networks to attract survey respondents that companies are increasingly desperate to find.
As consumers' attention wanes, and traditional methods like phone surveys lose their effectiveness, companies have struggled to get the analytics and insights they need to understand shifting consumer tastes and behaviors. They use firms that establish panels of consumers who are paid for their time, but this has limited reach. The more fundamental problems remain.
"It's very rare that I find people who love filling out surveys," Barrere said. "And basically, there are two main reasons why you're not taking surveys. One, because you don't have time to do so. And when you have downtime, the last thing you want to do is a little survey. And second, even if you had more time, you don't care to answer a survey on winter tires. So we had to solve these two issues in order to have Mr. And Mrs. Everybody take surveys."
Potloc has tackled this problem with what it refers to as its"SaaS-enabled respondents marketplace."
This starts with tapping into the powerful targeting marketing tools that Facebook and other platforms have developed to reach incredibly specific audiences. Potloc builds on this by using its own platform to define the attributes with super niche profiles that create interests that more strongly resonate with users as they are scrolling.
"So basically, you take your social media feed, you scroll on whatever, Instagram or LinkedIn, and you're going to see a picture saying, 'Hey, we're conducting a survey of all the American people who have lived in France and this will take two minutes of your time,'" Barrere said. "I know I have one chance out of 10 that you're gonna click on these and search for my survey."
That may not sound like much, but by more closely aligning with people's interests, Potloc's system generates a high response rate for surveys. In addition, where a classic panel might have 50 million consumers on it, Potloc has effectively created a panel that has 4.2 billion people. That allows Potloc to create incredibly narrow profiles that still reach the necessary depth across demographics and geographies to provide solid insights. Barrere believes that gives the company a leg up over competitors like SurveyMonkey and Qualtrics.
"We can do some crazy things with profiles and go very niche because we can basically serve it to a 20th of any given population on Earth," Barrere said.
In that mix, Potloc uses its platform to adjust for sample bias, including adjusting to the costs of buying the respondents it needs to ensure the results are not skewed.
"The tricky part of the game is to be able to create the perfect sample so that all these clients can make million-dollar decisions based on the survey," he said. "It's a science."
Customers come on Potloc's platform and order the sample size and demographics they want, including the cost per interview they are willing to pay. Customers include Decathlon, L'Oreal, and Carrefour.
"The clients we have are surprising because 75% of them are top consulting firms," Barrere said. "So our largest clients are McKinsey, BCG, KPMG, and Deloitte. All these guys need research and consumer insights all the time."
The Journey
Getting to this point did not involve following a straight line. Barrere attended high school in the Paris region and then moved to Canada to attend business school at HEC Montreal. After graduation, he worked as a marketing assistant at LVMH for a couple of years and then struck out with Delaoustre, who also attended HEC Montreal, to start their own company.
The co-founders created the company in 2014 but spent 4 years developing the analytical technology while pivoting a handful of times until 2018 when they landed on the current survey model.
The idea clicked with investors as well as clients. Potloc raised a $1.9 million Seed round in April 2018 that included money from CapHorn Invest, Desjardins (Formerly Desjardins Venture Capital), and Cycle Momentum. In December 2020, they raised a Series A of $20 million CAD ($15 million in US dollars today) in a round that included previous investors plus Canadian firms Brightspark Ventures, EcoFuel, and Investissement Quebec. This past June, Potloc closed its Series B, a $35 million CAD ($25 million in cash, $10 million in debt from CIBC bank) CAD round ($26 million US dollars) from its previous investors plus First Ascent Ventures.
From those 2 co-founders in 2018, the company now has more than 230 employees, roughly split between Paris and Montreal, with a handful in its New York City office.
"This is where we're going to put a lot of emphasis in the coming months and years because the United States owns 50% of the survey industry globally," he said. "So we have to be there."
What's Next
According to the company, Potloc's revenues have tripled annually over the past 3 years (of course, the starting point was almost 0 in 2018). Its percentage of revenue outside of France has increased from 20% to 55% between 2019 and 2022. This hot streak landed Barrere on the Forbes 30 Under 30 List of Young Tech Leaders in 2021 (when he was 29 years old).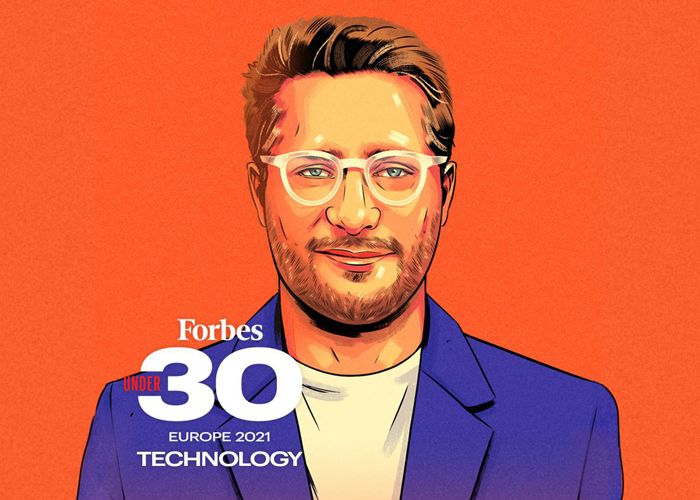 With the latest money in June, Potloc is planning to hire another 120 employees across its 3 locations. That includes a sparkling new office in Paris, which you can see below in this video.
The new recruits will include 50 engineers to beef up its Innovation and Data Science departments. Potloc has just begun to move into using AI and machine learning to drive its survey system and Barrere sees that as a key area of investment to further refine the efficiency of its system.
"That's the big project in terms of product," he said. "Every time we get a new respondent, our algorithm gets better."
Yet perhaps the biggest challenge remains keeping ahead of the company's hyper-growth while recruiting and onboarding new employees at a furious pace. From scrambling for clients 4 years ago, Potloc has more inbound interest than it can handle at the moment.
"We're kind of being a little bit overwhelmed by the growth we have right now," Barrere said. "Which is a good position to be in, but it's still a problem. So the big challenge for us is to grow the headcount without losing our super powerful culture."
---
👋🏻 If you're enjoying The French Tech Journal, support the project by forwarding it to friends and sharing it on your social networks. You can also comment on this post. And if you have ideas for stories, tips, or just want to harass me, send me an email: chris@frenchtechjournal.com. 👋🏻‌‌‌
Comments