What: Oorion has developed a mobile app to help the visually impaired
Why: To help those with low vision identify and reach objects within a short distance using their smartphone cameras.
Funding: €300,000
Who: Co-founders Stéphanie Robieux and Thomas Brisson

Investors: French Tech, Emergence de France, Louis Bonduelle
What's Next:  Oorion will translate their free app, already available in English and French, into Arabic, Spanish, and German. Ahead of the 2024 Olympic games, the startup is currently in talks with several hotel groups and supermarket chains looking to better help customers with sight difficulties.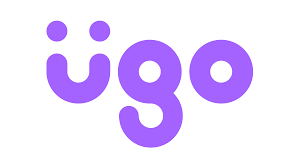 What: ügo is an all-in-one software solution for website building.
Why: To help shopkeepers and local businesses reinforce their online presence
Funding: €500,000
Who: Co-founders Amandine Montet and Quentin Giraud

Investors: Florent Mercier, Crédit Agricole Loire Haute Loire, and the Webqam group
What's Next:  This funding will help the startup double down on its sales effort, build brand awareness, and create new online tools for its clients.

‌What: Bobee is a platform solution for accounting firms and entrepreneurs
Why: To automate financial data, making it easier to manage and do away with tedious, low-value tasks by offering a series of connected smart features
Funding: €1.2 million
Who: Co-founders Marie-France Pedroni, Eric Sellem, and Frank Lascombes‌
‌‌
‌Investors: Several Business Angels (undisclosed), including Jean-Luc Lénart
What's Next:  Bobee will use the new funds to boost its commercial operations and strengthen its market presence


‌‌What: Hubflo is an all-in-one task management solution for SMEs (billing, project management, CRM...).
Why: To make everyday life easier for SMEs.
Funding: €2 million
Who: Hakim Zerhouni and Fabien Akunda
‌‌‌‌
‌‌Investors: Seedcamp, Hummingbird Ventures, Kima Ventures, and several Business Angels, including Charles Songhurst (ex-Microsoft), Nicolas Reboud (Shine), and Michael Pennington (Gumtree).
What's Next: Hubflo will use the funds to accelerate commercialization and deploy its solution throughout Europe by the end of the year.
Comments