The French Tech Journal provides analysis of France's digital ecosystem as well as in-depth interviews with French entrepreneurs and VCs. If you like what you read, please forward the newsletter to friends or share it with your social networks.
If you'd like to support independent and original reporting on the French Tech ecosystem, please consider a paid subscription. Send tips, comments, questions, and your ideas to our global headquarters: chris@frenchtechjournal.com.
---
As governments negotiated in conference rooms at the recent United Nations Climate Change Conference in Glasgow and activists protested in the streets, Rachel Delacour was charting a path somewhere between the two last month. Delacour had arrived with her new climate change startup, Sweep, to persuade potential corporate partners at the event that leveraging data offered a powerful tool for managing and reducing their carbon footprint.
While politics grabbed the headlines, corporations that could demonstrate firm carbon reduction programs were allowed to participate. And so behind the scenes, COP 26 was also the setting for potential business deals, albeit at an event that was far from the typical business conference where profits and revenue growth might be the main motivators.
"It shouldn't be a classic business conference because it would mean that we are already screwed," Delacour said. "It's a dialogue organized between all these stakeholders and we absolutely need to enter that dialogue. Digital technology is one way to address this problem at scale. That's our ambition."
The final agreements reached at COP 26 fell far short of what activists had hoped to achieve and the targets scientists said were needed to avert catastrophe. But Delacour remains undaunted, and it seems that investors are being won over to her vision.
Earlier this week, Sweep announced it had raised $22 million in venture capital. Balderton led the Series A round which also included funding from previous investors New Wave, La Famiglia, and 2050. The company had raised a $5 million Seed round last April, bringing its total to $27 million.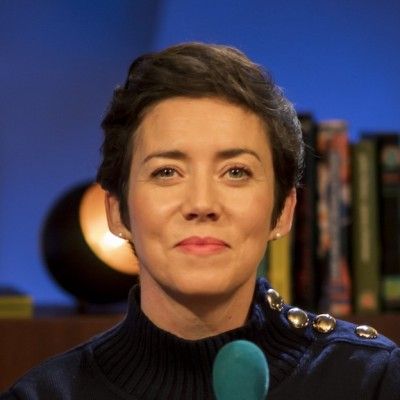 The company is in a hot sector and faces serious competition. Watershed Technology of San Francisco has raised $14.7 million from such marquee venture firms as Sequoia Capital and Kleiner Perkins for its software that helps companies track emissions to calculate their carbon footprints. And closer to home, Berlin-based Plan A has raised $13 million for its corporate carbon footprint platform.
Sweep was founded in late 2020 and launched its first commercial product earlier this year. In this case, Sweep's early momentum can no doubt be attributed to Delacour, who has become one of France's most recognizable entrepreneurs despite being based in the Southern city of Montpellier, far from the navel-gazing Parisian startup epicenter. Since selling her first startup Bime to U.S.-based Zendesk in 2015, Delacour has served as co-president of France Digitale, become an influential angel investor, and been active in pressing for greater inclusion of women in tech.
The environmental crisis compelled her back into the startup trenches armed with the experiences and lessons she had learned from building Bime's analytics tools with her co-founder and husband Nicolas Raspal. He is also a Sweep co-founder, along with Raphael Güller and Yannick Chaze.
"We come from the business intelligence world and it's helping us tremendously today," Delacour said. "Because when you think about it, assessing and understanding what's happening in your carbon footprint is a data problem. Our former business intelligence track record is helping us to map all that operational data, augmented with carbon knowledge for very large companies at scale."
Under Sweep's Hood
Sweep's platform is designed to give companies a centralized view of what's happening internally and across their supply chains in terms of emissions. The goal is to create transparency with precise data that allows companies to publicly communicate about their carbon reduction efforts while working across their whole value chain to curb emissions.
Though the company isn't disclosing customers yet, its press release noted that it's working with major names on the Financial Times Stock Exchange 500. It's also partnered with Bpifrance to "measure the footprints of two companies it's investing in: Telecommunications firm Orange and education tech company Openclassrooms. While the investing, lending and underwriting activities
of financial organizations (Scope 3 emissions) are far higher than their direct emissions, just 25% report these portfolio emissions."
"Sustainability is a huge priority for us at Balderton and Sweep's mission and vision are perfectly aligned with our Sustainable Future Goals," said Bernard Liautaud, Managing Partner at Balderton Capital, in a statement. "When we looked at the market, we were incredibly impressed with the strength of Sweep's team, and the thoughtfulness and maturity of their product."
Sweep's launch coincides with a surge of venture capital interest in this sector. According to PwC's recent State of Climate Tech Report 2021, investors have poured $87.5 billion into climate change startups during the first 6 months of 2021, an increase of 210% from the $24.8 billion invested for the same period in 2020.
A part of that is being driven by moral and regulatory imperatives that are creating new rules that compel companies to disclose more about their carbon impact. Whether it's politicians or more demanding consumers, being able to demonstrate a clear carbon strategy that is more than PR greenwashing is becoming a bigger priority. And that has created a business opportunity for SaaS companies like Sweep.
"In the VC world, there is something completely new and exciting happening," Delacour said. "It's a fantastic time to raise money because there's so much money out there. But now it's about delivering and executing on all of our promises."
French Tech Flywheel
While Delacour is right about the flood of global startup funding, it's not necessarily easy pickings for every entrepreneur. It helps to have a track record like Delacour's that includes successfully leading a company to an exit.
Back in 2009, she and her husband launched into their first entrepreneurial adventure for the most classic of reasons: They were dissatisfied with existing analytics tools so they decided to build their own. The result was Bime analytics.
The platform allowed companies to analyze customer data across multiple platforms in real-time. The co-founders rode the emerging cloud-computing wave. With Delacour as CEO, the company raised a $4 million Series A round in 2013 and then was acquired by Zendesk in 2015 for $45 million in cash. If those numbers sound modest today, it's important to remember that Bime was bucking some serious odds: A French Tech ecosystem that struggled to raise any money, a company far outside the Parisian périphérique, a domestic market that had been sluggish to adopt cloud-based platforms, and a time when exits for French companies were rare. Bime succeeded by winning in places like the U.S., U.K., the Nordics, and Australia.
"The French market was absolutely not receptive to the idea of putting data in the cloud," she said. "It's not like the U.S. where everyone was super keen to do that."
Delacour stayed with Zendesk for 3 more years after the acquisition. During that time, she also served a 2-year stint as co-president of France Digitale, the nation's startup and venture capital association, giving her profile another boost.
Meanwhile, she became a business angel, part of a critical wave of individual entrepreneurs who had both experience and pocket change to fill a critical gap that had long been missing in the French Tech ecosystem. That's part of the "flywheel" effect that is essential to helping an innovation economy accelerate.
Delacour said when she added "business angel" to her LinkedIn profile, she began to get flooded with pitches. So she decided to structure it by focusing on female-led companies, which account for more than half of her investments now. She also became an investment committee advisor at Raise, a firm that focuses on impact investing.
"I realized that's a whole job just to deal with this deal flow," she said.
Since 2017, she has also been a backer and ticketholder of an Arizona-based space tech startup called World View. The company is creating a space tourism service designed to be affordable, accessible, and low carbon by using balloons to gently lift a capsule to the edge of the atmosphere to get a glimpse of the Earth's curve.  
"I've had this ticket for a while and I'm number 183," she said. "It's really giving people a chance to look at this planet Earth and once back, they are the best advocates for it. We understand there is only one place to live."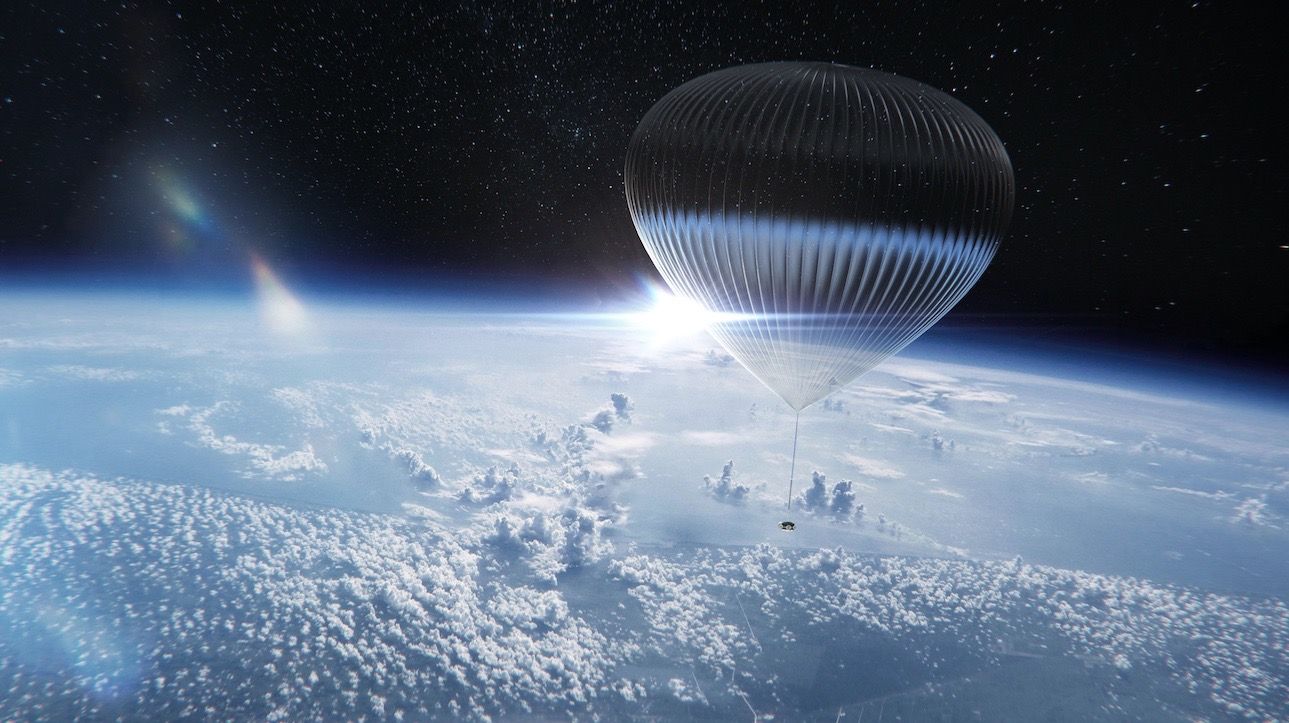 After COP 26
With the launch of Sweep this year, Delacour's focus is squarely back on the entrepreneurial tasks ahead. To that end, business looks strong even if progress in the broader fight against climate change remains tenuous. COP 26 was still in full swing when Delacour spoke and she said despite the rocky negotiations between nations, she believe that bigger fight could still be won.
"I'm still incredibly optimistic," she said. "Because the youth are optimistic enough for two people. There is this amazing energy here."
Still, the presence of corporations at the 26th edition of the conference had added a new twist to the ambiance. In that sense, she also found many of these big corporate players ready to genuinely engage on these issues. To that end, she's confident technology can be a key catalyst.
But technology can't be the whole solution either. Anyone expecting that a magical technical solution will emerge that will eliminate the need for change and sacrifice is misguided. What's needed, she said, is genuine humility in the face of such a massive challenge.  
"What will save us today is humanity just understanding that very few of us are well-educated about the problem.," Delacour said. "We must absolutely ramp up our understanding of what's happening. This is why we are advocating for precision when it comes to understanding the baseline of your calculations about your emissions. We must acknowledge that there are different levels of maturity out there about the climate journey.
"We are not there yet," she added. "So there's lots of work on our side to help them to get on the right track."
---
Audio And Video Goodness!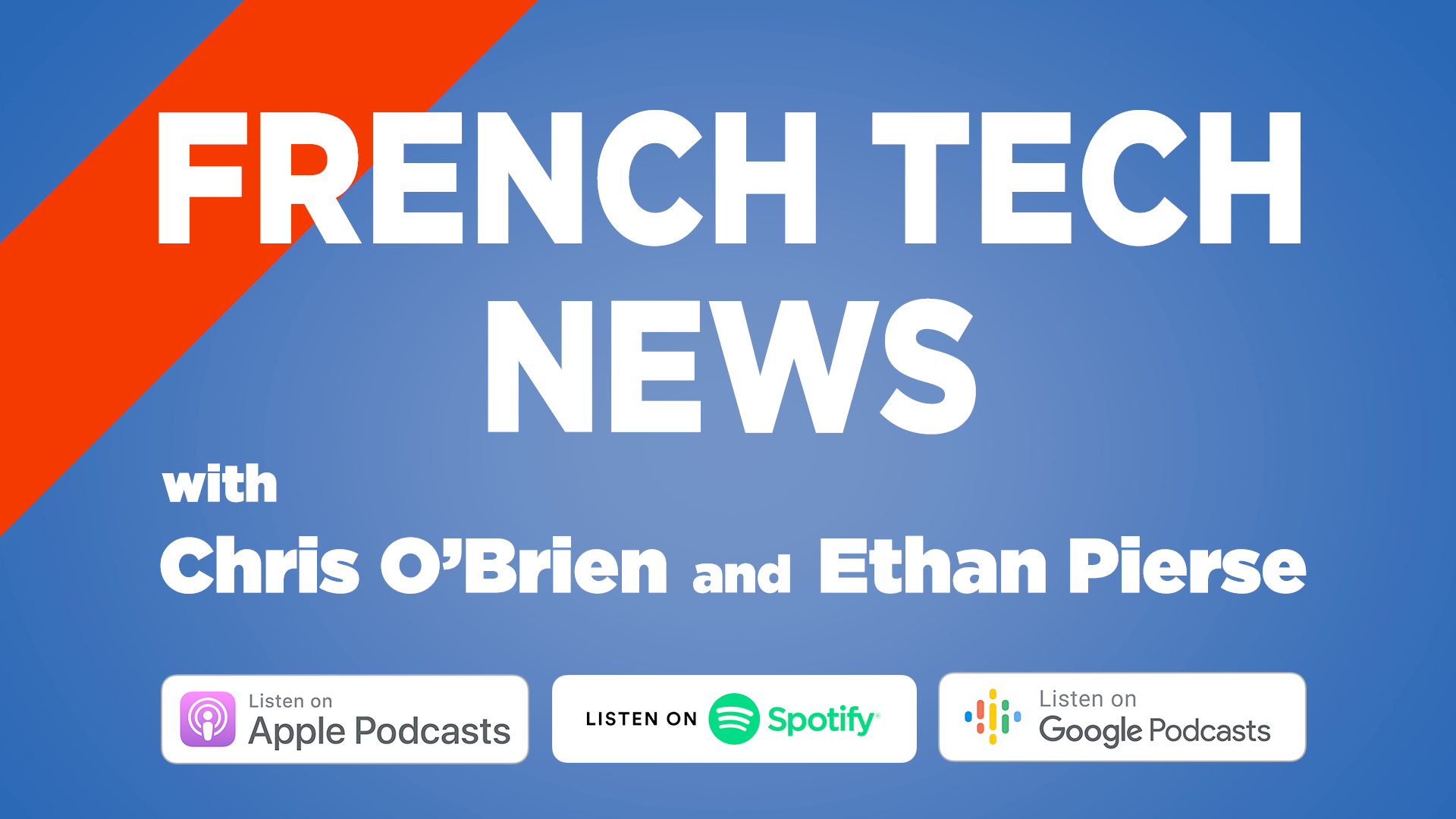 🎙️ Subscribe to the French Tech News podcast, a weekly discussion with France's entrepreneurs, innovators, and venture capitalists co-hosted by me and Ethan Pierse.🎙️
🎬 And be sure to check out our brand spanking new YouTube Channel while it still has that new car smell. 📽
---
👋🏻 If you're enjoying The French Tech Journal, support the project by forwarding it to friends and sharing it on your social networks. You can also comment on this post. And if you have ideas for stories, tips, or just want to harass me, send me an email: chris@frenchtechjournal.com. 👋🏻‌‌‌
Comments