What: Pitchy, an online video editing solution for businesses.
Why: to allow those with limited technical skills to create unlimited professional-level videos.
Funding: €40 million
Who: Co-Founders Benjamin Chouraqui Gerset & Lionel Chouraqui
Investors: Seventure Partners, Isatis Capital & Entrepreneur Invest.
What's next: Pitchy will use this latest funding round to expand internationally and further invest in its AI.
What: Hivebrite, a community management and engagement platform for organizations, associations, and businesses alike.
Why: To all organizations to unite communities that have a real impact.
Funding: €35 million
‌‌
Who: Founder Jean Hamon
‌Investors: Quadrille Capital, Insight Partners & Business Angel, Edward Filippi.
‌‌
‌What's Next: the new capital will fuel Hivebrite's continued platform innovation and expand its global team to further support its customers.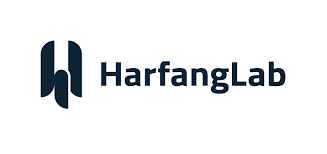 What: Harfanglab, a cyber security EDR (Endpoint Detection and Response) startup that detects and neutralizes cyber attacks on endpoints.
Why: To detect and block known and unknown threats on endpoints, relying on behavioral analysis, machine learning, and event correlation.
Funding: €25 million
‌‌
Who: Co-Founders Grégoire Germain & Xavier Boreau
‌Investors: Crédit Mutuel Innovation, MassMutual Ventures & Elaia
‌‌
‌What's Next: The startup will use the new cash to deploy its solution in Europe, starting with Germany, where it has already recruited employees, and followed by Austria, Switzerland, and the Benelux countries.

What: Bon Vivant, a producer of cow-free milk proteins
Why: to produce lactic free vegan-friendly milk thereby reducing the carbon footprint of the dairy industry
Funding: € 15 million
‌‌
Who: Stéphane Mac Millan & Hélène Briand
‌Investors: Sofinnova Partners, Sparkfood, Captech Santé, Alliance for Impact, High Flyers Capital, Kima Ventures, Founders Future & Picus Capital.
‌‌
‌What's Next: this latest raise will be used to scale its production capacity and reach the levels needed to become a supplier to food giants.

What: Milla Group, a leading producer of automated transportation.
Why: to expand its professional insurance services in Europe.
Funding: €15 million
‌‌
Who: Founder Frédéric Mathis
‌Investors: SPI (Sociétés de Projets Industriels), CELAD & a private investment company specializing in deeptech investments.
‌‌
‌What's Next: the fundraising has enabled the company to inaugurate its factory in Île-de-France and to begin industrializing the production of its automated shuttles.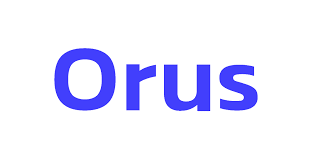 What: An insurtech startup that is developing bespoke insurance products for small and medium-sized businesses.
Why: To provide insurance solutions for Europe's SMEs, many of whom are overlooked by traditional insurers.
Funding: €11 million
‌‌
Who: Co-Founders Côme Dartiguenave, Tom le Bras, Samuel Rossille & Amin Toussi
‌Investors: Notion Capital, VR Ventures, Frst Capital, Partech, Portage Ventures
‌‌
‌What's Next: Orus will use the money to increase marketing and double its workforce. The company will roll out new products to address other industries beyond restaurants and extend its reach across Europe.

What: Chargepoly, a producer of ultra-rapid electrical charging stations.
Why: To support the global transition to electric transportation.
Funding: €15 million
‌‌
Who: Founder Hadi Moussavi
‌Investors: Fidève Groupe and Voltalia
‌‌
‌What's Next: The new money will be used to expand the startup's target markets to include bus fleets and mega-public hubs, while continuing to deploy its ultra-rapid e-charging solution in Europe and the US.

What: Wheere, a producer of indoor and outdoor geolocation solutions.
Why: Current geolocation solutions don't work indoors.
Funding: €11 million
‌‌
Who: Co-Founders Antoine Carrabin, Pierre Arnaud Coquelin & Stéphane David Grignot
‌Investors: Blast.club, Sofilaro, Bpifrance & various Business Angels
‌‌
‌What's Next: the new cash will be used to further fund the startup's R&D, and industrialize and deploy its revolutionary indoor & outdoor geolocation solution.
What: Poppins, an app centered on gaming and music for therapy.
Why: To provide learning support to children with dyslexia and other neurodevelopmental disorders.
Funding: €8 million
‌‌
Who: Co-Founders François Vonthron &
‌Investors: Bpifrance, Eurazeo, Verve Ventures, InnovAllianz, Kurma Partners, HEC Ventures, BNP Paribas
‌‌
‌What's Next: The wants to scale up the availability of its digital therapeutic program, making it available in more territories and addressing affordability and insurance. The funds will also be used to expand research and its clinical study program.
Comments