---
Want to talk about tech journalism or get feedback on pitching? Book a video call with me on Superpeer. Paid subscribers to the newsletter get a 50% discount.

---
This newsletter is sponsored by...

Banks will charge you when you spend or transfer money abroad. We're not about that, and that's why over four million people have switched to Revolut.
Sign up and get Revolut Premium free for 3 months!
---
Amid the frenzy of new unicorns in early 2022, a kind of parlor game began to tally the official number of French unicorns. French President Emmanuel Macron had set a goal of 25 unicorns by 2025, but amid a global funding boom (cough, bubble, cough), the country was on the verge of passing that target three years early.
But how many French startups had passed the €1 billion valuation milestone? The unicorn criteria and the headcount remained fuzzy at the margins. This startup had French founders but had moved its HQ out of France, and that startup hadn't officially disclosed a valuation. And so various lists offered different numbers. 23? 24? 26?
One company that inevitably appeared on those lists was Meero, the AI-driven photography platform that had reportedly become a unicorn in 2019 when it announced in June 2019 that it had raised $230 million (€205 million). These were still the Salad Days for French Tech, a time of innocence when a company raising a 9-figure round just 3 years after its founding seemed astonishing.
At the time, I was working for VentureBeat. CEO and founder Thomas Rebaud told me that the size of the round spoke to the company's global ambitions. "If you want to make it happen quickly, we need to invest in many different things at the same time," he said.
But earlier this year, French startup news site Maddyness, as part of its unicorn roundup, disclosed in a curious throwaway line that it had decided not to include Meero. After consulting public documents, Maddyness reporters had concluded that Meero only had received only €130 million of the €205 million it had announced, bringing its valuation to less than half of the $1 billion threshold.
Oh?
I reached out at the time to Meero's PR team at the time, and after being met with radio silence, eventually discovered that they had left the company. Over the following months, I contacted former employees and investors to ask whether the Maddyness report was correct and if so, what had happened? Again, crickets.
In the young French ecosystem, people love to hype the latest success story. But they're tight-lipped when it comes to startups that have failed or are struggling. Still, as I asked around, it became clear that Meero's problems were a kind of open secret in the ecosystem.
Even if no one knew the details, there was a general perception that the pandemic had hit the company hard. The company had created a platform to pair local photographers with businesses and events, using AI to streamline the editing and sorting process. It's hardly surprising with lockdowns putting the clamps on travel and events, and shuttering physical stores that such a model would feel the impact.
But even as the pandemic receded and life returned to a kind of normal, Meero, it seems, continued to struggle. This week, the company announced Rebaud had stepped down as CEO and would be replaced by COO Gaétan Rougevin-Baville, one of Meero's first employees. Rebaud will keep his shares and become board chair. The company, which had already seen employment fall from 600 to 350, will cut another 72 jobs in the coming weeks.
More profoundly, it will slowly shut down most of the platform for photographers and pivot to a SaaS model for managing and organizing photos. "There is a kind of long Covid on marketing investments," Rougevin-Baville told Les Echos. "Marketing budgets, which include visual content, were frozen." Meero apparently attempted to find a buyer for this service but found no takers.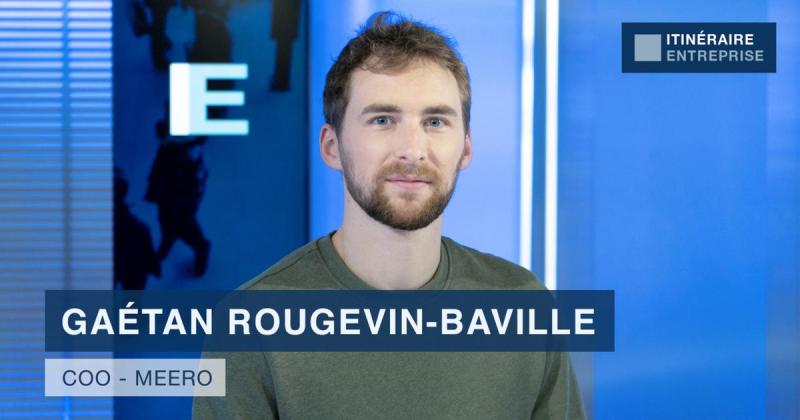 I reached out to Rougevin-Baville via LinkedIn for an interview. His comms team responded that for now, he's shared all he could in the Les Echos story and suggested we chat in January or February once things had settled.
In the meantime, here's what limited info I had been able to glean about Meero's downfall.