The French Tech Journal provides analysis of France's digital ecosystem as well as in-depth interviews with French entrepreneurs and VCs. If you like what you read, please forward the newsletter to friends or share it with your social networks.
🔥🔥🔥🔥 On Friday (April 3) I'll be holding office hours from 2 p.m. to 4 p.m. CET. If you're a subscriber to this email (free or paid) you can book a free 20-minute Zoom call. I'll answer your questions about journalism and the media and explain my workflow to help you better understand the perspective and challenges of journalists as you think about how to start pitching. The link to sign up will go out in Thursday's newsletter.
For those who want to go deeper, you can book an appointment with me at Superpeer. Subscribers to this free email can get a code for a 20% discount. Paid subscribers can get a code for a 50% discount.🔥🔥🔥🔥
If you'd like to support independent and original reporting on the French Tech ecosystem, please consider a paid subscription. You'll wake up every morning feeling really good about yourself.
Send tips, comments, questions, and your ideas to our global headquarters: chris@frenchtechjournal.com.
---
Non-fungible tokens have become a hot cultural and financial topic. Recently, Arianee, which works with luxury goods brands, raised an €8 million round of venture capital that put it right in the middle of this red-hot market.
This turned out to be a mix of great timing and foresight by the co-founders who began working on the concept more than 4 years ago. When much of the world was still obsessing over Bitcoin and cryptocurrencies, Arianee cofounder Frederic Montagnon wanted to explore other ways these same technologies could be used.
He eventually teamed up with Arianee CEO Pierre-Nicolas Hurstel and they began the long process of building the underlying technology. They launched their first commercial version last year. Now they believe they're ready to help reinvent digital economics.
"We've been working on it with an extremely pragmatic and concrete approach, which is to use this amazing technology that allows for the creation of unique digital, valuable objects for the very first time," said Hurstel. "It's the beginning of the internet of value."
Montagnon had established his reputation as the co-founder of Overblog, which eventually became part of adtech startup Teads. By the time Altice acquired Teads in 2017, Montagnon had moved on to other projects, including his exploration of cryptocurrencies and blockchain.
What drew his interest was the ability to authenticate ownership and identity. That eventually led to thinking about the relationship between brands and customers. They began to imagine a service where brands could create unique digital objects using a distributed system that could also be used by competitors across an industry.
They assembled a team that developed the tokens and protocols that would power such a system. That led to the creation of their "digital passport" technology. The underlying technology remains open-source, and Arianee provides a cloud-based service on top of that. The company wants a community of developers to continue expanding the utility of the protocols.
Digital Deluxe
Targeting the luxury goods industry made sense for several reasons. First, it's a critical part of the French economy and the co-founders had strong connections with many of those brands.
But second, the nature of luxury items is that they can often retain or gain value over time. As they get gifted or re-sold, consumers have an interest in ensuring their authenticity while the brands would like a way to create a relationship with the new owners.
The new service was a hit almost right from the start. Arianee continues to sign deal after deal with major luxury players. It's proven to be particularly popular with high-end watchmakers such as Vacheron Constantin. Fashion brands like ba&sh are using it to power their resale market.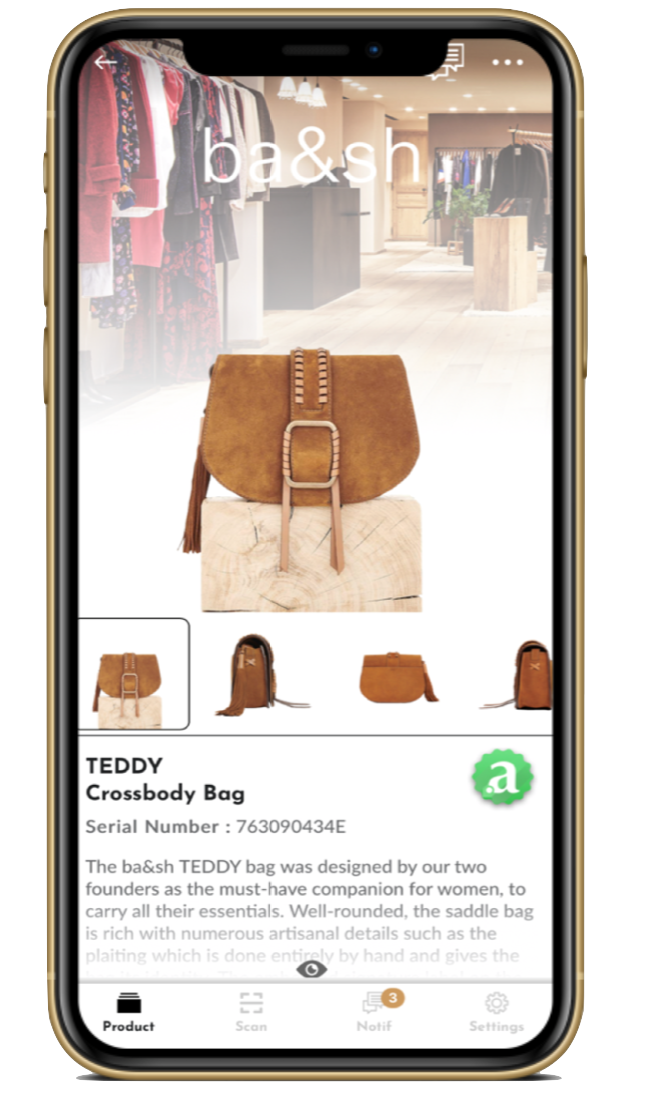 That led to the recent funding round which included money from Bpifrance, Isai, Cygni Labs, Noia Capital, as well as a host of French Tech business angels: Thibaud Elziere, Jonathan Cherki, Jonathan Benhamou, and Clément Buyse.
The company will use the money to keep up with demand and grow its team and the ecosystem around the protocol. It also needs to build out its infrastructure for its SaaS platform as well.  
The Future
For the Arianee co-founders, the frenzy around NFTs is nice, but they see something bigger happening. While the concept of an NFT can be hard to grasp, they aren't too worried about the complexity. If the service works right, consumers won't need to know anything about crypto, blockchain, or NFTs. They'll be abstracted away and hidden from view, just like most internet infrastructure.
"It's extremely complicated to understand what blockchain is about and what kind of innovation that it can bring to the table," Montagnon said. "The reality is that an NFT is an extremely complex tool that uses extremely complex technology."
The important concept is that NFTs create digital scarcity by making it hard to produce infinite digital copies of a virtual object. The obsession over the current sales of digital art could overshadow that idea.
"This is the first time we have had the ability to create something in a limited number," Montagnon said. "The problem of the music industry and the film industry is that when it turned into a digital industry it was possible to copy music or film. And it was extremely easy to distribute digital versions of films. And it was impossible for the owner to actually understand what was the value of this copy. Because if I send you music or a photo, you will have a copy of it in your email. But I will keep a copy of it in my email as well. Thanks to the NFT you will be able to create a certificate of ownership."
That sense of digital ownership is poised to become even more important as people spend a growing amount of time in front of a screen. And that, in turn, creates an opportunity for brands to deepen their connection to customers.
"We think every single product that you will buy or own in the future will have a digital twin," Hurstel said. "We want to be the technology used by all the brands in the world to create these digital identity passports."
---
Audio Goodness!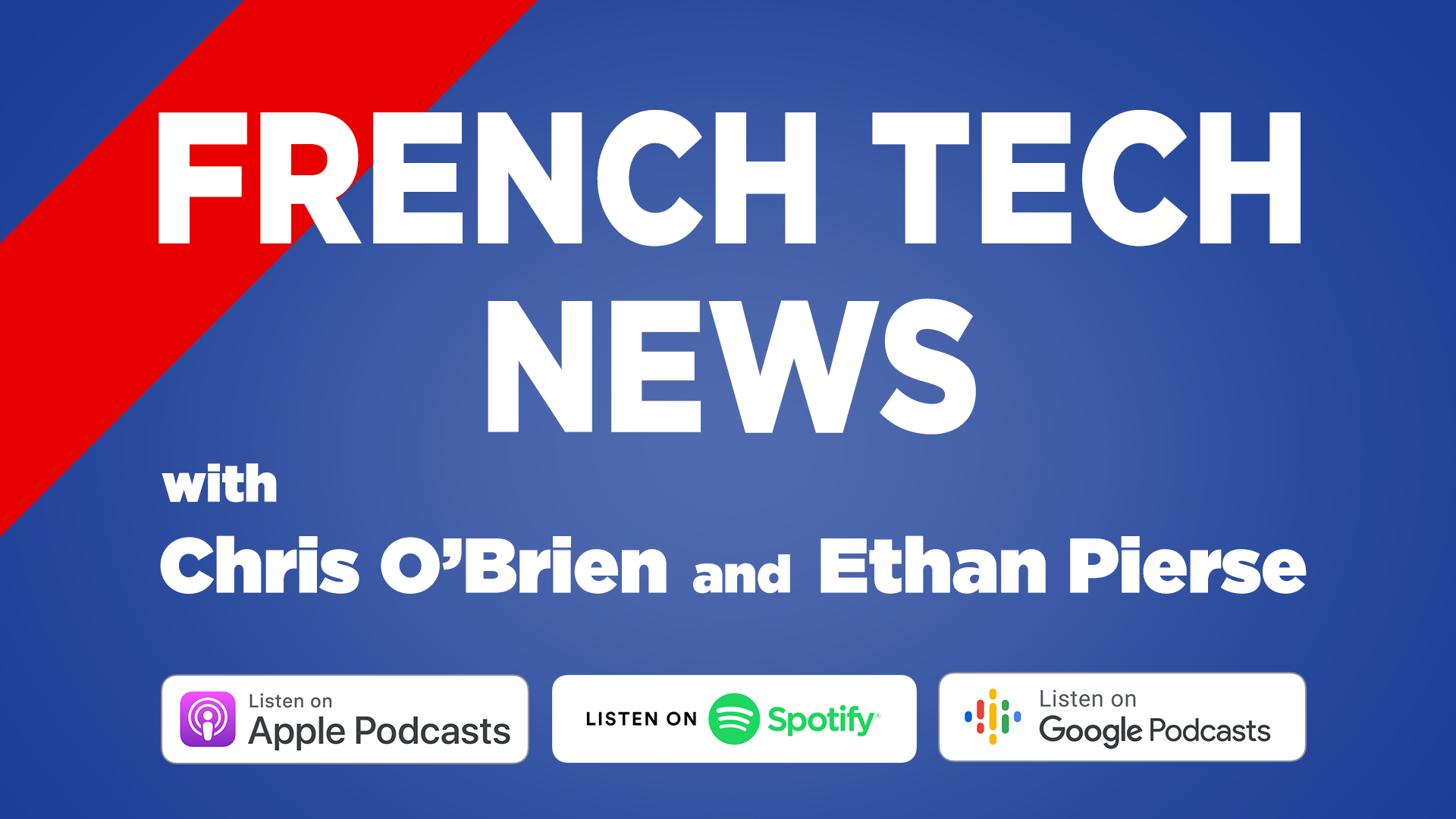 Join me and co-host Ethan Pierse each Monday and Thursday night at 7 p.m. CET for our French Tech News Clubhouse session.
🎙️ Also: Please subscribe to the French Tech News podcast, a weekly discussion with France's entrepreneurs, innovators, and venture capitalists.
---
In Other News...
The drumbeat of new VC funds continues. This week, Raffi Kamber and Jérémy Uzan, previously with Alven, formally announced their new fund Singular which has $265 million to invest in Series A/B deals. That comes a week after Breega disclosed its third fund with €110 million to expand its Seed and Series A investing.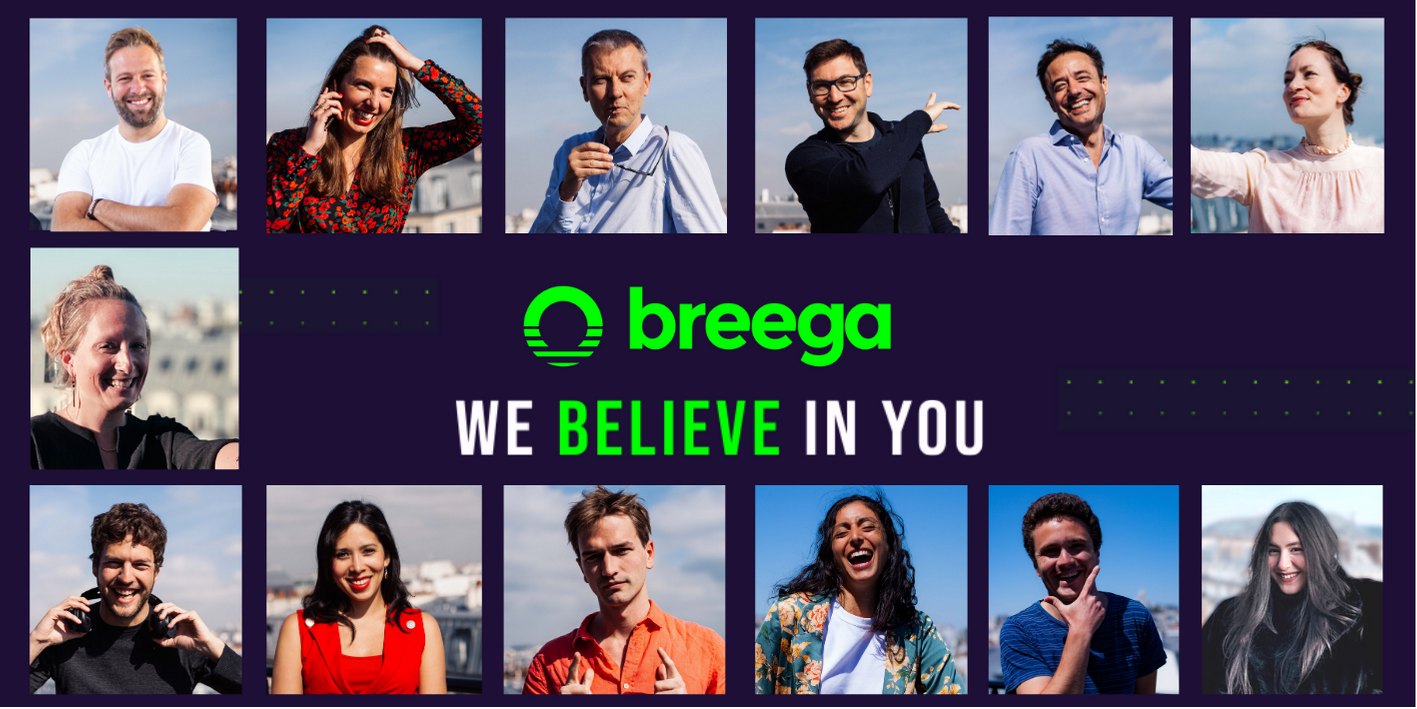 The big picture: Great news, of course, if there is more homegrown VC money for French startups. In this case, both firms position themselves as European investors. But still, they're doing so from Paris. At the same time, the early-stage investment scene is getting pretty crowded. Still rare are venture funds that target scale-ups and later stages. That's why the news last week that 360 Capital would be launching a SPAC caused such a stir. Such a vehicle would allow the firm to pump a large sum of cash into a late-stage company to help it scale. That's the kind of funding France needs if it wants to keep pace on the international stage.
---
👋🏻 If you're enjoying The French Tech Journal, please support the project by forwarding it to friends and sharing it on your social networks. You can also comment on this post. And if you have ideas for stories, tips, or just want to harass me, send me an email: chris@frenchtechjournal.com. 👋🏻
Comments