While Francophone Africa may hold enormous potential, it still badly lags the English-speaking regions of Africa in terms of startups and funding.
These countries are being held back by a variety of factors, including language barriers and lack of strong regulatory regimes, that must be addressed if Africa's Francophone entrepreneurs want to thrive.
Those are among the main takeaways of a new report called "Technology and Investment in Francophone Africa" from Briter Bridges, a market research firm that focuses on underserved areas in Asia, Africa, and Latin America. Dario Giuliani, founder and CEO of Briter Bridges, spoke recently at the Sesamers on Tour Stop #4: Africa, organized in collaboration with Afrobytes.
"A lot of organizations and a lot of individuals around the world don't really know that there's a whole side of Africa that is Francophone speaking and presents a number of opportunities for business investment," said Giuliani. "So we've been looking at the Briter intelligence data that looks at over 1,000 enterprises over 20 countries across the region."
French is the official language of 21 countries in Africa, though there are 8 others where the language is spoken. The report focused on 27 of these countries and found a big gap with the countries where English dominates.
For instance, across Africa from 2015 to 2021, startups raised $8.8 billion. But only $417.9 million went to Francophone countries.
"Unsurprisingly, investment trends highlight significant asymmetries in volumes and distribution of capital between francophone Africa and other regions across the continent," the report says. "Our interviews showed that lack of clarity around regulations, scarce capital pools, language barriers, and limited networking opportunities remain some of the greatest challenges to consider when entering the francophone African market."
Indeed, the report notes that the 2020 World Bank Ease of Doing Business report found that "most French-speaking African countries feature in the lower end of the list."
On the plus side, Francophone Africa represents a "non-saturated market which presents similar challenges to other regions across Africa." In other words, no one is dominating from a technology point of view. And there are a growing number of private and public investors taking an interest.
Still, "regulatory fragmentation" remains a problem. There are few late-stage companies in the region. And startups from other parts of Africa have begun expanding into Francophone Africa. Côte d'Ivoire is emerging as a gateway to this region. Senegal is also developing into a tech hub.
Across Francophone Africa, however, there is still a lack of support for early-stage companies. And because there is not a strong network of accelerators and incubators, international investors have a hard time finding an entry point into the region that can connect them to a pipeline of potential deals.
However, there is evidence that there are some strong companies developing across several sectors, such as agriculture, mobility, logistics, e-commerce, education, waste management, healthcare, and fintech.
African Fintech
Fintech symbolizes both the opportunities and limitations that Francophone entrepreneurs continue to face in Africa.
Mobile money penetration is on the rise in West Africa but still lags East Africa. Companies like Orange, MTN, T-Cell, Airtel, Onatel, and Africell are helping to close that gap.
The report mapped about 150 fintech companies in Francophone Africa that are doing everything from payments to insurance. Though for products like insurance, middle-class residents often don't have the resources to afford subscription-based products that are popular elsewhere. And to expand across Francophone Africa, companies need to tailor their offerings to local needs, which adds a new layer of challenges to scaling.
There are other hurdles such as problems making and receiving international payments, a lack of digitalization, currency instability, and weak infrastructure.
Speaking at the Sesamers conference, Idriss Marcial Monthe, CEO of Côte d'Ivoire-based CinetPay, said companies still have a hard time connecting with English-speaking VCs. And at the moment, there has not been strong support from France-based VCs.
"If you're an investor and you don't speak the language it's kind of hard to invest in a company that you don't know how to manage," he said.
He also said English-speaking African countries tend to have stronger regulatory schemes which gives them an advantage. That also makes investors hesitant because there is less certainty in Francophone countries. And on a cultural basis, people in Anglophone Africa are more willing to test new products than Francophones.
"In Francophone Africa, people are more conservative," he said. "So adoption takes a little longer."
That said, entrepreneurs like Monthe are finding ways to overcome these problems. Governments are starting to get organized to address some of the infrastructure and ecosystem support systems. The question now is: When will this be sufficient to attract the international investors who are needed to catalyze the Francophone tech ecosystem in Africa?
This article is part of a series produced in partnership with La French Tech & the French Tech Journal.
---
Audio Goodness!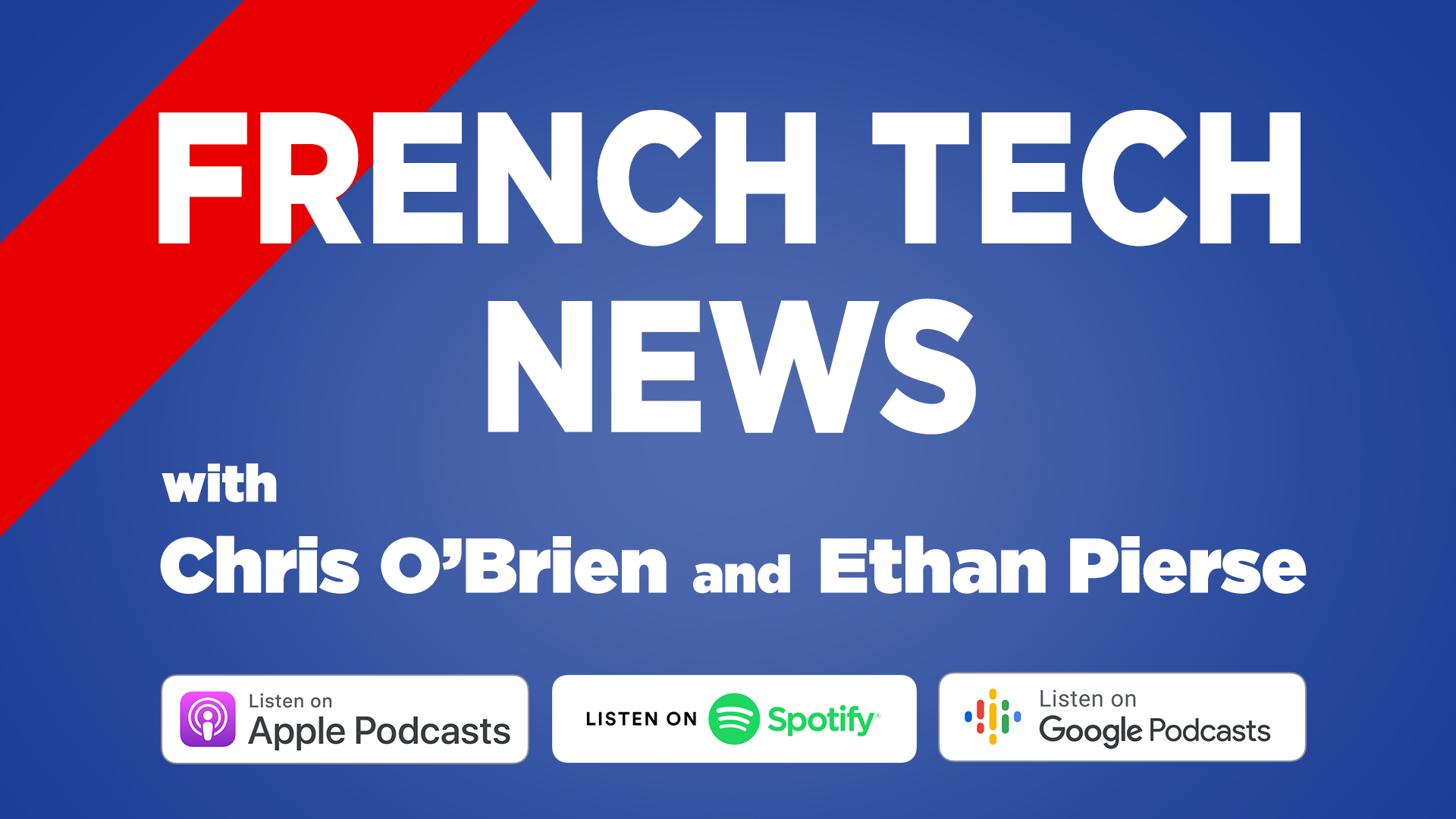 Join me and co-host Ethan Pierse each Thursday night at 7 p.m. CET for our French Tech News Clubhouse session where we'll look back at the week in French Tech.
🎙️ Also: Please subscribe to the French Tech News podcast, a weekly discussion with France's entrepreneurs, innovators, and venture capitalists.
---
In Other News...
My latest story for Sifted.eu looks at Malt's €80 million fundraising:
Since its founding 2013, the company has been growing by connecting freelancers with gigs in its main markets of France, Germany, and Spain. Even amid signs that Covid case rates are receding, Malt CEO and co-founder Vincent Huguet said he believes companies will continue to expand their use of freelancers as they shift to more hybrid systems of employment.
"Basically what happened in the last five years is that we moved from being an option for SMBs to [being one for] bigger companies," Heguet said. "So a big part of our revenue now is being done with corporates in France, and Spain, and now starting in Germany."
The takeaway: One small tidbit that didn't make the story involved the lead investors: Goldman Sachs Growth Equity and Eurazeo. According to Huguet, the firms came together on this deal with Malt because they have already been partnering on other European deals, notably for Back Market. Goldman very quiet has become one of the more active investors across the continent in scale-ups, he said.  
"Goldman Sachs obviously is not like the traditional VC," Huguet said. "They are a very big bank. Now they happen to be one of the biggest growth funds in Europe. They're starting to be one of the very big players in tech in Europe."
---
👋🏻 If you're enjoying The French Tech Journal, support the project by forwarding it to friends and sharing it on your social networks. You can also comment on this post. And if you have ideas for stories, tips, or just want to harass me, send me an email: chris@frenchtechjournal.com. 👋🏻