Banks will charge you when you spend or transfer money abroad. We're not about that, and that's why over four million people have switched to Revolut.
Sign up and get Revolut Premium free for 3 months!
---
There is no real sugarcoating just how dramatically VC funding has fallen in France (and yes, that's true everywhere).
French startups raised $2.4 billion in Q1 2023, according to Dealroom figures, down from $2.6 billion in Q4 2022, and $5.9 billion for the same period one year ago.
The culprit is pretty clear. If you look at the breakdown by rounds in the Dealroom chart, late-stage funding has been eviscerated (no surprise!). This time last year, France seemed to be minting a unicorn per week as big international investors were writing 9-figure-checks like drunken sailors.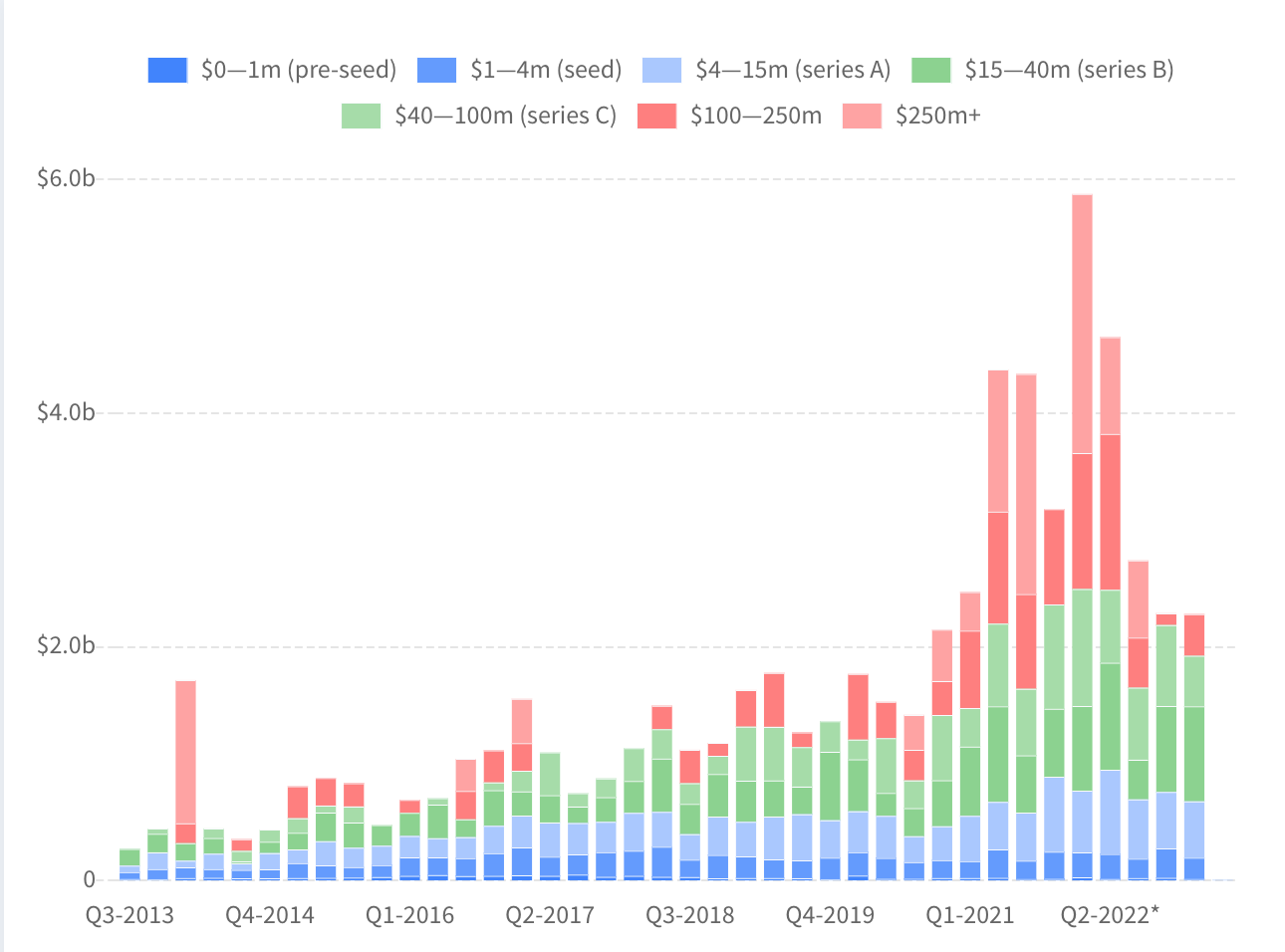 Then came macroeconomic headwinds and inflation and drops in the stock prices of Big Tech and then Big Tech layoffs. And so those big Growth and PE funds turned turtle and ducked back into their shells.
While the big funds ran for cover, early-stage funding held up pretty well, particularly at the pre-Seed to Seed to Series A levels. There were 285 funding deals in Q1 2023, down from 336 in Q4 2022, and 402 in Q1 2022.
From Q1 2022 to Q1 2023, the number of Seed deals fell from 116 to 99. Not great, but the number of +$100 million rounds fell from 15 to 3 over that same timeframe.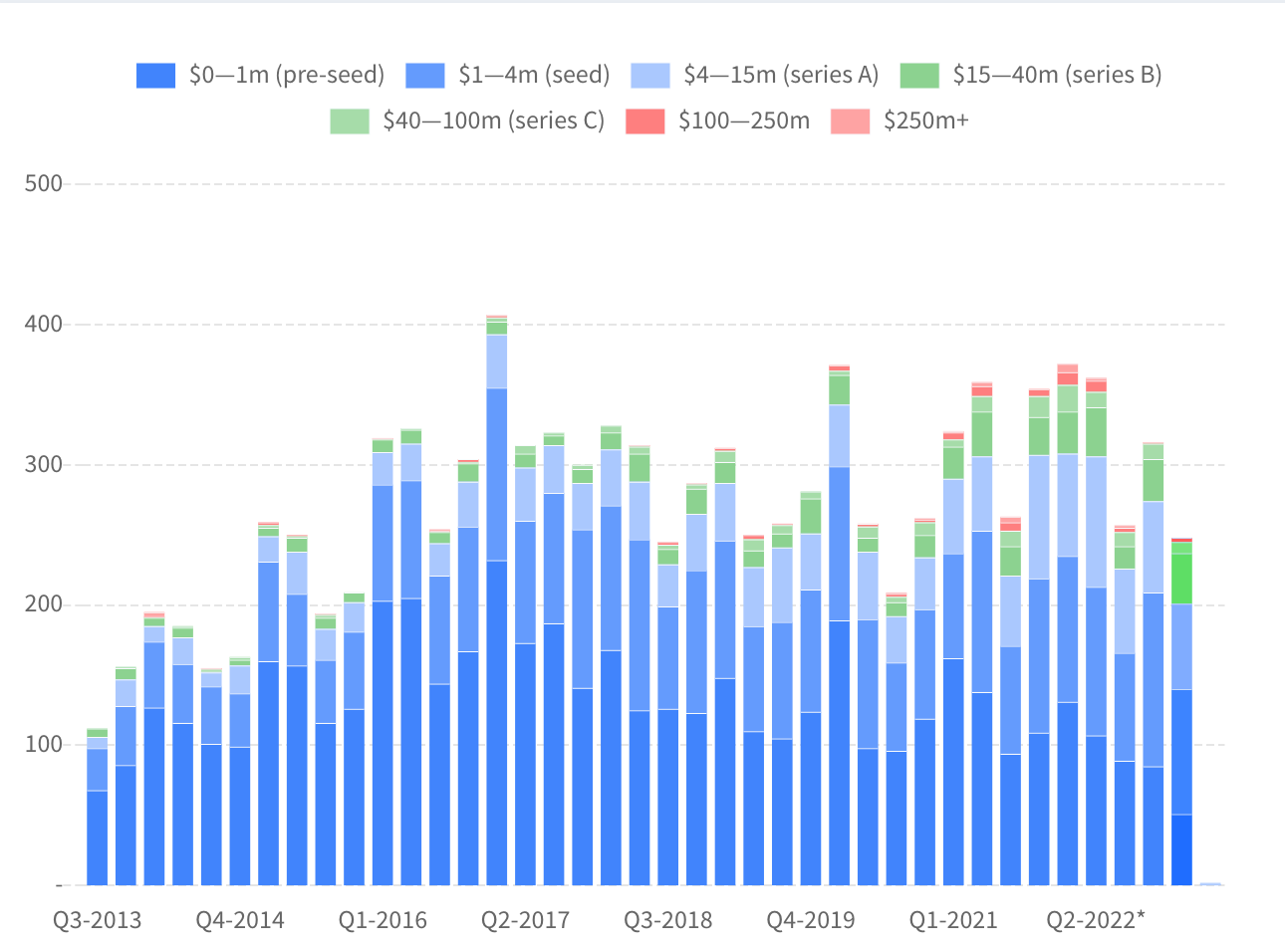 The three companies that managed to buck these trends: Ledger raised $109 million (extension of a Series C); Pasqal raised €100 million (thanks Bpifrance!); and Amylot Pharma raised $138 million.
Other notable rounds in the quarter included Welcome to the Jungle ($54 million) and Exotrail ($58 million).
---

The French Tech Journal is powered by Ghost, an open-source platform run by a non-profit organization that gives creators greater control and freedom over their publishing and content. Ghost is free, but Ghost(Pro) takes care of installs, updates, security, and backups. allows people to spend more time on the important stuff: creating content!
---
The Narrow Road Ahead
These numbers reflect what I've been hearing from entrepreneurs and VCs for months now. Things are much tougher, but there is still money out there.
VCs are more demanding, particularly for later-stage rounds. A select few startups will be able to put up the metrics and will have their pick of investors who will flock to the cream of the crop.
The rest will have to make tough choices: Down rounds or alternative financing (also tough following the collapse of Silicon Valley Bank which was a big source of venture debt). Either of these will likely include scaling back and re-focusing ambitions.
There is a bit more optimism in those early stages, though. The people making these bets say they're looking several years down the road, and who knows where the economy will be at that point? There is additional support because Bpifrance remains a big source of early-stage funding (and of grants, loans, etc. to help people take those first startup steps.)
And then there is Kima Ventures, the other early-stage pillar in France which continues to back roughly 2 startups per week. Plus, there is a growing community of French business angels, as noted in Alexandre Dewez's annual State of the French Tech Ecosystem report.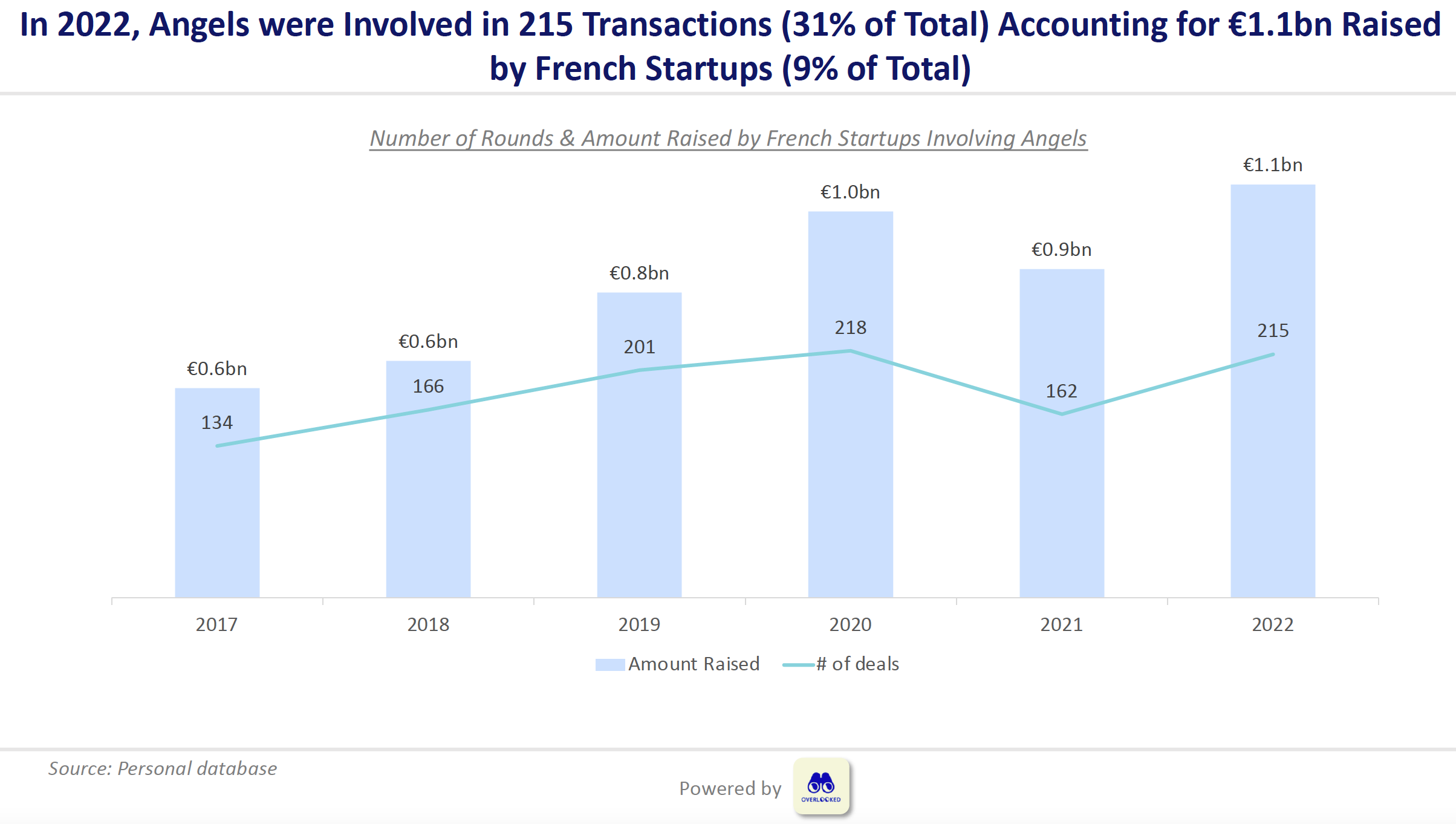 For more on some of these trends, see some of my recent coverage for Sifted...
On Kima Ventures: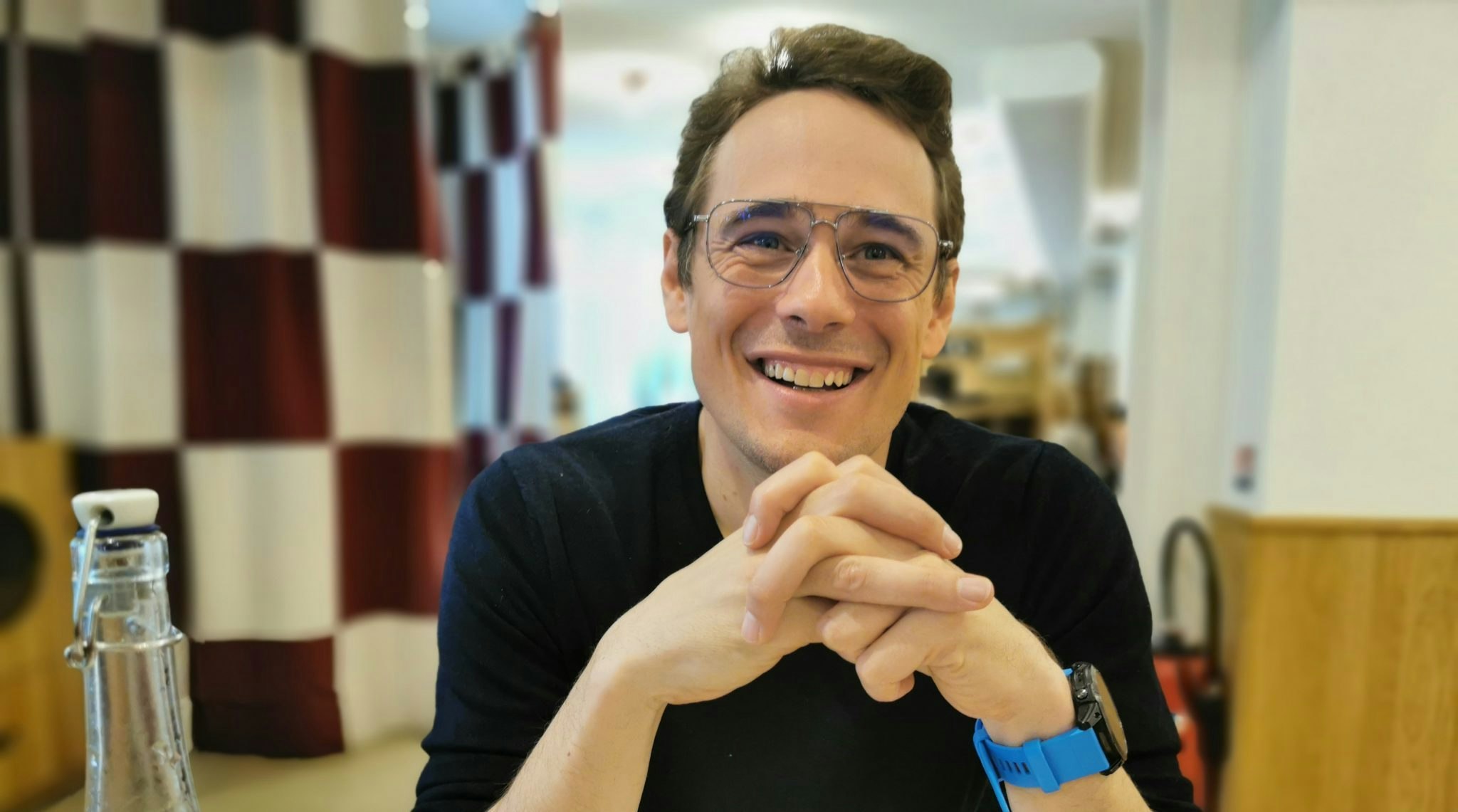 On how Bpifrance works with startups: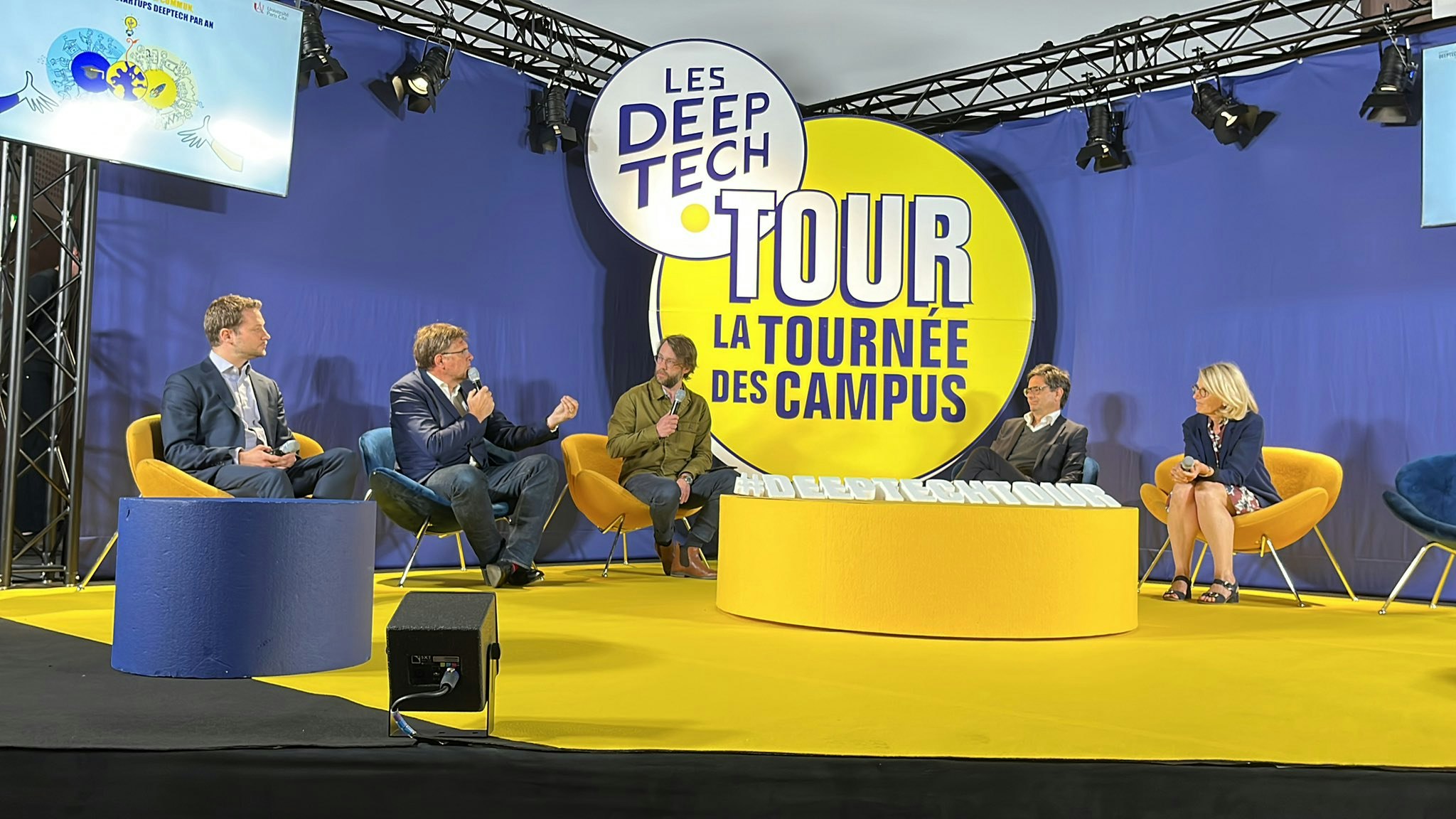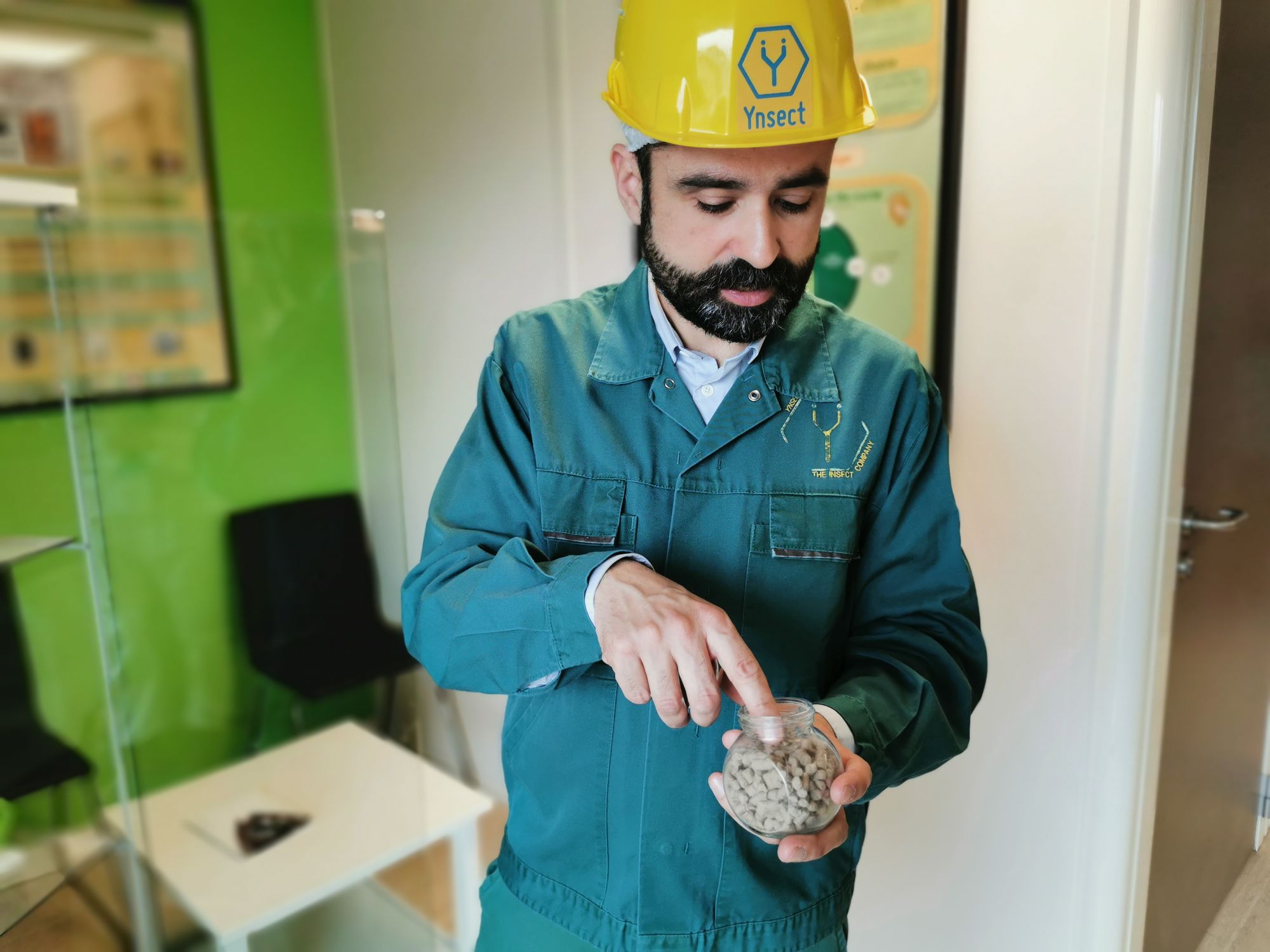 And an example of the evolution of Business Angel investing in France:
---

Want to talk about tech journalism or get feedback on pitching? Book a video call with me on Superpeer. Paid subscribers to the newsletter get a 50% discount.
---
👋🏻 If you're enjoying The French Tech Journal, support the project by forwarding it to friends and sharing it on your social networks. You can also comment on this post. And if you have ideas for stories, tips, or just want to harass me, send me an email: chris@frenchtechjournal.com. 👋🏻‌
Comments