The French Tech Journal provides analysis of France's digital ecosystem as well as in-depth interviews with French entrepreneurs and VCs. If you like what you read, please forward the newsletter to friends or share it with your social networks.
🔥If you'd like to support independent and original reporting on the French Tech ecosystem, consider a paid subscription. That subscription gets you a code for a free session with me on Superpeer to answer all your questions about journalism and startups. Or, whatever else is on your mind. Free subscribers can request a code for a 50% discount.🔥
Send tips, comments, questions, and your ideas to our global headquarters: chris@frenchtechjournal.com.
---
💡
This week's newsletter is sponsored by
Malt
, the freelancing platform that invites you to a conversation about the future of work.
Of the 13 million 'digital' professionals in Europe, do you know how many are freelancers?
To find out the big trends in European freelancing, join us on 8 February at an online event previewing "Freelancing in Europe 2022," a study conducted by Malt, in partnership with the Boston Consulting Group.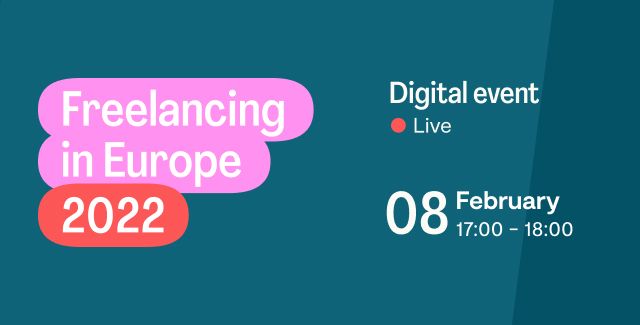 The round table discussion will feature BCG's Vinciane Beauchene, Malt CEO, Vincent Huguet, Freelancer Daniele Lodola, and will be moderated by Chris O'Brien.
---
Insurtech Insights With Luko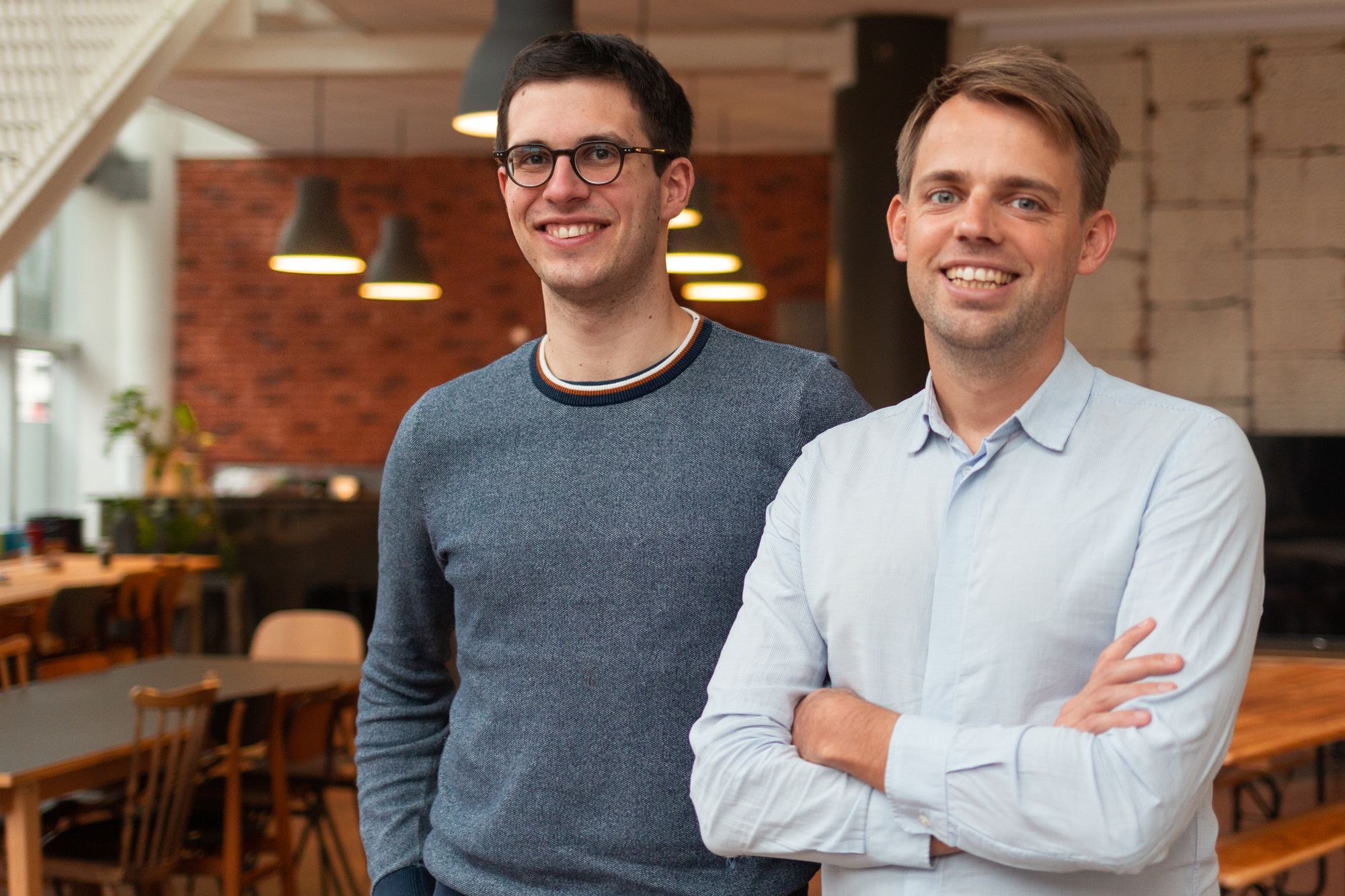 Insurance is an unloved product. Nobody wants it. Everybody has to have it. And the obligation to buy it is almost always clouded by the suspicion that the company providing it is pressuring customers to make decisions on coverage that are primarily motivated by the need to increase profits.
It is a deeply flawed relationship that is attracting the attention of a growing number of entrepreneurs and investors who see an opportunity to reinvent the entire experience. France has become a hotspot in the InsurTech revolution, as demonstrated by three recent news items.
Last week, Descartes Underwriting raised €120 million for its platform that offers insurance for climate change and other emerging risks. Just a few days earlier, InsurTech startup Luko acquired rival German insurer Coya. And before that, Indeez, which offers insurance for independents and Gig Economy workers, raised €9.2 million.
(Updated Feb. 10: Just a couple of days after publishing this newsletter, Seyna announced they raised €33 million in a round that included Elaia, White Star Capital, Global Founders Capital, Allianz, and Financière Saint James. Co-founders are Stephen Leguillon and Philippe Mangematin.)
I recently spoke with Luko CEO and co-founder Raphaël Vullierme about the Coya deal, the history of Luko, and the broader InsurTech landscape. French InsurTechs Luko, Leocare, Descartes, Ornikar, and Alan were recently named as part of the most recent cohort of French Tech Next 40/120, a list of the nation's most promising startups.
Vullierme said that like many entering this field, Luko's founders believed that data offered a way to rethink the fundamentals of insurance.  
"We realized that this was an industry that was fundamentally broken and seemed really far from the customer and with no strong interest to help them," Vullierme said. "You have this fundamental misalignment of interest where basically all the money that you don't pay out for claims to your customer base goes to your profits. So 3 years ago we decided to rebuild our own transparent insurance that pays fast as a way to push our broader vision."
French InsurTech Landscape
While FinTech often grabs all the sexy headlines, InsurTech – while still smaller by comparison – is also experiencing a biG surge. In their 4th annual report on the French InsurTech ecosystem released in November 2021, consulting firm KleinBlue and Finance Innovation reported some remarkable numbers.
The firms identified 250 French InsurTech startups in November 2021 compared to 224 in March 2021. That net gain of 26 included 54 new startups and 28 that had closed down.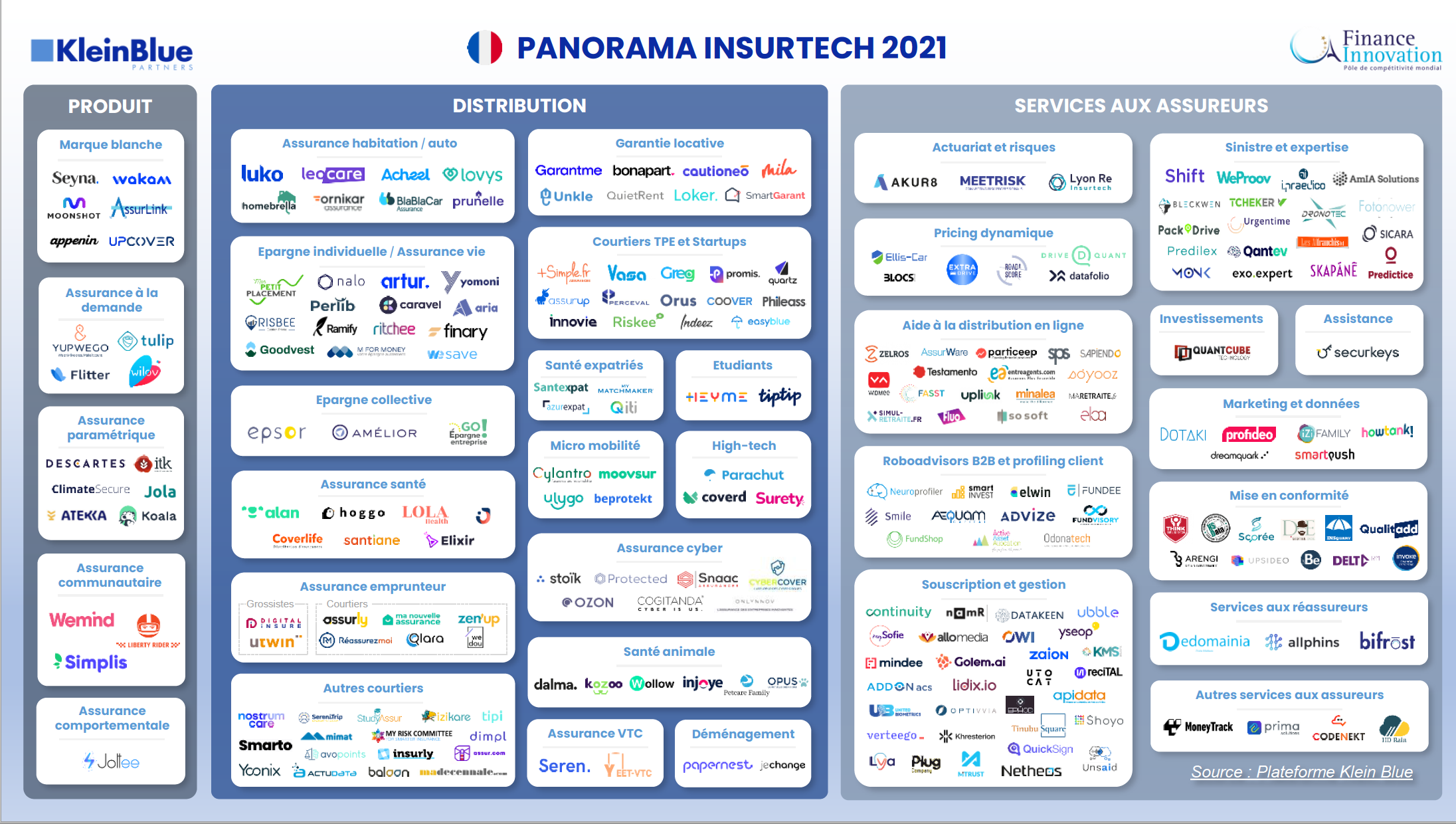 French InsurTech startups raised €504.6 million (YTD November 15, 2021) compared to €181 million for all of 2020. The average round size grew to €20.2 million in 2021 from €7.3 million in 2020, driven in large part by the mega-rounds raised by Shift Technology and Alan. (Note: This graphic below was published just before Leocare raised a $55 million round in November that also included $55 million debt. And while Tractable is based in the U.K., its founders are French.)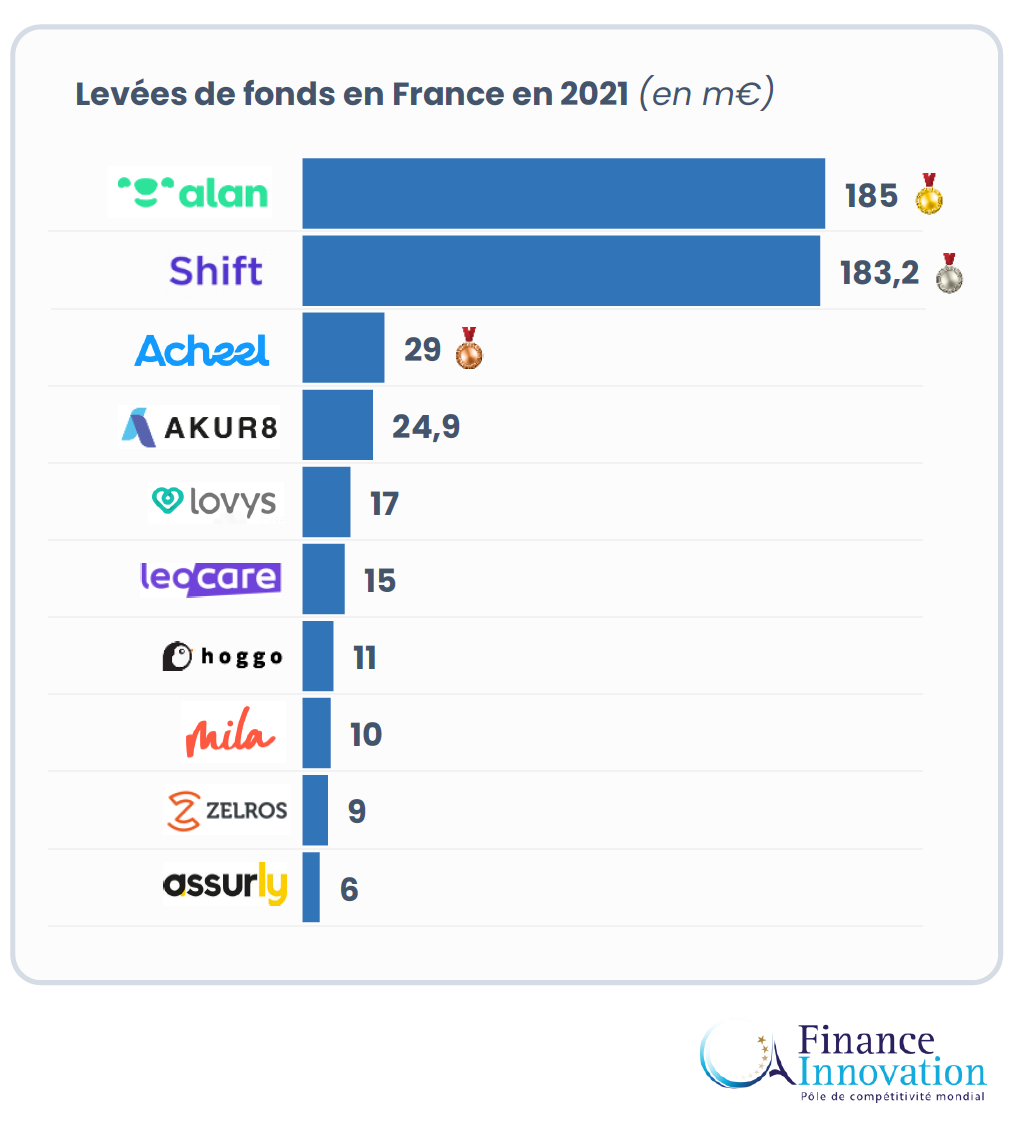 But that also includes companies at the younger end of the spectrum, such as the €29 million raised last September by Acheel, a French InsurTech Seed round record, a €30 million round for Akur8, and €11 million for Hoggo. (Don't miss Kima Venture's Jean de La Rochebrochard's behind-the-scenes look at Acheel's rise).
(Some other promising French InsurTech names: Dimpl, Predilex, Lya, Seyna, Assurly, and Tinubu Square.)
Bottom line: French InsurTechs account for 25.6% of the money raised by European startups in this sector, placing the country behind the U.K. and Germany. (Stop me if you've heard this one before...)
Luko: Past, Present, And Future
For Luko, the opportunity remains huge even as the company still mainly operates in 3 countries: France, Germany, and Spain with 300,000 customers.
At the most basic level, Luko aims to simplify and accelerate the home insurance process through a mix of technology as well as a different business model. For instance, employees don't work on sales commissions and therefore don't have a stake in upselling customers. At the end of the year, customers can donate a percentage of unpaid premiums to charities.
In terms of its platform, the company uses data and AI to speed claims. It rapidly matches customers to relevant repair people who can give estimates rapidly. But in many cases, customers can upload photos of incidents and receive claim payments almost immediately.
"We do everything we can to pay it fast and easily," Vullierme said. "When you have a claim, this is really our core business. And this is really worth making a difference."
Luko has added other wrinkles, like Dr. House, a teleconsultation service to help improve home safety. A partnership to deploy connected cameras in homes to monitor for hazards and security. And 6 months ago, Luko launched a mortgage insurance product.
In December 2020, Luko raised a €50 million round, and Vullierme said the company has still only used about half of that money. That includes spending to acquire, for an undisclosed sum, German rival Coya. Beyond just accelerating Luko's growth in Germany, the company also acquired Coya's insurance license. Rather than relying on partnerships with traditional insurers to underwrite policies, Luko will now be able to develop and deploy its own suite of insurance products more quickly without needing to negotiate with other insurance carriers.
"We have more control and the ability to iterate faster," Vullierme said. "It will really fast track the process for us."
It also puts Luko in a position of strength going forward. Amid this frenzy of InsurTech startups, Vullierme said consolidation will be inevitable as neo-insurers seek to provide a larger suite of products. Naturally, Luko wants to be on the side of acquiring and is likely looking to start raising its next round of funding later this year.
"We are very well placed to become that pan-European player," he said. "That's definitely very exciting for us."
---
Netflix Nonsense
France Télévisions President Delphine Ernotte Cunci is looking to pick a fight with streaming giant Netflix.
As French TV stations lose ground to streaming, they have belatedly been trying to move into the 21st century by banding together to launch Salto just over a year ago. (I'm a subscriber to Salto which is a great niche service).
Amid this shift to the future, Cunci is determined to play defense. First, she is opposed to a merger between two Salto partners. In retaliation, she's threatening to blow up Salto by selling France Television's stake.    
Her other big idea to save her stations? A government mandate that remotes that have a Netflix button also have one for France Televisions stations. And that smart TVs carry a France Televisions app by default.
"What we're saying is that we won't always be able to afford to bid higher, if it comes to that. We have to be protected because we are a national media — we will never have the [financial] means of a global one," she told Politico
The French competition agency, which took forever to approve the Salto arrangement, is apparently examining the issue of how prominently smart TVs feature France's TV channels. But such a move is likely to have minimal impact. Netflix and other streamers have recently signed a deal to pay into France's official audio-visual funding systems. And Netflix's big budgets have made the company increasingly popular with content creators.
Meanwhile, Cunci is looking backward and fighting battles that have already been lost.
---
Metaverse Madness
On the other hand, French retail giant wants to look forward by joining all the hipsters in the metaverse, whatever that is. The company has purchased 36 hectares in The Sandbox, a virtual world created by French entrepreneurs. Carrefour bought it for 120 ethereum, or about €300,000.
For the moment, Carrefour hasn't revealed what it actually plans to do in the metarverse. And so, our minds must wait to be blown.
---
In Other News...
Last year, I wrote about the Seed Round frenzy in France. Foreign investors were trying to figure out how to break in, with many concluding they needed to be on the ground full-time. Which is what European early-stage investor Earlybird is doing by announcing the opening of a Paris office.
Lyon's Food'Lab has set a goal of opening 100 dark kitchens in 2022. Crosscall is going to start manufacturing made-in-France smartphones. Eurosenior is a new silver economy incubator. Withings acquired Germany's 8fit. And speaking of Carrefour, the retailer has partnered with French media startup Brut to create a live shopping network.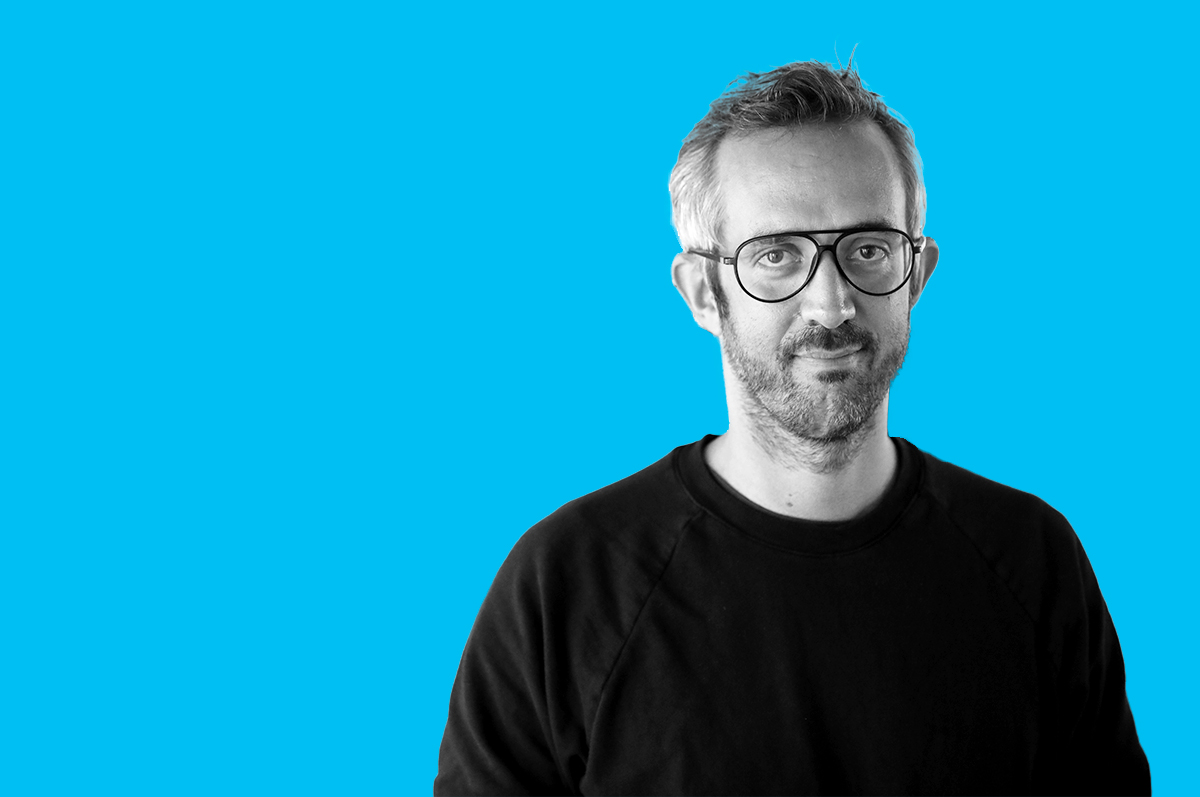 ---
👋🏻 If you're enjoying The French Tech Journal, support the project by forwarding it to friends and sharing it on your social networks. You can also comment on this post. And if you have ideas for stories, tips, or just want to harass me, send me an email: chris@frenchtechjournal.com. 👋🏻‌‌‌
Comments