The French Tech Journal provides analysis of France's digital ecosystem as well as in-depth interviews with French entrepreneurs and VCs. If you like what you read, please forward the newsletter to friends or share it with your social networks.
If you'd like to support independent and original reporting on the French Tech ecosystem, please consider a paid subscription. Send tips, comments, questions, and your ideas to our global headquarters: chris@frenchtechjournal.com.
🔥 🔥 You can book an appointment with me at Superpeer to ask your questions about journalism. I'll explain my workflow based on 25 years of writing about tech in Silicon Valley and Europe to help you better understand the perspective and challenges of journalists as you think about how to pitch. Subscribers to this free email can get a code for a 20% discount. Paid subscribers get a 50% discount. 🔥 🔥
---
In the summer of 2016, I was invited to participate in a New York conference designed to build bridges between French and U.S. startup ecosystems. As part of the event, I served as moderator at a breakfast where then Digital Minister Axelle Lemaire was pitching New York-based VCs on why they should be investing in France. The days of the French begging to be taken seriously by American investors seem like a long time ago.
At the end of the breakfast, a French VC named Paul Strachman, who was based in New York, approached me wanting to talk about an idea he had for a conference that would highlight France's prowess in Artificial Intelligence. He felt France wasn't getting its due and wanted to bring together the AI ecosystem to make a statement and generate more momentum around this critical market. He wanted to know: Would I be willing to participate? Of course, I said, and that is how I came to be the moderator for several panels at the first France Is AI conference in September 2016.
The event was modest in size but exciting. Among my panels was one on health and AI, then an emerging topic. My three guests: Franck Le Ouay, Co-founder & CEO of Honestica; Jérôme Kalifa, CTO of Rythm; and Yann Fleureau, CEO of Cardiologs.
Speaking to Le Ouay in 2016 about his company that was just on the cusp of launching, he was extremely enthusiastic about AI's potential to impact health care.
"Medicine is about genomics and big data," he said. "It's a huge amount of data. Before, we didn't know what to do with it. If you apply AI, we're going to discover so many things. Big data, machine learning. The explosion of data we're going to collect on people going to completely change what is possible."
As it turns out, Strachman chose that panel well.
This week, Honestica – now called Lifen – raised a €50 million round of financing led by Creadev and Lauxera Capital Partners. The round also included money from previous investors Partech and Serena. Lifen makes a digital platform that effectively allows health care providers to seamlessly connect other innovative third-party solutions into their system. The company has now raised a total of €77 million.
Last week, Cardiologs was acquired for an undisclosed sum by Phillips. Cardiologs uses AI for cardiac monitoring at a significant cost reduction compared to EKGs.

"Offering superb clinical insights, as well as automated clinical reporting, Cardiologs' medical-grade AI technology and data scientists will be a strong addition to our growing portfolio of cardiac solutions for hospital and ambulatory settings," said Roy Jakobs, Chief Business Leader Connected Care at Royal Philips, in a statement.
As for Rythm, the company is now called Dreem and makes a headband that improves sleep by monitoring brainwaves. The company has raised more than $41 million in venture capital, including $35 million in 2018. While Dreem is still in a research mode, it continues to make strides towards developing its product, including nabbing a rather high-profile recent mission.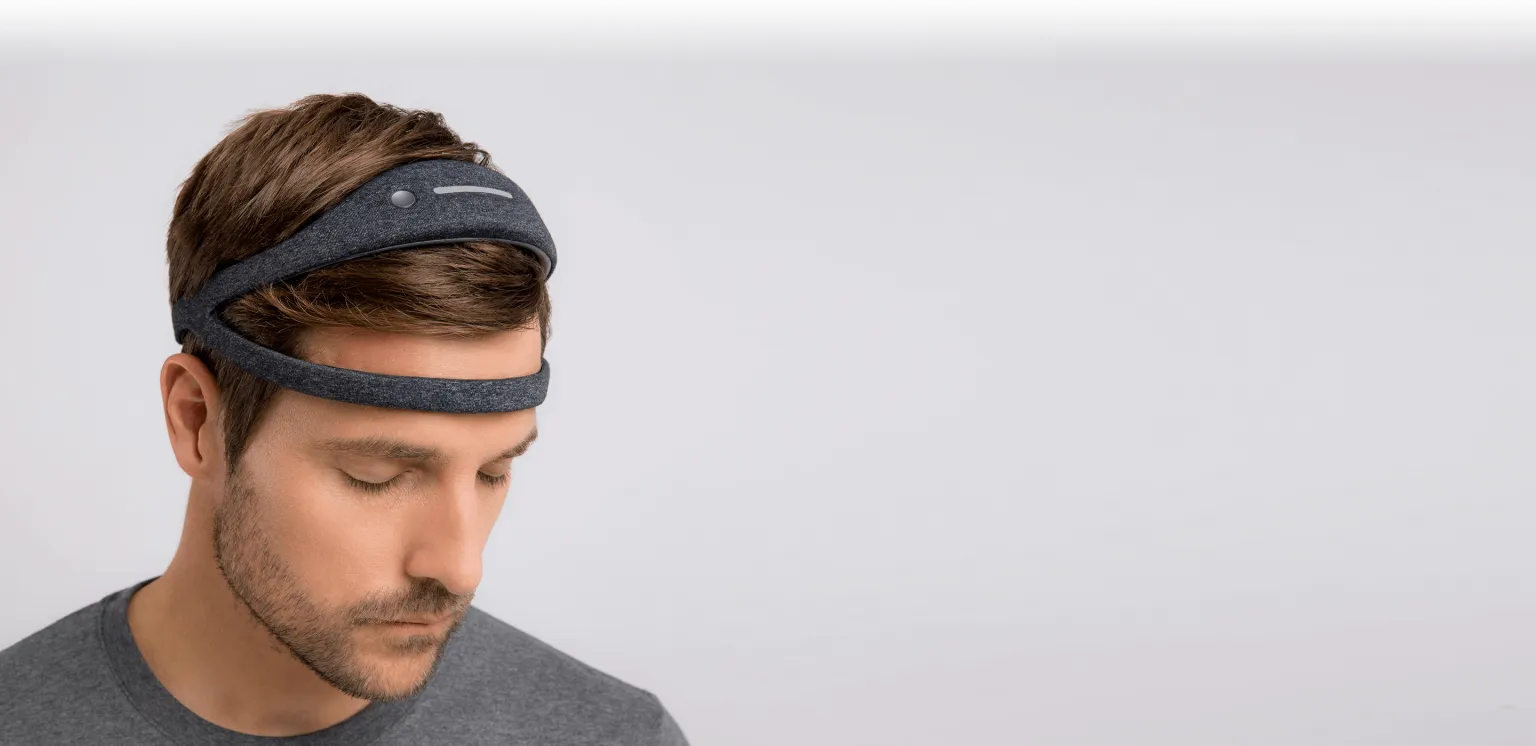 France Is AI Health
France Digitale's most recent mapping of the AI ecosystem found 502 startups specializing in artificial intelligence that has raised €1.5 billion in 2021 compared to €708 million for all of 2020. That's an increase of 11% from last year, and health is a big reason. Of those 502 AI health startups, 76 are in the Health Tech/MedTech category.
One of those 76 is Owkin, a company that has developed an AI-driven platform to foster collaborative cancer research. The company was founded in 2016 by 2 Frenchies: "Thomas Clozel, MD, a clinical research doctor and former assistant professor in clinical hematology, and Gilles Wainrib, Ph.D., an academic pioneer in the field of Artificial Intelligence in biology," according to its website. Started in Paris, the company is now based in New York.
Just as I was writing this newsletter and about to push send, Maddyness reported that Owkin had raised $180 million in a round led by French pharmaceutical giant Sanofi that pushed the company's valuation into unicorn territory. Sanofi is also creating a $90 million research program with Owkin.
"Owkin's mission is to improve patients' lives by using our platform to discover the right treatment for every patient," Clozel said in a statement. "We believe that the future of precision medicine lies in technologies that can unlock insights from the vast amount of patient data in hospitals and research centers in a privacy-preserving way."
This sudden frenzy of news that has been years in the making. Lifen's Le Ouay told me this week that these new technologies are not only chasing a massive market, but they will also play an essential role in simply helping current health care systems keep up with demand. With aging populations, and more chronic and long-term diseases being identified and treated, costs are set to explode unless health care providers adopt innovative ways to manage these surging caseloads.
"The population is aging in more Western countries," he said. "So this creates a huge increase in the demand for care while the offer is stagnating at best. So only digital can really make difference. I don't see how different countries are going to keep increasing the quality of care without digital solutions."
The journeys of both Lifen and Cardiologs demonstrate the need for patience and a long-term view when building deep tech companies, particularly in AI Health.
Lifen
Officially founded in 2015, Lifen aims to simplify the sharing of medical data and now works with 600 partners in France. Across its platform, Lifen sends 2 million medical documents to 240,000 doctors every month.
The company started off as a rather modest concept focused on medical document sharing. But Le Ouay said that as the team began exploring the deeper problems facing the medical system, they saw just how difficult it was to implement new solutions into existing systems. Over time, Lifen shifted its mission to enable technical integration and deployment of digital solutions. The hope is to get the health industry to adapt new solutions more rapidly and unlock the benefits of innovation.
"When we started, it seemed so strange because this industry, healthcare, is the biggest industry of all," he said. "It's probably the most important one. It's four times bigger than finance. Yet it seemed like nothing was happening in digital health."
Implementing those new solutions is complex because each health care system may have unique infrastructure and policies. When an entrepreneur develops a new service or tool, distributing it can be painstaking. That keeps the pace of change slow. Lifen creates an API in the cloud for the health care providers' data when streamlining the process of adding new tools and services.
"We want to make sure that we can make this industry wide-open for innovation," Le Ouay said.
AI still plays a key role by automating the process of structuring and organizing the data. The latest money will allow Lifen to expand into Germany and the U.K. With 160 employees, the company intends to hire another 200 over the next year.
"I mean, this is funny how the same problem has the same effects everywhere," he said. "It's the same in terms of how easy or difficult it is to distribute innovation."
Breaking down the barriers to innovation is going to be even more essential because the number of new apps and treatments for each pathology is rising quickly. Particularly post-COVID, AI and digital health have become even hotter topics with VCs expanding investments. It's a wildly different fundraising world than the one Le Ouay faced five years ago.
"It's night and day," he said. "I don't see how it could be otherwise."
Cardiologs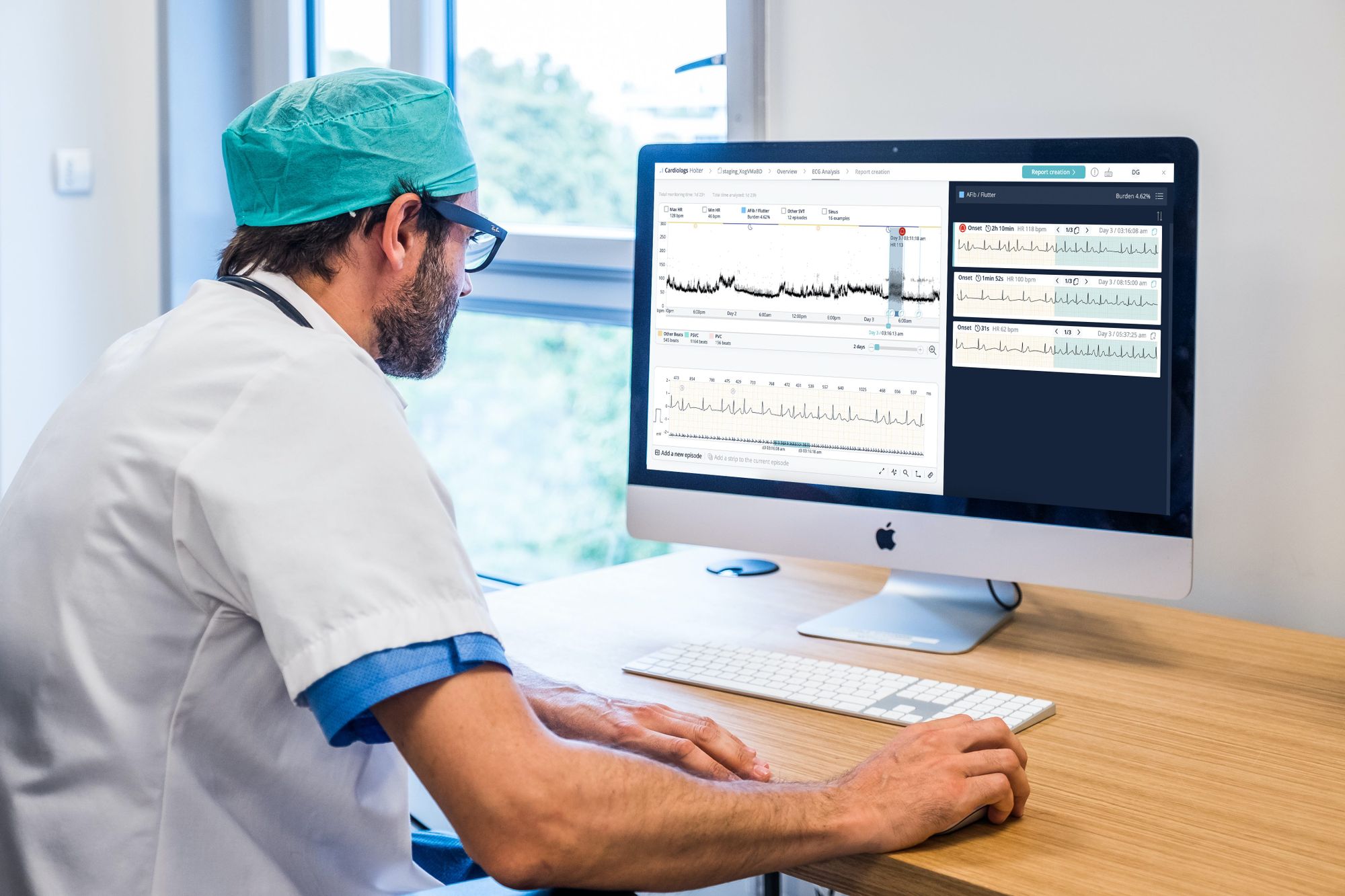 When I meet Fleureau, Cardiologs was still more of a project than a company. It was later in 2016 and early 2017 that the founders transitioned from research to prove the technology to really having a product and launching commercially.
But even then there was a lot of refining and research still happening. The aim of that work was to win regulatory approval for its AI-driven solution. And at the time, very few regulatory agencies around the world had given their blessing to such novel approaches.
While Lifen has until now focused on France, Cardiologs targeted the U.S. market from the start and that country's Food and Drug Administration (FDA). Cardiologs received FDA approval in June 2017 and from there began working with hospitals to integrate its tools into their diagnostic workflow. That proved slow going at first, and it took time to really ramp up sales and marketing. At the same time, hospitals are being besieged by startups claiming to have wondrous new solutions.
It takes time to cut through that noise and establish credibility, said Fleureau, who described this period as putting in place building blocks. In January 2020, the company raised $15 million in a round that included Alven, ISAI, Partech, Bpifrance, Eurazeo, and Kurma Diagnostics.
It was about then, Fleureau said, that revenues began to skyrocket.
This was not necessarily because of Covid, as with other digital sectors, but rather all those years of laying the foundation finally bearing fruit. Revenues over the next year multiplied by a factor of 10. Cardiologs is now diagnosing 1 million patients per year, 90% of those in the U.S. That accounts for about 20% of all U.S. patients who are tested for heart arrhythmia.
Naturally, Cardiologs turned its attention to raising its Series B.
"At this point, it was no longer a matter of surviving," Fleureau said. "It was a matter of accelerating.
VCs courted the company, and Cardiologs had selected a final group of investors, an amount, and valuation. The company had rolled out a new app to capture diagnostic data from smartwatches, including the AppleWatch, which made its prospects seem even brighter. But just as the finishing touches were being put on the deal, Phillips entered the picture with a tempting offer (whose terms have not been disclosed).
The existing VCs who had backed the company, the founders, and the independent directors unanimously agreed that the Phillips offer was solid and serious, and the companies entered negotiations that took about 3 months to conclude. While the money was right, just as important was Phillips' vision: The company had already been investing big in remote patient monitoring and diagnostics. That aligned nicely with Cardiolog's mission, and could potentially help the company expand beyond its U.S. base.
Cardiolog's 70 employees, mostly software engineers and data scientists with expertise in AI and deep learning algorithms, will join Philips' Paris R&D lab.
One of the longer-term projects for Cardiologs is evolving toward diagnosing a far larger universe of patients. Currently, any patient being diagnosed via Cardiologs has displayed some kind of symptoms. But what about asymptomatic patients? The opportunity for a more proactive approach is possible technically but complicated from a policy standpoint. The company is working with researchers to identify the factors that would make sense for testing high-risk asymptomatic patients.
The good news is that the more patients diagnosed, the stronger the algorithm gets and the lower the cost per patient. Fleureau echoed what Le Ouay said: These breakthrough technologies are going to play an essential role in the short-term in keeping care affordable for an aging population and growing chronic maladies. In the long term, there is the potential to transform medicine to make it more personal and preventative. Cardiologs, Lifen, and Dreem are each playing different roles in that bigger picture.
"It's really three stories that are trying to take off in their own way, in different markets and different positioning," he said. "But the overall category of AI health is getting to be mature. It's interesting to acknowledge that across all types of business this will help the health care system."
---
Audio And Video Goodness!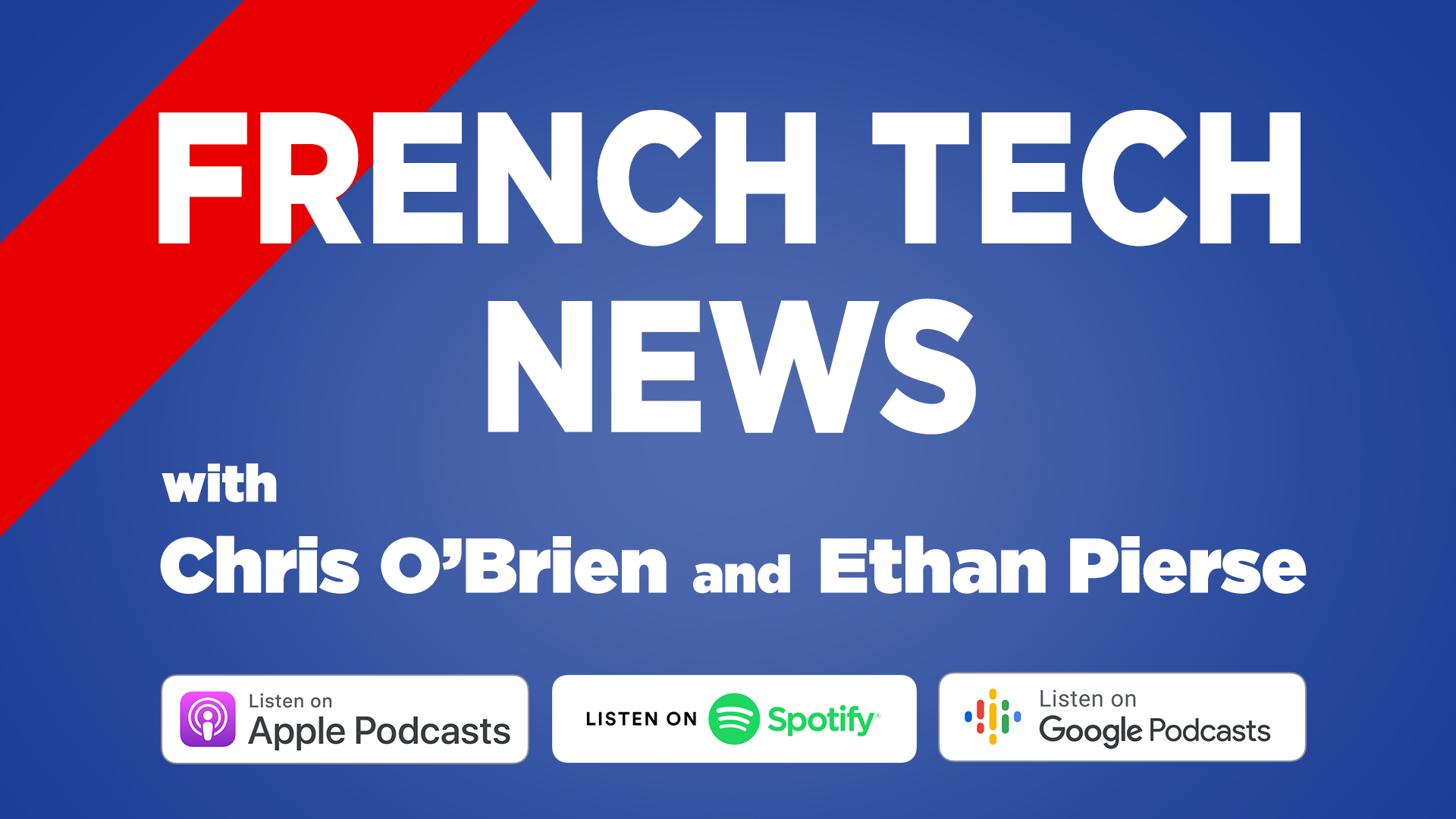 🎙️ Subscribe to the French Tech News podcast, a weekly discussion with France's entrepreneurs, innovators, and venture capitalists co-hosted by me and Ethan Pierse.🎙️
🎬 And be sure to check out our brand spanking new YouTube Channel while it still has that new car smell. 📽
---
👋🏻 If you're enjoying The French Tech Journal, support the project by forwarding it to friends and sharing it on your social networks. You can also comment on this post. And if you have ideas for stories, tips, or just want to harass me, send me an email: chris@frenchtechjournal.com. 👋🏻‌‌‌
Comments