The French Tech Journal provides analysis of France's digital ecosystem as well as in-depth interviews with French entrepreneurs and VCs. If you like what you read, please forward the newsletter to friends or share it with your social networks.
If you'd like to support independent and original reporting on the French Tech ecosystem, please consider a paid subscription. Send tips, comments, questions, and your ideas to our global headquarters: chris@frenchtechjournal.com.
🔥 🔥 You can book an appointment with me at Superpeer to ask your questions about journalism. I'll explain my workflow based on 25 years of writing about tech in Silicon Valley and Europe to help you better understand the perspective and challenges of journalists as you think about how to pitch. Subscribers to this free email can get a code for a 20% discount. Paid subscribers get a 50% discount. 🔥 🔥
---
Back in 2016, I was invited to host a rather modest conference designed to highlight France's strength in artificial intelligence. While the country had historically been strong in areas like mathematics and had produced some major AI talent, it hadn't gained much recognition as an AI hotspot.
Following that conference, I wrote a report for VentureBeat that summarized what I had learned during that event:
In fact, the country also happens to have one of the world's largest machine learning and artificial intelligence communities, something that is obscured by the fact that many of the best and brightest are hired away by the world's largest tech firms. But within France, there are now at least 180 AI startups, according to data compiled by the Paris-based venture capital firm ISAI. And these companies are hoping that there will be enough breakout stars among them to cement the country's reputation as a global AI hub.
"France is one of most vibrant ecosystems when it comes to artificial intelligence," said Paul Strachman, the U.S.-based venture partner for ISAI. "But it's not really known outside of France. And sometimes it's not really known inside France."
Strachman had organized that first conference, which is now run by France Digitale. Clearly, the message resonated. In 2018, the French government unveiled its "AI For Humanity" program which included "big increases in government spending on AI research, funds for backing AI startups, and programs to study the technology's social impact. It also calls for vocational training to get more people into AI-related fields, as well as expanding university education programs to triple the number of graduates in AI fields by 2020."
Just before the 4th edition of the France Is AI conference, I wrote:
A new report released today identified 432 AI-related startups in France, up from 312 last year and 180 back in 2016.
Today marks the latest edition of France Is AI, and France Digitale has updated its ecosystem mapping. According to the latest data, the association identified 502 French startups specializing in artificial intelligence, an increase of 11% from last year. The companies span such industries as health, finance, agriculture, energy, and robotics.
These startups are young with 73% created in the past 6 years. They raised  €1.5 billion in 2021 compared to €708 million in all of 2020. Some of the more notable AI-related funding rounds this year include ContentSquare ( €500 million), Shift Technology (€220 million), and more recently Dental Monitoring ( €150 million).
French AI startups employ 13,459 (compared to 10,008 in 2020) and are responsible for 70,000 indirect jobs, according to France Digitale.
"The rise of AI in France is far from being limited to a few sectors of the economy," said Maya Noël, Managing Director of France Digitale, in a statement. "The figures clearly confirm a general movement. We must now ensure that these startups can recruit talent to continue their hypergrowth."
France Digitale: Mapping AI by Chris O'Brien on Scribd
While French AI startups operate in a variety of categories, the France Digitale report highlighted three where the ecosystem is particularly strong:
Language
French AI startups are making big noise in Natural Language Processing (NLP) or Automatic Language Processing (ALP), and subcategories such as Natural Language Understanding (NLU) and Natural Language Generation (NLG). The AI map includes 118 startups specializing in language analysis.
The more notable names include Golem.ai, which simplifies the analysis of complex documents containing unstructured data (such as calls for tenders, medical expert reports, or assessments financial). Golem raised  €5 million in March 2021. In the chatbot market, Dydu raised €6.3 million in March as its business solution is riding the broader wave of conversation AI adoption by enterprises.
Green
As part of the broader Tech For Good theme embraced in France, the report notes that there is a growing number of AI startups working on environmental-related projects. These include Deepki, which is trying to cut energy use in the real estate sector; Greenly, which automates the detection of emission factors within a company and proposes optimization strategies; and Kayrros, which uses satellite data to measure the energy consumption of industrial sites.
Cybersecurity
With the number of cyber-attacks soaring, AI for security has become a hot topic. In this sector, Preligens allows monitoring of strategic sites in conflict zones; DataDome, which raised €30 million in June, allows companies to protect against cyberattacks from malicious bots and helps guard against Denial of Service (DDoS) attacks; and Sekoia, which raised €10 million in 2020, has a platform that anticipates and detects cyber threats.
Top 10
Finally, France Digitale put together a list of the 10 "most cited and admired" startups by other AI entrepreneurs:
1. Dataiku: Currently based in the United States but with its main technical center in Paris, its French founders helped spark the broader AI startup ecosystem in France. It's now valued at $4.6 billion.
2. Cardiologs: The e-health startup uses AI to diagnose and detect arrhythmia episodes.
3. Shift Technology: Helps insurers to optimize internal processes and their customer journeys.
4. Meero: Founded in 2014, Meero has developed a marketplace specializing in photography.
5. Hugging Face: Also based in the U.S., Hugging Face has developed a digital solution based on inference and model training services.
6. Preligens: Has developed an AI-based solution to use geo-satellite images to track the evolution of strategic sites.
7. Deepomatic: SaaS platform that enables customers to design and deploy their own image recognition solution.
8. Doctrine: Helps to structure and to organize legal information in order to make it more accessible to professionals.
9. Gleamer: Has developed a solution that semi-automates radiology diagnostics.
10. Algolia: Born in France but now based in the U.S., Algolia's platform enables search for business customers via a SaaS model.
---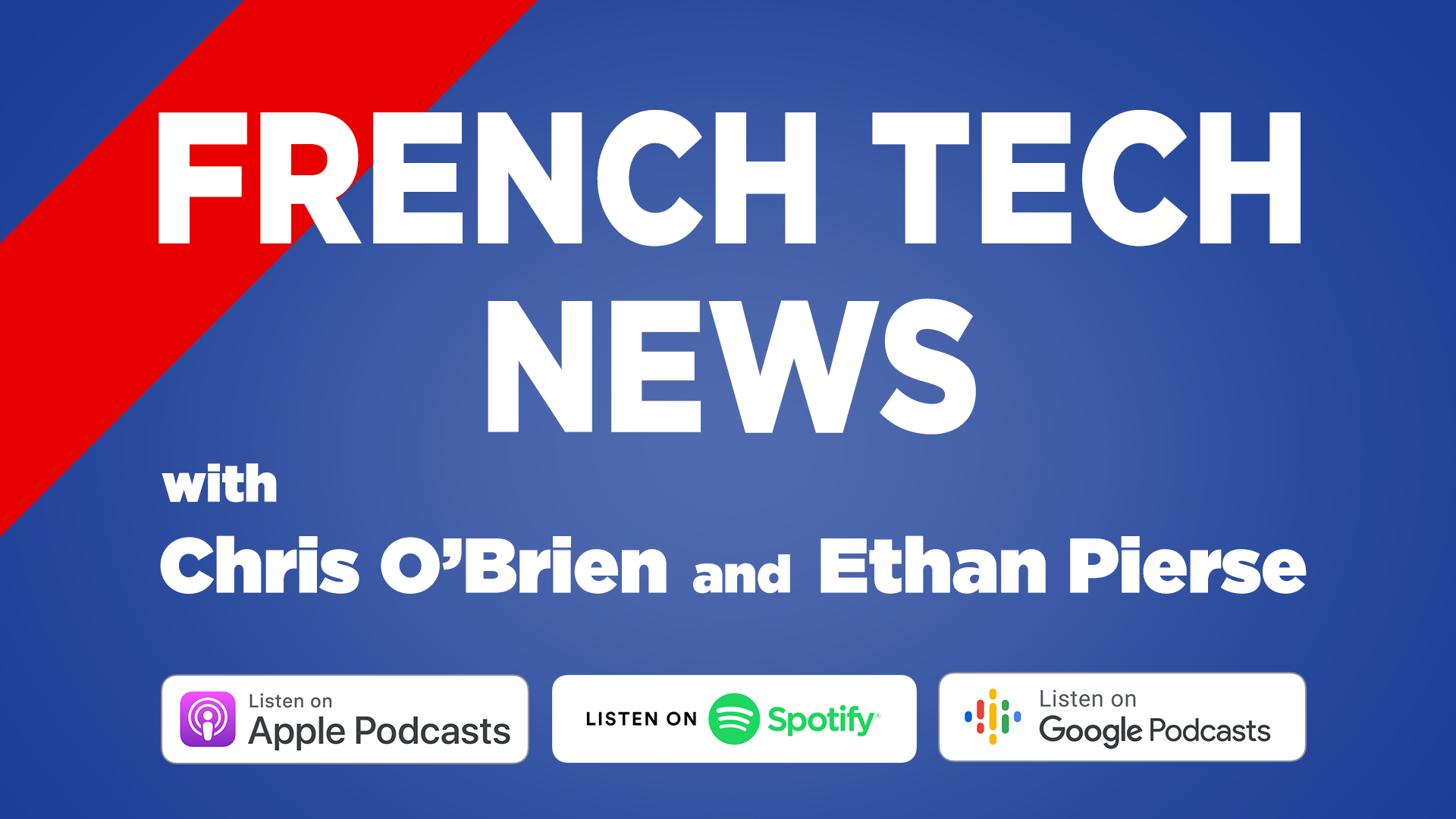 🎙️ Subscribe to the French Tech News podcast, a weekly discussion with France's entrepreneurs, innovators, and venture capitalists co-hosted by me and Ethan Pierse.🎙️
🎬 And be sure to check out our brand spanking new YouTube Channel while it still has that new car smell. 📽
---
👋🏻 If you're enjoying The French Tech Journal, support the project by forwarding it to friends and sharing it on your social networks. You can also comment on this post. And if you have ideas for stories, tips, or just want to harass me, send me an email: chris@frenchtechjournal.com. 👋🏻‌‌‌
Comments