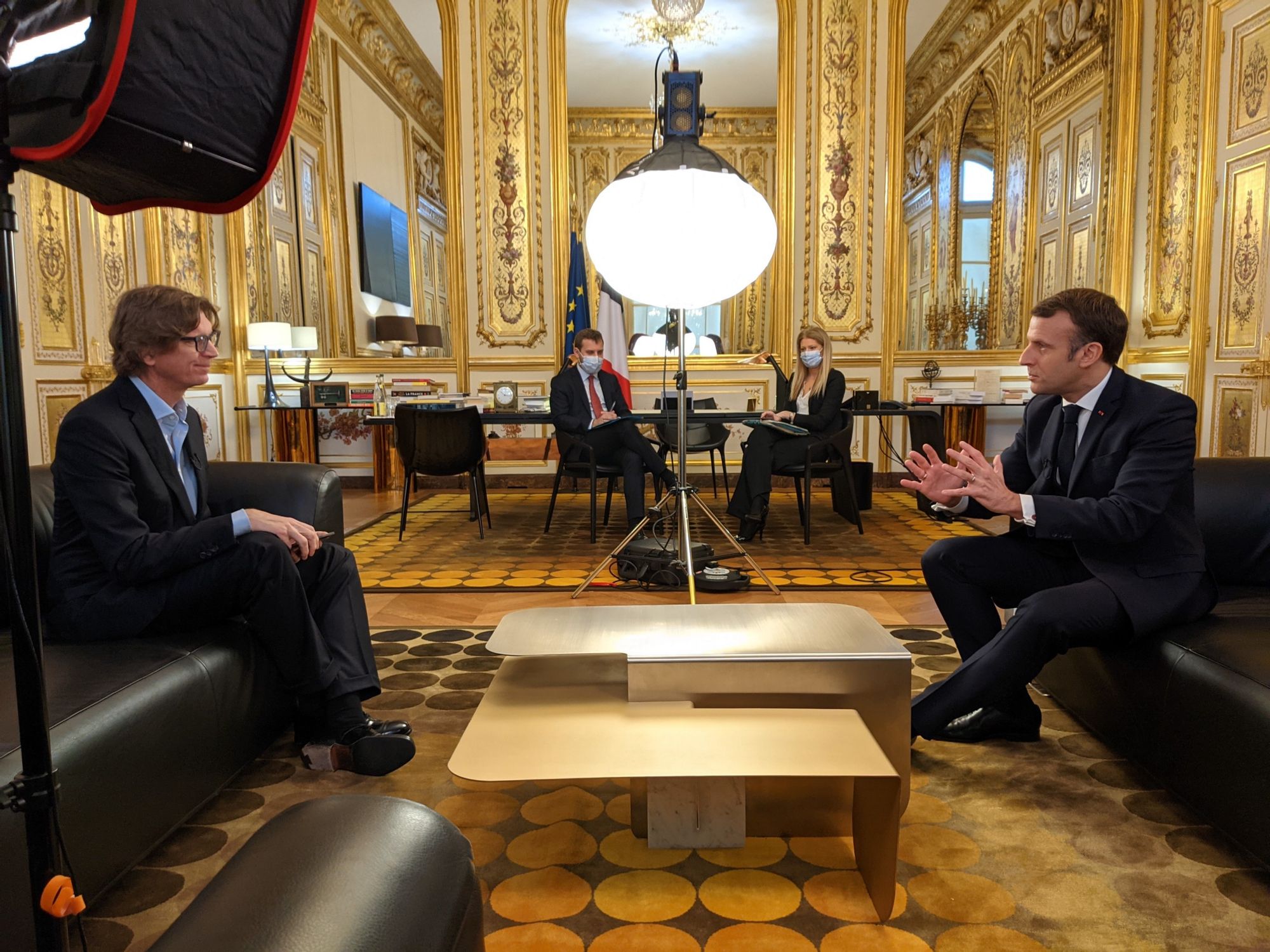 In a wide-ranging interview, French President Emmanuel Macron highlighted the progress made by the French Tech ecosystem in recent years while continuing to make the case that Europe needs to boost its startups to achieve greater digital sovereignty.
Macron spoke on Tuesday with Atomico venture partner Niklas Zennström as part of a 3-hour event that highlighted findings from the annual State of European Tech report. The study included data that showed French startups on pace to set a new venture capital record for 2020, despite the pandemic.
For Macron, entrepreneurship remains a fundamental part of his strategy to transform the country.
"I think our people, especially young people, are such strong believers in tech," Macron said. "We are reshaping everything in our day-to-day lives thanks to tech. As president, or as a government, it's very important for us to follow and understand these trends in order to accelerate and be sure we are leaders. Otherwise, you are just a consumer of the tech of somebody else."
During the 25-minute interview, Macron displayed both his optimism as well as his wariness about the potential negative impacts of disruptive technologies.
For instance, Macron said that he believed technology has a key role to play in terms of solving such issues as the climate crisis and social inequality. He also praised entrepreneurs and tech firms for rising to the challenge of COVID by helping people reinvent the way they shop and connect.
"I do believe it's important to follow tech and to try to be part of it in order to make tech a solution for a better world," he said. "And not just a solution for some people to earn more money, which is fine for me. It is part of the game. But to be sure that it is the best possible contribution for climate change in order to address CO2 emissions, and to deal with inequalities in order for society to have a more inclusive society."
Macron was a big French Tech supporter during his stint as France's economy minister. And since his election in 2017, he has continued to push reforms such as eliminating the nation's wealth tax, streamlining the bureaucracy around starting companies, and launching new financial initiatives such as a €5 billion scale-up fund last year.
More recently, Macron inaugurated a new effort dubbed PariSanté Campus that will transform a former hospital into a multi-disciplinary research and development center targeting the future of medicine. By bringing together scientists, medical institutions, health companies, and entrepreneurs, the goal is to create a global leader that leverages emerging technologies like artificial intelligence and personalized medicine.
"Healthcare is certainly one of the industries and sectors being transformed by technology," Macron said. "And it's going to help us to have healthier lives because you will have new medical devices, software, artificial intelligence, and classical healthcare innovation."
Part of Macron's vision continues to be the need for greater French and European sovereignty. While there has been some progress, he said it is critical that Europe is not dependent on Chinese and U.S. technologies, otherwise its political and social destinies will be decided elsewhere.
"We use a lot of U.S. innovation and U.S. solutions," Macron said. "But there are more and more European solutions. What we have to do is in each sector, in each innovation, build the European solution and European sovereignty."
Macron also highlighted the need for greater inclusion. France has created new programs to encourage more entrepreneurship among its marginalized populations, in part by reducing class sizes in targeted regions, while making it easier for people to get training and start companies. During his time in office, many of Macron's economic efforts have generated controversy, including the gilets jaunes protests that forced him to make some economic concessions last year. But Macron still seems to hold firm to his world view that creating opportunity is the best way to address many of the nation's social and economic ills.
"This is, for me, the best way to maximize these opportunities for these young people," he said. "This is why I have to keep on having a lot of people creating startups."
He also sees these reforms being catalyzed by efforts to attract international talent. In this sense, he believes the arrival of startup employees and founders from a diverse range of countries will help shake up the French mindset and introduce new ideas. Though that certainly remains a challenge in this tradition-bound country.
To promote the nation to foreigners, the French government is now emphasizing its social programs as well as its entrepreneurial ones. Macron mentioned the nation's health care system, its education system, and universities which are typically free. Combine this with a robust startup ecosystem, and he argues that coming to France is more attractive than moving to Silicon Valley.
"It's much better, I have to say, than going to California," Macron said. "Because education for your people will never cost thousands of dollars a year, and nobody will ask you to pay first when you have a disease."
See the full interview here:
---
In other news…
Sitting just outside Toulouse is IoT Valley, the campus for connected object startups created by French unicorn Sigfox several years ago. Sigfox has had its own challenges in recent years, as the connected object economy never quite materialized as hoped. As such, Sigfox has been repositioning itself to focus on the data side of such connectivity. Now that shift is being reflected at IoT Valley.
This week, IoT Valley announced the hiring of Sylvie Vergez to be the new director. But along with a new leader, it announced a new direction. Going forward, it will focus on "creating value around industrial data." A press release explained that IoT Valley's "ambition is to become THE platform that identifies and grows the economic levers generated by the collection of data in order to respond to industrial workplace challenges."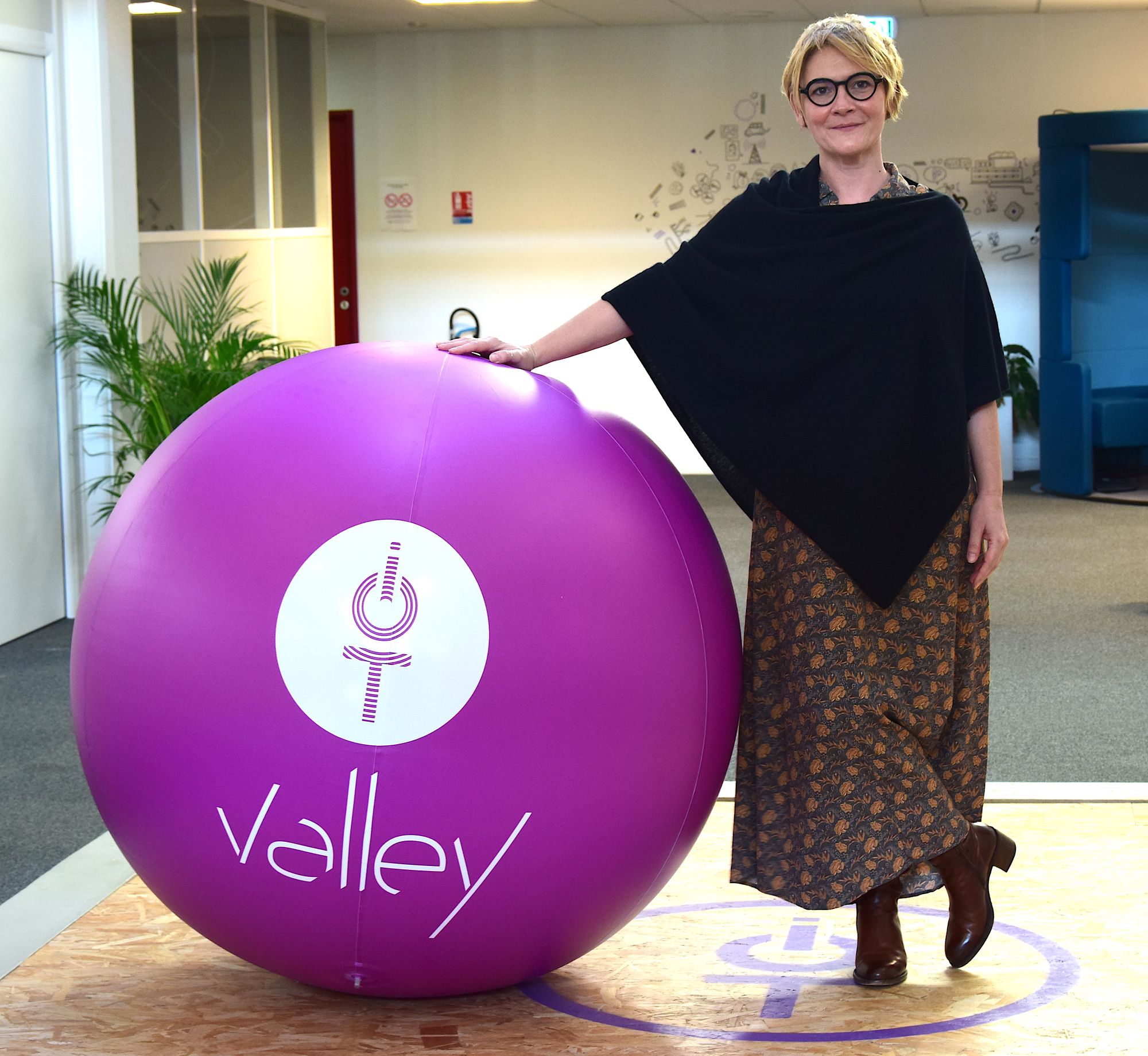 The bigger picture: For several years, France promoted its prowess in hardware development and connected objects, hoping it could seize global leadership in this market. From hardware-themed accelerators to huge batches of French hardware companies sent to CES each year, this seemed like a promising opportunity.
Alas, the Internet of Things never became the economic force many believed it would be. Perhaps that could still happen with 5G and edge computing. But for now, it's forcing a lot of pivots and rethinking. And it's a good example of how even well-intentioned economic policies and industrial planning at the national level don't necessarily guarantee success.
---
The French Tech Journal is focused on helping the world discover and understand France's dynamic innovation ecosystems, from startups to large corporations undergoing digital transformation. We're just getting started. So if you're interested, please consider a Founder Subscription to support the development of this project.
Comments