The French Tech Journal provides analysis of France's digital ecosystem as well as in-depth interviews with French entrepreneurs and VCs. If you like what you read, please forward the newsletter to friends or share it with your social networks.
If you'd like to support independent and original reporting on the French Tech ecosystem, please consider a paid subscription. Send tips, comments, questions, and your ideas to our global headquarters: chris@frenchtechjournal.com.
---
Techstars has become a global entrepreneurial force thanks to its accelerator programs and venture capital funds that have created a powerful network of startups, investors, corporations, and cities. Since its founding in 2006, Techstars has backed 2,300 companies with a total market value of $185 billion.
But Techstars is also at a crossroads. The organization is increasingly focused on impact startups, redefining what that means, and how it's measured. To lead Techstars in this new chapter, French entrepreneur and author Maëlle Gavet was named CEO of the New York-based Techstars earlier this year.
I had a chance to interview Gavet recently as part of the FrenchFounders conference. We discussed her new role as well as the larger issues facing the tech industry that she discusses in her recent book, "Trampled By Unicorns: Big Tech's Empathy Problem And How To Fix It."
When we spoke, she had just celebrated her 100th day at Techstars where her agenda remains ambitious.
"I joined as CEO with the idea that we were going to scale this business to completely new levels and help even more entrepreneurs succeed around the world in even more locations and with even more diversity," she said. "Because I think that everybody will agree that right now venture capital is doing a so-so job supporting a lot of founders. We have a portion of the population globally that simply doesn't have access to capital and doesn't have access to a network of people to help them."
Techstars' approach so far to making entrepreneurship more accessible has been to build a global network of accelerators, primarily in the U.S, Europe, and Asia. They run about 40 programs a year where they welcome entrepreneurs into a boot camp for a few months to help them refine their plans and learn to develop their startup skills. From there, Techstars invests to give them a boost.
Gavet describes herself as an "entrepreneur at heart" who started her first business when she was 16. After 2 more startups, she began working for other companies as a kind of "mercenary for hire." But even at companies like Priceline, she saw her work with the Open Table unit as a way to help small business owners and entrepreneurs in the restaurant business.
"Entrepreneurship is deeply rooted in me," she said. "And being able to do that at scale and with a very clear agenda, especially diversity and inclusion, was something that personally was very important for me."
Techstars works across multiple industries from FinTech to hardware. That has helped it collect quite a bit of data on what is happening in the tech world. Gavet says it's possible that Techstars has one of the largest databases on startups in the world. This data helps point it toward trends in early-stage startups.
One of the recent emerging trends was around sustainability.
Rethinking Impact
Words like "impact" and "sustainability" can easily become buzzwords that suggest a trend that everyone is chasing just because it seems hot. Techstars wanted to go beyond the flash and develop a more concrete approach while still setting big goals.
"Let's dream big, let's be crazy," Gavet said. "And so we started developing specific accelerators focused on sustainability. We very recently had a general summit around sustainability and climate change where we brought together a lot of our portfolio companies as well as governments and corporate partners who are interested in that topic. We had a few thousand people coming in and participating in something that was very collaborative to come up with new solutions."
That strategy includes breaking down impact into manageable and measurable units through the use of KPIs.
"A key piece of that is we indoctrinate them at the church of KPIs and we tell them this is the way you can run your business," Gavet said. "You can't manage what you can't measure, and what you measure impacts what you're going to deliver. And so we started working on helping them include impact KPIs into the way they think about their business and the way they manage."
For a lot of entrepreneurs, the notion of building an "impact" startup can seem daunting. Do they need to solve the world's pollution problem or stop climate change or cure cancer? Techstars uses the KPI framework to demonstrate that anyone can make an impact, making this path more accessible.
"You can absolutely change the world from your bedroom in Kansas City," Gavet said. "Entrepreneurs can impact the world no matter where they are. Part of what we do is helping impact entrepreneurs connect with the rest of the world."
Gavet said there are two ways to think about impact. The first is more straightforward, such as a business that aims to reduce CO2 emissions or the future of education. These create direct data to measure the direct impact.  
"But what we're trying to push is the fact that everybody should actually think about their environmental and social impact," Gavet said. "You don't have to solve climate change to actually think about your impact on the world and to have impact KPIs."
In this respect, every business can think about its impact, whether it's direct or impact. Techstars advocates using KPIs to measure social and environmental impact as well as financial indicators. In that sense, any company can develop a KPI around its energy purchases and consumption, for instance, or diversity.  The goal here is to get entrepreneurs thinking about how their day-to-day operational decisions affect their communities.
"You have hundreds of ways to be a socially responsible business," Gavet said. "And by the way, you should do it because you're a good person and you want to do good for the world. But you also should do it because research demonstrates that you are building a better sustainable business and a business that provides a better return on investment for your investors. Techstars being an investment business, we do want to do good. But we also want to be a sound business for our LPs. And so what we see over and over again is the ability to combine the two, do good but also generate money, is hard but it's also fundamental."
Big Tech
Beyond Techstars, we also chatted about Gavet's book. As much as she loves tech and startups, Gavet said she had become increasingly uncomfortable that tech leaders "tended to quite systematically, consciously or unconsciously, take the human out of the equation."
"A lot of what we were trying to do is to automate things to put the human out of the equation because humans are fundamentally unpredictable," she continued. "They're like a big variable that we keep having a problem to deal with. And so over time, it was becoming more and more obvious that the industry was lacking empathy."
She developed a view – unpopular at the time – that the industry needed greater regulation.  
"I remember the very first article I wrote for Wired at the time, I got phone calls from my peers at many, many tech companies being like, 'Are you crazy? Like, why are you asking for the world to regulate us?'" she said.
For her, it just seemed obvious. Here was an industry where no one was talking about whether it was building the right things while doing live experiments every day on billions of people with their data.
Eventually, this led to the book so she could give a more nuanced explanation of her analysis and proposed solutions. While she doesn't believe in onerous regulatory regimes, she wants to see more equilibrium between government regulation and these powerful companies. While they might not see it yet, such a dynamic would be better for the tech companies as well.  
"Maybe it's because I'm French, but I believe that the best societies are the ones where there's a good balance between entrepreneurial freedom and pretty strong governments to figure out the guideline that these companies should be operating in," Gavet said. "We have elected democratically these governments to actually implement a certain way of life. It's not going to be easy, but I think we don't have a choice anymore."
---
Audio Goodness!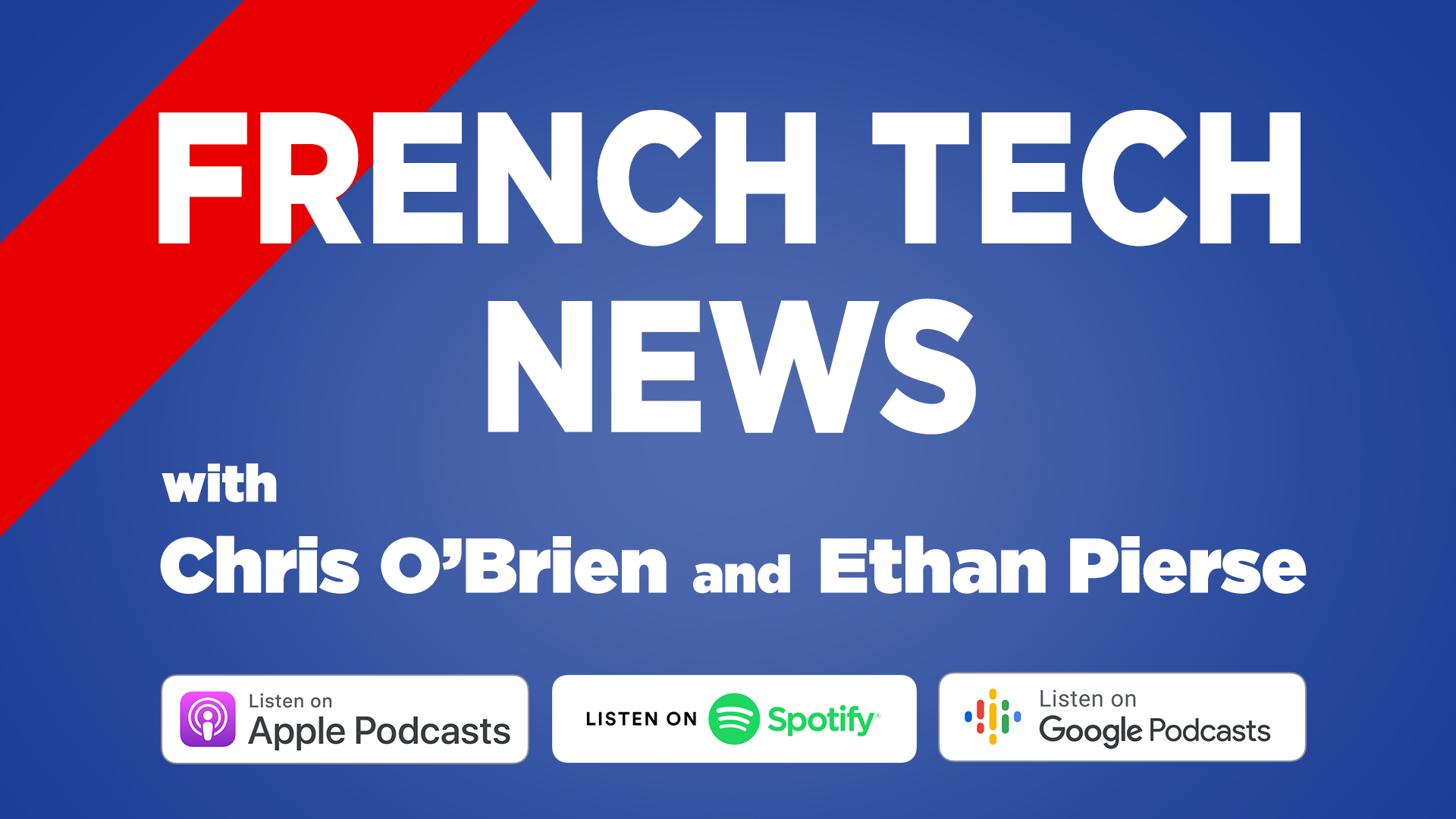 Join me and co-host Ethan Pierse each Thursday night at 7 p.m. CET for our French Tech News Clubhouse session where we'll look back at the week in French Tech.
🎙️ Also: Please subscribe to the French Tech News podcast, a weekly discussion with France's entrepreneurs, innovators, and venture capitalists.
---
In Other News...
Elaia has announced its 4th early-stage digital tech fund with €120 million. The venture firm is still aiming for €150 million by the summer and €200 million by the end of the year.
The 20-year-old venture firm now has backed 3 unicorns (Criteo, Mirakl
and Shift Technology), has 100 portfolio companies, and has €600 million under management. The goal with DV4 is to back another 25 companies in B2B and deep tech, including Cloud Infrastructure, RetailTech, Digital Transformation, Digital Life Sciences, and FinTech. The firm has already made the first 3 investments from the new fund and will announce them soon.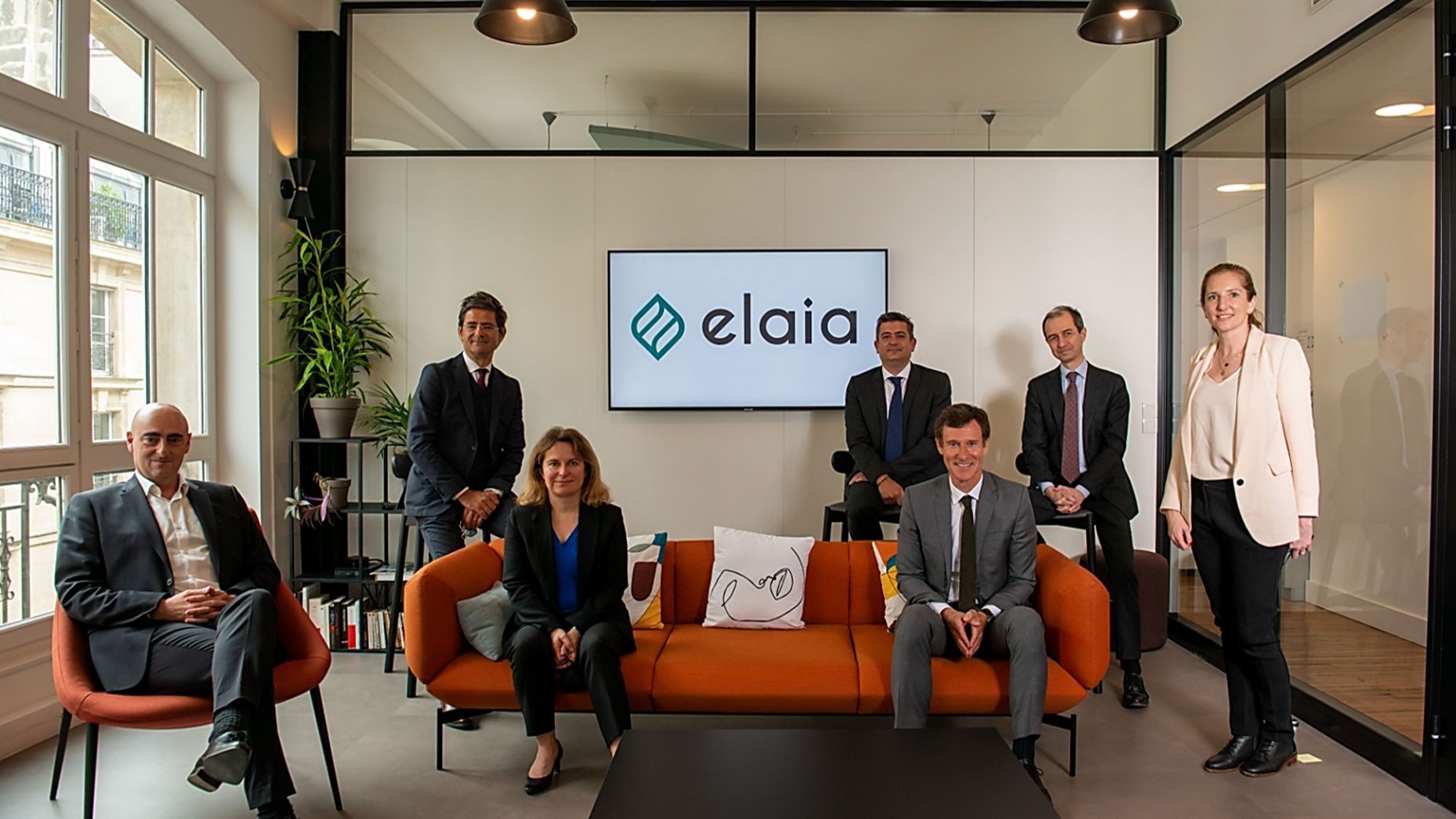 The takeaway: The latest fund is being backed by Bpifrance and the European Investment Fund. It's also the second fund Elaia has announced this year following the €55 million Elaia Alpha II Fund, which is part of a partnership with Inria (National Institute for Research in Digital Science and Technology). Elaia continues to be one of France's most influential VCs and the latest funds demonstrate just how connected they are to the ecosystem.
---
👋🏻 If you're enjoying The French Tech Journal, support the project by forwarding it to friends and sharing it on your social networks. You can also comment on this post. And if you have ideas for stories, tips, or just want to harass me, send me an email: chris@frenchtechjournal.com. 👋🏻
Comments