What: Gouach is a Bordeaux-based startup that has developed a repairable battery for micro-mobility forms of transport such as bikes and scooters. The battery can be fixed in under 10 minutes thanks to a solderless design that makes it easier to replace worn-out or damaged components or sections.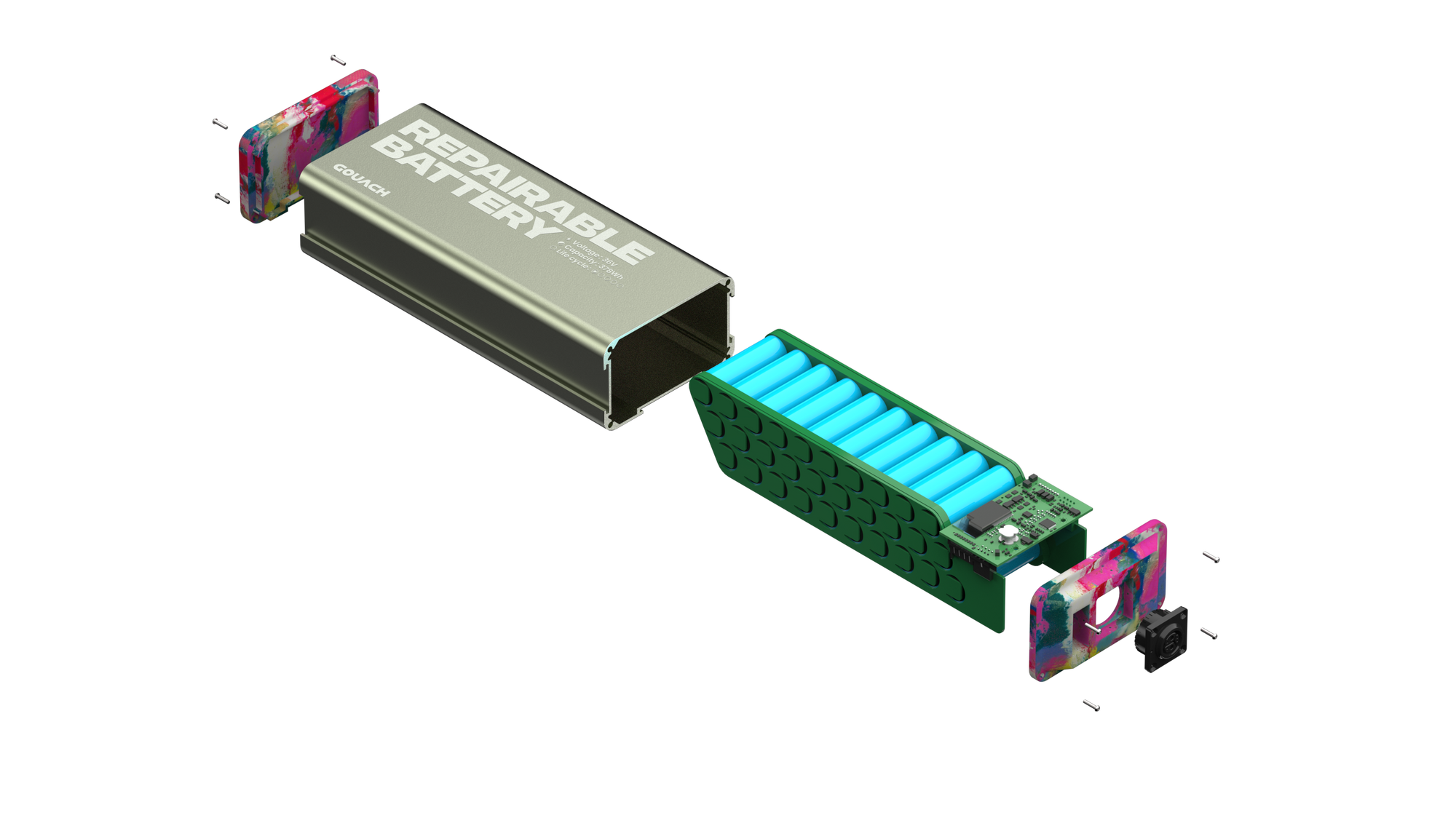 Why: According to the founders' research, many micro-mobility batteries being thrown out still had as many as 80% of their components in working condition. Gouach's design can extend the life of these batteries and reduce their carbon footprint and electronic waste by as much as 70%. The batteries are also connected and their use can be tracked via an application, allowing operators to use the data to further enhance performance. In cities where its batteries are in use, Gouach will have teams of trained repair people to facilitate the maintenance.
Who: Co-Founders are Alexandre Vallette, Maël Primet (co-founder of Snips), and Maxime Agor.
Seed Round: €4.5 million
Investors: Breega, business angels, the New Aquitaine region, and
Bpifrance.
What's Next: The battery is currently being tested by Pony, a French micro-mobility company. Gouach is in talks with other potential partners. And it plans to use the money to expand marketing and product development. The company is currently hiring for 5 positions.
Comments