What: Paris-based Muzzo makes it easier for companies of all sizes to recruit tech talent. The company's AI-powered recruitment marketplace matches companies with top recruiters in various locations and business categories. The idea is to efficiently connect with the people who have the best pipeline to relevant talent. HR is then able to centralize hiring tasks such as contracts via the platform to further streamline the process.
Why: Competition is increasingly fierce for the best and brightest. That makes it increasingly expensive and time-consuming for companies. Companies often say the inability to hire is one of the biggest obstacles to growth. Anything that makes hiring more efficient represents a potential win in terms of having money but also accelerating growth.
Who: Co-founders are serial entrepreneur Antoine Gigomas (left) and Pierre-Louis Le Portz.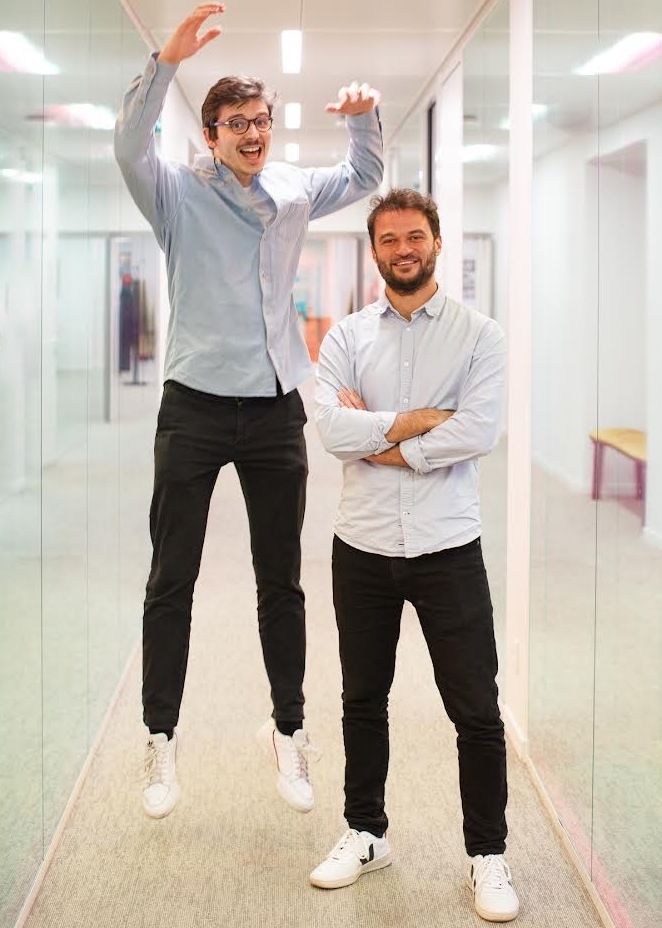 Seed round: €2.1 million
Investors: Breega led the funding which also included money from Bpifrance and business angels such as Xavier Niel, Gonzalo Manrique, and Maze CEO Jonathan Widawski.
Next: Muzzo will use the money to continue refining its algorithm with the goal of making its recruiting service twice as fast. The platform is already being used by 115 companies, including Leroy Merlin, Qonto, Payfit, Xerfi, and the French Ministry of Culture. Customer acquisition has come mainly through word of mouth. Muzzo will now expand marketing while also targeting verticals such as health, transport, consulting, finance and accounting, catering, and construction.