CEO Adrien Miniatti had built a stellar track record as an entrepreneur over the past decade without ever taking outside investment from venture capitalists.
Almost a decade ago, he started Green Panda Games, a developer of free-to-play casual mobile app games, which was acquired by Ubisoft in 2019 for an undisclosed sum. He then started Luni, a mobile gaming studio that developed the Fitness Coach app, which became a hit in the U.S. during the pandemic.
Along the way, he resisted the siren song of venture capital because he preferred to remain fully independent. But the success of Omada, a social sports prediction app, caught the attention of Felix Capital partner Julien Codorniou who launched his own campaign to convince Miniatti that the right outside investors could help Omada fulfill its global ambitions.
"I found them on the app store," Codorniou said. "I found Omada because they were at the top of the charts and they have amazing retention. This is really their superpower."
Eventually, Miniatti agreed to spin off Omada from Luni and raise a €7.1 million Seed Round that was officially announced this week.
"We have a lot of ambition with Omada," Miniatti said. "And to be honest, at the beginning, I was not about to raise money. So we developed, we bootstrapped the project for around two years. But after two years, I said okay, I need to go further and I need to find partners to help me."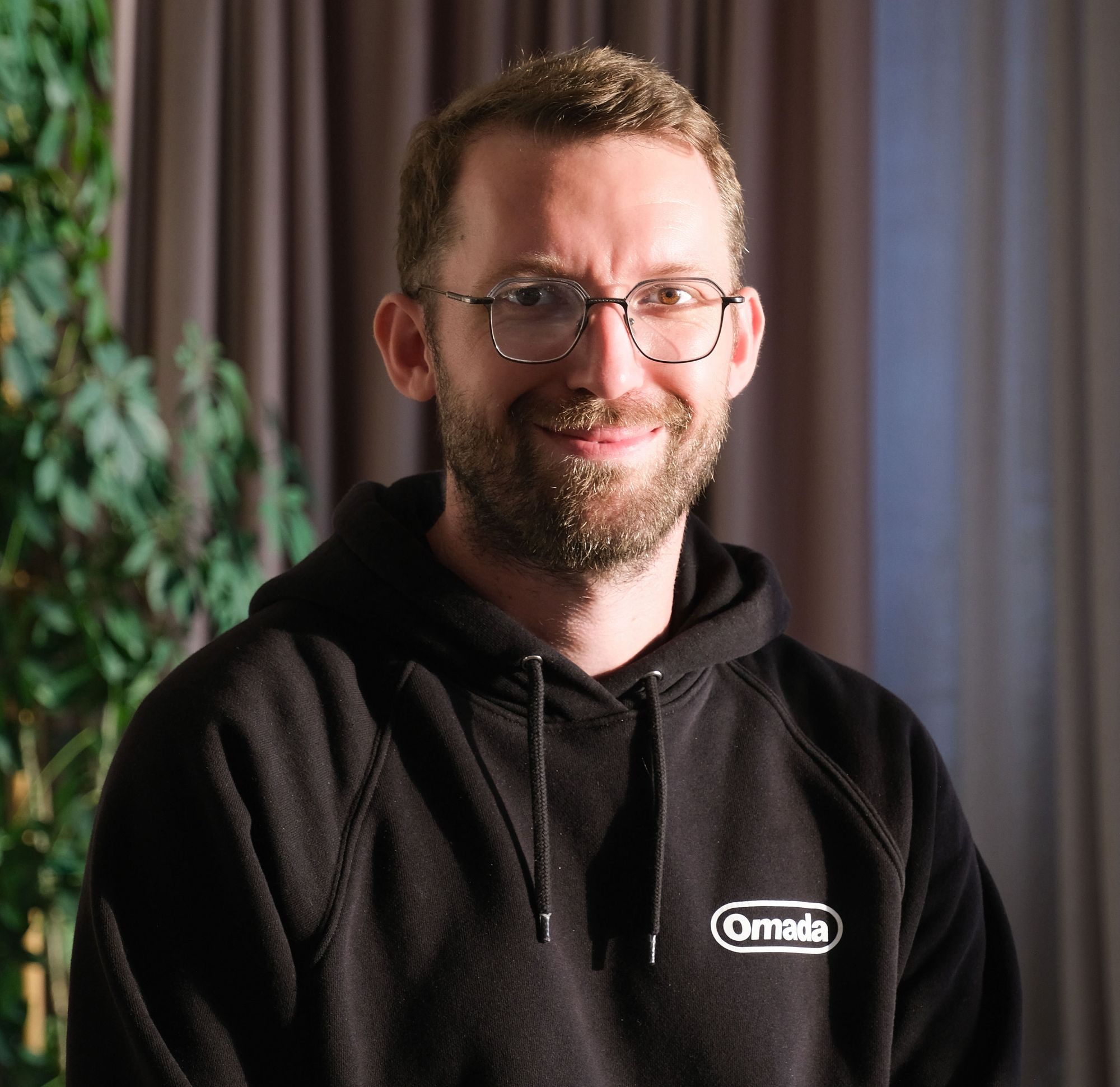 What is Omada?
Omada (the word means "team" in Greek) is based in Bordeaux. At its core is a sports prediction mechanism that allows users to compete against each other. The company avoids the word "betting" because people don't wager money on events, nor can they receive cash payouts. Instead, they receive a set number of virtual coins each day which they can use to make predictions, and if they are successful they earn more coins to play.
Game mechanics help incentivize players through things such as leaderboards. There are virtual goods they can purchase that currently is the core of Omada's business model. According to Miniatti, the app has more than 300,000 monthly players in France and more than 1 million players globally, with a heavy concentration in the United States and the United Kingdom.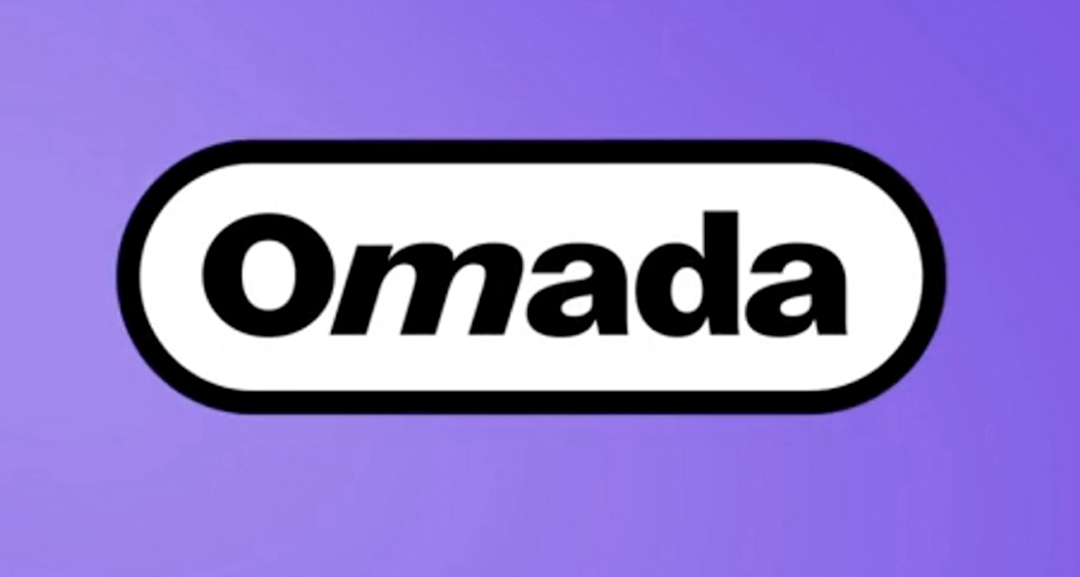 Why?
Miniatti said that when he started working on Omada, the goal was to create a social project around sports in order to engage a new generation of users.
But its arrival also targets the growing convergence between sports, gaming, and entertainment. Younger generations are increasingly following sports teams outside their home region or country. That has left fans wanting to find ways to interact with other fans, particularly if a sport is a niche one that may have a small but passionate following.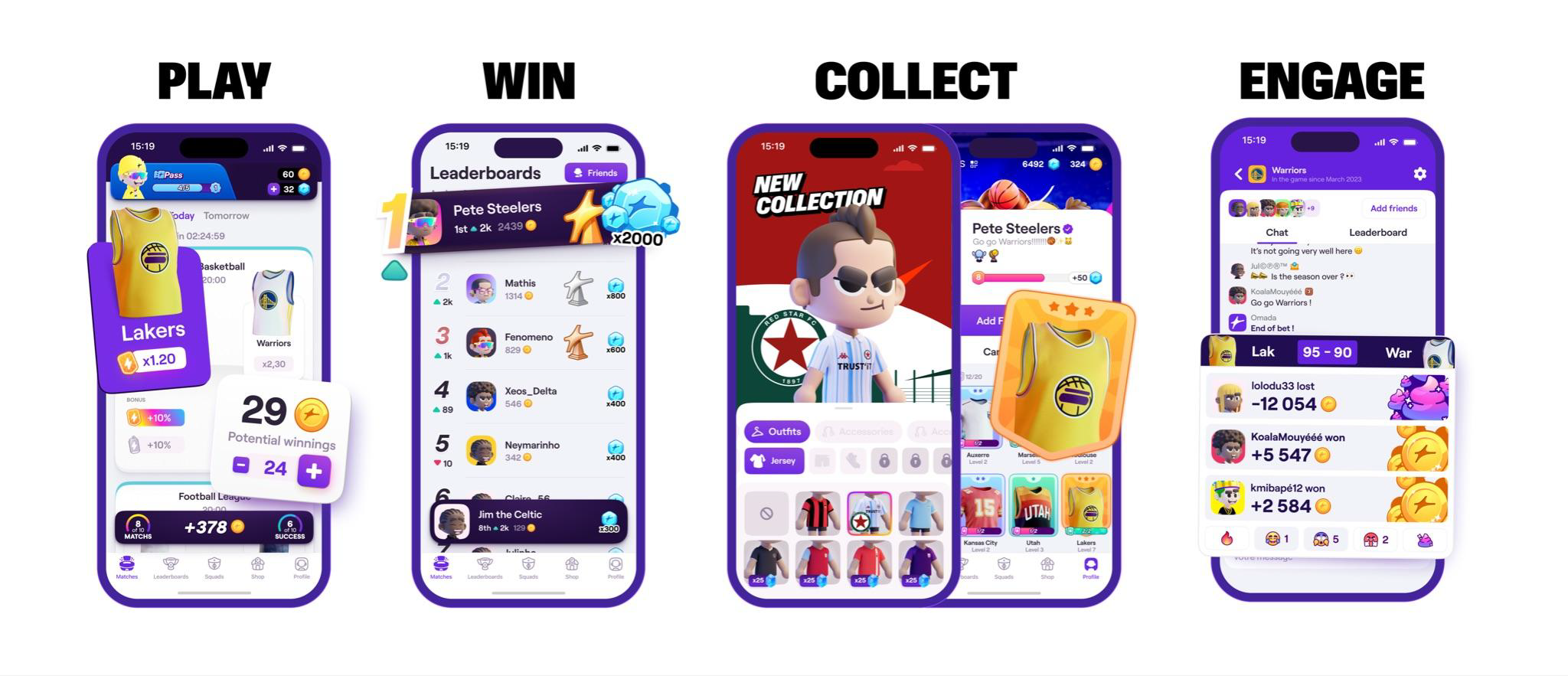 Under The Hood
Miniatti said there are 3 key aspects to Omada: social, gaming, and sports.
When a user downloads the app and creates an account, they get a few free coins to make predictions. The user can select from several different sports and games to place their prediction. Typically there are between 5 and 10 choices each day and those change each day.
Players can create leaderboards with colleagues, friends, or the broader Omada community. If a user reaches a certain level, they are rewarded with diamonds that can be used to purchase items such as a customized avatar. Players can also purchase diamonds.
The gaming and social aspects are at the core of Omada's attraction, Miniatti said. Currently, that social dynamic is driving a high retention rate.
"We have long-term retention at the top of the market and the engagement of the community is strong," he said. "Since the beginning, the goal was not just to create a simple utility or separate app, but really focus on the social aspect of the product. It's for that reason that we always invest as much or more in style and performance marketing than brand marketing."
The company also participates in betting-awareness programs such as "Ferme Ton Compte" (Close your account) and "10 balles c'est grand-chose" ("10 euros is a lot" - the average amount of money bet in France).
The Full Scoop...
Subscribe to get the full co-founder video interview, the expanded investor list, the pitch deck, its customer acquisition strategy, and an overview of the roadmap to a Series A.