What: Reflect has developed a data visualization tool that makes data and analytics more accessible for human resource teams. The platform scours internal systems for employee-related data, cleans it up, and then centralizes it to create a more streamlined people-management experience. According to co-founder Léopold Adam, the Reflect SaaS platform plugs into a client's internal systems via an API to aggregate data from different internal silos. That lets companies track employment trends such as retention, diversity, salaries, recruitment, and social indicators.

Why: Adam worked as a recruiter in another company and found himself frequently frustrated that internal data was so fragmented. "I didn't have the data that I needed to understand what is going on in the company because the data was scattered between a lot of HR tools," he said. "I don't have the data that tells me if I'm making the right decision." The founders spoke to a lot of HR managers from small startups to big enterprises who said they were also struggling with employee data. The problem is compounded by the fact that most folks in HR are not trained in data analysis, so what data does exist can be hard to interpret. And with trends like Work From Home changing the nature of the workplace, tracking employees has become increasingly complicated."That's why we decided to create a simple data visualization tool," Adam said.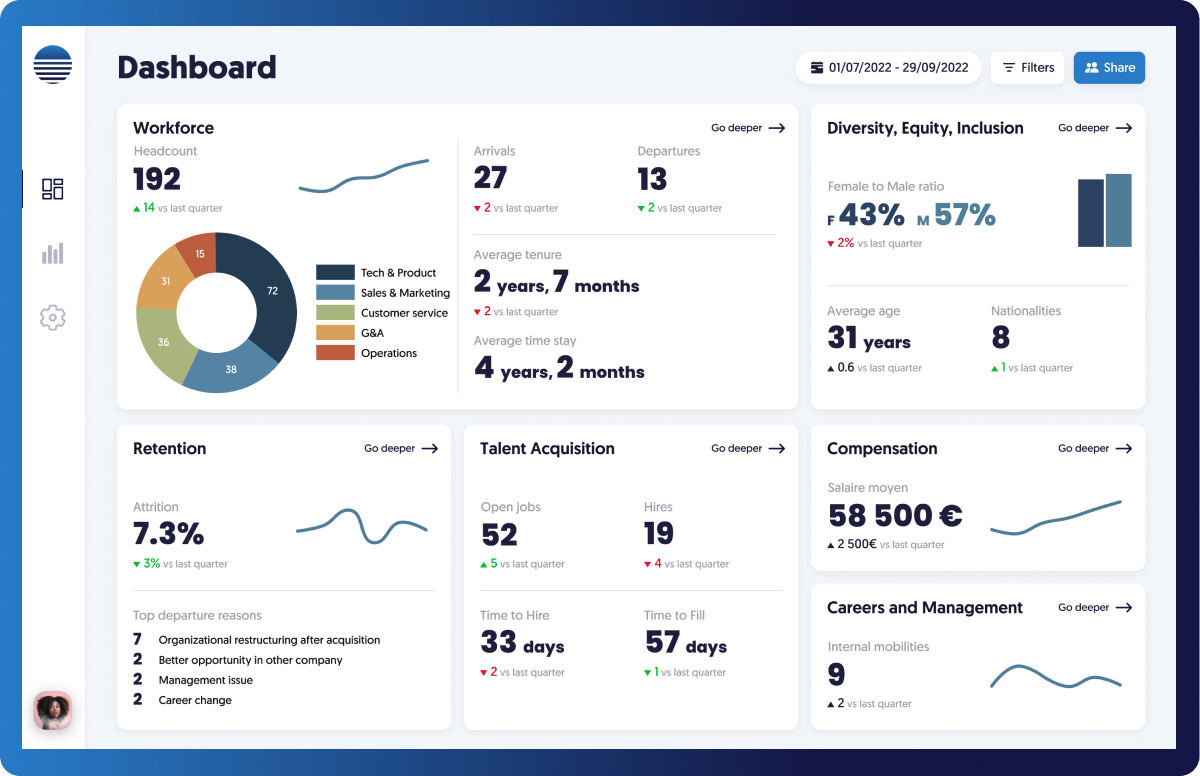 Who: Founded in January 2022 by CTO Baptiste Jan and CEO Léopold Adam, both formerly of Theodo.
Seed: €2 million (pre-seed)
Investors: XAnge, with participation from Evolem, Kima Ventures, plus business angels Roxanne Varza (Station F), Matthieu Birach (HR Director of Doctolib), and Thibaud Elziere (eFounders).
What's Next: Reflect will use the money for product development. The company is hiring.
Comments