The French Tech Journal provides analysis of France's digital ecosystem as well as in-depth interviews with French entrepreneurs and VCs. If you like what you read, please forward the newsletter to friends or share it with your social networks.
If you'd like to support independent and original reporting on the French Tech ecosystem, please consider a paid subscription. Send tips, comments, questions, and your ideas to our global headquarters: chris@frenchtechjournal.com.
---
In mid-February, the French Tech scene got a severe shock when Sigfox, the IoT company based in Labege near Toulouse, announced that co-founder and CEO Ludovic Le Moan was leaving the company. The move came after a difficult year that saw layoffs and growing questions about whether the one-time poster child of French Tech had lost its way.
Le Moan had faced criticism in the media over his management style, Sigfox's strategy, and the turnover in executive ranks. As Le Moan exited, the company's board elevated Jeremy Prince to replace him as CEO. Franck Siegel was appointed Deputy CEO.
Prince has been with Sigfox since 2018 and has been based in Dallas where he was President of Sigfox USA. Making Prince CEO offered the possibility of blending some continuity with the need for a leadership shakeup.
In a recent conversation on the French Tech News podcast, Prince said he's more excited than ever about Sigfox's prospects. He's convinced that the IoT revolution that has been long predicted – but slow to arrive -- is finally on the verge of becoming reality.
"It took more time than we expected to arrive at massive IoT," Prince said. "But we can see that it's starting now to pick up."
Chocolatine Homecoming
Prince is British but grew up in the Toulouse area and so in some ways, his hiring as CEO marks a return to his roots. "I grew up something like five kilometers away from Labege," he said. "So, well, talk about destiny."
Prince was working at Technicolor when he was recruited by Sigfox. He was intrigued by "two fantastic ideas" that were at the root of Sigfox.
First, he loved the idea that while the world was obsessed with more bandwidth and more data and faster speeds, Sigfox had moved in the other direction by using a low-bandwidth technology that transmitted only the most basic of information. That allowed the company to deploy connected sensor devices that would be easy to scale for basic IoT tasks such as reporting temperature or location.
"You don't need to build a motorway to ride a bicycle," Prince said. "And with little amounts of data and even a little latency, you can still do a lot in the IoT space."
The second principle was that Sigfox devices used very little energy, particularly compared to technologies like 5G networks. Sigfox sensors are asleep most of the time and only awake briefly to transmit small amounts of data. That also means someone doesn't need to be constantly changing batteries or installing electric infrastructure to power the devices, something that would be cost-prohibitive.
"It's very efficient from an energy consumption point of view and very cost-efficient," he said.
The pairing of low-bandwidth and low-energy translates into low costs. That's key for any plan to massively deploy an IoT service. Companies can embrace the devices at a large scale and quickly see a return on their investment.
That proposition convinced investors to back the company with more than $300 million in venture capital. Sigfox raised a couple of rounds that were records at the time for France. The company attained unicorn status and was hailed as the role model for the resurgent French Tech ecosystem.
IoT Hype
Network companies have been touting the coming age of IoT for more than a decade. Yet most of the ambitious projections have not materialized. Smart cities are still over the horizon somewhere. And a planet of connected objects still remains a distant dream. In 2015, Gartner projected 25 billion connected devices by 2020. By 2019, the firm had lowered its 2020 outlook to 5.81 billion devices.
Still, Sigfox had raised all that money and was expected to deliver results. Prince said the issues Sigfox faced revolved mostly around its longer than expected timeline for creating a truly global IoT communications network. He breaks the company's history down into 3 phases.
The first phase was developing the basic technology and trying to understand what it could practically do for customers. The second phase was creating the communications network, a process that proved to be immensely complex for a small startup in the Southwest of France that had to strike partnerships country-by-country.
The company that Prince inherits is a global one with networks in at least 72 countries. Last year, Sigfox sold off the networks it directly operates in the U.S., Germany, and France. But including the partnerships, Prince argued that Sigfox is a much larger company than most people realize.
Prince said that Sigfox is only now ready for its third chapter: The connectivity phase. With the right devices, technology, and networks in place, Prince believes Sigfox is well-positioned to finally enable those mass IoT deployments.
As the company moves into this third phase, Prince said it made sense to change leadership. The company has been re-organizing internally to chase large contracts with a far larger range of customers.
"There have been some difficult times where we needed to adjust the organization," he said. "But I think we are set for the exciting part, the one that was always the aim: massive IoT."
Sigfox 2.0
Last December, I wrote a profile on Sigfox with the headline: "How Sigfox hopes to rebound after becoming a cautionary IoT tale." The story came just a few weeks after the company's annual user conference where it announced some large contracts with customers to use its technology to track objects in warehouses and while shipping items such as beer kegs.
This is part of the revamped strategy: Focusing more narrowly on verticals where Sigfox can quickly demonstrate ROI for customers. Prince cited Sigfox's deal with DHL Europe to help track trolleys in warehouses. By knowing where its trolleys are and how they are being used, the company needs to buy fewer and sees an immediate payoff from using Sigfox.
Having a clearer focus on these verticals should help Sigfox make the case as to when it's a better choice than 5G or other high-bandwidth options. For uses like tracking and monitoring, Sigfox can offer a more cost-effective choice because those cases don't demand rich, real-time data.  
"IoT is full of segments and different use cases," Prince said. "And within this, you've got different technologies that have pros and cons, benefits or limitations. For me, it's all about picking the right segments and the right use cases that match the benefits of your technology. We're very clear on where we've got a best-in-class advantage...We mustn't pick the wrong fight."
In February, Sigfox also struck a deal with Google to use Google Cloud to help scale the number of messages its network can process. Prince said that's another key step toward preparing for the era of "massive IoT" that he believes will come faster than many skeptics expect.
While IoT projections still tend to focus on cost savings and efficiencies, Prince said the infrastructure and devices are in place to allow customers to innovate around their business models. It's these new uses cases, which are difficult to predict, that are going to drive an explosion in IoT. He pointed to an insurance company in France that is using Sigfox trackers to enable a pay-as-you-go auto insurance product.
"I like to say that analysts were wrong when they assumed when the IoT was going to pick up and then it picked up later than they expected," Prince said. "And I think they're going to be wrong again. What they don't take into account is this...disruption and new business models. When the internet was created, no one imagined that in 2021 two of the biggest companies on Earth would be Facebook or Google, because no one imagined that you could use the internet in that way. I think you're going to have similar things in IoT."
---
Audio Goodness!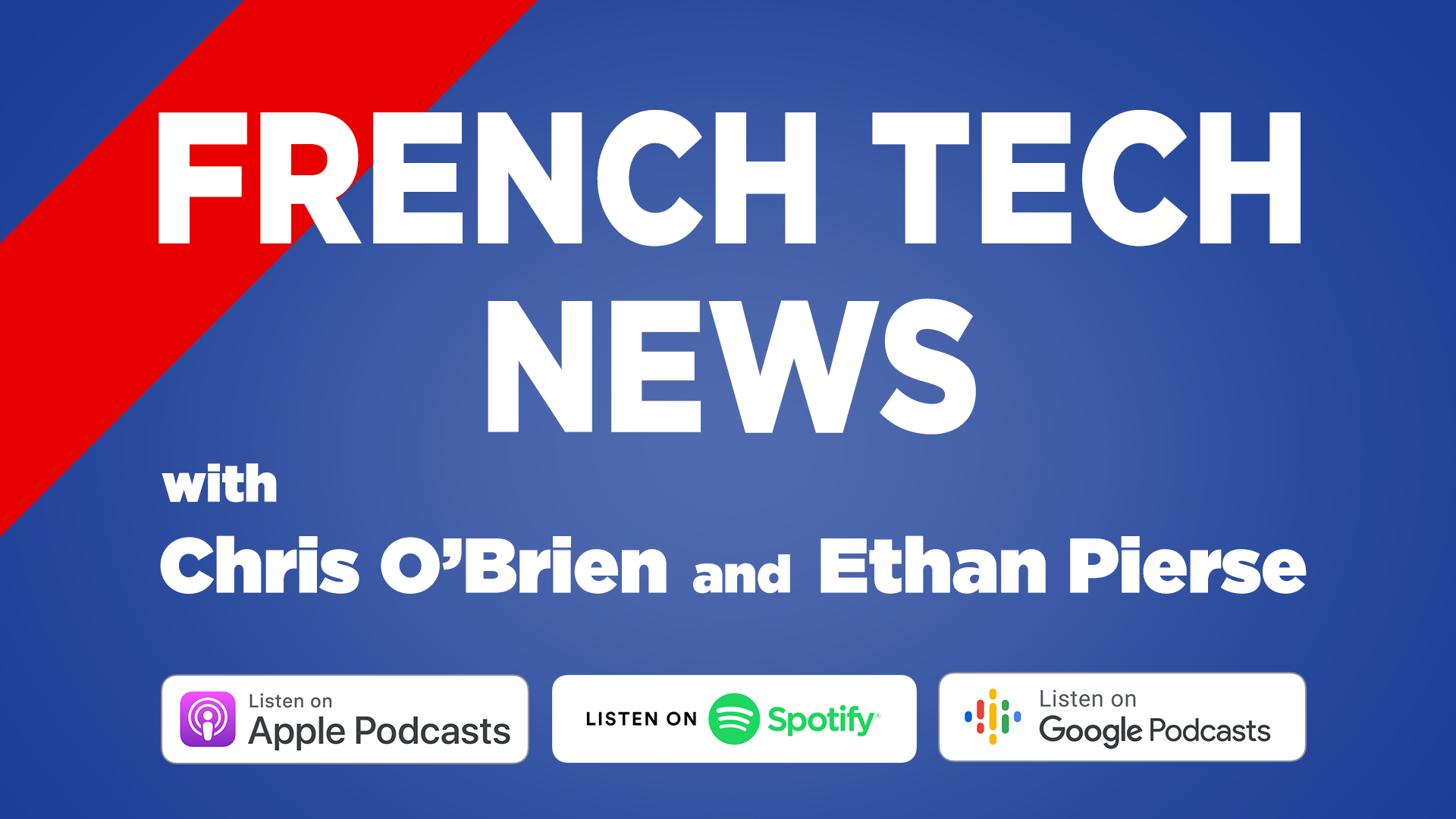 🎙️ Subscribe to the French Tech News podcast, a weekly discussion with France's entrepreneurs, innovators, and venture capitalists co-hosted with Ethan Pierse.🎙️
Listen to our whole conversation with Jeremy Prince here:
---
Funding News
---
👋🏻 If you're enjoying The French Tech Journal, support the project by forwarding it to friends and sharing it on your social networks. You can also comment on this post. And if you have ideas for stories, tips, or just want to harass me, send me an email: chris@frenchtechjournal.com. 👋🏻
Comments