The French Tech Journal is back after an extended summer vacation! In addition to the basic pandemic madness, I relocated from Toulouse to the Paris region this summer. So if we've been meaning to have coffee, lunch, or a drink, drop me a note and let's get together!
As things get re-started, I want to thank everyone for their support. Since I launched into this adventure at the start of the year, the newsletter had grown to 600 subscribers, including 21 paid. What was a side hustle will now become my full-time focus since I officially left VentureBeat this summer. So I'll re-launch things such as media coffees on Fridays and other new features to come.
This month, you'll find me at Maddyness Keynote on September 14 and France Digitale Day on September 22. Don't be shy.
Meanwhile, if you have ideas for partnerships you want to discuss or suggestions for French entrepreneurs, VCs, or interesting corporate transformation projects that should be featured, give me a shout!
As always, if you like what you read, please forward the newsletter to friends or share it with your social networks. If you'd like to support independent and original reporting on the French Tech ecosystem, please consider a paid subscription.
Send tips, comments, questions, and your ideas to our global headquarters: chris@frenchtechjournal.com.
And now, on to the main event...
---
The circular economy has become a big buzzword across many industries, but it can often be hard to tell how much of it is marketers latching onto the latest trend and how much it represents genuine transformation.
Earlier this year, Kering made a big bet that the circular economy is the real deal. Kering, which owns such luxury brands as Gucci, Bottega Veneta, Alexander McQueen, and Balenciaga, acquired a 5% stake in Paris-based Vestiaire Collective. That was part of a $215 million round of financing raised by Vestiaire that was co-led by Tiger Global Management.
Vestiaire was founded in 2009 but continues to see its growth accelerate thanks to its second-hand clothing platform that saw sales double in 2020. According to Grégory Boutté, Kering's Chief Client & Digital Officer, the investment in Vestiaire reflects his company's belief that the circular economy can help Kering grow and reinvent its relationship with customers.
"Our younger customers are more and more aware of the sustainability commitments and behaviors of the companies that they engage with," Boutté said.
"We think these behaviors are going to really shape the fashion industry for years to come. We don't think it's something that's just a fad."
A Second-Hand Vision
When Vestiaire launched, the company had 6 co-founders and a basic but compelling idea, according to Vestiaire's Chief Business Officer Clara Chappaz, who joined the company 2 years ago.
"The idea came from the simple fact that there were so many clothes lying in people's closets that were not used," Chappaz said. "The 6 co-founders shared a passion about fashion but were realizing how much of an issue all this waste in people's closets was becoming. At the same time, we're facing this economic crisis in 2009 where more and more people were looking for additional income. So they came up with the simple concept of creating this platform."
From the start, Vestiaire created a community of fashion lovers that allowed people to buy and sell used clothes. Within 3 years, the company had opened a U.K. office and then followed later in the U.S. and Hong Kong. Today, the company is in 80 countries and there are 11 million users on Vestiaire that the company labels "fashion activists."
"When I think about what makes Vestiaire Collective a success, I think the first aspect is really community," Chappaz said. "We're in the circular economy, but we're first and foremost in the business of connecting people with each other. And when you think about it, the simple act of opening your closet and putting all your items online is quite an intimate act. And the fact that we managed to connect people who share the same sizes, the same style, is really a powerful aspect of the business model. And one that can scale because there are so many people in the world with so many products in their wardrobe."
Another of the keys to scaling, according to Chappaz, was building trust into the platform. Because it focuses on more fashionable clothing, the company created a verification system. The clothes being sold are first sent to one of several Vestiaire centers where a team confirms their authenticity. Growing this was a logistical challenge, including training more than 80 fashion experts, but essential to establishing that sense of trust, according to Chappaz. In more recent years, Vestiaire has added an option to buy directly which is also growing in popularity.
Scaling challenges also included being able to work with more shipping companies, currencies, and payment systems.
The company has also emphasized diversity in its recruiting to be sure it remains in sync with its global user base. There are 40 nationalities working at the company and 60% of employees are women.
The big funding round is being used in large part to develop data products that help Vestiaire build new features that match prices to demand and improve its recommendation engine.
Kering Knocking
For a long time, terms like "second hand" and "circular economy" were dirty words in the fashion industry, particularly at the luxury end. The assumption has been that such a trend would inevitably cannibalize sales. What mattered was to keep people consuming as many new items as possible.
Boutté said Kering's decision to embrace the second-hand wave came from two main drivers: sustainability and innovation.
The company's CEO François-Henri Pinault declared several years ago that he wanted the company to become a leader in sustainability. In 2019, French President Emmanuel Macron placed Pinault in charge of an effort to make the fashion industry more environmentally friendly.
As for innovation, the hiring of Boutté, who had spent several years in Silicon Valley, is just one indication of Kering's investment.
"We have a very modern vision of luxury and are trying to do luxury a bit differently," Boutté said. "We can see this in how the various houses are being managed with a tremendous amount of creativity and innovation happening at every level of the organization, but also a huge focus around digital and innovation to identify some of the trends that are going to be disruptive for our industry and create opportunities for the company and for our customers."
Kering got a glimpse of how Vestiaire was at the leading edge of the sustainability trend thanks to a partnership with its brand Alexander McQueen which created a buy-back program with Vestiaire. Customers could bring pre-owned items to Alexander McQueen stores for credit, an amount that Vestiaire's platform helps determine in real-time through its rich data. The store sends the clothes to Vestiaire to be verified and then sold online.
Most immediately, this puts money in the pockets of customers to then spend in a Kering store. But longer term, it also expands and deepens the relationship between brand and customer. The purchase of an item represents the beginning of that relationship, rather than an endpoint. Kering can learn more about its customers' shopping behavior while also having a motivation for the customer to continue to interact with the store. And customers will rethink the value of a purchase knowing they may recoup some of the purchase price later since such items tend to hold their value.
"This is an example of how we're using this trend to provide a new service to our customers," Boutté said. "That's one of the reasons why we're excited about this trend and we think it's actually a net positive for the industry. Obviously, it's good for the environment. But we also believe clients will actually buy more higher-quality products as they think about the circularity going into the purchase."
While Kering won't require all of its brands to participate in such programs, the corporate office is making it clear with its 5% ownership stake in Vestiaire – which includes a board seat – that it sees a fundamental shift in client behavior toward circularity and caring about brand impact.
"When they buy a product new, they are already sort of now thinking about the fact that this product is going to have several lives and is going to be able to be resold at some point," he said.
Vestiaire recently partnered with the Boston Consulting Group on a study that showed that the pandemic has accelerated trends such as people looking for extra income when de-cluttering their closet and also being more concerned about the impact of their buying habits.
Chappaz said Vestiaire's research showed that 20% of its users' closets are made up of second-hand clothes, a number expected to grow to 27% in the next 3 years. Overall, the second-hand fashion industry is projected to grow 10% to 15% each of the next 5 years, bringing it to €60 billion annually.
In addition, 60% of the people interviewed said that they were discovering a brand or house when buying a second-hand product. The potential to get new customers via a more affordable product is yet one more enticement for a company like Kering.
Chappaz said the key to driving sustainability changes on a larger scale is getting the economic interests of the fashion industry to align around such programs. From Vestiaire's perspective, the new partnership with Kering is evidence that it's making vital progress.  
"Our mission is to drive the change in the industry, beyond just connecting people to buy from one another," Chappaz said. "Taking our technologies or know-how and helping the brands to develop their own resale offer is one of the key pillars of our sustainability strategy. This is just the beginning of a new way of interacting between first and second hand."
---
Audio Goodness!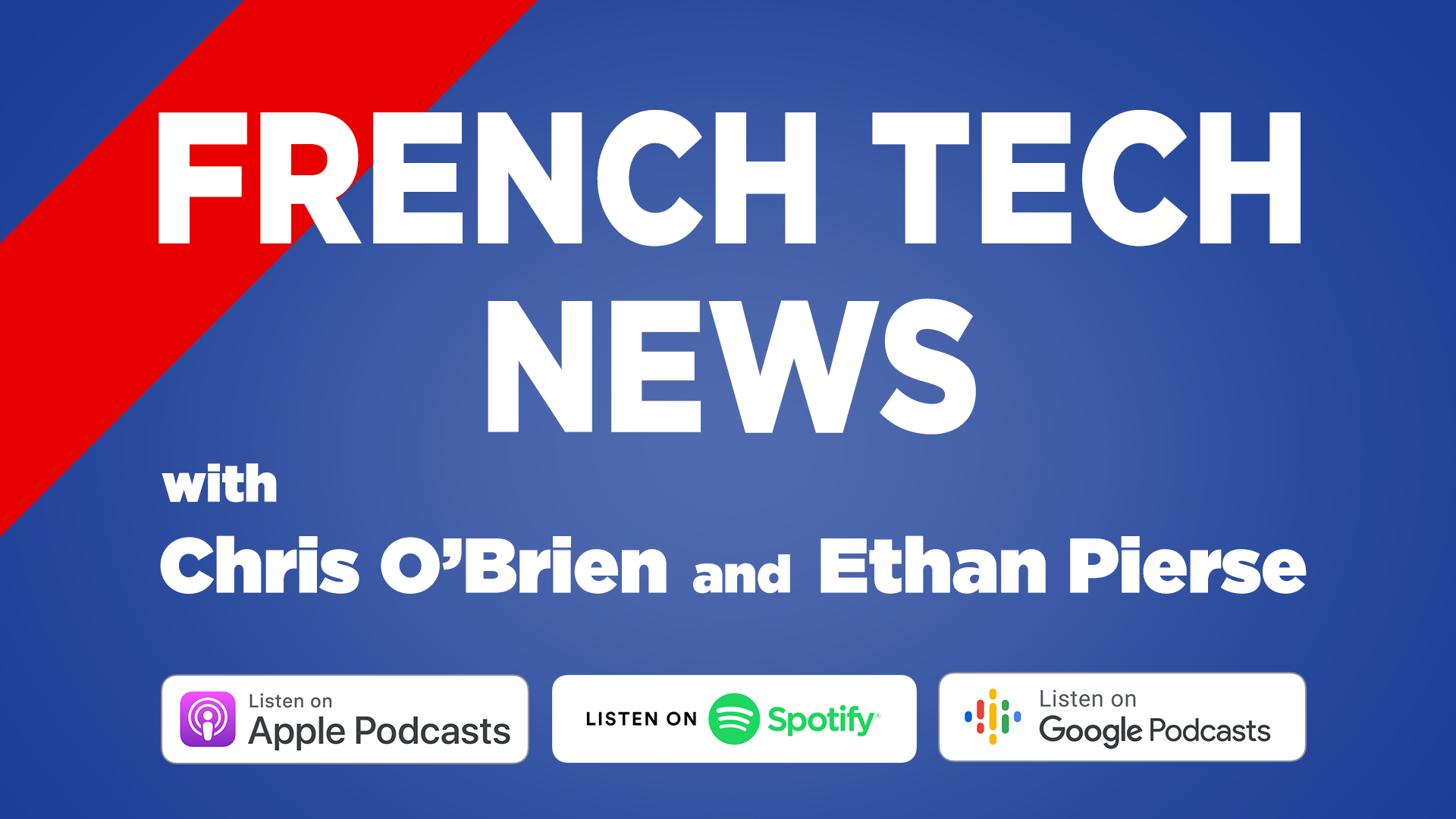 🎙️ Subscribe to the French Tech News podcast, a weekly discussion with France's entrepreneurs, innovators, and venture capitalists co-hosted by me and Ethan Pierse.🎙️
---
In Other News...
Following the release by EY of a new report on venture capital for the first half of 2021, we saw a range of reactions from elation to crushing despair. On one hand: French startups are raising records sums so hooray! On the other hand: The U.K. and Germany are growing even faster leaving France in third place where it is surely doomed.
Or, as La Tribune put it, the new VC rankings are "enough to put lead in the wing of France's ambition to position itself as the European leader in tech."
Such extremes are, well, extreme overreactions.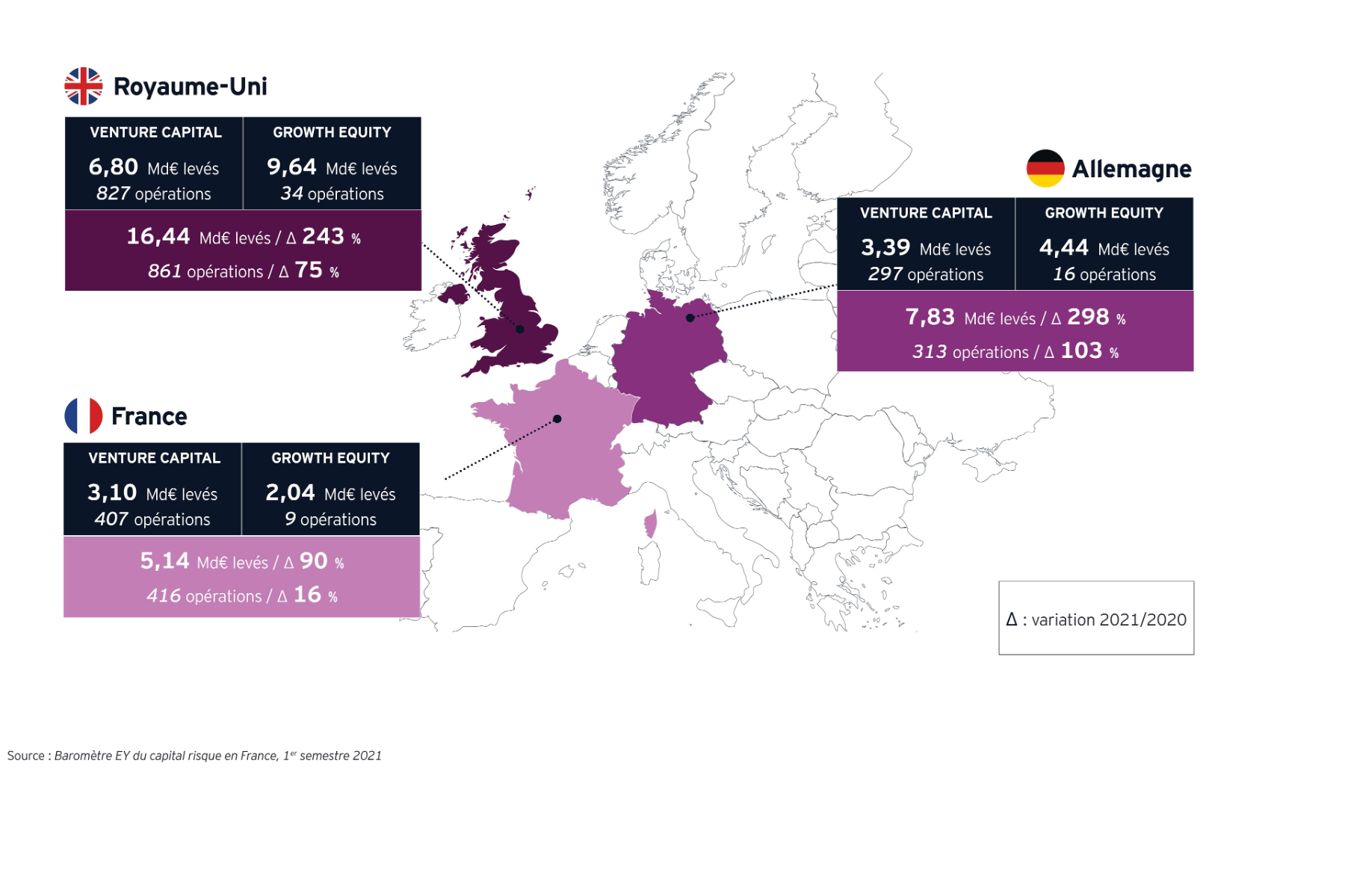 The key takeaway: To be fair, the EY report doesn't help much because it's lacking some important context.
It begins by noting that between January and the end of June, 416 French startups raised a total of €5.14 billion, up 90% from the same period in 2021. The top 5 rounds: Contentsquare (€408M), Ledger (€312M), IAD (€300M), BackMarket (€276M) et Alan (€185M). France is surfing the global tide of an investment boom being led by private equity.
In theory, France is on pace to bust through the €10 billion ceiling, though that may be a stretch since July and August have been typically quiet.
The U.K. is still the U.K., even post-Brexit. The big 'but' to all of this is Germany, which France had surpassed last year in venture capital. Germany raised €7.83 billion, up 298%, according to EY. "The sun is shining on la French Tech," EY writes. "But it shines brighter on our principal neighbors."
Yes, but...as Sifted pointed out in its recent roundup of European funding, Germany's blockbuster semester was led by the $1 billion raised by Celonis, followed by $750 million for Trade Republic and $650 million for WeFox. That's $2.4 billion for just three deals. Take that out, and the countries are about even.
That's not to say such funding should be discounted. But it's hard to know the nature of these investments based on various public statements. We can't know to what degree these big rounds were liquidity events rather than actual fundraising. Overall, it's just evidence as to how a few mega-rounds from private equity can distort the bigger picture. That's great for Germany, but it's no mark against France. Indeed, France saw 416 companies raise money in those 6 months, compared to just 313 for Germany. Do we think Germany is freaking out about that gap? Nope.
So what's the bigger message here? It can be dangerous to obsessively compare oneself to others. France can succeed without needing Germany to fail, and vice versa. Funding is an important benchmark, but it's just a benchmark. In this case, France should be content that it has startups, many of them gestating well before the concepts of "La French Tech" or "Startup Nation" were conceived, that are mature enough to be attracting these big international investors who can't seem to write checks fast enough.
---
Funding News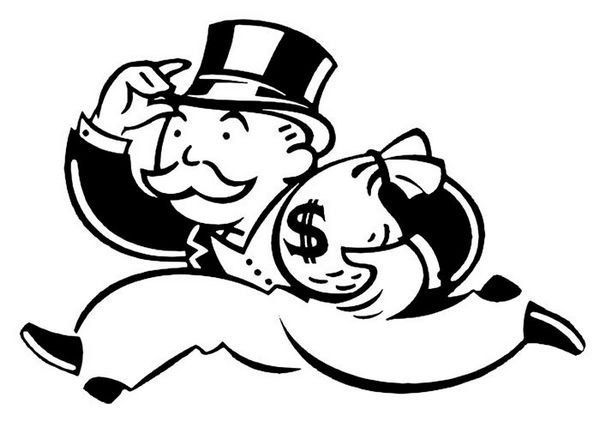 ---
🏻 If you're enjoying The French Tech Journal, support the project by forwarding it to friends and sharing it on your social networks. You can also comment on this post. And if you have ideas for stories, tips, or just want to harass me, send me an email: chris@frenchtechjournal.com. 👋🏻
Comments