The French Tech Journal provides analysis of France's digital ecosystem as well as in-depth interviews with French entrepreneurs and VCs. If you like what you read, please forward the newsletter to friends or share it with your social networks.
If you'd like to support independent and original reporting on the French Tech ecosystem, please consider a paid subscription. Send tips, comments, questions, and your ideas to our global headquarters: chris@frenchtechjournal.com.
---
Last week, Sorare blew the doors off the previous French Tech funding record with a $680 million funding round which is particularly amazing because it's a Series B. Two years ago, CEO Nicolas Julia was walking around with his hat in hand, trying to explain the concept of non-fungible tokens to venture capitalists.
But NFT's caught fire late last year, and ever since investors have been banging down his door. We spoke to Julia in March just after Sorare raised what then seemed like a mind-boggling Series A round of $50 million. (Listen to the podcast here).
Investors in the Series A included Benchmark, Accel, Antoine Griezmann, Alexis Ohanian, and Gary Vaynerchuk. As I wrote for Sifted at the time:
In November [2020], the company had €10m in the bank and was profitable. But it was hard to turn away money that could accelerate its scaling. Particularly when offers were coming from people such as Benchmark Venture Partner Peter Fenton, known for his investments in Twitter and Yelp. Within 48 hours of Julia's first meeting with Fenton, Julia had received a term sheet.
The hype around NFT's have ebbed and flowed this year, but apparently, things continue to explode at Sorare. According to the company:
The company has experienced tremendous growth this year with over $150 million worth of cards traded on the platform since January. The number of monthly active paying Sorare users grew by 34X between Q2 2020 and Q2 2021, with quarterly sales increasing by 51X over the same period. Sorare has already established a leading position in the fast-growing football NFT space; the company has over 600,000 registered users on the platform and has licensed players from over 180 football organizations, including Real Madrid, Liverpool, Juventus, the French and German Football Federation
That's a lot for a company with only a few dozen employees. All summer, the French crypto world has been buzzing that Sorare was going to raise a bonkers B round. And so it has!
The B round was led by SoftBank, with money from Atomico, Bessemer Venture Partners, D1 Capital, Eurazeo, IVP and LionTree as well as previous investors Benchmark, Accel, and Headline. Footballers Gerard Piqué, Antoine Griezmann, Rio Ferdinand and César Azpilicueta
What's next? Sign up the top 20 football leagues, expand into the U.S. with a new office, and start targeting new sports.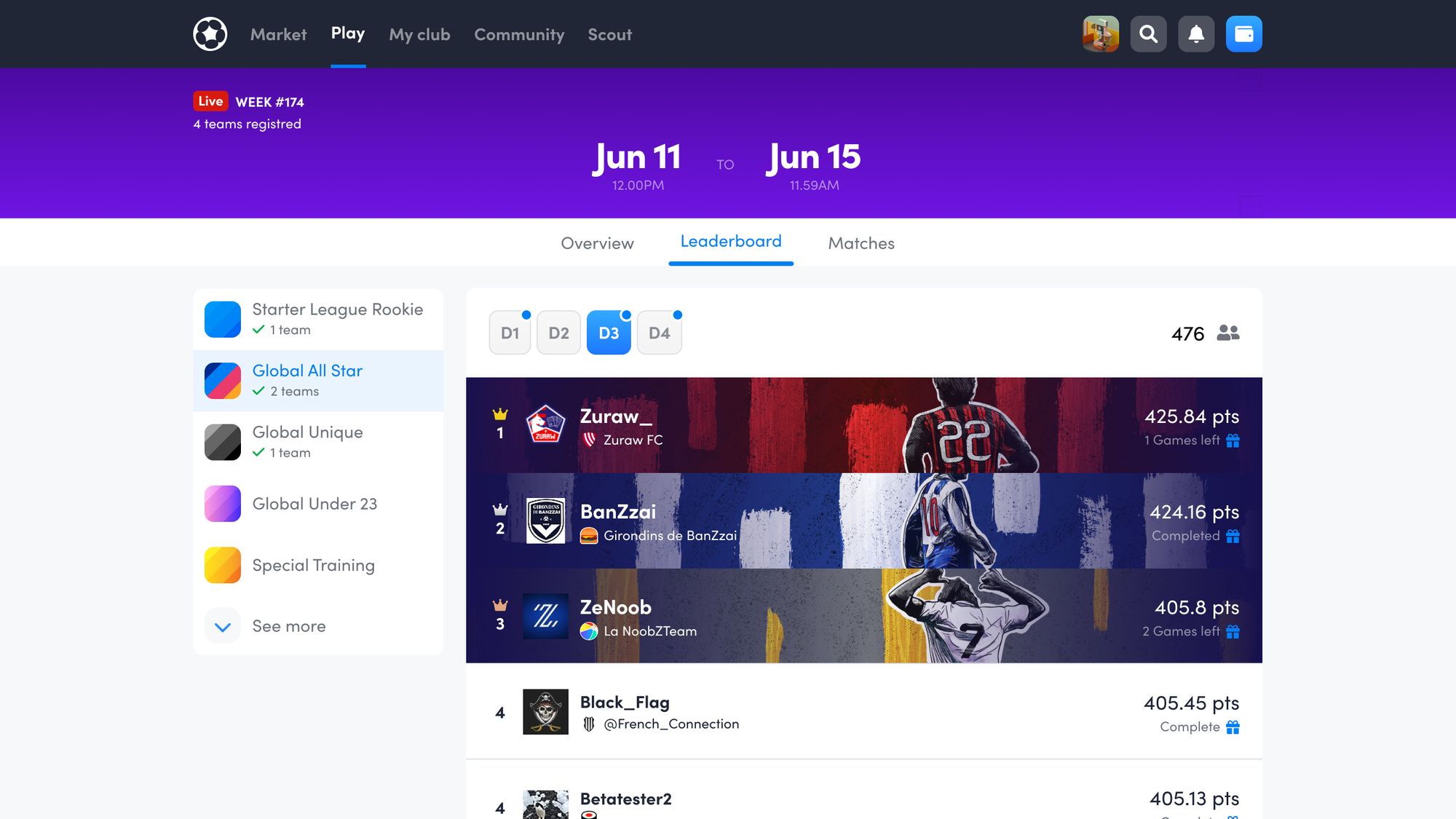 Following the announcement, Julia responded to a handful of questions from me via email:
French Tech Journal: How did this round compare to previous fundings (besides the amount of course): Were these firms seeking out Sorare?
Nicolas Julia: Thanks to Sorare's community-led growth, we're lucky to have really strong metrics (new users, retention, trade volume…). After our Series A, there was a lot of interest from various funds for Sorare. We were lucky to have the choice to choose our favorite term sheet and fund. The round was over-subscribed.
FTJ: Was there any hesitation about raising either a round this size or so soon after the last one?
NJ: We were not actively looking to raise a new round so soon after the last one, but our results are good, confirming our vision, and the right people came to us to help us to scale even faster. It was the opportunity to accelerate our growth and build a world-class team.
FTJ: What is the advantage of partnering with SoftBank?
NJ: SoftBank is maybe the best fund to help tech companies to scale globally. But more than SoftBank, the personality of Marcelo Claure was crucial. Marcelo is himself a huge football expert and his help is significant for us. [Note: Marcelo Claure is CEO of SoftBank Group International and COO of SoftBank Group. He is joining Sorare's Board of Directors.]
FJ: Is this latest round entirely dedicated to investing in Sorare, or did it include some liquidity as well?
NJ: We will not comment on the specific financial details of this latest round.
FTJ: What are the current challenges in terms of scaling?
NJ: Sorare currently has around 35 employees. We plan to scale to 200 employees by the end of 2022. 3 months ago we hired the former Head of HR of Lyft to help build our recruitment machine.
FTJ: Finally, a related question: What are the challenges/opportunities in expanding to the US and into other sports?
NJ: Our game, at the intersection of Fantasy and NFT, can be replicated to other sports. There is no other company that has our Sports NFT Gaming DNA. The US is the most mature market for fantasy sports and collectibles, so it's a huge opportunity for us. Many sports organizations are keen on working with us. We plan to launch our first US-based sport next year.
---
F For Femme
On October 6, I'll be moderating a panel on climate change at the F for Femme conference being hosted at Station F. There's still time to register here. It's a killer lineup so don't miss it.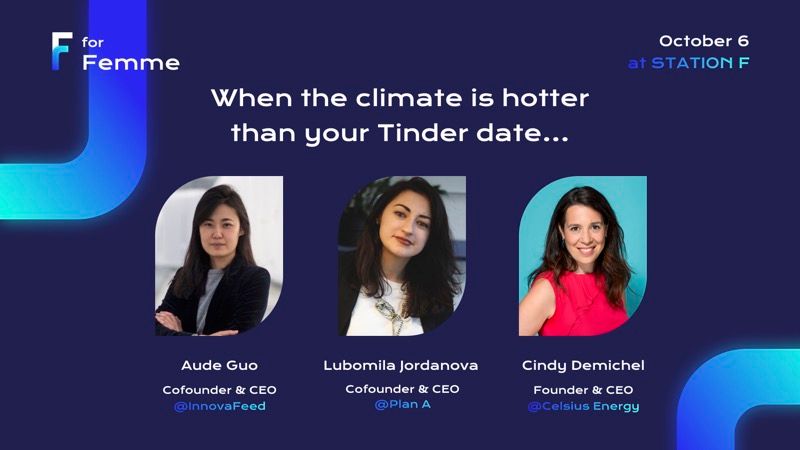 ---
Audio Goodness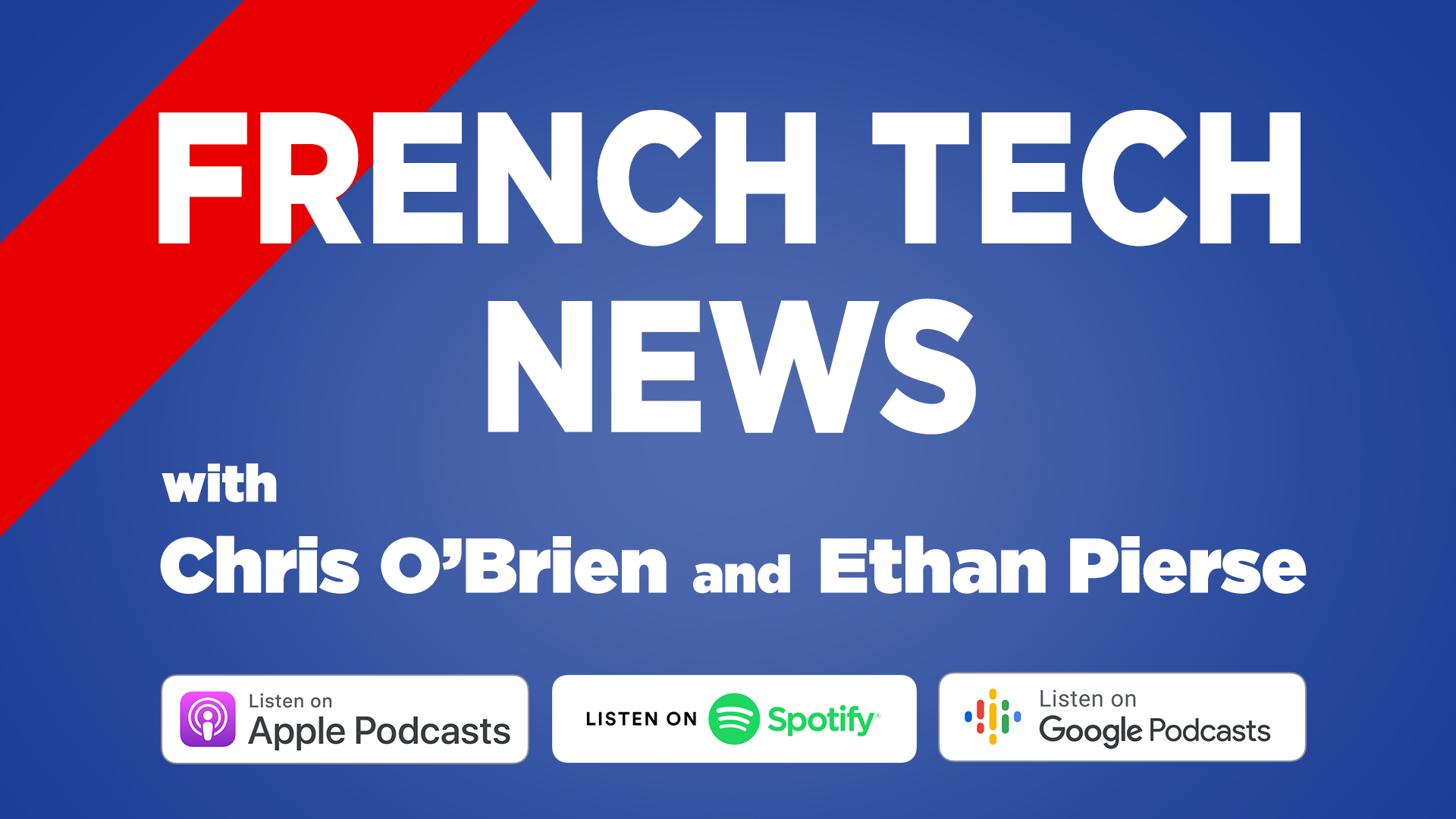 🎙️ Subscribe to the French Tech News podcast, a weekly discussion with France's entrepreneurs, innovators, and venture capitalists co-hosted by me and Ethan Pierse.🎙️
---
In Other News...
La French Tech Mission has a new director: Clara Chappaz. She is best known as the Chief Business Officer for Vestiaire Collective, the circular-economy fashion platform. We spoke to Chappaz earlier this year (listen to the podcast here) just after Vestiaire became a unicorn thanks to its $215 million round. The company just raised a similar-sized round last month.
Speaking at an introduction ceremony last night, Chappaz said of her new role:
"I think that something exceptional is happening in France. A few years ago when I was in America there were a lot of my American comrades who said yeah, Europe, there's not much happening there, it's not very interesting, there is no innovation, there are no startups...I believe that today it can be clearly said that this is not true with what happened last week in terms of fundraising. That is the beginning and there is a lot to do for you, for this whole ecosystem. I am very moved to be able to support you. This is a unique opportunity to do something bigger than a start-up in a hyper-growth phase."
Among her priorities: Women in tech; diversity both in terms of economic opportunity and regional representation (aka, French places that are not Paris), and continuing to make France friendlier for the international talent these startups desperately need.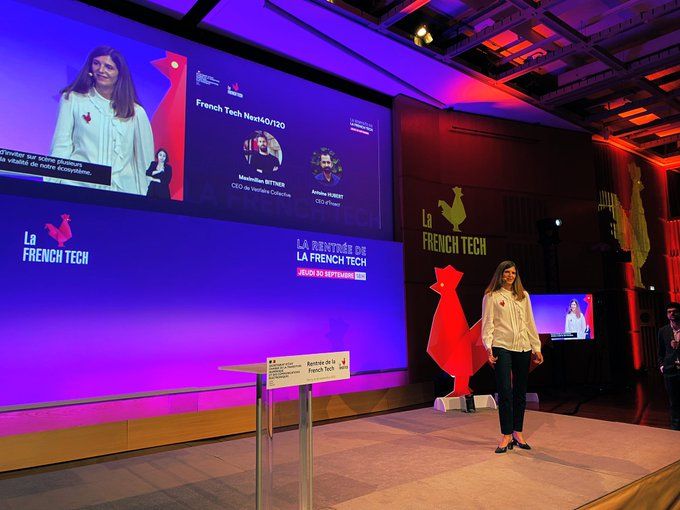 The event also included remarks by President Emmanuel Macron and Digital Minister Cédric O as it served as the launch for the French Tech V. 3.0 plan. I'll have more on that next week.
---
👋🏻 If you're enjoying The French Tech Journal, support the project by forwarding it to friends and sharing it on your social networks. You can also comment on this post. And if you have ideas for stories, tips, or just want to harass me, send me an email: chris@frenchtechjournal.com. 👋🏻

Comments