The French Tech Journal provides analysis of France's digital ecosystem as well as in-depth interviews with French entrepreneurs and VCs. If you like what you read, please forward the newsletter to friends or share it with your social networks.
🔥🔥🔥🔥 Something new this week: On Friday (March 26) I'll be holding office hours from 2 p.m. to 4 p.m. CET. If you're a subscriber to this email (free or paid) you can book a free 20-minute Zoom call. I'll answer your questions about journalism and the media and explain my workflow to help you better understand the perspective and challenges of journalists as you think about how to start pitching.
For those who want to go deeper, you can book an appointment with me at Superpeer. Subscribers to this free email can get a code for a 20% discount. Paid subscribers can get a code for a 50% discount.🔥🔥🔥🔥
If you'd like to support independent and original reporting on the French Tech ecosystem, please consider a paid subscription. You'll wake up every morning feeling really good about yourself.
Send tips, comments, questions, and your ideas to our global headquarters: chris@frenchtechjournal.com.
---
Philippe Botteri has been a partner at Accel for almost a decade now. During that time he's put a big stamp on the French Tech ecosystem by leading investments into BlaBlaCar, PeopleDoc, Criteo, PayFit, Algolia, and Doctolib.
But his portfolio really covers all of Europe. Having seen the early signs that the region was finally getting its startup mojo going about a decade ago, Botteri moved from Silicon Valley (where he worked for Bessemer Partners) to London where he joined Accel. Since then, his suspicions have been confirmed about the rise of France and Europe.
"It's been great to see," he said during a recent interview. "I think building the ecosystem is really a compounding effect. It takes time to create the first successes. But then the founders can reinvest and become angel investors and then you see more executives leaving to start their own companies. And I think now we're really in an exponential curve. That's true for France. But I think that's true also for the rest of Europe."
Going To California
Almost 20 years ago, Botteri's job with McKinsey took him from Paris to Silicon Valley. It was there that Botteri saw the early signs of the cloud and SaaS revolution at a time when the conventional wisdom around those trends was not unanimous. He joined Bessemer in 2006 where he focused on SaaS and eventually his belief in the sector was vindicated.
That work led him to Paris-based Criteo, the adtech startup that was using machine learning to target ads. Bessemer invested $7 million in 2010, but for Botteri the experience opened his eyes. Things seemed to be stirring on the old continent. When Accel came calling about the chance to move to its London office, he jumped at the chance.
"I saw the strength of the team and the quality of the company and fast growth," he said of Criteo. "And I was like, 'Wow, you know, something's happening in Europe.'"
What he found was strong data science expertise in Europe, particularly in France. He led early bets on Blablacar, but as the data ecosystem began to emerge he invested in PeopleDocs (which was acquired by Ultimate Software for $300 million in 2018).  
"That was really the beginning," he said. "And then from there, things really accelerated. France has developed a full ecosystem now around software and SaaS. Ten years into my journey into European venture, I think it's really come into its own."
Part of that is being driven by founders who are increasingly reinvesting as business angels. Botteri said that's critical because beyond the money, that creates a network of knowledge sharing that helps everyone go faster.
As for the lack of exits, a perennial source of European angst, Botteri isn't too worried. Thanks to greater liquidity and secondary markets, startups are staying private longer. He said it's too early to compare Europe's exits to the U.S., which has been a mature startup ecosystem for decades.  
"We're 4 to 6 years into it and people are saying, 'Oh, we're not seeing exits.' I'm like, 'Just give it another 2 to 3 years. And then it's going to be a different picture.'"
Changing Strategy
The growth in Europe has also caused Accel to evolve its investment strategy.
"The world has changed so much in the past 10 years," Botteri said. "When I moved back here, Le Web was the biggest conference and there were a few thousand people there and that was the big tech event in Europe. Now if you look at Viva Tech or Web Summit, they're much bigger. So yeah, it's a different world."
When he first began with Accel, the firm believed Europe would produce a limited number of success stories. That meant Accel wanted to be part of the lion's share of those deals. Now, there are so many promising startups, Botteri is again focusing on sectors he really believes in, including SaaS and software.
Each Accel office has its own early-stage fund, around $600 million for Seed, Series A, and Series B rounds. Rounds range from a couple of million up to $30 million. Then Accel has a global fund that is dedicated to scale-ups and later-stage funding.
On the European front, Accel sees the diversity of the ecosystem as a strength. Whereas the U.S. is still highly concentrated around Silicon Valley and New York, Botteri counts about 20 interesting startup hubs in Europe.
"Successes can come from really anywhere in Europe," he said. "When I look at our last 30 investments, they were in 20 different cities. So that really shows the diversity we're seeing in Europe."
---
Audio Goodness!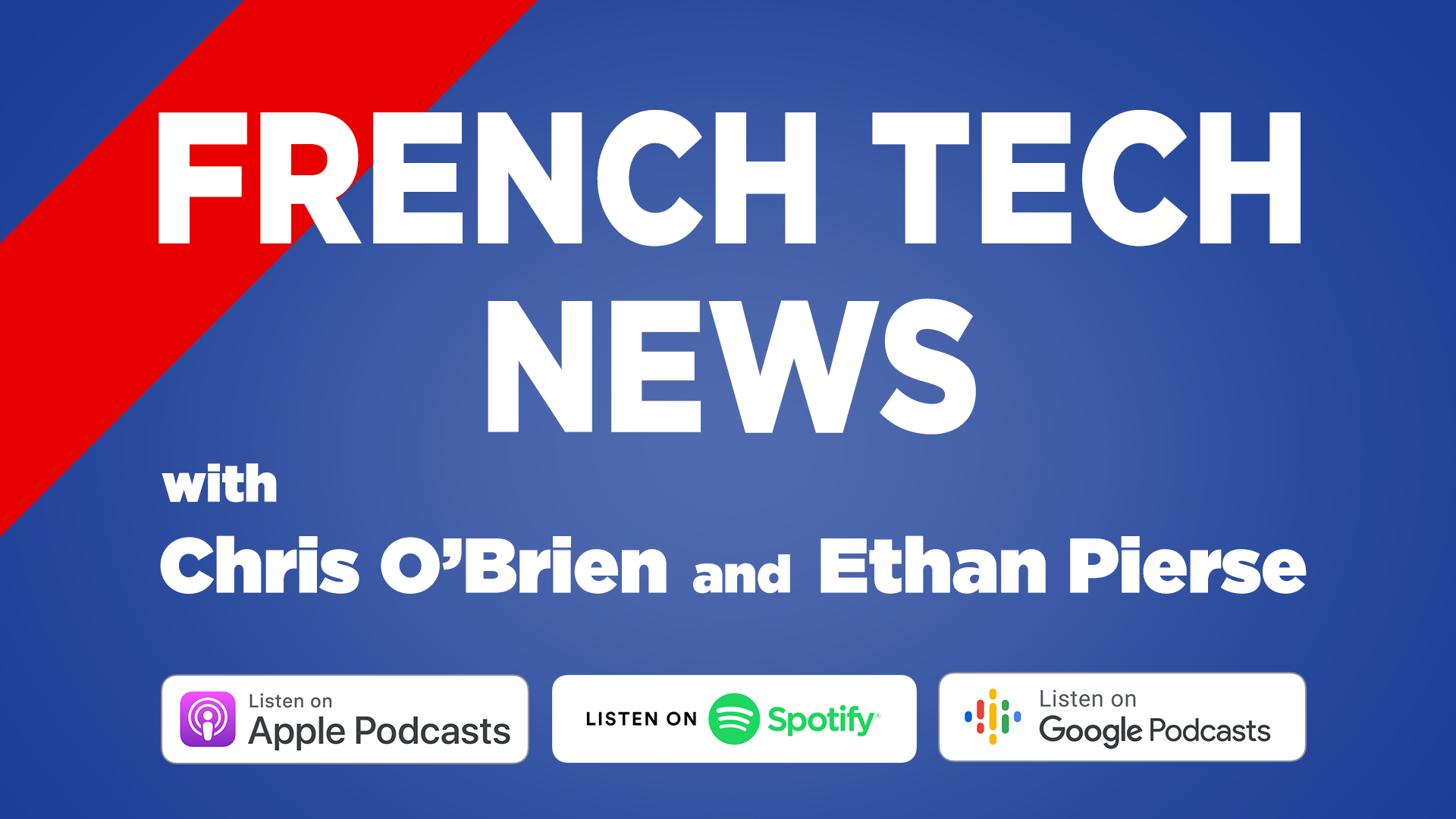 Join me and co-host Ethan Pierse each Monday and Thursday night at 7 p.m. CET for our French Tech News Clubhouse session.
Tune in tonight for our conversation with Back Market, the red-hot startup that has created a global marketplace for refurbished goods. During the pandemic, sales exploded, a good sign for the circular economy. Does this mean people are ready to permanently change their buying habits?
🎙️ Also: Please subscribe to the French Tech News podcast, a weekly discussion with France's entrepreneurs, innovators, and venture capitalists.
---
👋🏻 If you're enjoying The French Tech Journal, support the project by forwarding it to friends and sharing it on your social networks. You can also comment on this post. And if you have ideas for stories, tips, or just want to harass me, send me an email: chris@frenchtechjournal.com. 👋🏻
Comments