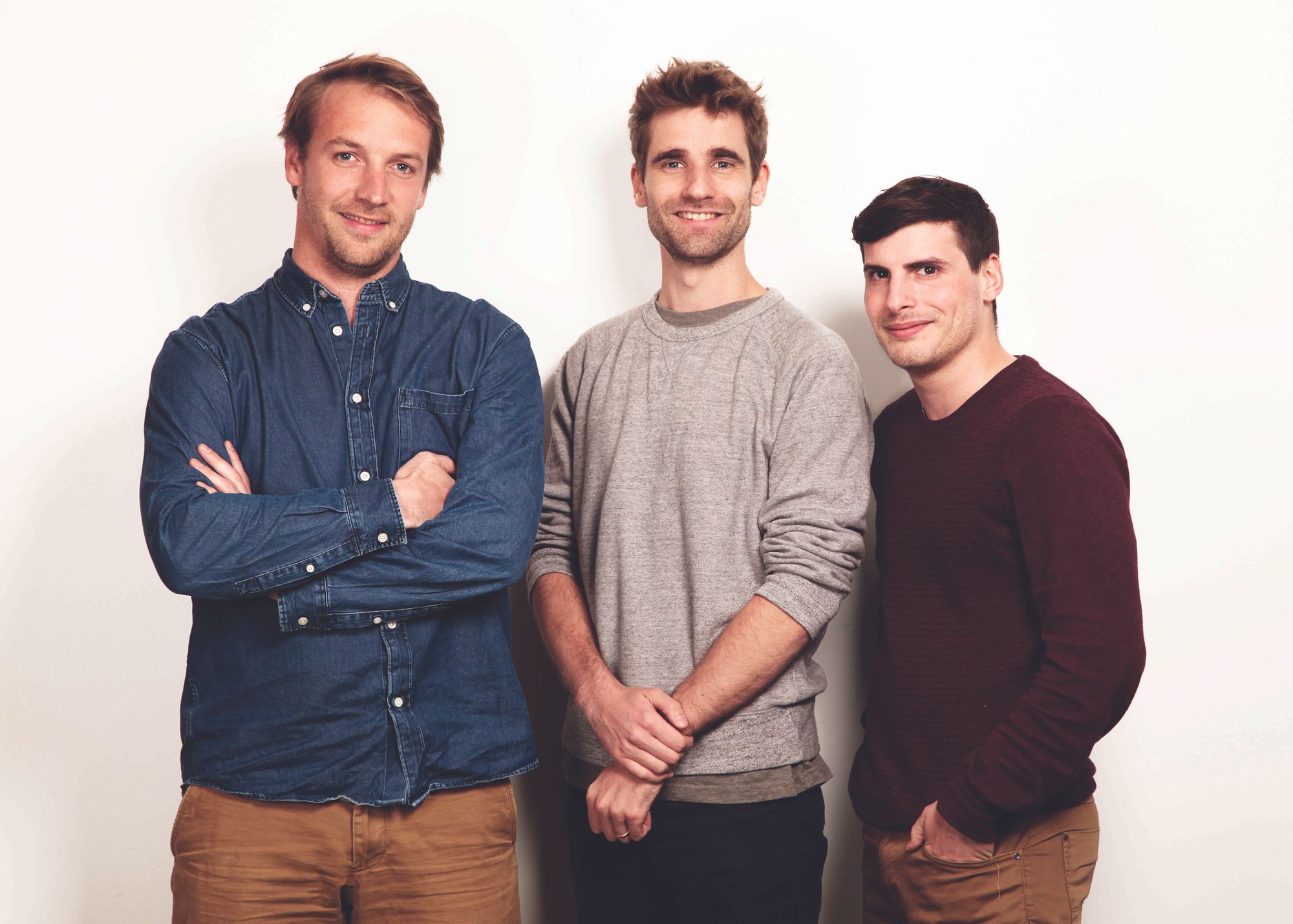 Back Market is an easy company to underestimate. But its platform for selling refurbished gadgets has made it one of France's fastest-growing startups. Not only has the company raised $176 million in venture capital, but its expansion into the United States has been explosive.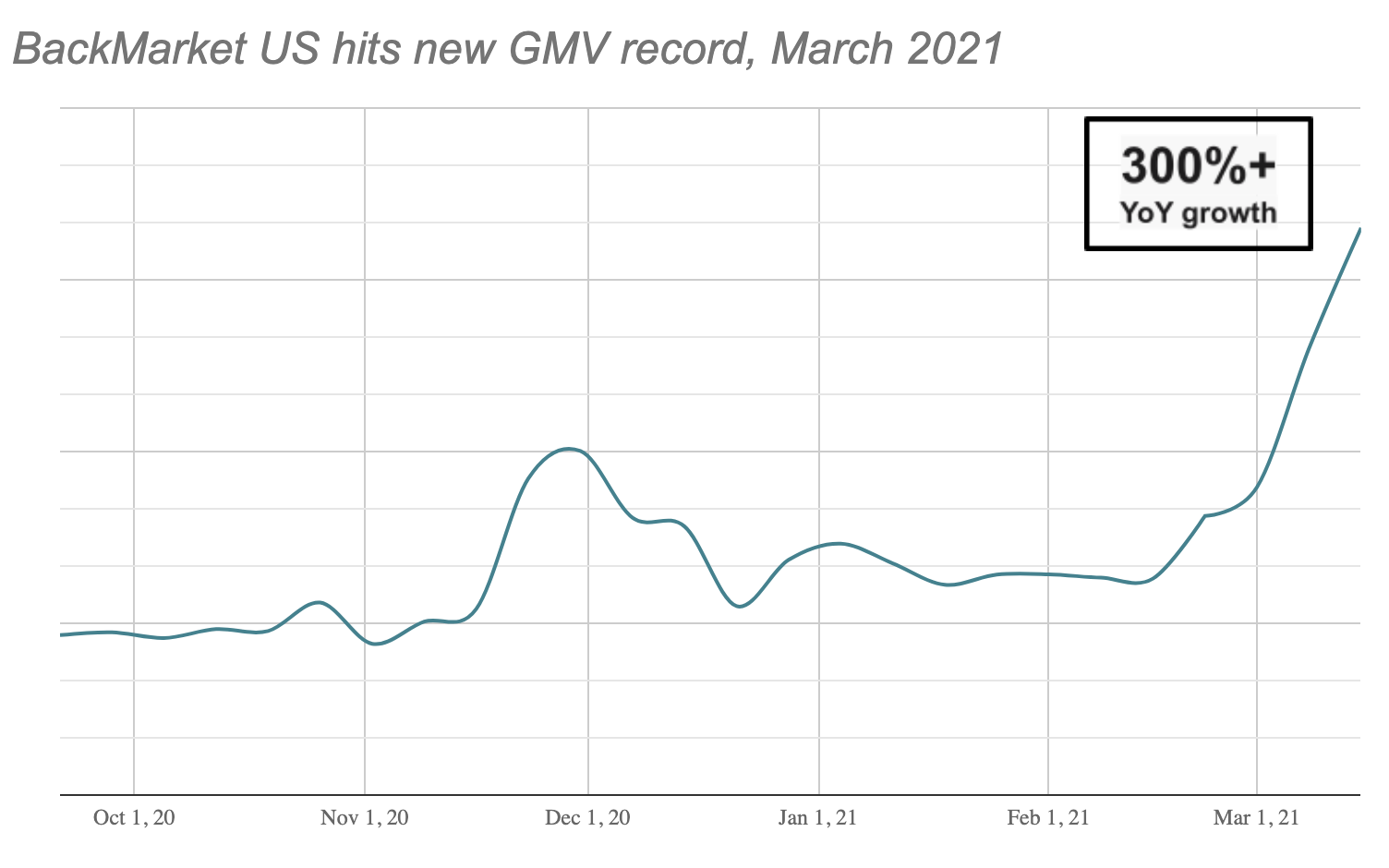 The company seems to have found the right idea at the right time. It leveraged a growing roster of factories that repair and restore consumer electronics to almost-new states. And it resonates with consumers who are more environmentally aware but are also looking for reasonable economic alternatives to the soaring price tags of items like smartphones.
During a recent session on Clubhouse, Back Market co-founder and Chief Creative Officer Vianney Vaute and Serge Verdoux, who runs U.S. operations, joined us to talk about the company's journey and to offer some lessons about scaling.
Vaute said when they launched Back Market 7 years ago, the founders spotted a disconnect between those refurbishers and consumers who didn't know who to trust. The first time I spoke with Back Market for a story, I was surprised when they showed me videos of sophisticated factories designed to restore used gadgets. It was a far cry from the image I had of two people in a back room with a few specialty tools replacing cracked screens and broken batteries.
That was the same reaction co-founder Thibaud Hug de Larauze had when he first visited one of these operations while working for another company.
"He was curious and so decided to pay them a visit," Vaute said. "And there is a bit of the Chocolate Factory effect. You're in the middle of nowhere and you push the door open of a big complex and you see dozens of technicians that are in these white rooms that are like this science fiction movie. And you see robots designed to test at scale hundreds of devices. And you're like, 'Whoa, there is so much value here, so much knowledge.'"
But these factories had a marketing problem.
"What was lacking was a point of entry for the consumer, whether it would be my mom or my mom's neighbors," Vaute said. "It would be so hard to navigate within this ecosystem of refurbishers. We looked at the added value proposition of the devices, which is half the price and a warranty basically that can match new devices, and we said we just need to create one safe space. That came at the same moment when we had the realization that there was a huge business potential as well."
The central marketplace was the missing piece of this puzzle. Having identified a need and a solution, the founders faced the challenge of how they could build a system that buyers could trust. Refurbishers have wildly different quality standards.
So Back Market created an inspection program designed to select factories with a gold standard. And the algorithm on its site serves up the best combination of price and quality when users search, creating competition on quality among refurbishers.
"What matters to us is that at the end of the day, you have an equal quality standard among all our refurbishers," Vaute said.
That competition around quality enticed refurbishers to join. Not only did it emphasize the investments they made in their factories, but it also allowed them to charge slightly higher prices. Vaute said people are willing to pay an extra $20 or $30 for the highest-rated vendors.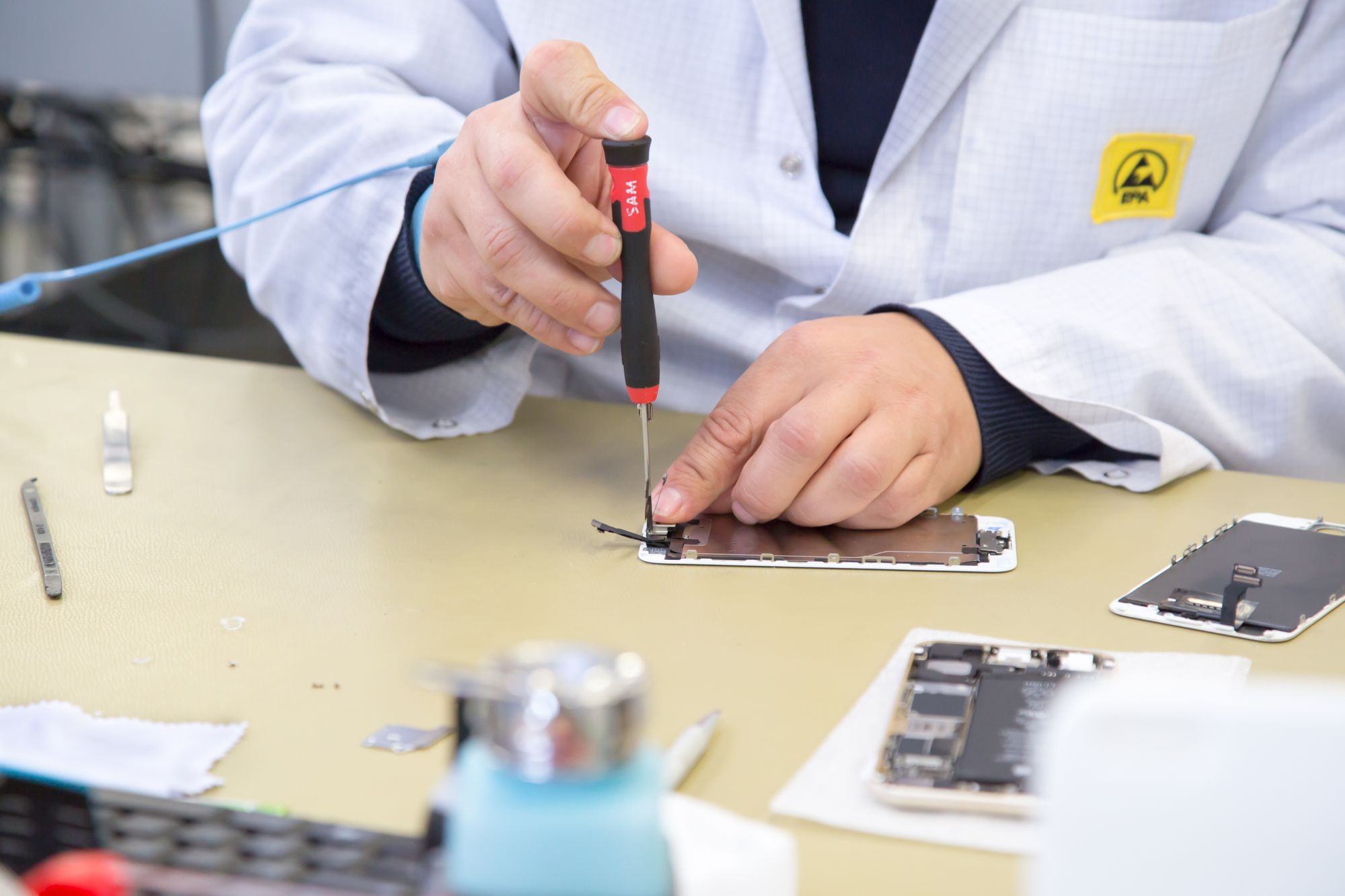 Westward, ho
From its founding, Back Market scaled pretty quickly across several European countries. Eventually, in 2018, the founders decided to enter the U.S. market, the second-largest for gadgets after China.
Vaute describes this as basically starting a business from scratch. To help do that, they brought in Verdoux, who had been working in the U.S. for companies such as American Express, Expedia, and Amazon.
"When we came to the U.S., we had to reinvent ourselves," Verdoux said. "It's a very big country where the market dynamics were very different with big players such as Amazon on the new product side and companies like eBay on the used side."
What helped was Back Market's solitary focus on refurbished gadgets, which allowed it to tailor the experience more for vendors and consumers. That included the ability to better educate consumers about the value proposition and a reassurance that they could trust the service.
"That's the big hurdle," Verdoux said. "From a consumer standpoint, people don't know our products and are reluctant because of the negative stigma that used products have historically."
To build trust, Back Market created a one-year warranty and a 30-day return policy, no questions asked. But the company also changed up its marketing approach to adapt to American consumer culture. That included making refurbished devices seem "sexy," a task that felt 10 times harder in the U.S. compared to Europe, Verdoux said.
Big players like Apple spend an immense amount of money convincing people to buy the latest and greatest iPhone, which makes older phones look dated. To overcome that fetishism around new devices, Back Market hired American marketers and branding advisors to help reposition the platform.
"When I say 'refurbished' in France, people are more curious," Vaute said. "They hear it as an innovation. When I say 'refurbished' in the US, I can feel people like maybe like pinching their nose and they think it's something old and dirty."
What worked? Verdoux said emphasizing bargains really resonated with American consumers. The environmental aspect also has been a powerful selling point: Buying refurbished means fewer gadgets landing in a dump.
The company got a big boost in May 2020. With the pandemic driving big sales of devices on the platform, Back Market announced a $120 million round of funding led by Goldman Sachs. That money was targeted at expanding partnerships and marketing. But it also is being used to accelerate a new program called Back Care that is creating a network of local repair shops that honor the Back Market warranty.
It's another step in building trust and matching the convenience of buying a brand new device.
Dancing With Big Tech
Verdoux said the success of refurbished platforms like Back Market is putting more pressure on big gadget markers to embrace greener practices.
The company hopes that will encourage companies to rethink how they design and build their devices. That's particularly true for Apple, which puts such an emphasis on the integration of hardware and software. Vaute said in recent years, Apple's Touch ID and facial recognition technology have made Apple devices more challenging to refurbish. He'd also like to see these companies and their partners make replacement components more widely available at reasonable prices.
Fortunately, France is playing a big role in changing these attitudes. France's new repairability rating law requires certain categories of device makers to post a repairability score next to the price. The rule just went into effect, but companies such as Apple and Samsung have already embraced it.
"I think attaching the idea of repairability at the moment of the sale is something quite powerful," Vaute said. "And I'm hopeful that in the long run, manufacturers will end up going further and they will see a real value in the second and third life of those devices."
Of course, that also benefits Back Market. The company is finding consumer pressure is the best way to influence the behavior of device manufacturers and get them to change their practices.
"I think a lot of OEMs and manufacturers are kind of torn with the concept of refurbished," Verdoux said. "In the short term, it hurts their sale of products. On the other hand, they realize that consumers more and more are demanding sustainability. At Back Market, we play a role in converting consumers in mass to the concept of sustainability."
---
Audio Goodness!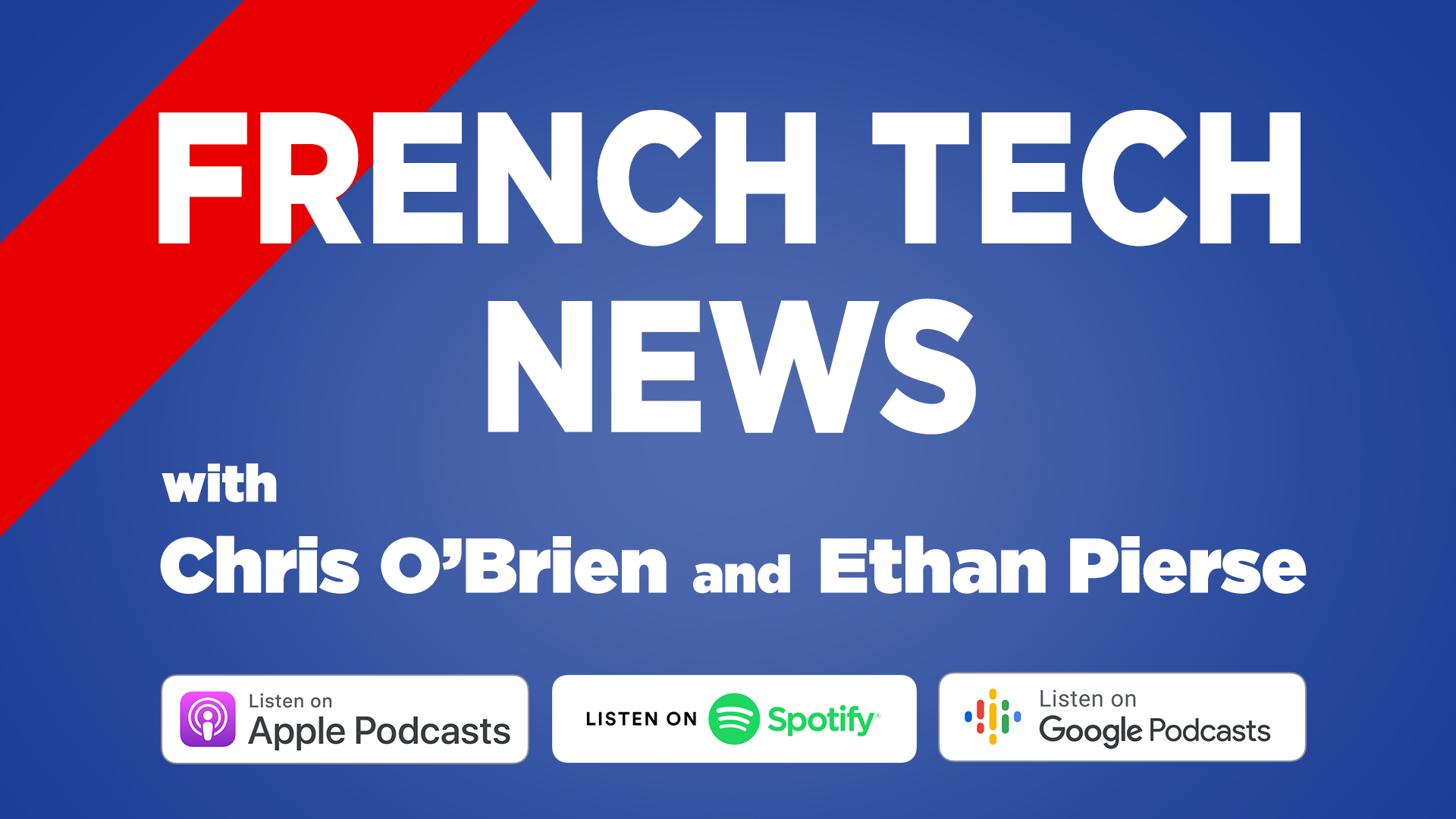 Join me and co-host Ethan Pierse each Monday and Thursday night at 7 p.m. CET for our French Tech News Clubhouse session.
🎙️ Also: Please subscribe to the French Tech News podcast, a weekly discussion with France's entrepreneurs, innovators, and venture capitalists.
---
In Other News...
Private Equity Magazine released a report tracking venture capital that caused quite a bit of chatter on social media. In particular, people were passing around this chart ranking French venture firms by deals and funding amounts:
The takeaway: There are a couple of oddities about this chart. Most notably, there is the omission of Kima Ventures, the Xavier Niel investment vehicle which dubs itself the "the most active business angel in the world." (Perhaps the business angel thing threw the magazine off?).
Still, if you want to get a general sense of the size and heft of France's various VCs, this chart is a handy place to start. One of the big lessons was best summed up by American venture capitalist Michael Jackson on LinkedIn, where he wrote:
"Ranking of the most active French VCs shows that it's Bpifrance's ecosystem. The rest are just living in it. The BPI is shown here at 40% of the investment value, not to mention that they're most likely the largest LP in many of the other funds on the list. There is no French VC scene without the BPI."
---
👋🏻 If you're enjoying The French Tech Journal, support the project by forwarding it to friends and sharing it on your social networks. You can also comment on this post. And if you have ideas for stories, tips, or just want to harass me, send me an email: chris@frenchtechjournal.com. 👋🏻