The French Tech Journal provides analysis of France's digital ecosystem as well as in-depth interviews with French entrepreneurs and VCs. If you like what you read, please forward the newsletter to friends or share it with your social networks.
🔥🔥On Friday (April 2) I'll be holding media office hours from 2 p.m. to 4 p.m. CET. If you're a subscriber to this email (free or paid) you can book a free 20-minute Zoom call. I'll answer your questions about journalism and the media and explain my workflow to help you better understand the perspective and challenges of journalists as you think about how to start pitching.
For those who want to go deeper, you can book an appointment with me at Superpeer. Subscribers to this free email can get a code for a 20% discount. Paid subscribers get a 50% discount.🔥🔥
If you'd like to support independent and original reporting on the French Tech ecosystem, please consider a paid subscription. You'll wake up every morning feeling really good about yourself.
Send tips, comments, questions, and your ideas to our global headquarters: chris@frenchtechjournal.com.
---
Denis Barrier is co-founder and CEO of Cathay Innovation, the Paris-based investment fund that part of Cathay Capital. While Barrier and Cathay have a global portfolio, having their global headquarters here is certainly a feather in France's startup cap.
And given Barrier's roots in the country and its sizable team in France, that means a chunk of its money is flowing to French startups. In recent weeks, Cathay has invested in French startups Alma and Iziwork which now join Cathay's portfolio of more than 80 companies. Among the French names in that group: Drivy (acquired by Getaround for $300 million), Ledger, and Heetch.
Still, Barrier believes the real strength of Cathay is its international vantage point. That's a plus for French entrepreneurs looking to scale rapidly because they would have an investor that has a sense of different territories.
"It is extremely useful for investing because you see whatever happens in the world so you can make better choices," Barrier said. "For entrepreneurs to have an early growth fund to be able to work with them and get new ideas from any continent as they rollout is also very effective."
Barrier began his career as a researcher in optoelectronics before moving into venture capital. He wanted to see more startups being created from French labs, but had a sense there was a disconnect between the academic and startup world. So he joined a new joint VC fund created by Orange and Publicis and moved to San Francisco about 8 years ago.
From this perch, he began to get a perspective on what was happening in China and the U.S. But he also began to notice that things were beginning to accelerate in Europe. A few years ago, he met Ming-Po Cai, a Chinese investor who was living in Paris.
Cai had decided to start the Cathay Capital private equity fund to invest across Europe, the U.S., and China. Barrier liked what Cai was doing, and soon he was brought aboard to start Cathay Innovation, the firm's venture capital arm.
One critical aspect from the start was the decision to recruit large corporations to be LPs. In France, Barrier estimates the $2 billion fund includes half the CAC 40, including such names as L'Oreal, Valeo, and BNP Paribas. The fund also has an open innovation platform and in some cases, helps those corporates connect directly with relevant startups so they can become direct co-investors.
A Big Small World
In France, Cathay is particularly excited about the health tech sector. Digital Health startups merge France's strength in AI along with the nation's strong health care system. And given his research background, Barrier is also bullish on France's Deep Tech potential.
"In France, there are a lot of very good researchers and very good engineers and a tradition about technology," Barrier said. "But there has been a missing link. So for us, when we invest, we invest in tech. Tech is not everything, but the deeper the tech, the better."
On the global stage, Cathay's biggest investments include China's Pinduoduo, the e-commerce giant that enables group buying to help consumers get better deals. It's the kind of investment Cathay likes: One that has a big impact on people's lives.
With teams in offices around the world, Cathay believes it offers an advantage to entrepreneurs because it better understands local nuances. That includes insight into how valuations vary from region to region.  
Barrier also points out that Cathay, because of its local and global funds, has the ability to help startups grow from early stage to scaling up globally.
France, Europe, and the World
Since leaving for San Francisco almost 8 years ago, Barrier has been amazed by how fundamentally the European startup landscape has been transformed. When he first left, there were a handful of unicorns in the U.K. and the Nordics.
But now he sees valuations rising and startups scaling much more rapidly, one of the trends that drew him back.
"Valuations are not everything," he said. "You must have a real business. But Europe is catching up. And now I think we are in a phase where we see more maturity and startups can raise hundreds of millions. I think now we have a real startup and VC industry and it's a testimony to what has happened. But we must target more and be able now to get deca-corns where there were unicorns. Because the game is global."
That's important because digital transformation is accelerating around the globe. It's critical that Europe and France play a role in driving that and capture the massive market opportunity. The good news is that the opportunity is there, and that's why a growing number of French ex-pats like Barrier are opting to return.
"You have a lot of people from the French diaspora who have come back to France for the same reason," he said. "They go wherever there are opportunities, or where there's a better life. So a few years ago, everybody was leaving France. The dream is to succeed somewhere. Now we see a flood of people who went to San Francisco and now come back. I think this is testimony to what is happening."
---
Audio Goodness!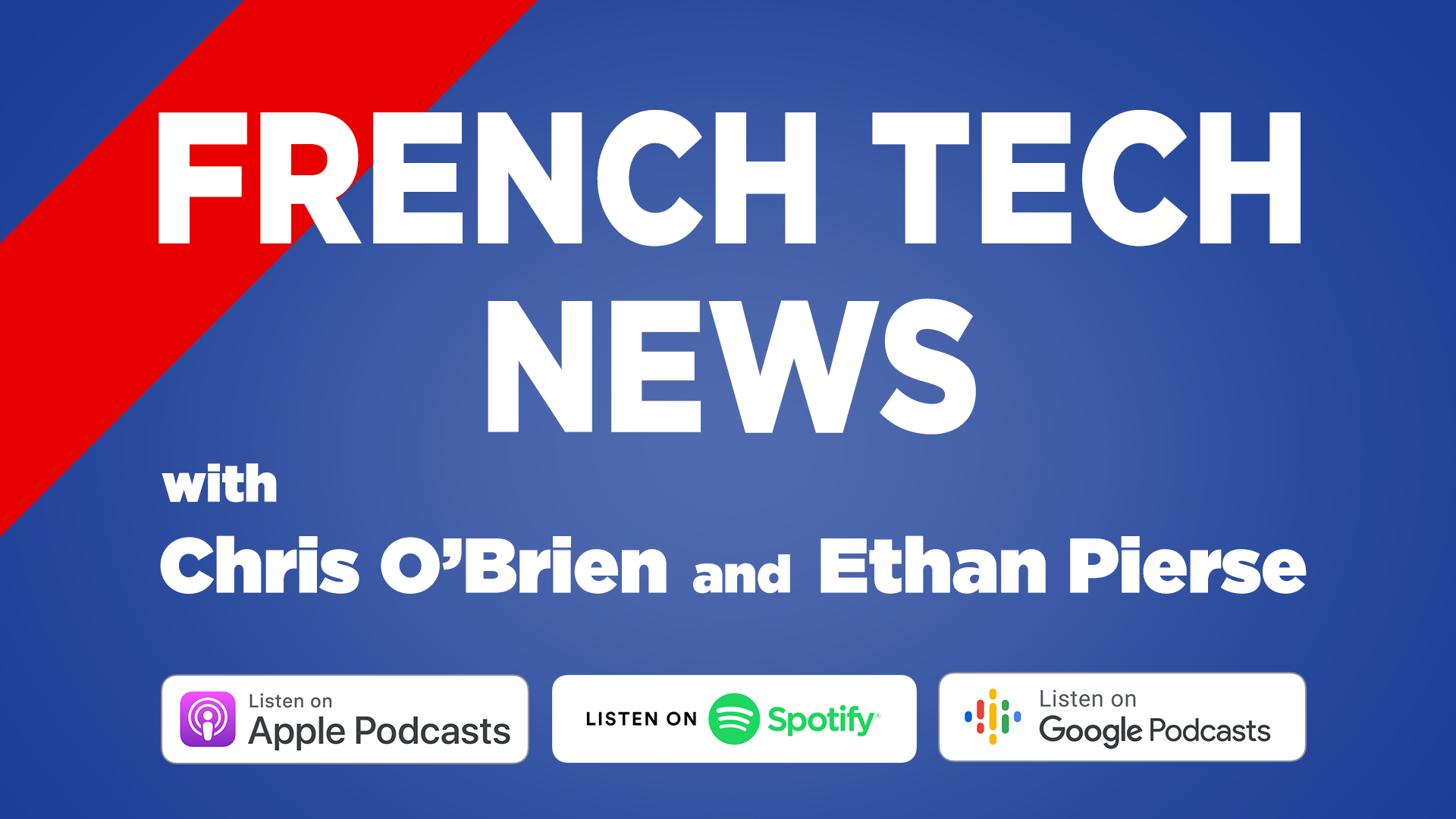 Join me and co-host Ethan Pierse each Monday and Thursday night at 7 p.m. CET for our French Tech News Clubhouse session.
🎙️ Also: Please subscribe to the French Tech News podcast, a weekly discussion with France's entrepreneurs, innovators, and venture capitalists.
---
In other news...
Bpifrance today launched "Tech in Fab", a platform for connecting start-ups with small companies, mid-sized enterprises, and large corporates. The project is part of a partnership with France Industrie, an association of manufacturers. The problem is that manufacturers are still not working enough with startups, and Tech in Fab is designed to change that.
The platform (found here), will provide access to educational material and explanatory content to help manufacturers better understand some of the innovative startups and technologies that could help transform their businesses and keep them competitive.
The big picture: This announcement touches on several key French Tech themes. First, a pillar of the government's innovation program is to get incumbent companies more involved in innovation, including investing, purchasing, and sometimes acquiring. That helps startups by creating investments, markets, and some exits. But it also ideally helps those traditional players become more innovative. Manufacturing is still a large economic base in France, and there is always a concern that one day companies like Tesla will come to dominate it.

Second, this announcement ties into the government's Deep Tech plans. Part of the goal is to lay the groundwork for an innovative manufacturing sector that can produce the breakthrough products being developed by research-based startups. That hopefully will create new types of jobs and markets that benefit the nation's economy more broadly.
---
Funding News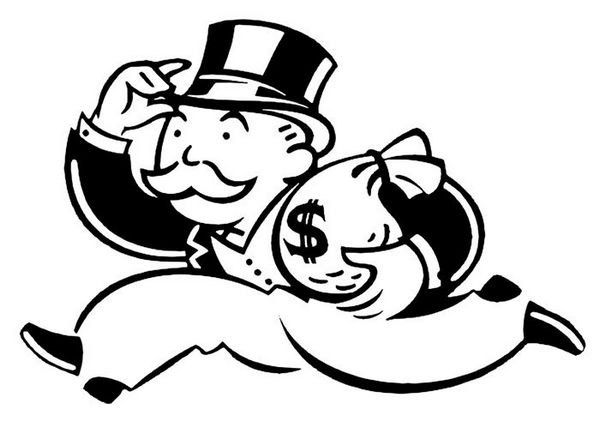 ---
👋🏻 If you're enjoying The French Tech Journal, support the project by forwarding it to friends and sharing it on your social networks. You can also comment on this post. And if you have ideas for stories, tips, or just want to harass me, send me an email: chris@frenchtechjournal.com. 👋🏻
Comments