While cyberattacks have been escalating around the world in recent years, the hacking of two hospitals in France last month still managed to feel unnerving. On February 16, we learned that hospitals in Dax and Villefranche-sur-Saône had been the victims of ransomware that shut down their digital systems.
While no patients were harmed, some had to be transferred to other hospitals. And several days later, staff were still working by pencil and paper as systems were being restored.
So the decision by the French government to announce a €1 billion cybersecurity strategy on February 22 was certainly auspicious in terms of timing. Another €300 million was later added to specifically target hospital security.
To discuss this ambitious plan, France's Digital Minister Cédric O recently joined Ethan Pierse and me on our twice-weekly French Tech News Clubhouse. The plan had been in development before the latest attacks. Indeed, he noted that there had been 27 attacks on French hospitals in 2020, a sign that the country had fallen behind in its cyberdefense efforts.
"If we look at the figures in terms of cyberattacks in France, they multiplied by four between 2019 and 2020," O said. "There is a growing concern about the level of preparation and the level of awareness of the importance of this issue within the French economy, but also within French society. We think that our level of preparation is really too low."
The plan sets several big goals. In addition to shoring up defenses, the plan is intended to seize on the opportunity that cybersecurity presents in terms of the economy and innovation. That includes developing 2 or 3 unicorns in this space.
"Cybersecurity is a domain in which France has a lot of knowledge," O said. "This is a growing business. This is the opportunity to foster the French cybersecurity ecosystem."
Israel has gained a reputation as the pre-eminent global hotspot for cybersecurity. It would be tough for France (or anyone) to match that. But at the same time, France has developed a strong ecosystem of data-related startups. And that same set of knowledge can be an advantage when it comes to building services to protect that data. On Clubhouse, O cited startups such as CybelAngel, but also larger incumbents such as Airbus and Capgemini who are doing interesting work in this area.
"We have a very interesting ecosystem," he said. "As far as startups are concerned, I think that it's still an ecosystem that is in development. As far as cybersecurity is concerned, we are not there yet. But this is what we have to be aiming at."
The plan also targets talent development. The goal here is to double France's cybersecurity workforce to 40,000. This is a challenge everywhere. The cyber industry has been sounding the alarm over talent shortfalls for years.
In the conversation, O acknowledged that France must climb a big hill here. But he also noted that more broadly there is a shortfall in tech talent. The idea then is to build a pipeline of talent by expanding tech and cybersecurity training at all levels, while also doing more to promote cyber as a career opportunity.
"In France, we need engineers and technicians because there is a huge issue about the size of the workforce," O said. "This is why we've been putting the emphasis on communication and advertising because we think that this is also part of the challenge, to attract more young people, especially in those places where unemployment is high, to these kinds of jobs in tech, generally speaking, but more precisely in cybersecurity."
The Cyber Stakes
Many of these challenges are global ones. But some aspects are specific to the country. That includes the threat such cyberattacks pose to the broader digital transformation that is already lagging.
As with other places, the pandemic has accelerated digital transformation in France. Still, O said that one out of 6 French people doesn't use a computer. Small and medium businesses have been slow to embrace digital tools. The government has been making a massive push in this area. But one of the issues that holds many back is their fear of a digital world. The headline-grabbing attacks that brought hospitals to their knees are just the kind of incidents that could increase that reluctance to move a business online.
"During the discussion that we had with the employees of the hospitals that we've been visiting, what was quite obvious for some is that the problem is not cybersecurity," O said. "The problem is the digitalization itself which is bringing about a lot of issues and a lot of problems that they did not have to care about before. So we have a huge tension."
Getting cybersecurity right is then not just a question of protecting assets, but also of reassuring the population that it can have confidence in a digital world. Otherwise, those at the greatest risk of being left behind will be even more likely to be left out of the digital revolution.
"We have a huge issue about getting those people and also businesses, small and medium, to jump into the digital era and to adopt digital tools," O said. "This is a question of competitiveness and equality. I think that with the rise of cyberattacks, we have a risk that part of the population we reject digitalization as a whole."
To tighten defense, France is also counting on its research community. About €65 million will be dedicated to research programs. And later this year, a new Cyber Campus will open in La Défense. Modeled after Israel's CyberSpark campus, the French campus will host large corporations, researchers, and startups to foster innovation around cybersecurity in the 20,000 square meter facility.
"We hope that by bringing everybody together at the same place within the same campus, we will be able first to foster cooperation," O said. "Second, we want it to embody the ambition of France on cybersecurity and have some kind of flagship that can pave the way for the cybersecurity ecosystem in France. We are honestly putting a lot of hope in that project. We think that we have there something that could be very interesting in the coming years."
---
Audio Goodness!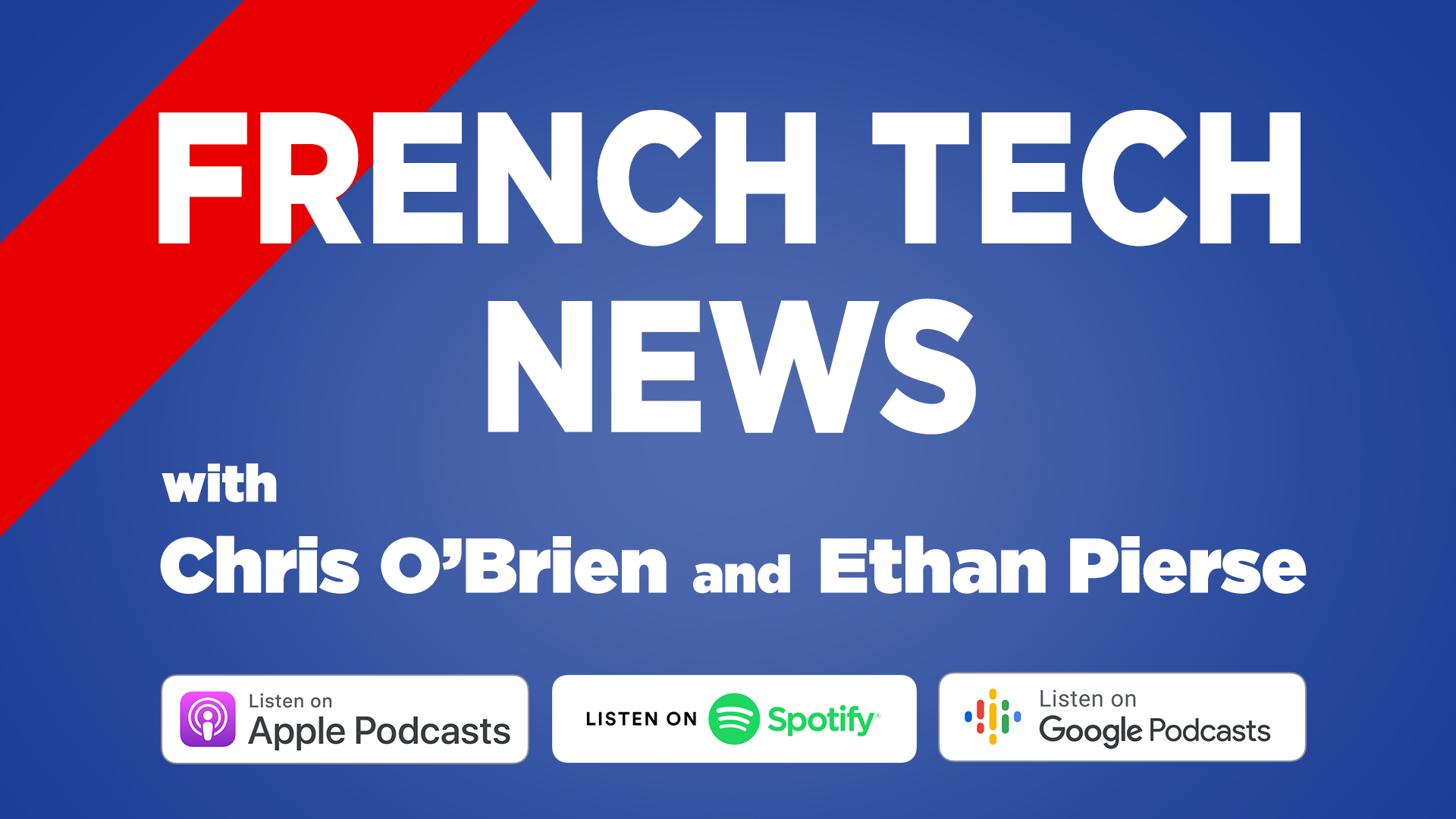 Join me and co-host Ethan Pierse each Monday and Thursday night at 7 p.m. CET for our French Tech News Clubhouse session.
🎙️ Also: Please subscribe to our brand-spanking-new French Tech News podcast, a weekly discussion with France's entrepreneurs, innovators, and venture capitalists. Take if for a drive while it still has that new podcast smell.
You can listen to the full conversation with Minister O here.
---
In Other News...
Vestiaire Collective announced Monday that it has raised €178 million in venture capital. The round catapulted the circular economy startup into unicorn status, which prompted a round of high-fiving at the highest levels.
The big picture: France continues to chug away toward its goal of 25 unicorns in 2025. But amid signs of progress, some have argued that the bar must be set higher. Why not deca-corns? In our Clubhouse conversation, Digital Minister O gave a nod towards this idea
"I would say that the goal is not anymore to just have unicorns," O said. "We have to be aiming at not only unicorns but something much more difficult: Companies that are valued at €10 to €20 to €30 billion. We have to be more ambitious."
---
Journalism Demystified: How do journalists do their job? How do they make decisions about what stories to cover? How do they get the information they need?
Book an appointment with me at Superpeer and I'll answer your questions about journalism and the media and explain my workflow to help you better understand the perspective and challenges of journalists.
If you're a subscriber to this free email, I'll send you a code for a 20% discount. If you're a paid subscriber, you can get a code for a 50% discount.
---
If you're enjoying The French Tech Journal, please support the project by forwarding it to friends and sharing it on your social networks. You can comment on this post on the website.
And if you have ideas for stories, tips, or just want to harass me, send me an email: chris@frenchtechjournal.com.