The goal of La French Tech is to be a bridge between government, its vast administrative functions, and startups. The broader idea is to create a service-oriented culture that makes France a more welcoming place to launch a company.
The relationship between tech and government can be a touchy subject around the world. But in France, the government has taken an unapologetically strong role in shaping and supporting the nation's innovation economy.
Kat Borlongan is director of La French Tech Mission, which is charged with both coordinating that government support as well as advocating for entrepreneurs. In a recent conversation as part of the French Tech edition of the Sesamers on Tour conference, Borlongan offered insight into her role as well as that dynamic between the government and startups.
Speaking live from startup campus Station F where La French Tech has its headquarters, she said the goal is to be a kind of bridge between government, its vast administrative functions, and startups. The broader idea is to create a more service-oriented culture that makes France a more welcoming place to launch a company.
"The idea is that whether we like it or not, the government is part of startups, whether it's when they're creating their company, when they're getting visas, when they're applying for funding through BPI,"  she said. "And instead of telling startups to come to the government, we decided to take the government to the startups."
In The Beginning
While the French Tech program was launched under the previous government of François Hollande in 2013, its mission expanded dramatically following the election of Emmanuel Macron in 2017. Initially, the idea had been to reshape the world's image of France's entrepreneurial culture through advocacy and messaging.
"Its goal was really to do two things," Borlongan said. "One is to put an end to French bashing in tech, especially abroad. And the second was to really introduce startups as a story: What is it, why are they important, and things like that. So it was really early in the evangelization days.
"Do people today still think that we only work 35 hours a week and that people can't make calls over the weekend and that nobody can ever get fired and that taxes are higher than they are in California?" she said. "I think there's still quite a lot of quite a lot of work to be done to show what France has become."
When Borlongan took the helm, the emphasis shifted from startups to scaleups, and from scaleups to unicorns. The government had been putting in place a series of programs to help French startups become international champions, from setting a goal of creating 25 unicorns by 2025 to establishing a €5 billion scaleup fund in September 2019. And then, of course, the job shifted to doing triage when Covid hit and many of those startups faced an uncertain future.
Despite the pandemic, French startups raised a record €5.2 billion in 2020. Borlongan credited those strong numbers to the growth in later-stage funding, a welcome development.
"I remember when I first started in 2017, there was one number in particular that really broke my heart. And that number was the Series C, which way back then was like 1%," she said. "And now, every couple of weeks or so we're announcing different mega-rounds. And I think a lot of it is also due to the fact that it's an ecosystem that really pulled together during the crisis. The government did not let anybody down. 24 hours after the lockdown was announced, [Digital Minister] Cedric O, took the mic and said, we're putting €4.3 billion on the table to make sure that we preserve the French Tech ecosystem."
Those startups are becoming an increasingly important economic engine. She projected that the companies selected for the latest French Tech 120 list would create about 11,000 jobs in 2021 and 2022.
French Tech Ambassadors
While there are still problems to overcome, France can claim some success in changing opinions and developing a stronger reputation. That includes the toughest critics of all: The French.
"We see tons of French people that are becoming excellent ambassadors of the French Tech ecosystem," she said. "That's great. But what I'm really interested in is what they're doing. And what they're doing is they're coming home. We had an enormous wave of French tech entrepreneurs and employees over the last 18 months who came back to France. I had this really cool chat with our consul in San Francisco, and he told me that about 1,500 French people had left within the last 6 months."
Also encouraging is the growth of French angel investors backing French startups. And there are more French living abroad joining more French startups as employees. "That is a massive act of faith and shows to what extent the ecosystem has really changed," Borlongan said.
The Challenges Ahead
Of course, nobody is claiming France has turned into a startup utopia. Borlongan said plenty of challenges remain. These include continuing to navigate the impact for Covid, which has created immense opportunity for some sectors but a roadblock for others.
"It's changed the chessboard quite a lot in terms of who's growing and how," she said. "You can see startups that are moving really quickly and their challenges right now are massive hiring challenges."
She said recruiting talent also remains a high priority as La French Tech seeks to ensure that companies have the people they need to continue scaling. Companies are still trying to adjust their plans in terms of hiring remotely or locally. And that equation gets more complex for companies expanding internationally and needing to establish the networks they need to find the right people.
"All the playbooks that have ever been written go up in smoke and now everybody is inventing everything again from scratch," she said.
The French Tech Agenda
To continue addressing the challenges and building momentum, several programs have been created to provide additional direction and support.
One of the most notable is the French Tech Next40/120. The idea is to select the most promising startups that are ready to scale and then provide bespoke services to tear down any barriers. Borlongan described the program as a kind of marketplace that provides access to 50 different French Tech correspondents working in agencies across the government.
Each startup is assigned a Startup Success Manager who guides them to the right contacts and helps troubleshoots any other issues. Export visas, hiring visas, overseas contacts.
In addition, the French government invests about €1.3 billion in startups annually, either directly or indirectly. La French Tech Mission has a €5 million annual budget. And then there are other programs such as French Tech Tremplin, a diversity program that boosts entrepreneurs from disadvantaged communities. The program is gearing up for Season 2 and already has 200 founders participating.
Coming soon will be a new impact-focused program to highlight and assist startups working on climate change.
Future Of Events
On a final note, Borlongan offered encouragement to event organizers. She called on them to keep persevering despite the difficulties of the past year, calling events critical for the health of the startup ecosystem.
Online events have been an important stopgap solution. And virtual meetings have allowed venture capitalists to back companies in places that they otherwise might not visit. But the downside is that many investors also tend to lean on existing networks and back ideas that are already comfortable.
And that can cause greater exclusion for those who are not already part of an insider network, she said.
"If there's anything that I can say right now is that tech needs events," Borlongan said "It's important to meet people that people wouldn't normally. I think event organizers in tech have traditionally played a massive role in making sure that this ecosystem is as open and as diverse and really as inclusive as possible. We need you to really get back on track on that as soon as possible."
This article is the latest in a series produced in partnership with La French Tech & the French Tech Journal.
---
Audio Goodness!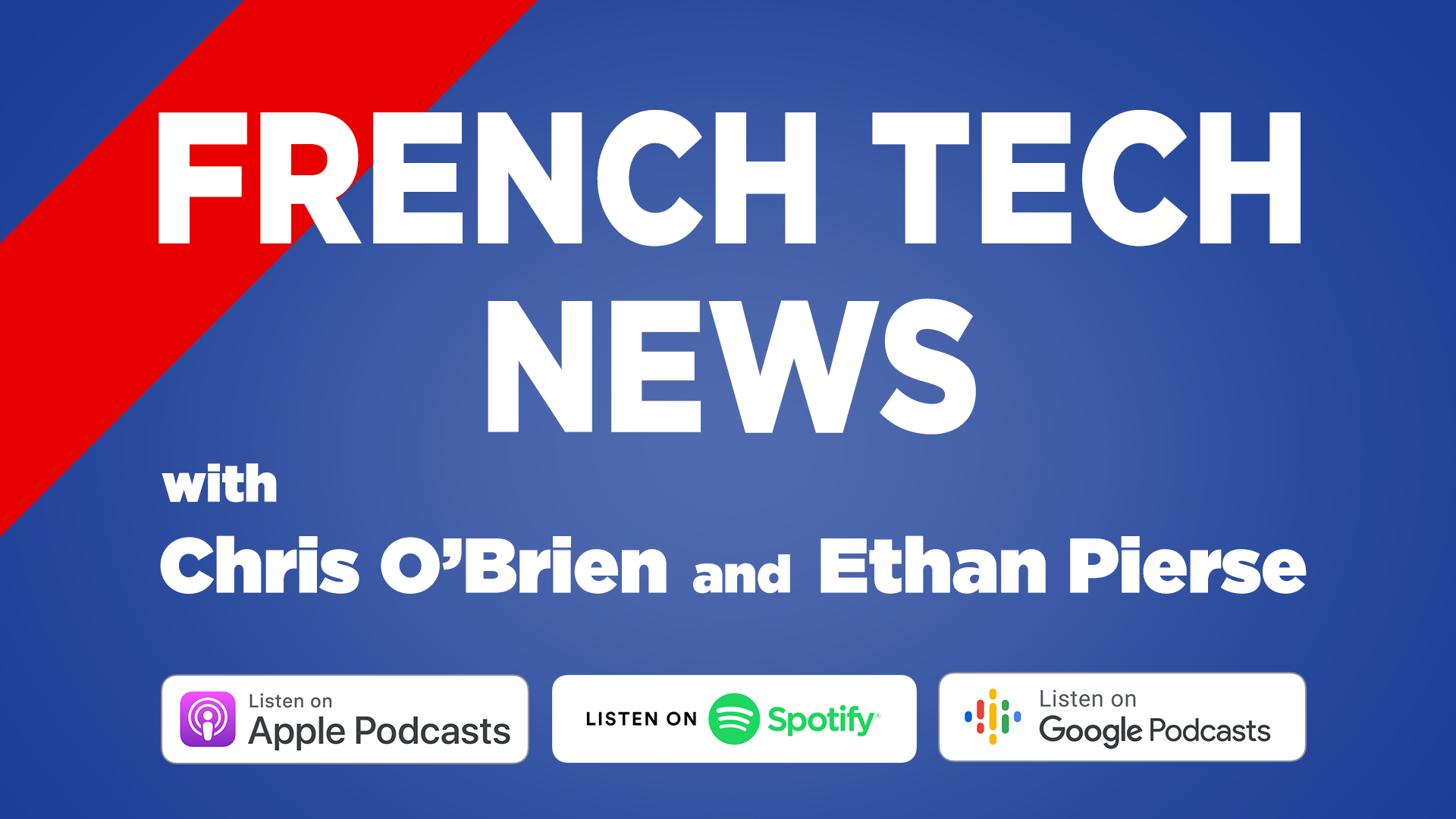 Join me and co-host Ethan Pierse each Monday and Thursday night at 7 p.m. CET for our French Tech News Clubhouse session.
🎙️ Also: Please subscribe to the French Tech News podcast, a weekly discussion with France's entrepreneurs, innovators, and venture capitalists.
---
👋🏻 If you're enjoying The French Tech Journal, support the project by forwarding it to friends and sharing it on your social networks. You can also comment on this post. And if you have ideas for stories, tips, or just want to harass me, send me an email: chris@frenchtechjournal.com. 👋🏻
Comments