Today marks the annual France Digitale Day which gathers the who's who of the French tech ecosystem. This year's edition will test whether those attendees are glass half-empty or half-full souls.
Yep, the funding environment still sucks compared to last year. Companies unable to raise money are being sold on the cheap. According to the Banque de France, small business bankruptcies are up 85% compared to 2022.
A new report by France Digitale and EY released in advance of FD Day also noted that French startups have only raised €4.2 billion during the first six months of 2023, compared to €13.6 billion for all of 2022. The report found that companies trying to raise their Series A are finding the sledding particularly difficult.
And yet...the authors try to make the case that even in these dark times, there are reasons for optimism.
For instance, the companies fighting on seem to be doing well. The subset of start-ups that responded to a survey recorded an average sales growth of 32% in 2022, up from 9 points in 2021. These companies are leveraging the money they already raised.  "It's a sign that these companies are resilient," said Maya Noël, Managing Director of France Digitale.
Sales by French startups are broken into 3 main categories:  60% to large corporates, 23% to other startups, and 17% to public agencies.
In addition, startups are largely holding the line when it comes to hiring and layoffs. While layoffs are up over the last 18 months, France hasn't seen anything like the carnage in the U.S., in part thanks to its labor rules that set a high bar for cutting employees loose.
But beyond regulations, the survey found that many companies were not quick to slash their ranks because they were still hoping to raise money and wanted to be ready to accelerate. Indeed, nearly 70% of start-ups surveyed plan to recruit between 1 and 10 people in the coming year, while another 18% are targeting between 11 and 50 new employees. Combined, that's a dip from the 98% of startups who said last year they planned to hire. Still, only 8% of startups plan to lay off staff in the next 12 months.
Meanwhile, profitability is the new mantra. About 55% of those surveyed said they would be profitable within three years, and 15% between three and eight years. And 90% of them said reaching profitability is their biggest priority.
Finally, while the overall numbers have taken a hit, the ecosystem just a got jolt with three major fundraising announcements in the past week: Verkor (€2bn in equity and debt), Accenta (€108m), and Swan (€24m). The FD-EY report highlighted that for later-stage companies that are hitting metrics, funding is still possible. And for others,  alternative solutions like debt and self-financing are providing lifelines.
So, half full? Or half empty?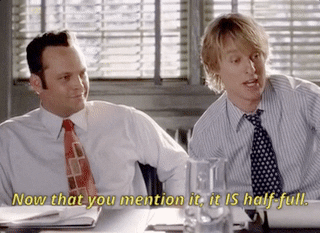 Check out the full report here:
Comments