While fundraising by French startups cooled in the third quarter, the country remains on pace to surpass previous highs for number of deals and overall fundraising.
According to the latest report from CB Insights, French startups raised $586 million in Q3'17. That's down from $1.4 billion in Q2, and $870 million in the same quarter one year ago. CB Insights said the absence of mega-rounds above $100 million led to the drop.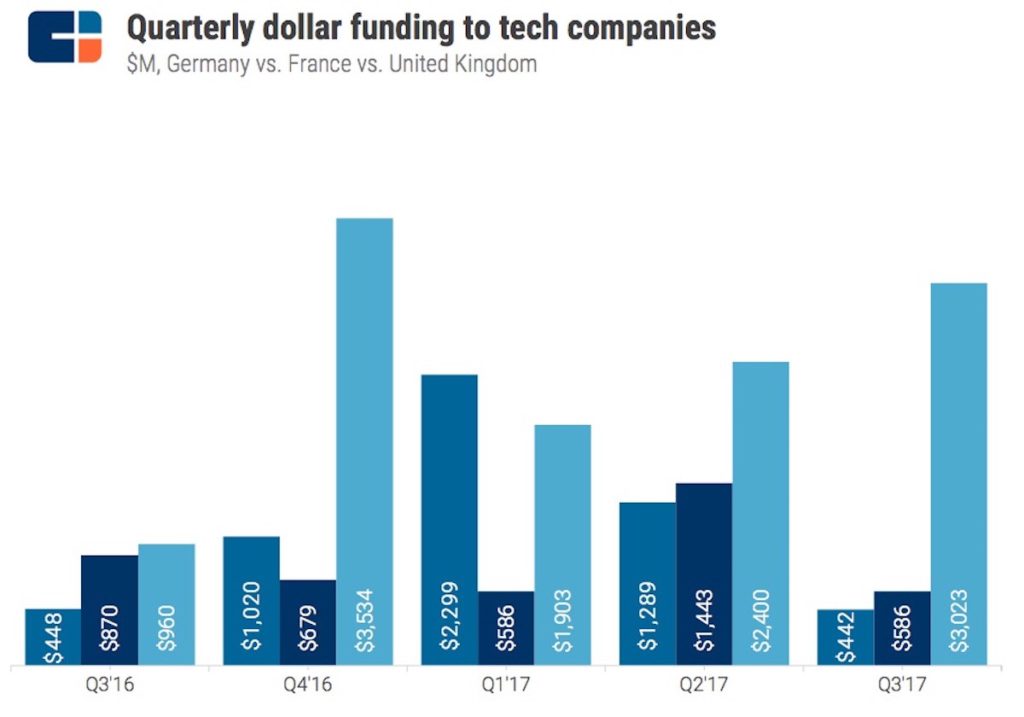 However, France topped Germany in fundraising for the second straight quarter. Though both fell further behind the U.K., which widened its fundraising lead in Q3.
Still, the overall trend remains strong for France, according to CB Insights. The firm projects that French startups will report 699 deals in 2017, an increase of 36% from 2016. And French startups are projected to raise $3.5 billion at the current rate, well above the $2.14 billion raised in 2016.
Also boding well for the future: Series A and seed/angel deals increasedto 70% of total funding, indicating a potentially strong batch of young startups.
A couple areas of potential concerns: Corporate VC investments dropped sharply in the quarter. Also, Bpifrance, the government-backed bank, remains the most active investor in French startups. And Bpifrance's Le Hub remains the country's most active. Ideally over time, the French startup ecosystem will need less direct financial support from government sources.
Comments