The French Tech Journal provides analysis of France's digital ecosystem as well as in-depth interviews with French entrepreneurs and VCs. If you like what you read, please forward the newsletter to friends or share it with your social networks.
If you'd like to support independent and original reporting on the French Tech ecosystem, please consider a paid subscription. You'll wake up every morning feeling really good about yourself.
Send tips, comments, questions, and your ideas to our global headquarters: chris@frenchtechjournal.com.
---
Deep Tech has become a rallying cry across Europe in recent years as the continent seeks to accelerate its startup ecosystem. But as eager as Europeans are to embrace the term here, it can leave people in the U.S. scratching their heads.
The most common response when I utter the phrase "deep tech" to someone from Silicon Valley is, "Huh?" Deep Tech is one of those phrases that can seem to mean something but doesn't explain anything. It's like "charming." What do we mean when we say, "It's a charming village." The word "charming" suggests an impression, but it's fuzzy, imprecise. It can mean different things to different people, and therefore it means nothing.
The challenge with Deep Tech is that definitions and categories can also be squishy. So first, let's start with this definition that Atomico used in its 2020 State of European Tech report:
The report defines deep tech as encompassing categories such as: artificial intelligence, machine learning, big data, augmented reality (AR), virtual reality (VR), drones, autonomous driving, blockchain, nanotech, robotics, internet of things (IoT), 3D technology, computer vision, connected devices, sensor technology, and various forms of recognition technology (NLP, image, video, text, and speech).
Interesting, but would most people lump AR and VR into Deep Tech? Or connected devices? Doubtful. But I suppose it depends.
Typically, when people talk about Deep Tech here, what they really seem to suggest is that there is a scientific or research component to the team. For instance, La French Tech Mission uses this definition:
Any breakthrough innovation project with high technological content, called deep tech, in other words based on technologies or combinations of technologies (from a research laboratory, having high entry barriers, etc.).
That tracks from the Deep Tech Benchmark developed by Bpifrance, which has 4 main criteria:
link with research
ability to remove technological barriers
creation of a strong differentiating advantage
long and complex go-to-market, therefore capital intensive
Bpifrance used that definition in January 2019 when the French government announced a 5-year €1.3 billion Deep Tech plan. Beyond the money, that program included a Deep Tech tour of universities and research labs to encourage the idea of turning breakthrough science into startups. It's an ancient idea in Silicon Valley, where Stanford University is effectively a startup farm. Culturally, French academics have been more resistant, though that is changing. To nudge that along, Bpifrance also took charge nationally of the associations that manage the logistics of tech transfer (IE, patents, royalties, etc.)  
According to French Tech Director Kat Borlongan, part of the goal of these programs has been to fill France's Deep Tech pipeline. France has an enormous base of scientific talent, but unfortunately, many have viewed startups in a negative way.
"Researchers saw them as cowboys out to make a quick exit," she said. "There's a lot of work being done on this. We've got programs that encourage more researchers to become founders."
Deep Tech VC
Borlongan joined a recent edition of The French Tech News Clubhouse that featured Elaia Venture Partner Xavier Lazarus. The main subject was a recent Medium post summarizing Elaia's 2020 results.
But Deep Tech is Elaia's bread and butter. And so the conversation inevitably turned to that topic when Borlongan asked Lazarus how he viewed France's Deep Tech future.
"I'm optimistic," he said. "If I were not optimistic, I would not be a VC."
Lazarus also took a somewhat larger view of Deep Tech. From the firm's perspective, its early investments in startups such as Criteo were Deep Tech because they involved emerging AI and machine learning to develop adtech. More recent investments such as Quantum Computing startup Alice&Bob are more squarely in that zone.
And just today, Elaia announced that it had co-led a €2.5 million fundraising round for i-Virtual, a startup that uses computer vision technology to detect vital signs. According to Elaia's press release, the company has developed "advanced signal analysis and artificial intelligence techniques such as deep learning and photoplethysmography, to provide an innovative solution, which measures vital signs remotely, contactless and with a smartphone."
In a separate interview, i-Virtual CEO Gaël Constancin explained that the current technology was based on a project that originated at the University of Lorraine and used VR to help autistic patients. That was developed by Dr. Alain Pruski who teamed with algorithmic specialist Abdelhak Moussaoui who is now CTO.
Today, the technology is a SaaS platform that works with other telemedicine services to enhance their diagnostic capability, including heart rate, respiratory rate, blood pressure, SpO2, heart rate variability, and stress level. The technology is currently in a clinical study at the University Hospital of Nancy.
This combination of science, medicine, research, and algorithms is a perfect example of how France wants to turn its intellectual property emerging from labs into a new generation of Deep Tech startups.
"There is a lot of potential in France for the kind of tech company as we are doing now," Constancin said. "There are a lot of inventions in France's laboratories. But they are just staying in the laboratory. What is difficult is to transfer those inventions from the laboratory to the market. That's why the association between a university person and a business developer is a good solution to get this to the market."
Stories like this are also the reason for Lazarus' Deep Tech optimism. That intersection of life sciences and the digital is particularly promising, he said. He believes that as researchers and entrepreneurs move closer together, they could ignite a powerful wave of innovation.
"If we can make this happen in France, we will have a tsunami," Lazarus said. "Our vision is that the easy stuff has been made. So let's focus on something that adds value to technology. It's better to start a Deep Tech startup out of Europe than just creating a new UI for an application."
---
In other news...
Less than 18 months ago, Paris-based Blade raised $33 million (for a total of €138 million) to expand its Shadow cloud gaming service. The company also had created a virtual PC service. One product announcement even drew Digital Minster Cédric O as a guest. Blade had loads of potential that landed it on the FrenchTech40 list in 2020 (though it slipped to just the broader FT 120 list released last month).
Perhaps that was an omen. This week, news broke that the company has filed for bankruptcy. The reasons are a bit murky. Apparently, even with the venture capital, the company took on debt to keep up with demand. And even with that, the company couldn't scale fast enough.
According to the NextInpact blog, which broke the story, part of the problem was a decision to switch from OVHcloud to the servers of its shareholder 2CRSi  which required rewriting large parts of the system. Squabbling among some co-founders led to some departures and inside turmoil. And an expected new round of funding late last year didn't come through.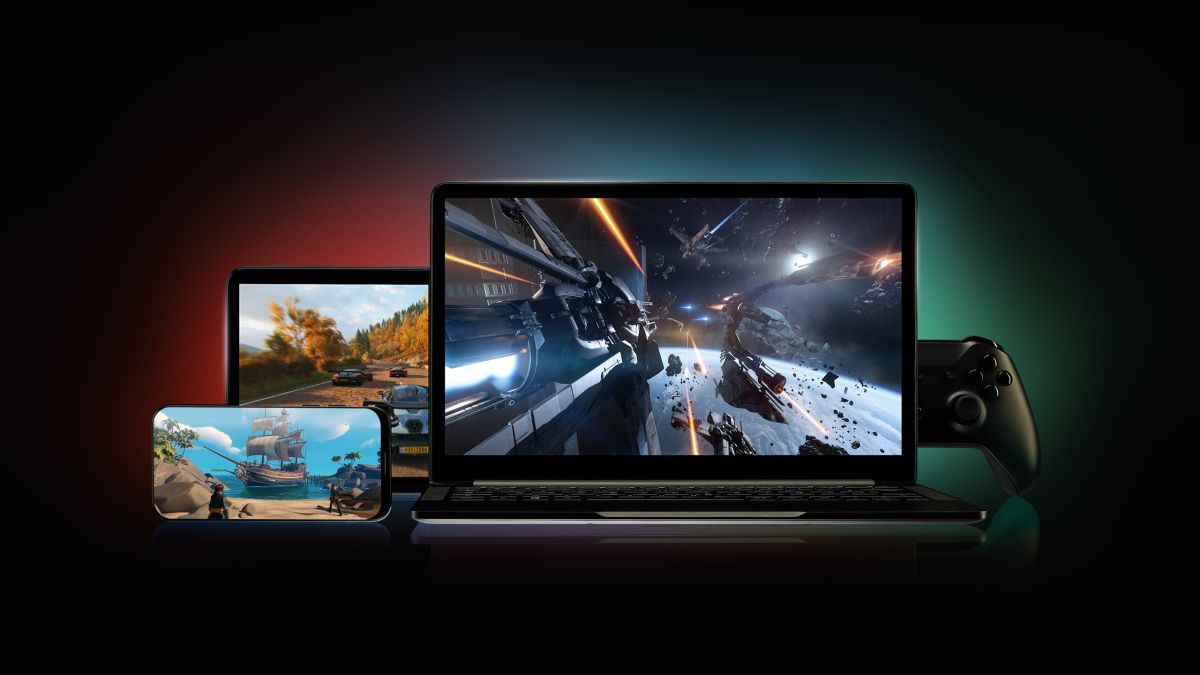 The big picture: There may be hope. OVH CEO Octave Klaba has offered to buy Blade via his investment fund Jezby Ventures and help it get back on its feet.  
It will take some time before it's clear whether that offer is accepted, and whether Blade can be saved. The tragic part is that the service itself had shown signs of popularity and still has a long waiting list. But bad management, in-fighting, and poor planning for scaling are tough to overcome.
Hopefully, Blade will get an Act II.
PS: Klaba and OVH are having quite a news week. Yesterday, Klaba, a Polish immigrant who founded OVH in 1999, confirmed plans to take the company public. Though the timing is not clear and the choice of stock exchange has not been announced.
---
Journalism Demystified: How do journalists do their job? How do they make decisions about what stories to cover? How do they get the information they need?
Book an appointment with me at Superpeer and I'll answer your questions about journalism and the media and explain my workflow to help you better understand the perspective and challenges of journalists.
If you're a subscriber to this free email, I'll send you a code for a 20% discount. If you're a paid subscriber, you can get a code for a 50% discount.
---
👋🏻 If you're enjoying The French Tech Journal, please support the project by forwarding it to friends and sharing it on your social networks. You can also comment on this post. And if you have ideas for stories, tips, or just want to harass me, send me an email: chris@frenchtechjournal.com. 👋🏻
Comments