---
(Pictured above: Doctolib CEO and co-founder Stanislas Niox-Chateau)
Doctolib Soars
My first visit in 2014 to a general doctor in France felt like I had stumbled back into the 1950s. I had to call her office for an appointment. The doctor answered the phone because there were no other assistants or nurses. Just her. All day long. When it came time to pay (the €23 was fully reimbursed by the national health system), I whipped out my checkbook and wrote my first check in almost a decade.
So while Doctolib may sound modest – booking appointments online – it felt like a giant leap into the future in France when it launched. Today, I book an appointment on my app and can even pay with a credit card!
Last week, Doctolib announced it had raised €500 million to become France's most valuable private company. The company was already a unicorn, but at a €5.8 billion valuation, it has now surpassed Back Market to take the crown.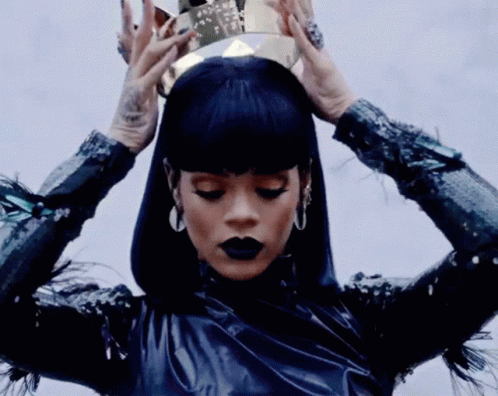 Normally, such announcements lead to a lot of French Tech cheerleading and flag-waving. But there were several unusual aspects to Doctolib's announcement which stand out.
First, Doctolib didn't issue a press release (and still hasn't.) It made the announcement via a LinkedIn post by CEO and co-founder Stanislas Niox-Chateau. And he didn't do many interviews aside from this one with Les Echos. I wrote my first story about Doctolib in 2015 when it raised $20.5 million and again in 2017 when the company raised $42 million. The company has organized annual updates and hasn't been publicity-shy, so it's interesting to see them relatively tight-lipped about such an epic milestone.
Doctolib's press office didn't respond to an email inquiry, nor did reps for the two main investors: Eurazeo and Bpifrance. Not even to say there was nothing else to say. Just crickets.
Speaking of investors, Doctolib only disclosed Eurazeo and Bpifrance in the Les Echos interview. Investment advisory firm Hogan Lovells also noted in a short press release that global private equity firm General Atlantic participated as well. That suggests previous investor Accel did not participate this time around.
Finally, the money raised is a mix of cash and debt, though we don't know how that breaks down or why they chose this route. Though for a company with solid revenues, debt is no doubt attractive to avoid shareholder dilution.
Of course, Doctolib has reached this point by taking an unconventional path. In an era when European entrepreneurs are being told to think globally, Doctolib built its business primarily in France and then Germany, before acquiring a rival to expand into Italy. The company, which currently has 2,500 employees, plans to use the money raised to hire 3,500 people in those 3 countries over the next 5 years, according to the CEO's post.
But there seem to be some hints that it may yet harbor global ambitions. Doctolib was transformed by the pandemic, particularly in France where it became practically a state utility for booking Covid testing appointments and then vaccine appointments. In a stroke of good timing, the company had just launched a video platform for teleconsultations.
And the LinkedIn post notes that Doctolib is "developing new medical and administrative software for practices and in 2022 we are launching a free secure and instant messaging service between caregivers." These Saas-type services could certainly expand its horizons which grew with the recent acquisition of security startup Tanker.
However, beyond France's border, the company faces tough competition from Poland's DocPlanner which operates in 13 Latin American and European countries and has 80 million users compared to Doctolib's 60 million.
Still, Doctolib has become a force that few would have imagined a decade ago. And yet, in many ways, it's still early days in terms of transforming health systems.
"I am convinced that digital technology is an essential partner in the daily lives of caregivers and patients and that we can have a humanistic approach to health innovation,"  Niox-Chateau wrote. "This is what we have been trying to prove since the creation of Doctolib, almost 10 years ago now."
---
‌BlaBlaCar Detours
Meanwhile, another French unicorn is riding the waves of global events that are hitting it in opposing ways.
Amid the growing boycotts of Russia came a big announcement from BlaBlaCar: The company released a statement saying it will "put an end to its investments" in Russia and is "canceling its plans to support the growth of that market."‌‌‌‌
Lots of companies announced boycotts, but Russia is BlaBlaCar's biggest market. I can't think of another French startup more exposed to the current situation.‌‌‌‌
In addition, the company said: "All money flows between its HQ and its Russian subsidiary are interrupted. Taking on its duty as an employer to provide protection to its over 100 local employees and to its community, BlaBlaCar will maintain the current service...but isolate its Russian activity from the rest of the company, and stop all development plans."‌‌‌‌
BlaBlaCar previously announced support for Ukraine, another major market, including helping its 85 employees in Ukraine relocate to safer places and offering them financial, logistical, or psychological support. ‌‌‌‌BlaBlaCar has also provided Ukrainian civilians with access to transport, and "made immediate changes to its platform to match volunteer drivers with refugees."‌‌‌‌
In Ukraine, Poland, Romania, and Hungary, its drivers are now able to offer free trips and take as many passengers as they can and the company is waiving commissions:
"BlaBlaCar members have already helped 80,000 Ukrainians find transport to a safer place...In Western Europe, BlaBlaCar buses, connecting main cities in 9 countries, are free for Ukrainian refugees."‌‌‌‌
This was no doubt a difficult decision for CEO Nicolas Brusson. The company entered Russia several years ago and business boomed. ‌‌‌‌That led to a €21 million funding round from Baring Vostok, a VC firm that had also backed Russian search engine Yandex.‌‌
In 2019, BlaBlaCar bought Russia's largest bus platform, Busfor.‌‌‌‌ BlaBlaCar has become a critical piece of transportation infrastructure that puts money directly into the pockets of Russians who share their cars. ‌‌‌‌BlaBlaCar doesn't disclose financial details, but this is bound to be a financial hit.
And yet...the pandemic and rising gas prices have sent the number of seats being offered on BlaBlaCar soaring 227% over the past year. In a LinkedIn post, Brusson said drivers were more motivated than ever to find ways to share their costs. "To compensate for these costs and reduce our dependence on fossil fuels, we have to change our transportation habits and do everything we can to encourage shared mobility," he wrote.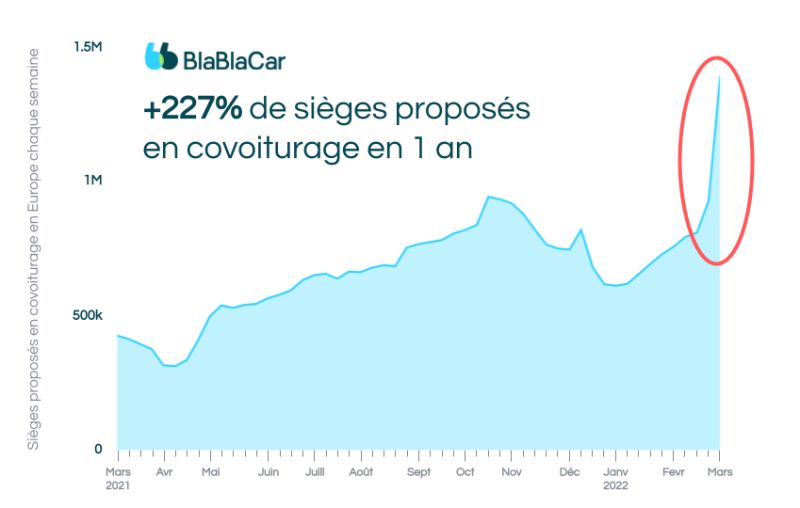 ---
Akt.io ICO Nostalgia
Perhaps, like me, you are old enough to remember the great ICO Boom Of 2017. For one frenzied year, it seemed that Initial Coin Offerings were going to CHANGE EVERYTHING about startup financing.
According to CoinDesk, ICOs raised $5.5 billion in 2017 and $6.8 million midway through 2018 before the roof caved in. Besides crypto volatility, one study of 2017 ICOs determined that 80% were "scams."
So, I was surprised to learn that FinTech Akt.io had just raised €27 million via an ICO. Nominally based in Dublin, the company has actually moved the base of its operations to tech hub Sophia Antipolis in the South of France and has hired more than 100 people there to build out its blockchain based wealth management platform.
I spoke with CEO and co-founder Gael Itier who has a background as an algorithmic trader. Itier is personally based in Dubai, and the company also has offices in Paris, London, and Berlin.
Itier originally created a robo-advisory company called Automata. That evolved into Akt.io which aims to create a more transparent money management system that lets users see exactly how financial institutions are using and investing their assets - both crypto and traditional. The first version of the product is set to launch in the coming days.
So why an ICO?
Itier said there are two main motivations. First, the ICO allowed the company to create its own token. The holders of these tokens will have the right to not just special features, but they will be able to participate in governance decisions, making Akt.io a bit more like a credit union than a classic bank.
Second, Itier said the company faced a product development dilemma. To build out the entire blockchain-based system with all the features meant hiring a lot of developers quickly. But to get sufficient money via VCs, the company needed to develop traction for a product that didn't exist yet. So it could have opted to build a much more limited version, try to get some momentum, and then raise more money to build in stages.
Instead, they launched the ICO because it let them raise money with no product. The offering attracted high net worth individuals and various business angels who were deeply knowledgeable about crypto and blockchain.
"They are more capable of understanding how innovative is the idea compared to VCs that wait for results," Itier said. "Otherwise, you cannot build something that would be considered an innovative platform without a certain amount of money. At the same time, before launching, you can't have the money from a VC."
Itier is already courting VCs for a Series B, post product launch. And as we spoke by phone, he was taking a break from shooting a publicity video. So expect to hear a lot of noise from Akt.io in the coming months.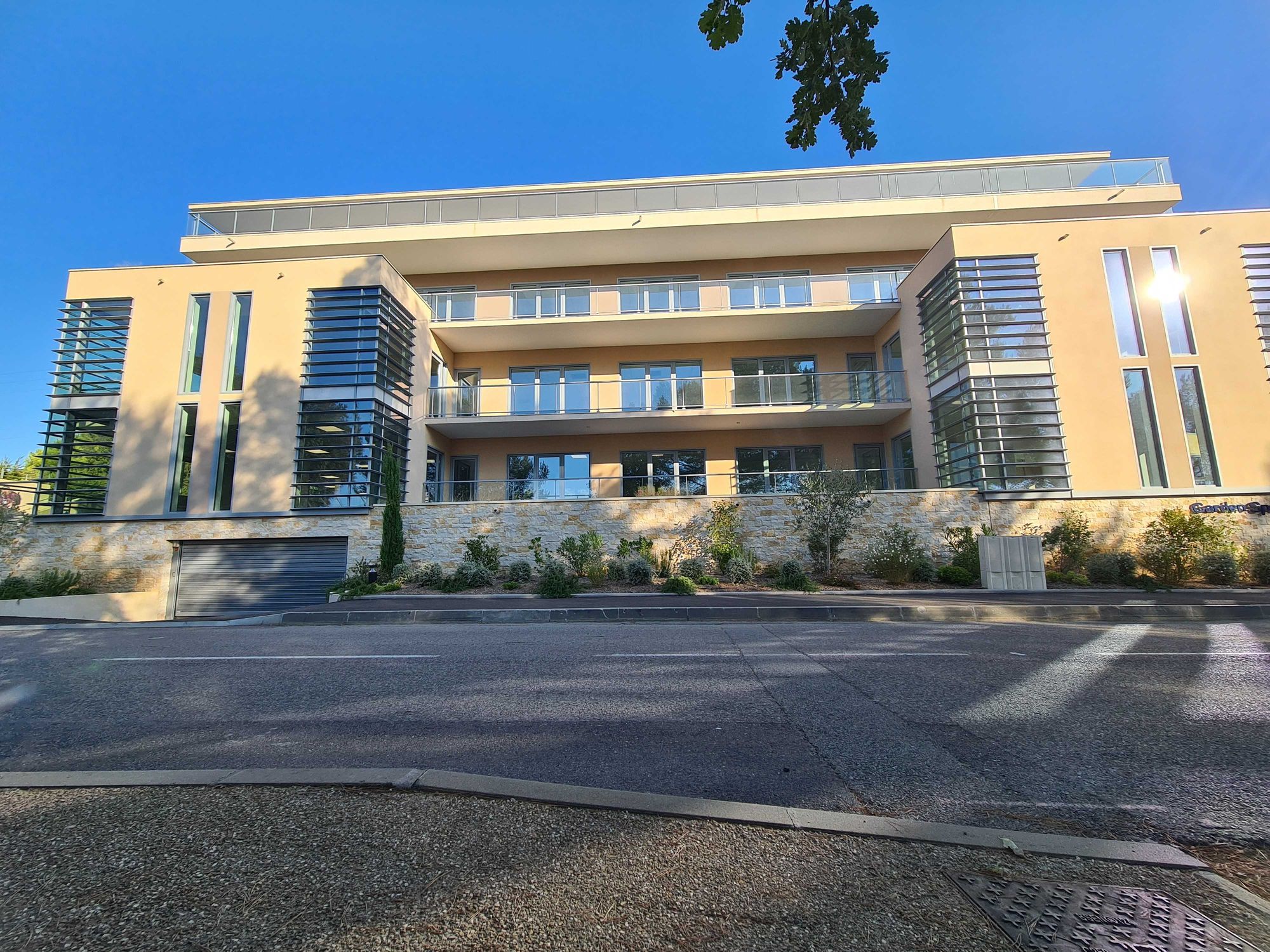 ---
In other news...
It's VivaTech time again. The mega-mega tech conference is gearing up for its 6th edition. After being canceled in 2020, the conference returned to Paris last year in a hybrid form where, to the organizer's surprise, it turned out to be a massive online hit even as it was limited to 5,000 people on site.
The conference is scheduled for June 15 to 18 and will be in person and available via live streaming as well. So far, they're counting on 50 side events, and 1,500 exhibitors from 30 countries. Themes will include global warming, mobility, future of work, inclusion, Web3. Basically, VivaTech looks to be back to its former gonzo self though it's not likely to hit the in-person attendance of pre-pandemic years.
Details were disclosed at a splashy ceremony at France's Economy Ministry that featured Digital Minister, Cédric O, Publicis Groupe president Maurice Lévy, Les Echos Le Parisien director general Pierre Louette, and VivaTech director general Julie Ranty.
Despite the ups and downs of pandemic life, in an interview later Ranty said she's feeling optimistic about this year's edition and the chance to bring such a large group together to remind the world that Europe's tech scene is on fire.
"All the signals are green and people have a desire and enthusiasm and a buzz we haven't felt in 2 years," she said. "And that feels good."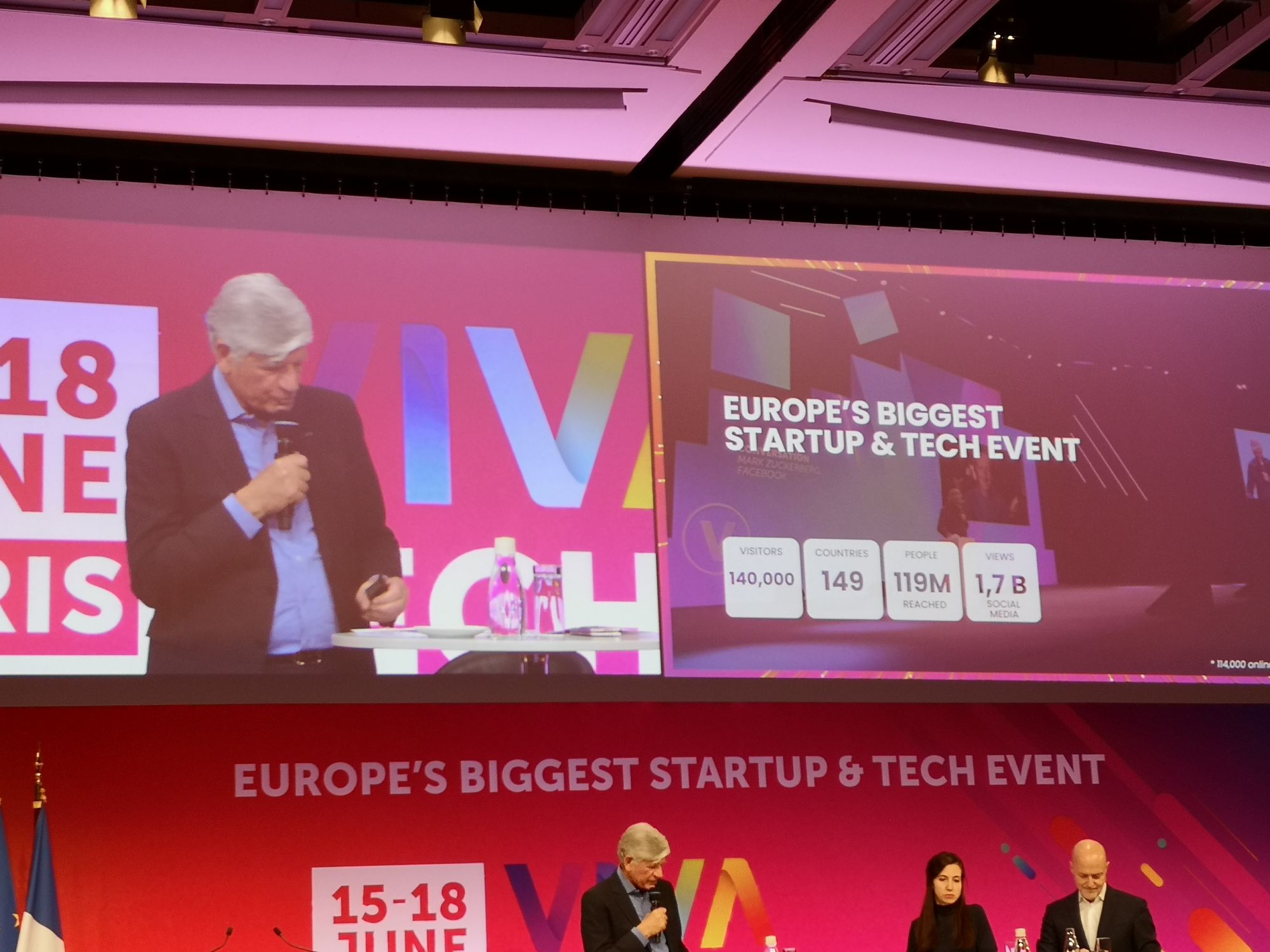 ICYMI, I sat down for a brunch interview with Nicolas Julia, CEO and co-founder of Sorare. Just six months ago his company, which uses the most hyped technology (NFTs) in the buzziest of industries (Web3), raised a $680m Series B round. It must now expand its fantasy sports league platform around the world — a scaling burden that requires hiring hundreds of employees, opening international offices, and signing major sports leagues to deals to make critical growth milestones.
But the man doesn't seem to be breaking a sweat. "To be honest, I'm not sure you'll find something crazy about me," he says laughing.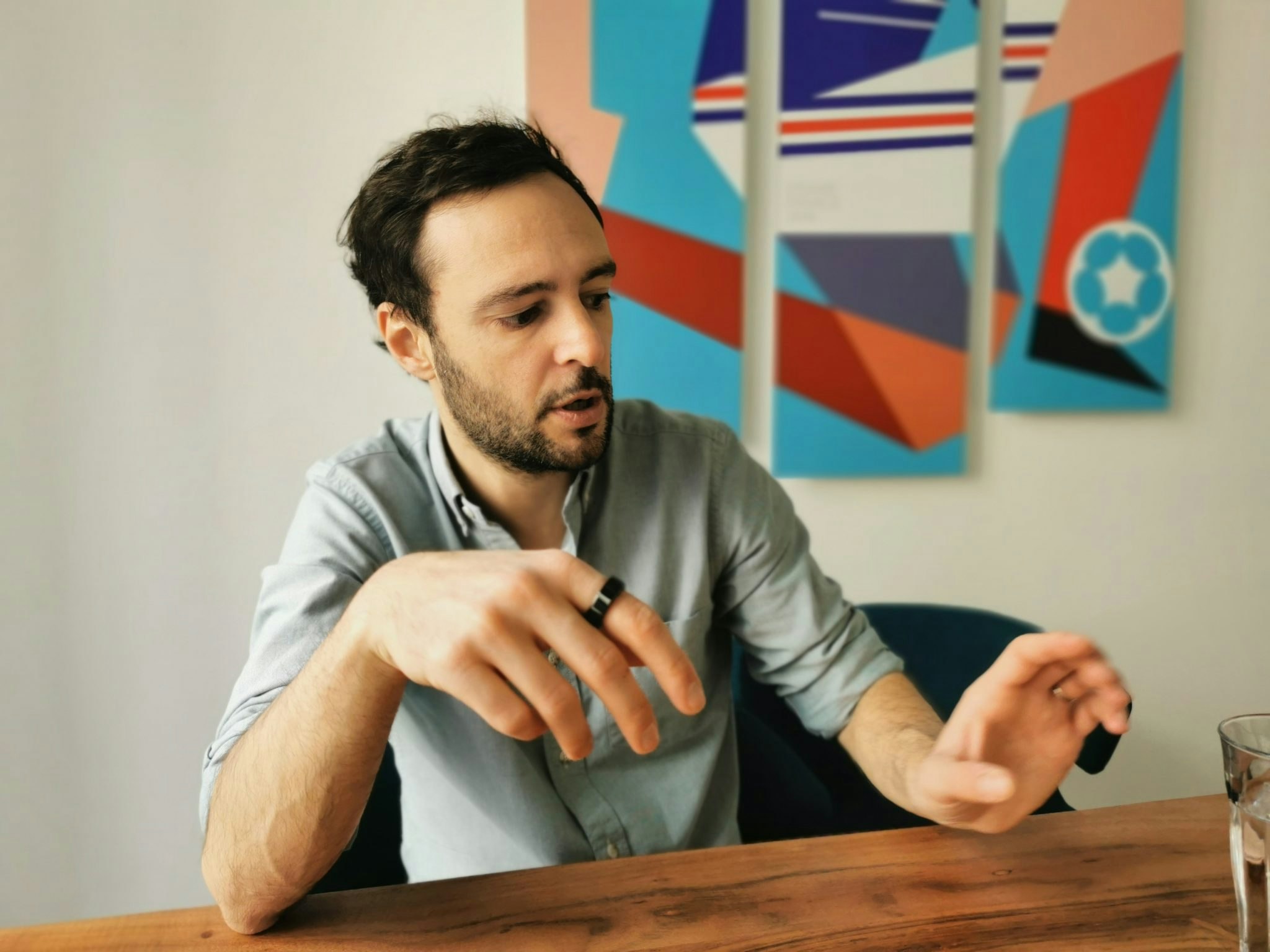 The Galion Project, a network of more than 400 French entrepreneurs, has created its first seed fund, dubbed "Origin". So far, 250 entrepreneurs are participating, with €30m raised toward a goal of €80m for the sector-agnostic fund.
‌‌‌‌Galion.exe will be co-managed by daphni alumni Willy Braun and Kevin Kuipers, with Chloé Monneyron joining as associate VC. ‌‌‌‌
"We really had an appetite from our entrepreneurs to invest in early-stage companies," said Agathe Wautier, cofounder and CEO of The Galion Project. "So we thought maybe we should do something together and do something that was really ambitious."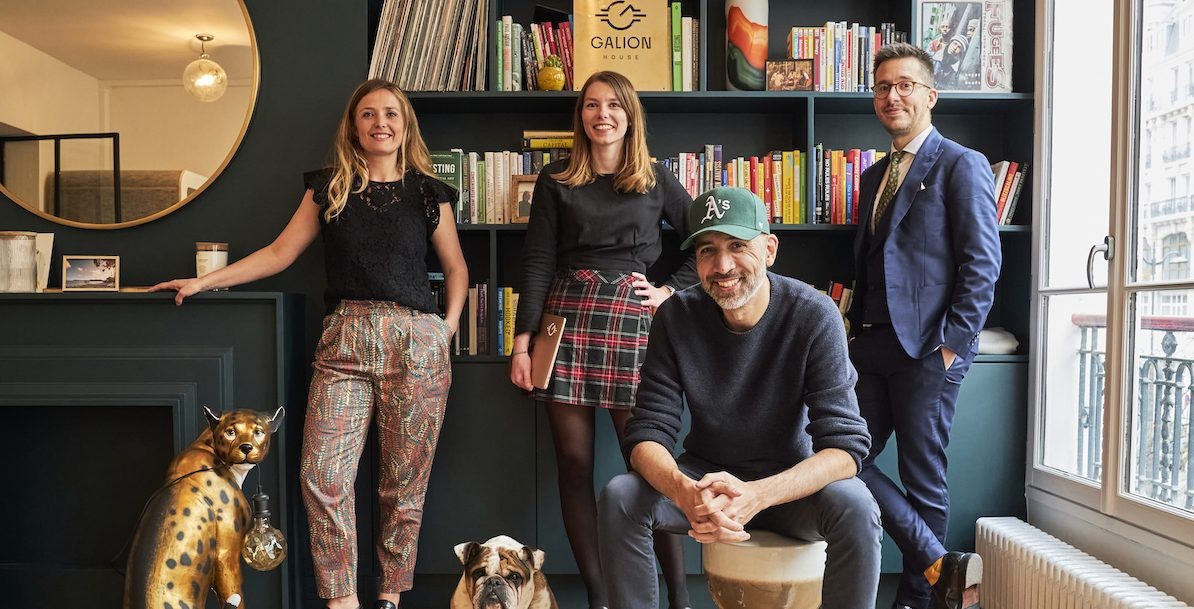 French VC news: Litzie Maarek and Marie-Christine LEVET announced the 2nd fund for Educapital focused on EdTech and Future of Work. ‌‌‌‌So far, they've raised €100 million toward a €150 million goal.
One of the few VC firms founded by women, Educapital has backed 22 companies in its 4-year history, including 2 exits (Lalilo by Renaissance and AppScho).‌‌‌‌
Why now? Both education and workplaces are still in the early days of digital transformation. Levet and Maarek emphasized that there is a huge opportunity in both sectors as new tools are created and learning shifts to a lifetime endeavor.‌‌‌‌
"There is a big upheaval in work," Levet said.‌‌‌‌
"Both sectors need to catch up," Maarek said.
Meanwhile, it was another week of Let's Make A Deal:
Behind Door No. 1: Just a couple of months after InsurTech Unkle raised its Series A, it was acquired by fellow InsurTech Luko for an undisclosed sum. Both offer complimentary insurance platforms for landlords and property owners and renters and homeowners. Earlier this year, Luko acquired rival German insurer Coya as France's InsurTech sector continues to heat up.
‌Behind Door No. 2:  Vestiaire Collective acquired U.S.-based Tradesy for an undisclosed amount. It's Vestiaire's first acquisition.
Behind‌ Door No. 3: InsurTech +Simple announced it had raised €90 million, mostly in debt, and then turned around and acquired 3 companies: Alians, which provides medical insurance; Carl Rieck Assecuradeur, insurance for independents; and Marintec, an Italian medical risk service.
Finally, in Metaverse news: President Macron unveiled his super long and super dense and super detailed agenda for a 2nd term should he be re-elected next month. Not surprisingly, that included a super long and super dense and super detailed agenda for tech. In what will no doubt prompt global eye-rolling, Macron said he wants to build a "European Metaverse."
While that may seem to defeat the very purpose of a metaverse, Macron raises an interesting point: He wants to make sure that the rights of creators and artists and anyone else working in this semi-charted terrain are properly protected.
The future army of virtual workers will get a boost in their field with the announcement of a new school opening in Paris that will be dedicated to the Metaverse. As I've noted before, France has never met an idea for an innovation campus it didn't like.  
---
👋🏻 If you're enjoying The French Tech Journal, support the project by forwarding it to friends and sharing it on your social networks. You can also comment on this post. And if you have ideas for stories, tips, or just want to harass me, send me an email: chris@frenchtechjournal.com. 👋🏻‌‌‌
Comments