Welcome...
👋 Greetings from sunny London, where I'm at the annual Sifted Summit hobnobbing with entrepreneurs and VCs while trying to understand the subtleties of English breakfast, such as: Am I supposed to put the ketchup on the eggs, sausage, "bacon," or beans?
In the newsletter this week:
Deep Dive: France has gone gaga for GenAI
Spotlight Interview: Techstars Paris' Rebecca Ravenni talks accelerators and sustainability.
Hot Deals: Deep tech led the dealmaking this week with funding for breakthrough technology and plans to industrialize those innovations.
Just a reminder that this newsletter is free. If you want full access to the Deep Dive and the Spotlight Interviews, upgrade to a paid membership. It will give you the warm glow that comes with supporting independent journalism.
Chris O'Brien
Editor, The French Tech Journal
---
Sponsored by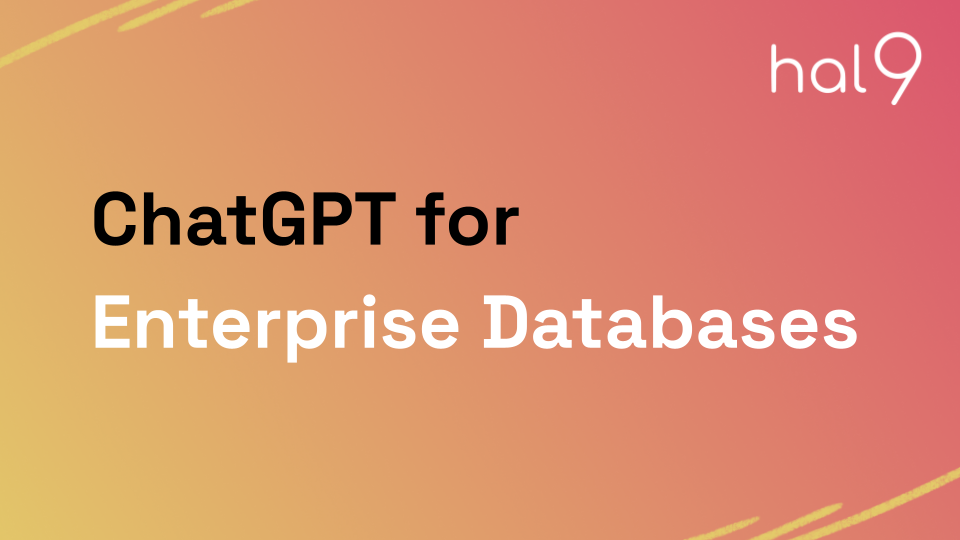 Chat with your enterprise databases using secure generative AI and empower business users in your team to do their own data analyses in seconds.
---
Tech Talk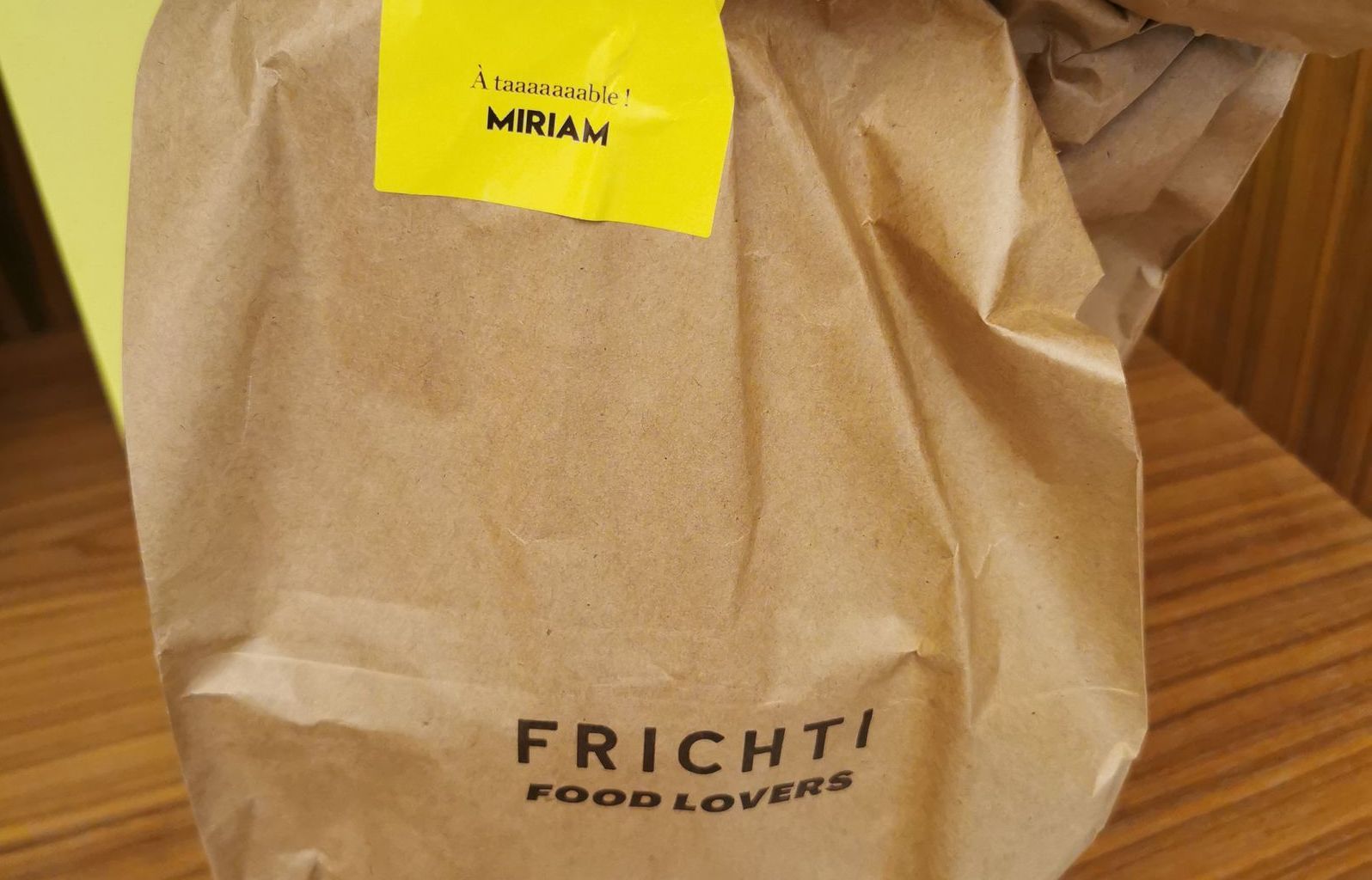 🌭🍔🌯↔️ La Belle Vie - Frichti: The game of high-tech hot potato that has been Frichti's existence over the past two years has now landed the meal delivery startup in the loving embrace of La Belle Vie. The latter - which delivers groceries and meals across the Paris region - announced that it had acquired Frichti out of bankruptcy court for chump change: €30k to buy the company and €450k to acquire its inventories. Frichti was founded in 2015 and has been popular among the startup set in Paris. But by late 2021, it couldn't raise its next round and so was bought in early 2022 by Germany's Gorillas. Which was then bought by Turkey's Getir. Which then filed for bankruptcy earlier this year. "As a French player, we are particularly proud of this outcome. Born the same year as Frichti with strong ambitions in foodtech, we share a taste for 'good products' and quality cuisine. Frichti has succeeded in creating a strong brand with thousands of loyal customers. We're going to keep its premium DNA and apply our healthy, robust growth model to it," said Paul Lê, co-founder of La Belle Vie, in his humblebrag statement. 168 Frichti employees out of 408 will join La Belle Vie's team of 376.
⚽️🏀🏸 ⬆️ Athletico Ventures: Founded by Arthur Bernard in 2020, Athletico Ventures, helps athletes invest in start-ups, including such stars as French footballer Antoine Griezmann. Now Athletico Ventures has launched an investment collective of 40 people from various backgrounds, including sporties like footballers Griezmann, Randal Kolo Muani, and Sébastien Haller, along with non-sporties like Station F Director Roxanne Varza, Index Ventures Partner Martin Mignot, Warner Bros Exec Andrew Georgiou, and the Afflelou family. The collective has already made 6 investments, including Wethenew (sneaker marketplace), Life5 (life insurance), ScorePlay (sports media content management) and Omada (sports betting). The collective writes €150k checks and targets public-facing applications, impact, and sports and entertainment.
🏭 ⬆️ Soitec: The company officially opened its 4th factory in a ceremony packed full of big names such as Thierry Breton, European Commissioner for the Internal Market, and Roland Lescure, France's Minister of Industry. Based in Grenoble, Soitec designs and produces innovative semiconductor materials that are used for advanced electronic devices, such as smartphone chips, and components for power electronics and photonic devices. The new factory cost: €400m. Politicos hailed the project as another step in the strategy of developing a sovereign microelectronics sector which calls for doubling national production capacities in electronic components by 2026-2027.
---
The Deep Dive:
France Goes Gaga For GenAI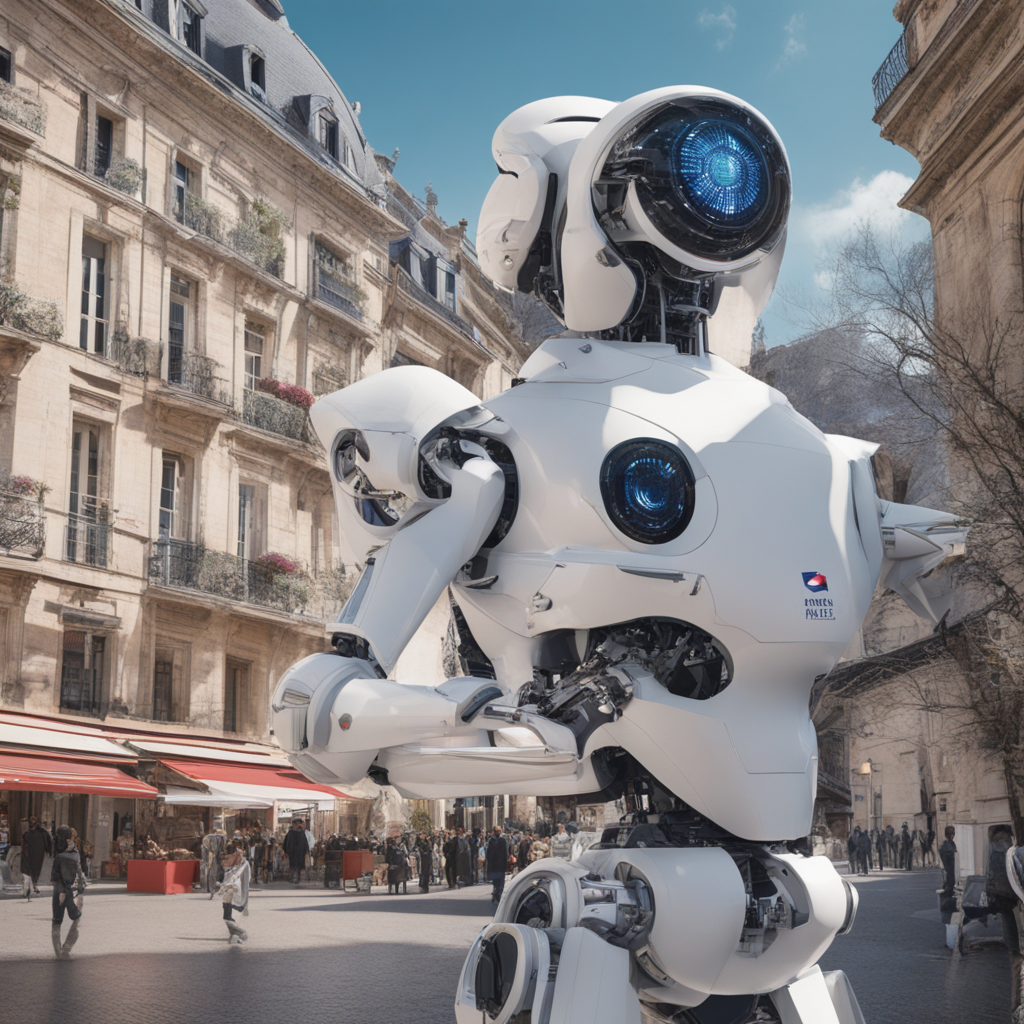 Big investments from Xavier Niel, OVHCloud, and a breakthrough by Mistral AI point to the growing stakes surrounding this critical emerging technology. The focus, as always, is sovereignty.
"We really need to make sure we have things that come out of here (...) so we don't have all our data transiting elsewhere so that AI doesn't depend on algorithms not created here and that aren't European," Niel said. "We don't want to have algorithms for our children that rely on our American or Chinese friends. They're fantastic, but we may not have the same rules or the same uses."
---
Spotlight Interview:
Techstars Paris' Rebecca Ravenni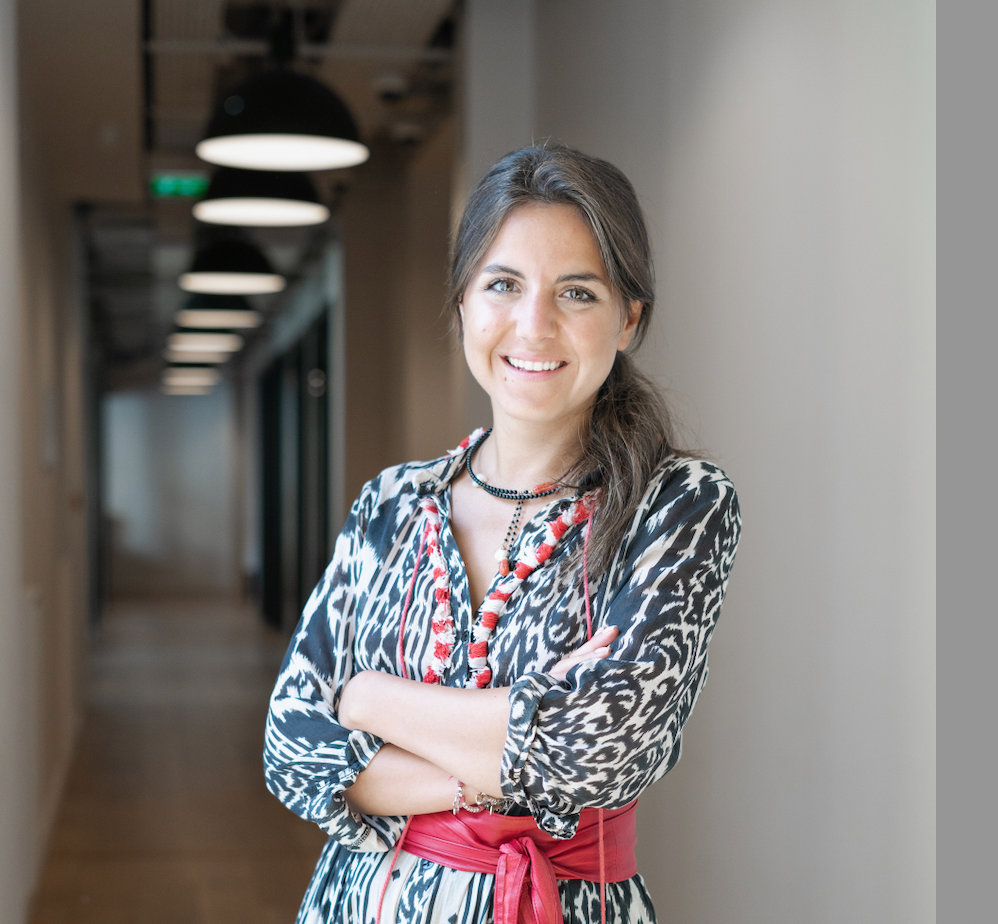 At France Digitale Day last month, we sat down with Techstars Paris' program manager, Rebecca Ravenni, to get her take on the French tech scene and what international investors like Techstars feel it has to offer. In addition to running its classic accelerator program here, Techstars has made Paris the focus of its sustainability efforts.
"Paris is home to an increasing number of impact entrepreneurs and ventures," Ravenni said. "The favorable regulatory environment in Europe was another reason for choosing Paris as the home for the sustainability hub."
---
The Big Deals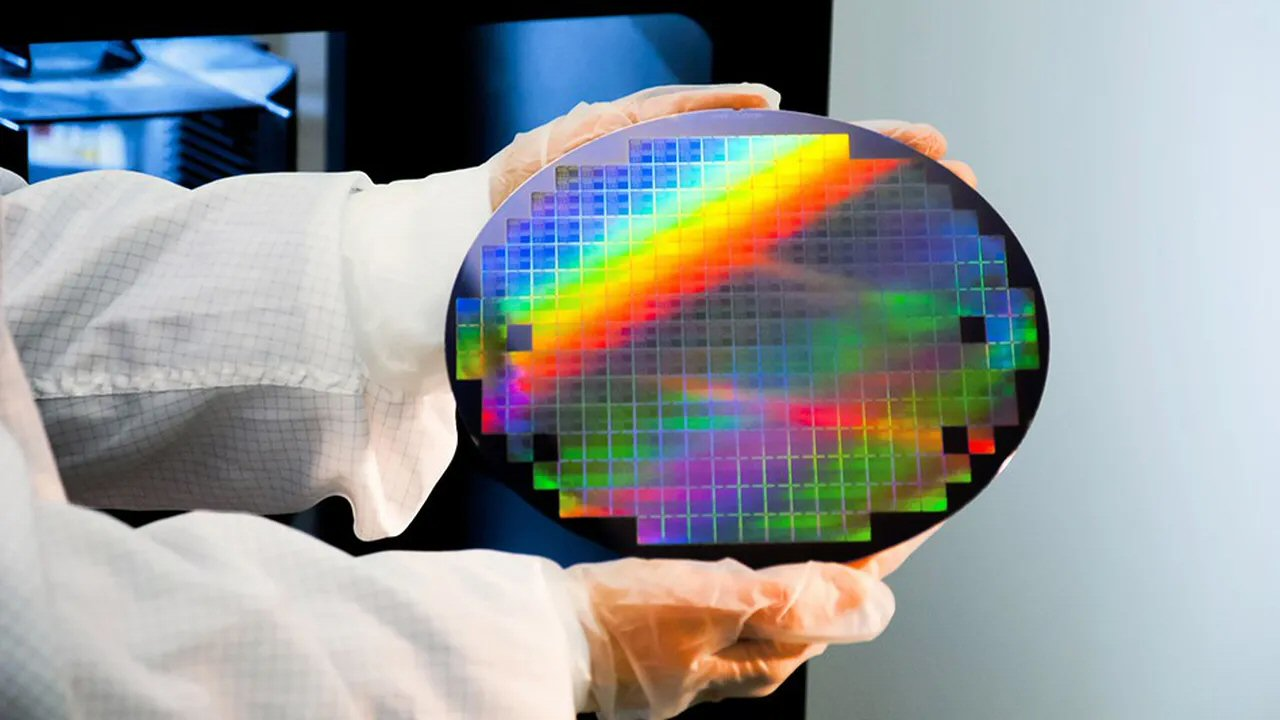 What: Aledia, a company that develops and manufactures a microLED (light-emitting diode) display technology on-silicon nanowires (WireLED™) manufacturable by any electronics foundry
Why: To revolutionize the display market
Funding: €120 million (Series E)
‌‌
Who: Co-founders are Giorgio Anania, Philippe Gilet, Xavier Hugon
‌Investors: CEA Investissement, Supernova Invest, Braemar Energy Ventures, Bpifrance
‌‌
‌What's Next: Aledia aims to accelerate its industrial development by producing and commercialising its first products.

What: ChapsVision is a data valorization specialist
Why: To help businesses and public authorities succeed in their digital transformation and generate value by offering a software suite designed for harnessing vast and diverse data.
Funding: €90 million
‌‌
Who: founder Olivier Dellenbach
‌Investors: Qualium Investissement, GENEO, Tikehau Capital, Bpifrance
‌‌
‌What's Next: The company plans to strengthen its French presence in the cyber and customer engagement sectors and expand its business in Europe through targeted acquisitions.

What: Umiami is a foodtech startup that produces plant-based alternatives to meat through its patented texturization technology dubbed "umisation." The process creates filets that taste similar to chicken or fish and offer the same nutritional value.
Why: The company is developing vegan products to provide alternative protein sources to reduce the production and consumption of meat and fish which can have a big carbon footprint.
Funding: €32.5 million, an expansion of its Series A round which now totals €59 million. In addition, the company raised €43 million of debt and grants to fund its new Duppigheim plant.
‌‌
Who: Co-founders are CEO Tristan Maurel and Export Director Martin Habfast.
‌Investors: The round was led by Sociétés de projets industriels (SPI), an investment fund focused on the industrialization of innovative technologies that is managed by Bpifrance. The round also included money from previous investors Astanor Ventures, Redalpine, Newfund and VERSO Capital.‌
‌What's Next: The money will allow the company to industrialize its technology, catalyze commercial efforts in Europe, and fuel expansion into the U.S. market.
---
👋🏻 If you're enjoying The French Tech Journal, support the project by forwarding it to friends and sharing it on your social networks. You can also comment on this post. And if you have ideas for stories, tips, or just want to harass me, send me an email: chris@frenchtechjournal.com. 👋🏻‌
Comments