Welcome...
👋 The past few weeks have seen another round of Quantumania in France, though thankfully not the kind that causes a rift in the space-time continuum and spawns 10,000 multiverses (see every Marvel movie/TV show made in the last three years). No, we're talking about quantum computing and the massive push by the French government to make it a thing in France.
If quantum computing gets you all hot and nerdy, you can read my recent deep dive into France's emerging ecosystem for Sifted: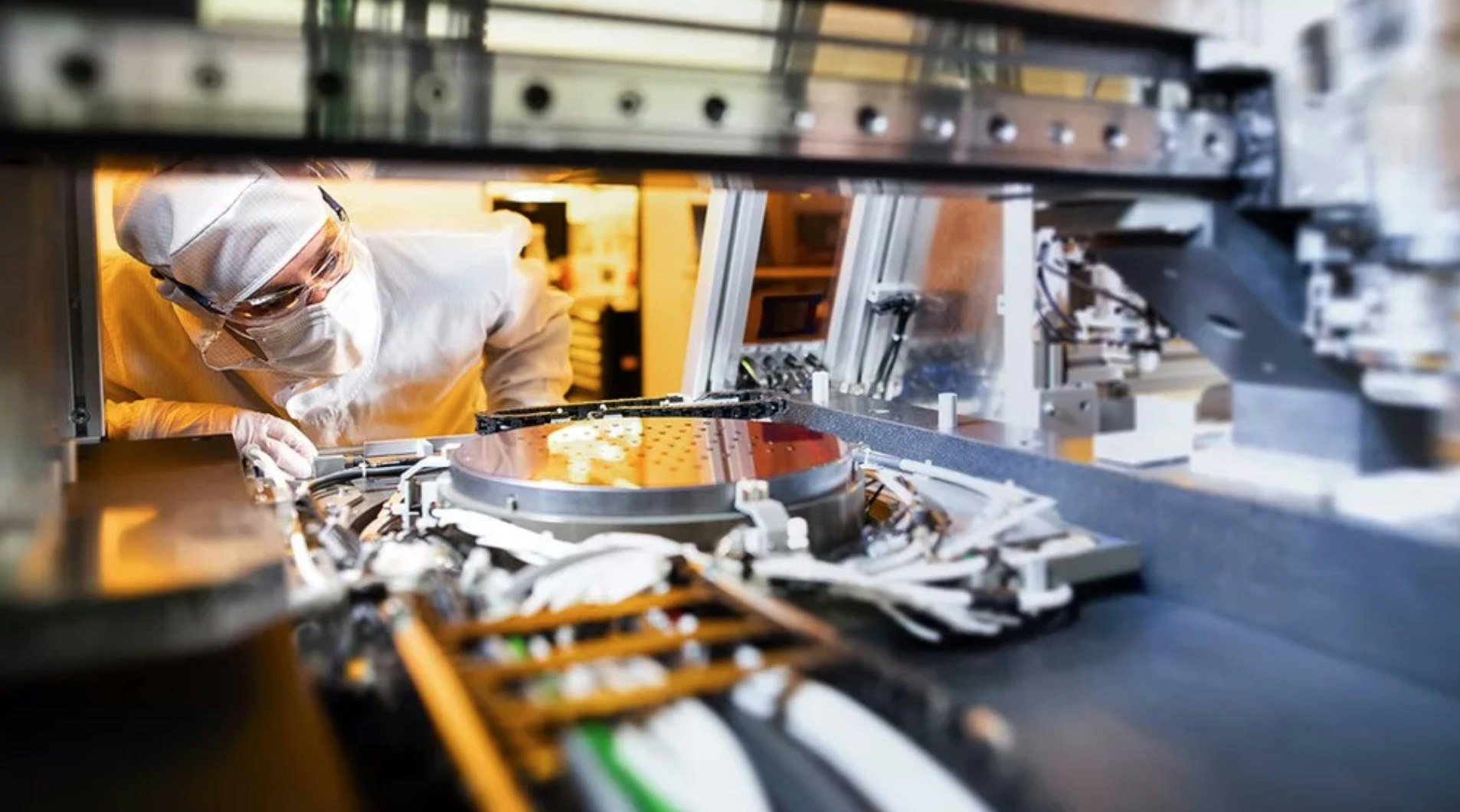 The efforts to build on this momentum are relentless as boosters and investors seek to ensure that no qubit is left behind. The good people at the Station F startup campus just announced the opening of La Maison du Quantique, a new collaborative space designed to bring together 10 quantum startups, a handful of big corporate players, and a warren of researchers. The goal is to create an interdisciplinary dynamic that will advance the technology while exploring potential applications. The quantum crib is being run by Paris-based advisory firm Le Lab Quantique.
Meanwhile, quantum startup Alice & Bob (not to be confused with the 1969 classic swingers' comedy Bob & Carol & Ted & Alice), just opened a new office in Beantown (aka, Boston) to make a biz dev push with the Yankees. (Tip: Do not use the word 'Yankees' around Boston sports fans!) Blaise Vignon, Chief Product Officer of Alice & Bob, which has previously raised $36.1 million in venture capital, will head up the operation. The company says the expansion was motivated by "solid market demand for quantum services from various U.S. industries."
You can read my 2020 profile of Alice & Bob, from when they were just a glimmer in a sub-atomic particle's eye, here:
Next, we come to C12 Electronics, which last week took the wraps off their new quantum laboratory, located just a short baguette toss from the Pantheon in the heart of an unsuspecting Paris. Co-founders and twin brothers Matthieu and Pierre Desjardins welcomed a gaggle of politicos for a ribbon-cutting ceremony, including Digital Minister Jean-Noël Barrot and Paris Region President Valérie Pécresse.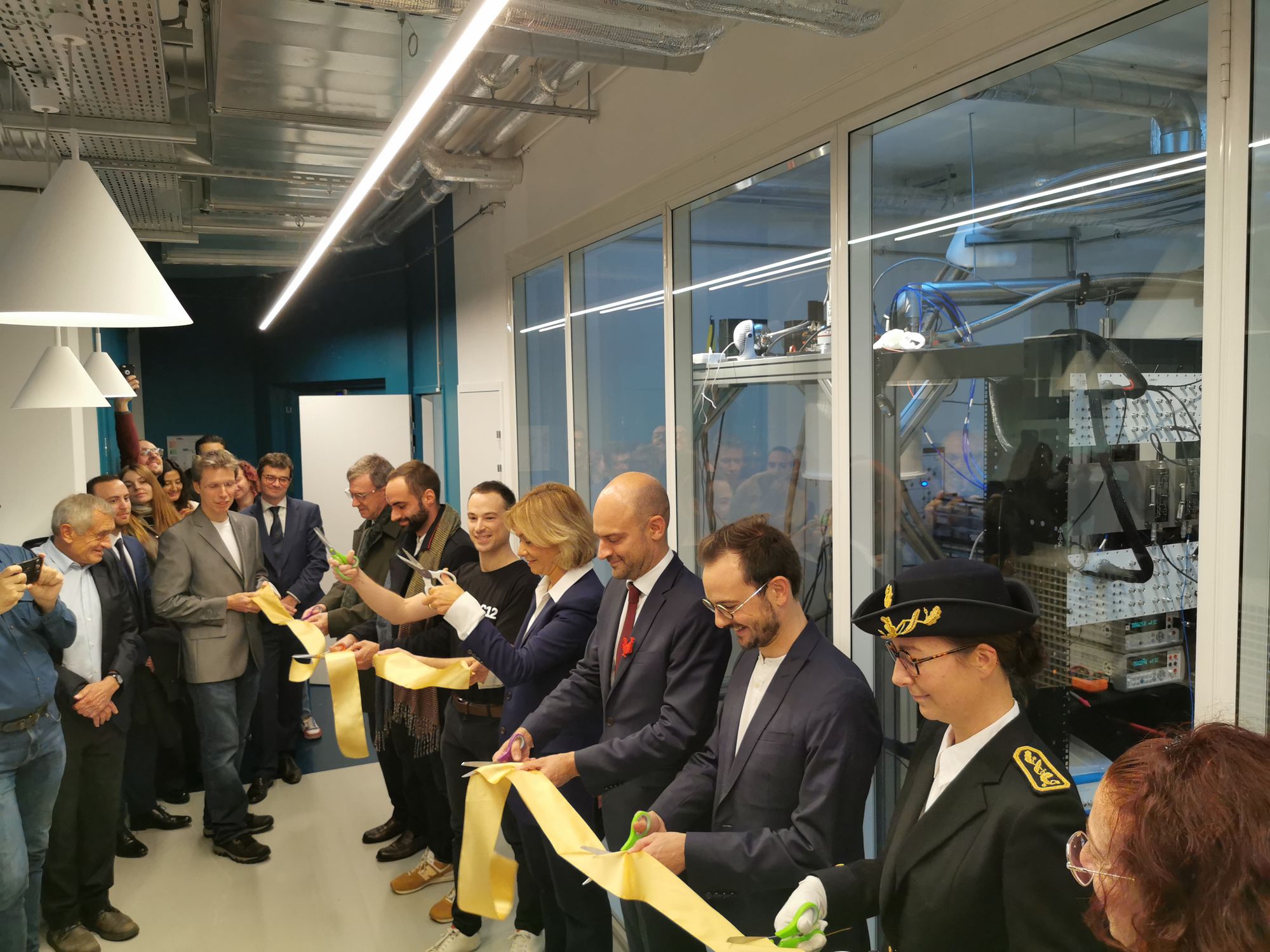 And finally, just as we are trying to shove this newsletter out the door, comes word that Quandela has bagged €50 million in equity and debt for the development of its photonic quantum computers that are aimed at industrial users. Details via Sifted.
For more on this subatomic frenzy, we've put together a special quantum-themed edition of this newsletter:
Spotlight Interview: Quantum researcher Sabine Mehr explains the nation's plan to win the future of computing and the research and government agencies involved in France's €1.8 billion National Quantum Strategy. (Read it here)
Deep Dive: We've put together a handy-dandy Quantum Landscape to serve as a reference guide to the aforementioned tangled list of noteworthy actors in France's quantum ecosystem. (Read it here)
Chris O'Brien
Founder and Editor-in-chief
---
Sponsored by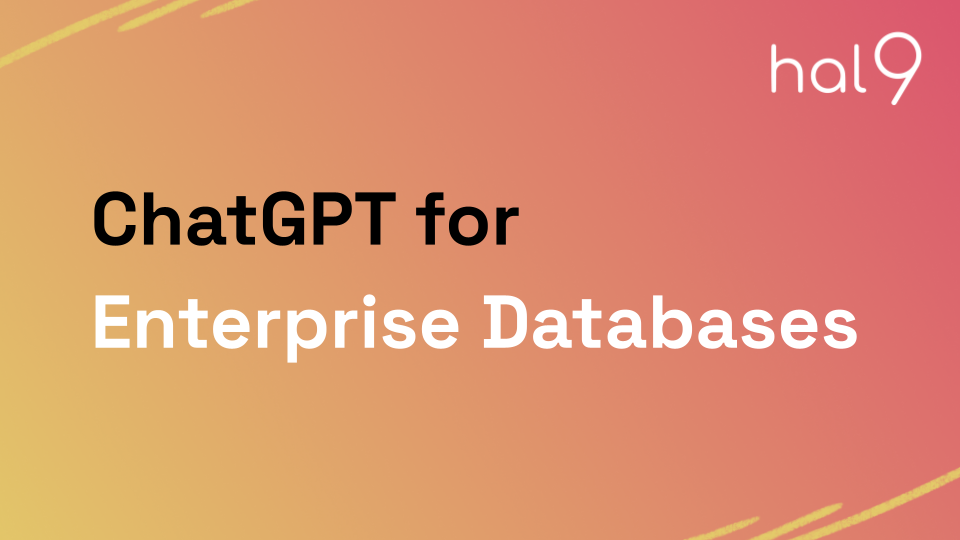 Tech Talk:

🤑 ⬆️ France's 2024 budget revealed last week included new tax incentives for individuals willing to invest in "high growth" or "disruptive" early-stage startups. The government is hoping the new tax breaks will lead to a €500 million boost in sector funding, according to Sifted. 💪
💸 ⬆️ Funds raising (impact) funds 💚: Supernova & Credit Agricole's fund for sustainable Agtechs reached €60 million at first closing. Gaia Impact & Capital Croissance's injected €40 million into new fund Gaia Impact II to finance clean energy SMEs in Sub-Saharan Africa. Sofinnova's fund Sofinnova Digital Medicine I closed at €190 million to become Europe's largest early-stage medtech fund. ⛑️
🦄 ⬆️ According to Dealroom and Sifted, VCs Kima Ventures, Partech & Euroazeo are the French funds most likely to spot a unicorn. 🕵️‍♂️
🏆 ↔️ The 15 winners of the 1st French Travel Tech program were revealed last week at Station F. Going places fast were startups Click&Boat (boat rentals), HostnFly (concierge service for short-term rentals), Greengo (an eco-responsible alternative to Airbnb) and Alltheway (luggage delivery service). 💨
🙅 ⬇️ According to l'Argus de l'assurance, the British insurer, Admiral Group has backed out of buying French insurtech and former future unicorn, Luko. The stumbling block? A €45 million debt from creditors BNP Paribas and Triple Point Ventures who are vying with each other to get their money back first. 🤺
🧌 ⬇️ Hey ho, big bad Troll. According to the Digital Services Act's (DSA) first transparency report published on Sunday by social network X (formerly Twitter) at the EU's request, France stands out for having the highest number of reported violent and illicit remarks among the 27 EU members, surpassing Germany and Spain in content reports, deletions, and suspensions. 🤬
---
The Deep Dive:
France's Quantum Landscape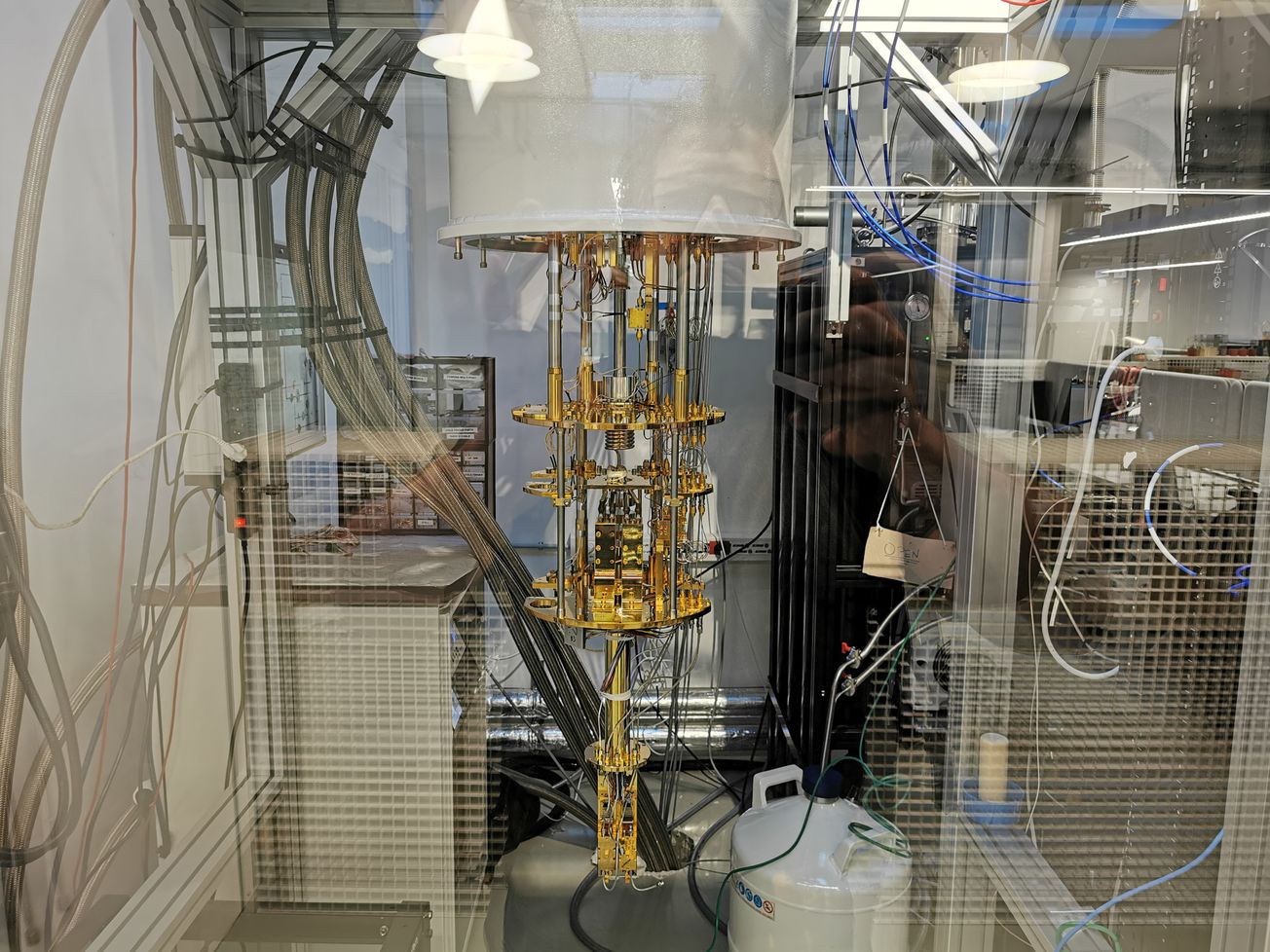 France wants to be a global leader in the development of quantum computing. The €1.8 billion National Quantum Strategy, launched in 2021, has already attracted a dizzying number of actors trying to realize this ambition.
We've put together this handy guide to the most important quantum startups, research organizations, and government agencies in France. We'll continue to track the key participants as they emerge into this dynamic ecosystem.
---
Spotlight Interview: GENCI Chief Quantum Projects Officer Sabine Mehr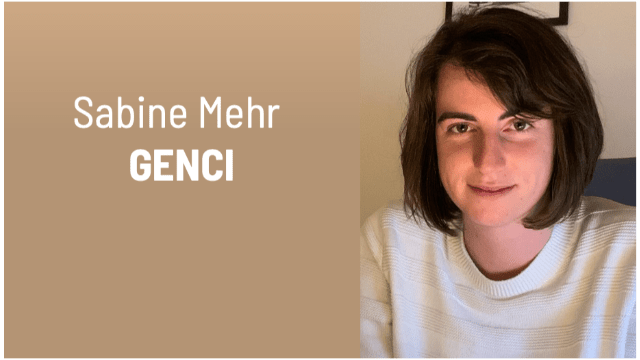 France loves its acronyms. And that means if one wades into the pool of academia, research, and government here, it can quickly start to look like alphabet soup. GENCI. HPC. CEA.
But wade in we must if we are to understand the details of the French Quantum Strategy initiative. GENCI Chief Projects Officer Sabine Mehr graciously walks us through these acronyms to help us understand how all the pieces fit together.
"I think what differentiates France is how dynamic the ecosystem is here," Mehr said. "You can see the will to work together on this and to be successful together."
International Investor Intro: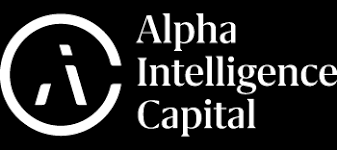 Who: Alpha Intelligence Capital
What: A global investment firm specialising in AI.
Where: San Francisco, Paris, and Singapour
Sectors of interest: AI in healthtech, medtech, edtech & financial services.
Investor type: Seed & Series A+
N° of funds: 2
Amount under management: Circa $300 million (fundraising is ongoing for fund II).
Notable investments: Instadeep (UK+France based) was acquired by Biontech in July for a cool $549 million.
French Connections: Antoine Blondeau (Founder & Managing Partner), Arnaud Barthelemy (Partner & COO)
How to pitch them: "Show us that you understand your market, the pain point you are solving, and how you will address it. Don't forget that business is all about scaling! Get in touch via LinkedIn or email: info@aicapital.ai"
---
The Big Deals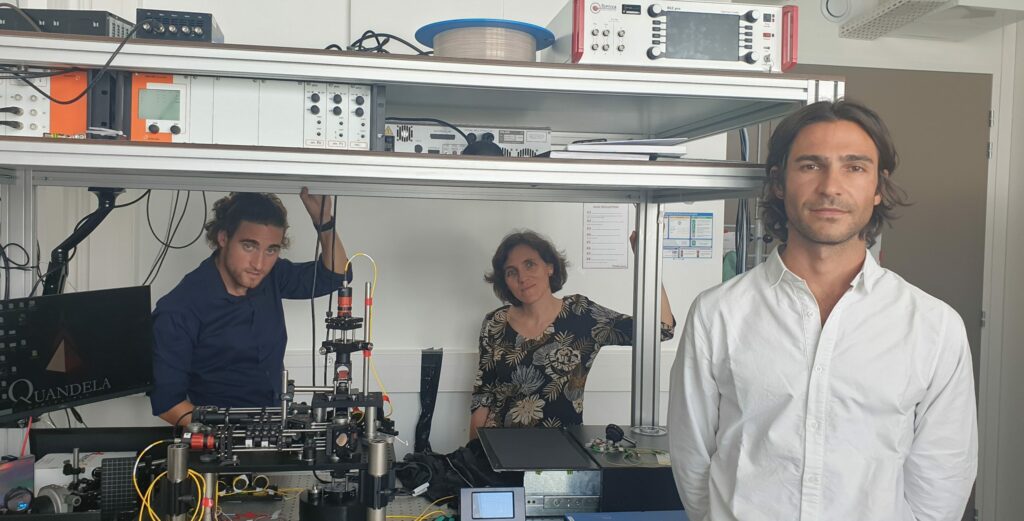 What: Quandela, a quantum computing startup that uses a photon-based technology which relies on particles of light to generate qubits.
Why: While the company lags in the current benchmark of qubits, it believes its technology is more stable and therefore has better potential to scale over competitors.
Funding: €50 million in equity and debt.
‌‌
Who: Co-Founders are Pascale Senellart, research director at the Center for Nanoscience and Nanotechnology, a CNRS and University of Paris-Saclay laboratory; CEO Valérian Giesz (PhD engineer in optics); and CTO Niccolo Somaschi (PhD in semiconductor nanotechnology).
Investors: Serena and Crédit Mutuel Innovation led the round, which also included money from the European Innovation Council (EIC) and previous investors Bpifrance, Omnes Capital, and Quantonation.‌
What's Next: OVHcloud has already purchased a Quandela machine. The startup will use the money to continue the development of quantum technology while working with industrial partners to create potential applications.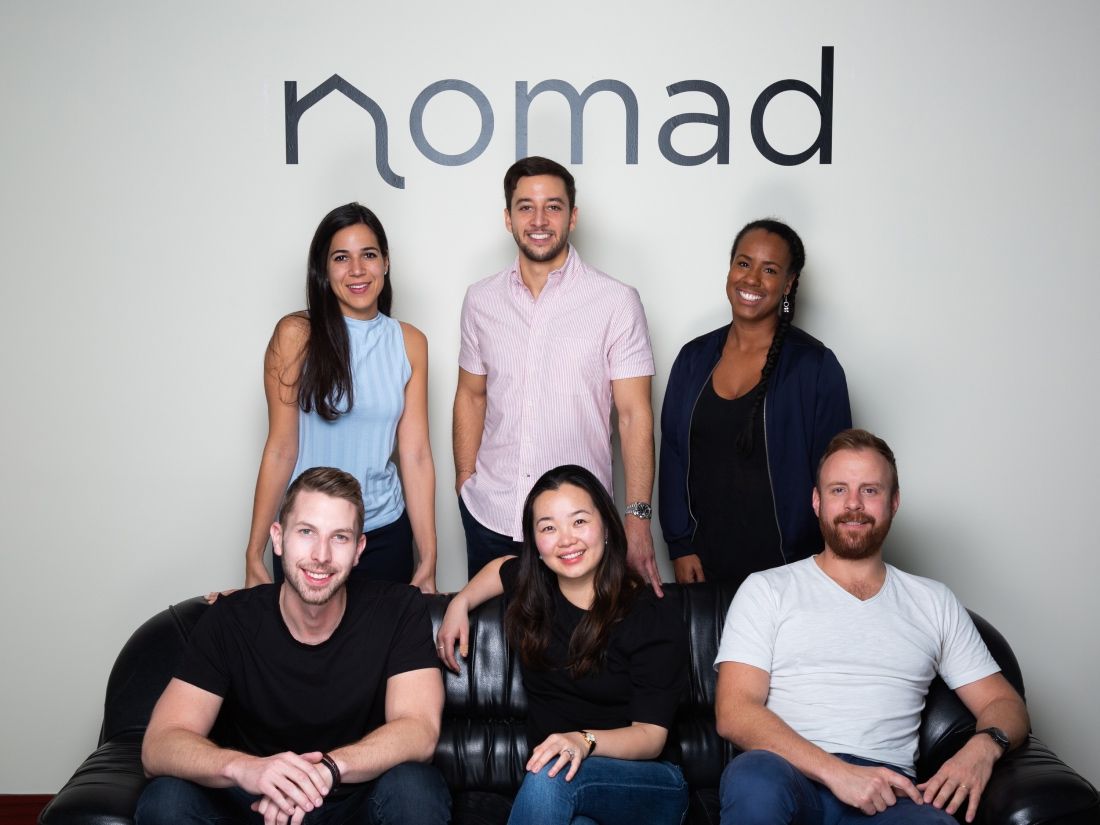 What: Nomad Homes, a residential real estate platform for home buyers in Europe and the Middle East.
Why: To improve the efficacy of the home buyers market by providing real estate professionals with collaborative tools to boost transactions and simplifying the real estate purchase journey for homebuyers by assisting them, amongst other things, in securing bank loans.
Funding: €18.8 million
‌‌
Who: Co-Founders Helen Chen, Damien Drap, Dan Piehler
‌Investors: Acrew Capital, 01 Advisors, Abstract Ventures, HighSage Ventures, Partech & Precursor Ventures
‌What's Next: The funding will be used to accelerate the development of Nomad Agent, expand its real estate lending capabilities, and further develop its AI-assisted co-pilot tool for buyers.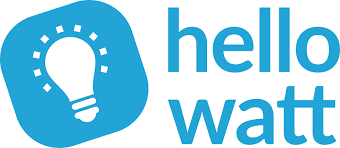 What: Hellowatt, an energy renovation platform.
Why: To accelerate energy renovation in France and Europe thus reducing the carbon footprint of housing.
Funding: €12 million
‌‌
Who: Co-Founders Sylvain Le Falher & Xavier Coudert
‌Investors: BNP Paribas Solar Impulse Venture Fund & Starquest
Capital.
‌‌
‌What's Next: The new cash will be used to support the company's growth and development beyond France's borders.

What: Goodvest, a sustainable investment platform
Why: To offer individuals environmentally conscious investment solutions
Funding: €10 million
‌‌
Who: Co-Founders Joseph Choueifaty & Antoine Bénéteau
‌Investors: Ring Capital, Polytechnique Ventures, ALM Innovation/AG2R & several Business Angels
‌‌
‌What's Next: The financing will notably go towards launching 2 new products: sustainable real estate and private equity products to invest in fast-growing green SMEs.
---
👋🏻 If you're enjoying The French Tech Journal, support the project by forwarding it to friends and sharing it on your social networks. You can also comment on this post. And if you have ideas for stories, tips, or just want to harass us, shoot us an email: chris@frenchtechjournal.com / helen@frenchtechjournal.com 👋🏻‌
Comments