The French Tech Journal provides analysis of France's digital ecosystem as well as in-depth interviews with French entrepreneurs and VCs. If you like what you read, please forward the newsletter to friends or share it with your social networks.
🔥🔥Update: I've been traveling for family reasons, so publication has been irregular. Regular twice-weekly newsletters should resume next week.🔥🔥
If you'd like to support independent and original reporting on the French Tech ecosystem, please consider a paid subscription. Send tips, comments, questions, and your ideas to our global headquarters: chris@frenchtechjournal.com.
---
Just a few years ago, the French Tech ecosystem was begging to be noticed by international investors. Now, the venture capital community is knocking on France's door and trying to figure out how to compete for deals.
That's a welcome shift for French founders. But it's also presented challenges for some of those international VCs as they try to navigate France's startup community.
In a recent conversation as part of the French Tech edition of the Sesamers on Tour conference, 3 international venture capitalists shared their perspective on why France has become so much more attractive and the hurdles they face as they hunt for the right deals.
"There has been a huge change in the founders' mindset," said Marguerite de Tavernost of Cherry Ventures. "The fact that they think about international expansion from the beginning and that fact that they are trying to build companies with an international, English-first culture in order to attract international talent. I think that's very new and has emerged in just that last three years."
While Cherry is a European Fund based in Berlin, de Tavernost is now located in Paris. She was joined on the panel by Sweden-based Maxine Rior of Northzone and Austria-based Michael Schuster of Speedinvest. Of this group, Speedinvest has been the most active in France with 10 deals and now with an office in Paris.
"We tried to broaden our reach much more and also hired an amazing person in France," Schuster said. "She hasn't been to the office for a while but she's there on the ground, and that has massively increased our perspective on France."
Cherry, which now has a Paris office, and Northzone, which does not have one, are still looking for their first French deals. Rior of Northzone said the Nordic firm felt the French ecosystem seemed too closed and hesitated to pursue investments there for a long time. But more recently, the size of the deals and the success of startups made it too compelling to ignore.
"France has been almost this black spot on the map for us," she said. "But over the past year or so, because we've spent more time on it, we realized that it's an amazing ecosystem. So we're currently hunting to make a couple of investments."
Schuster said the growing international interest flows from the increased ambitions of French entrepreneurs.
"I think the quality and was always there, but the ambition to go abroad wasn't," he said. "There was this happiness to win the French market. And I think now the message has traveled that if you want to be successful in this world you need to build a global company from the outset. To be honest, we still see a lot of French companies that have maybe an English pitch deck, but the product is still all in French."
Rior echoed that, saying a few years ago many French entrepreneurs didn't always have a slide on international expansion in their pitch decks. Now those founders have that international plan from the start and are looking for international VCs that can help them achieve that.
Barriers To Entry

While there is a greater will to invest in France, finding a way isn't always easy.
Part of what Northzone is experiencing, Rior said, is that the early-stage funding scene has become extremely crowded in France. Meanwhile, it's taking time to build the network of entrepreneurs to tap into the best potential deals.
As outsiders, there is still some sense that the ecosystem can feel closed with people having built connections from their university ties or other French associations. Decoding all the cultural cues, and the reputation of different institutions takes time and means local players have the ability sometimes to move faster.
"If you look to a lot of the companies that have recently raised Series A, it's not unusual to kind of look at their Seed rounds and see all French consortiums which is quite unique for the European market," Rior said. "That's because there are so many high-quality French Seed funds."
Cherry has tried to overcome this by placing de Tavernost in Paris in the hopes of breaking in. But because Cherry wants to be one of the first investors in a startup, it's taking time to develop the intelligence and contacts that help spot those companies under the radar. Indeed, Schuster said since opening a Paris office last year, Speedinvest has seen its deal flow steadily increase.
But another emerging concern is the cost of some of the deals. Rior said Northzone has pursued a few deals in France, but ultimately didn't get them due to valuation concerns. "We've tried over the past year, but deals are also very expensive," she said.
There have been whispers about an early stage bubble, or at least that things are getting a bit frothy in Paris. Does Rior agree?
"Let me put it this way," she said. "I don't understand how a few other funds kind of make their economics with the valuations they pay or the bets they take. I'm very impressed and would love to kind of understand the conviction behind them."
Some of that valuation rise again may come down to local knowledge. According to de Tavernost those local firms may simply have a greater sense of the quality of founders, and therefore the real potential of a startup.
"Some local firms have a very clear investment thesis," she said. "And they're investing at certain valuation points because they really believe the company has the potential. And so, they just go for it. There is less time between first contact and a deal. So, we need to adapt to that timing and timeframe where sometimes things can happen within 12 hours."
This article is the first of a series produced in partnership with La French Tech & the French Tech Journal.
---
Audio Goodness!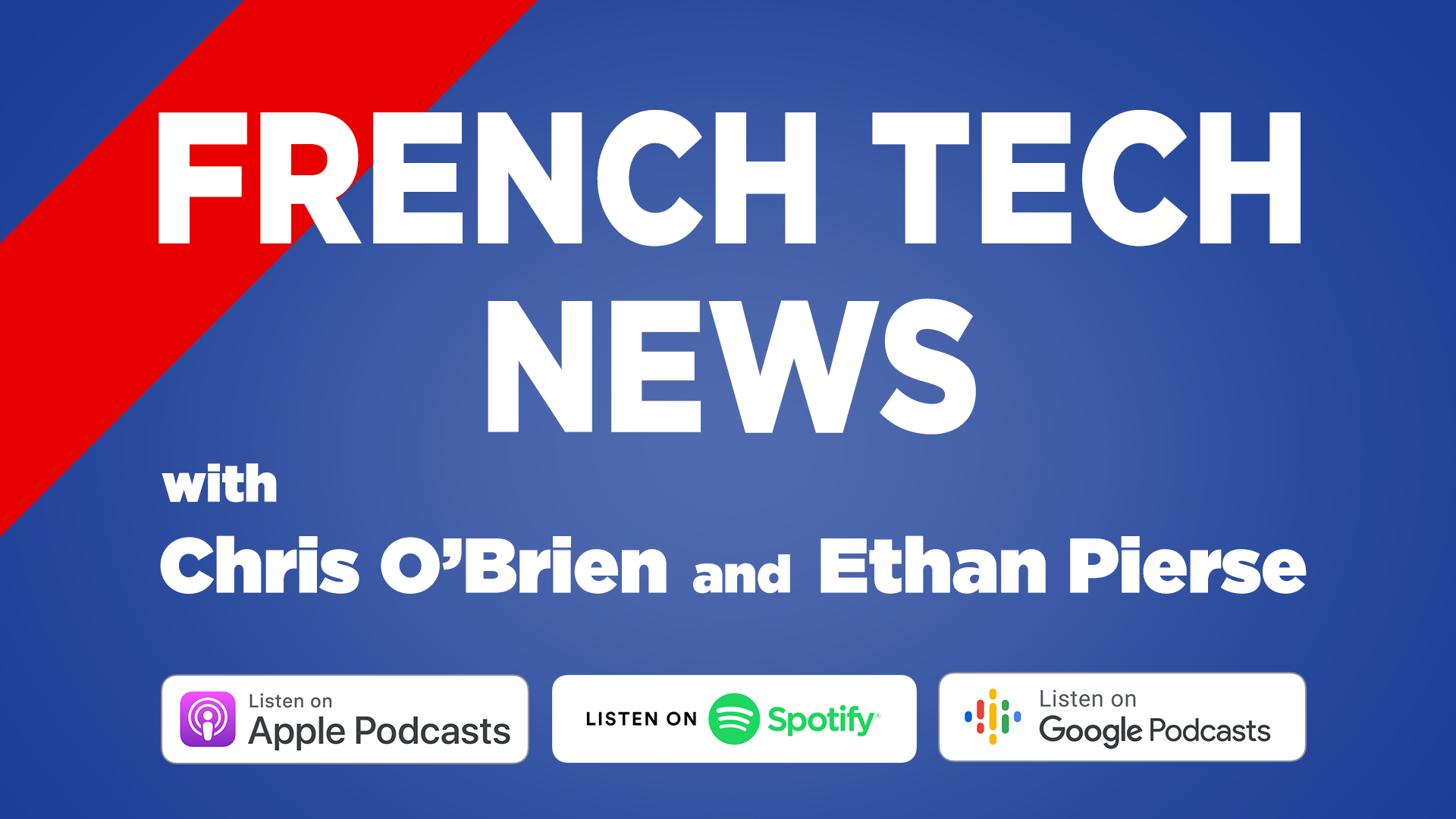 Join me and co-host Ethan Pierse each Monday and Thursday night at 7 p.m. CET for our French Tech News Clubhouse session.
🎙️ Also: Please subscribe to the French Tech News podcast, a weekly discussion with France's entrepreneurs, innovators, and venture capitalists.
---
👋🏻 If you're enjoying The French Tech Journal, support the project by forwarding it to friends and sharing it on your social networks. You can also comment on this post. And if you have ideas for stories, tips, or just want to harass me, send me an email: chris@frenchtechjournal.com. 👋🏻
Comments