At the France Is AI conference, Minister of the Digital Economy Cedric O and Minister of Higher Education, Research and Innovation Frédérique Vidal, announced the 2nd phase of the country's Artificial Intelligence strategy.
The new plan calls for investing €2.2 billion over the next 5 years, with a heavy emphasis on AI talent acquisition and training. Of that, €1.5 billion is public funding and the balance is expected to come from private co-funding. The total falls into 3 buckets: 50% for training and education initiatives, 40% for innovation and economic efforts, and 10% for scientific research.
The broader goal is to help fill the massive demand for talent in this sector, establish open platforms that will help make France and Europe leaders in AI, and encourage the adoption of AI through projects that will demonstrate its potential.
Phase I was announced in 2018 and included €1.5 billion in spending. That helped seed 4 new interdisciplinary institutes, bolster resources for 3 other institutes of excellence, helped fund the creation of the Jean Zay supercomputer, and paid for the education of 500 Ph.D. students.
There was also money for AI-related startups, which have grown from 180 in 2016 to 502 in the latest mapping by France Digitale.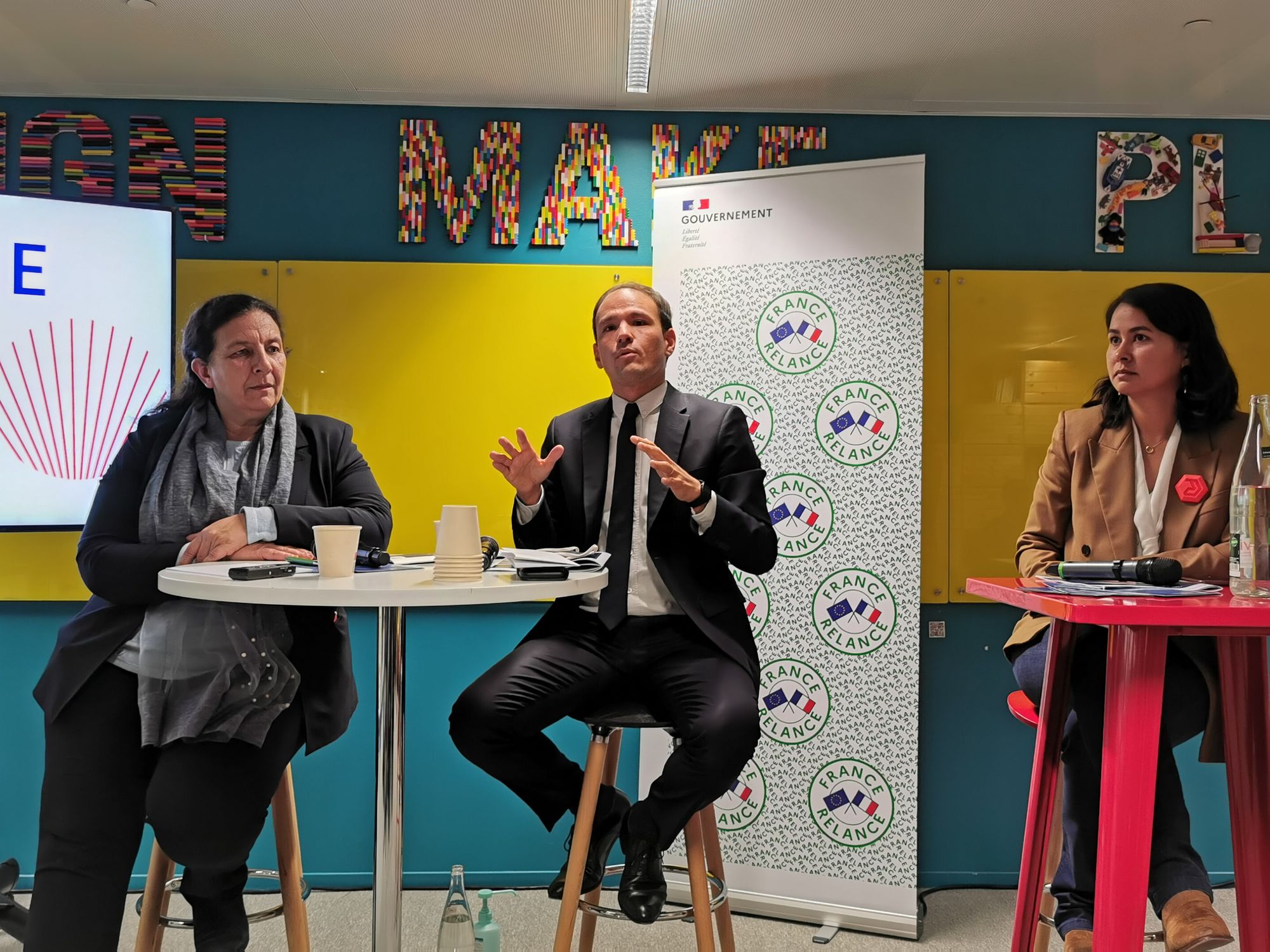 Following his presentation and a press conference, we caught up with Minister O for this video interview:
Comments