The French Tech Journal provides analysis of France's digital ecosystem as well as in-depth interviews with French entrepreneurs and VCs. If you like what you read, please forward the newsletter to friends or share it with your social networks.
If you'd like to support independent and original reporting on the French Tech ecosystem, please consider a paid subscription. Send tips, comments, questions, and your ideas to our global headquarters: chris@frenchtechjournal.com.
---
The State of European Tech 21 report released this week is its typically dense package of stats, charts, analysis, and commentary. Boasting of more than 500 insights, it can be a daunting read for even the biggest EuroTech fanatics.
While quick takeaways can be hard to find, this year provides the inescapable bottom line that the European Tech ecosystem is on fire. Even if one didn't need a report to know that, this puts the data around the seismic shift felt across the continent in 2021. With 98 new unicorns minted in 2021 (so far), there is plenty of reason to celebrate the rise of an ecosystem that just a few years ago prompted eye-rolling in Silicon Valley.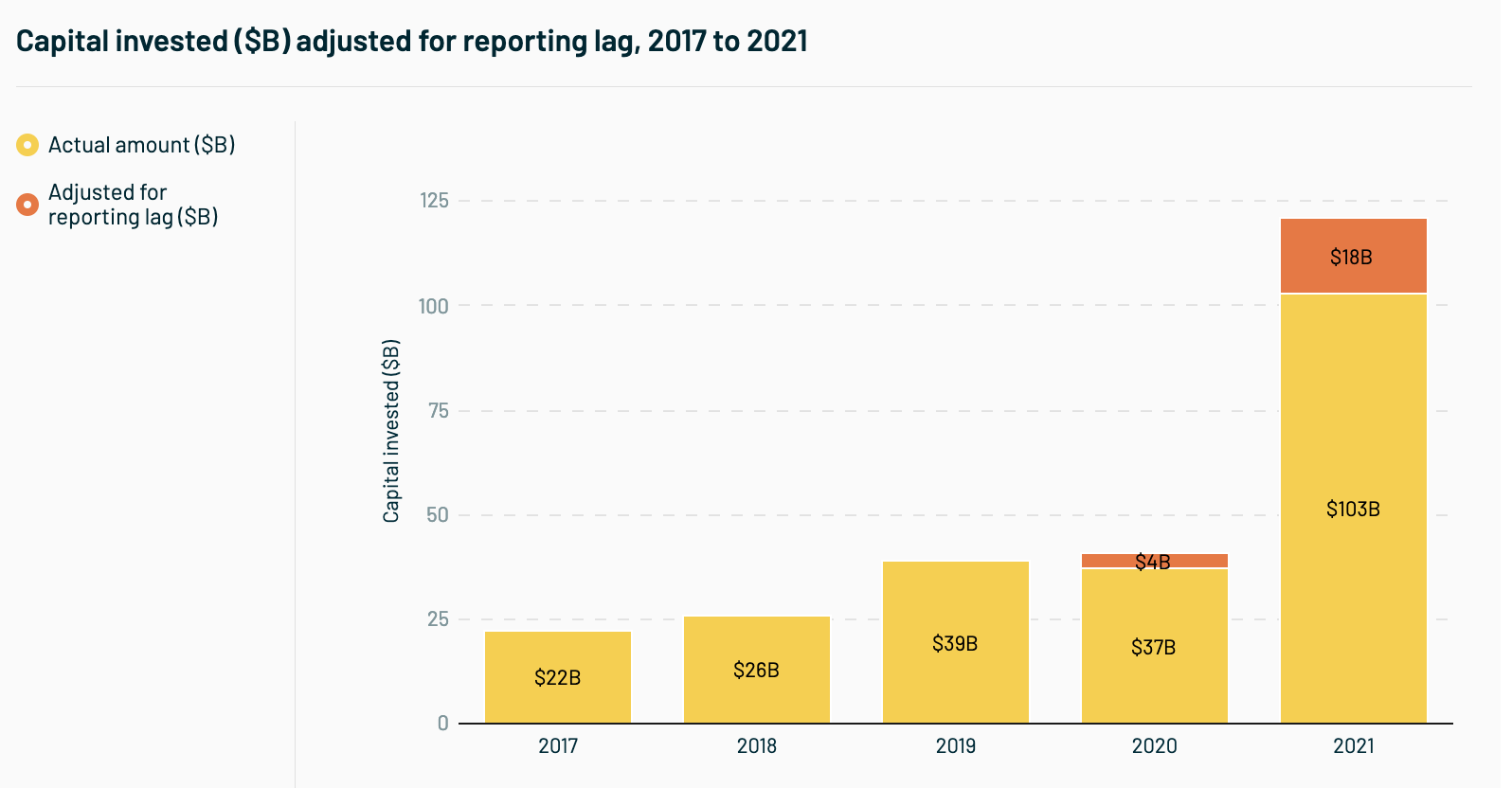 As for the report's claim that Europe is "on par with the U.S.", let's just say I find that a bit more dubious. That claim seems to rest on this data point:
European startups account for 33% of all capital invested globally in rounds of up to $5M, compared to 35% for the United States.
The idea is that Europe has a pipeline to almost equal the U.S. However, with the size of early-stage rounds ballooning, this feels like an artificial metric. The U.S. likely has fewer rounds in this size because pre-Seed and Seed rounds are surpassing that $5M. The report also says 50% of all capital goes to U.S. startups compared to just 18% for European startups. That's a yawning gap that will be tough to close because Private Equity funding fueling those 9-figure rounds is even more advanced in the U.S.
Sorry if this sounds like I'm pissing on Europe's parade. But this shouldn't diminish the sense of accomplishment of an ecosystem that has been thoroughly transformed. There's just no need to pretend that it's something that it is not. At least, not yet.
In that respect, what does this report tell us about France? The picture is complex, but I think ultimately France is representative of this overall European renaissance: A young ecosystem with tremendous momentum.
French Tech By The Numbers
There's been plenty of hype about French Tech this year, and deservedly so, I think. French startups have raised more than €10 billion, more than doubling the haul for 2020. Going into 2021, President Macron had established a goal of producing 25 unicorns by 2025, a metric that seemed wildly ambitious at the time. Just today, Lydia became France's 23rd unicorn.
Still, the report makes clear that the U.K., despite its Brexit shenanigans, remains Europe's undisputed startup king: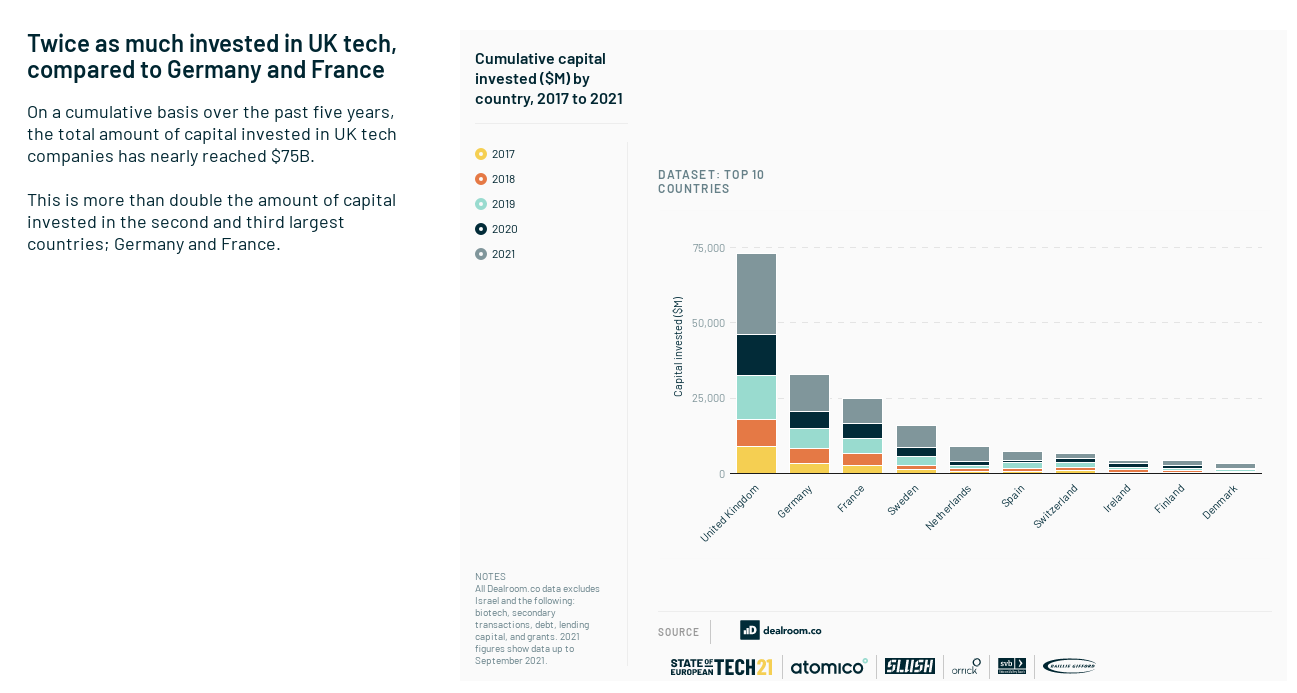 Germany and France are primarily fighting for second place. And in that battle, Germany would appear to hold the edge. While France has accelerated, Germany has managed to go even faster in 2021. And if we're looking over the past five years, even that race is not very close: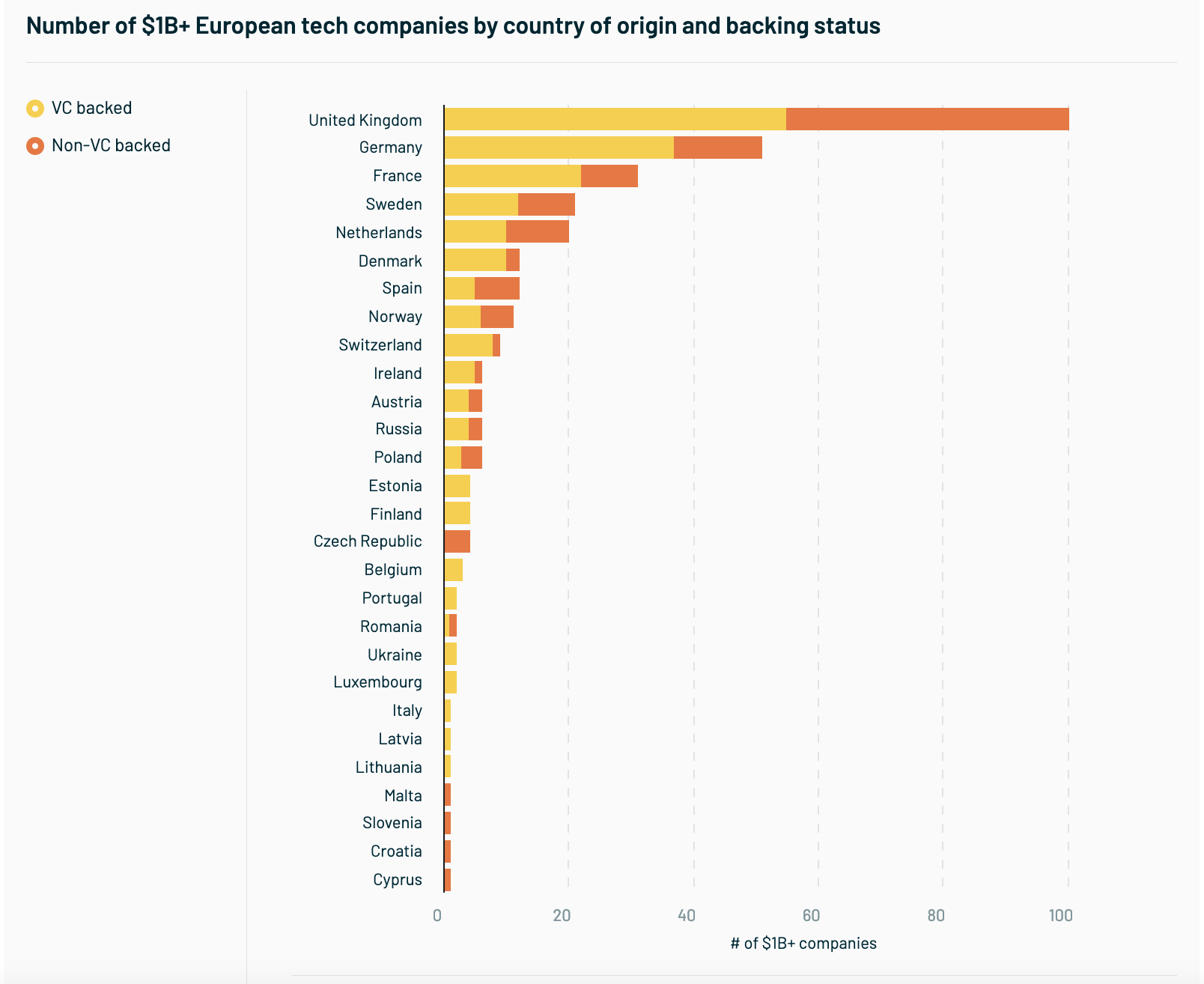 French Tech Future
For French Tech partisans, that seems like a disappointment. But it shouldn't. Because the report also suggests that this gap is the result of the maturity difference between those Top 3 ecosystems. France started late, which is not exactly news, and so still has a lot of ground to make up, despite that new cohort of unicorns.
Consider this chart, for instance. It breaks down startups that have raised funding by the decades in which they were founded. In this case, 76% of French startups that have raised funding were founded in the 2010s. By comparison, that figure was 67% for the U.K. and 63% for Germany.
These 2 countries had far more startups in the previous decade, which have had more time to mature and attract those massive late-stage rounds.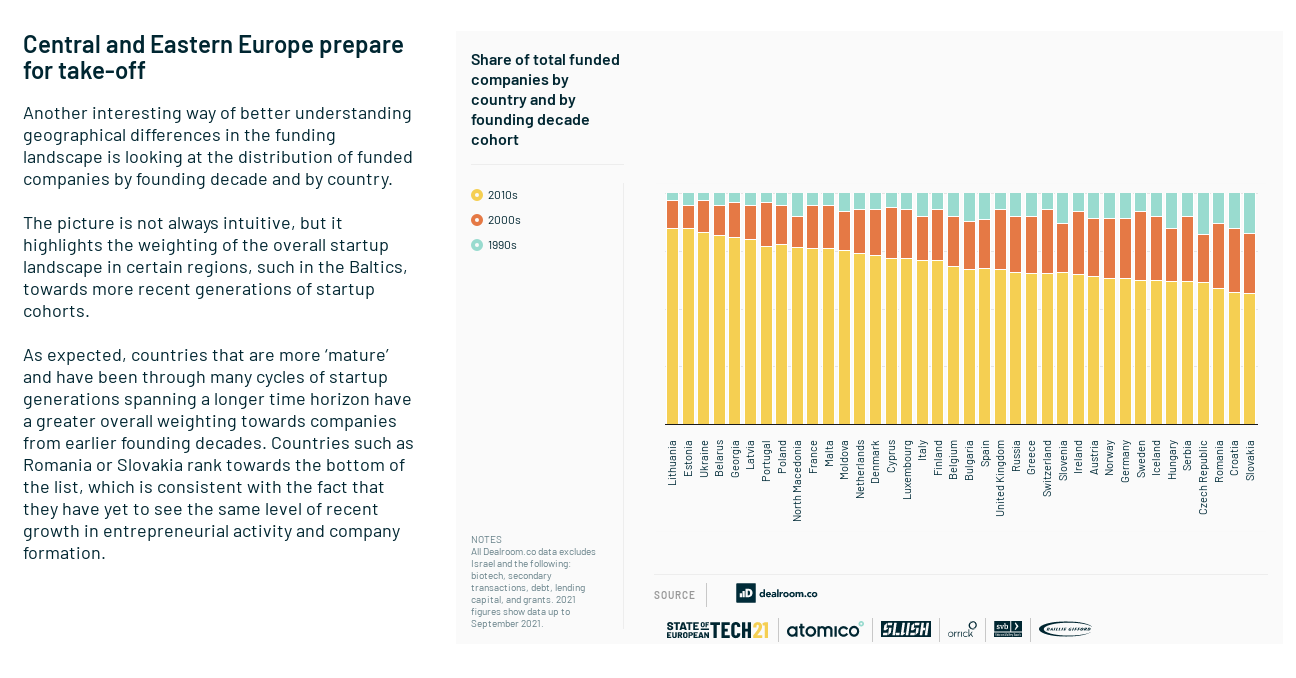 France also ranks 14th in terms of startups per capita, suggesting its entrepreneurial evolution still has a bigger upside in the country.
Zooming into startup hubs, Berlin still holds the edge over Paris in terms of funding: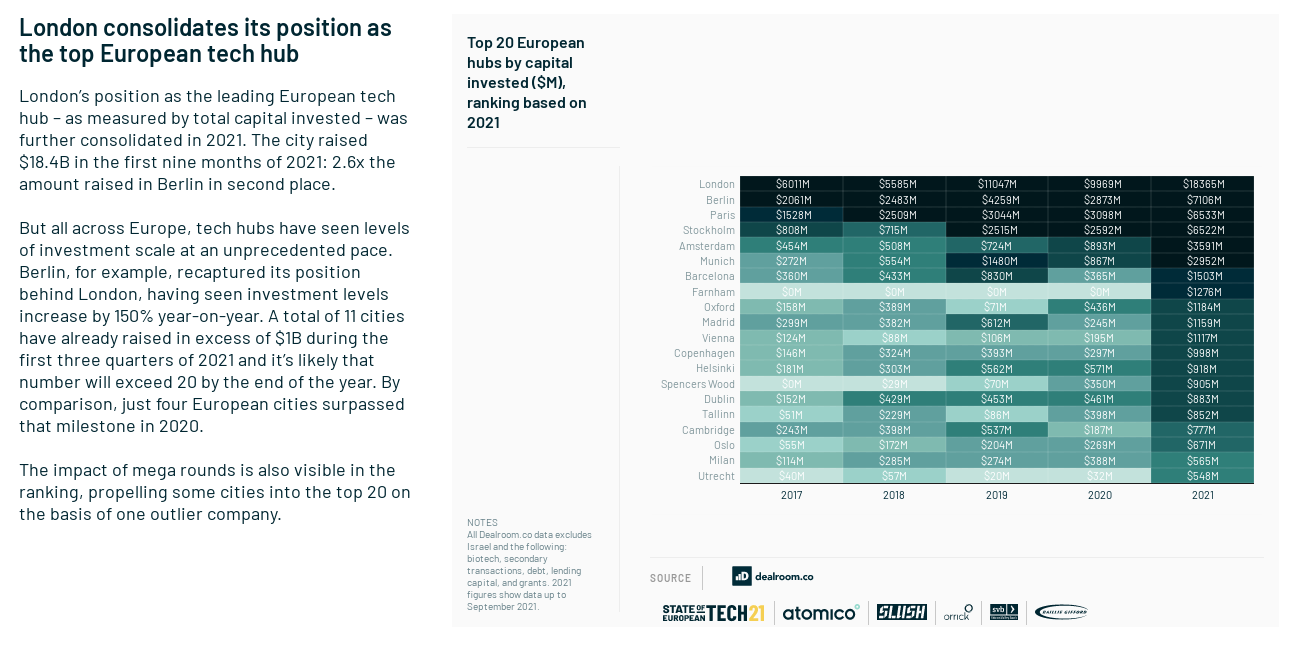 But...Paris has been consistently outstripping Berlin in the number of deals: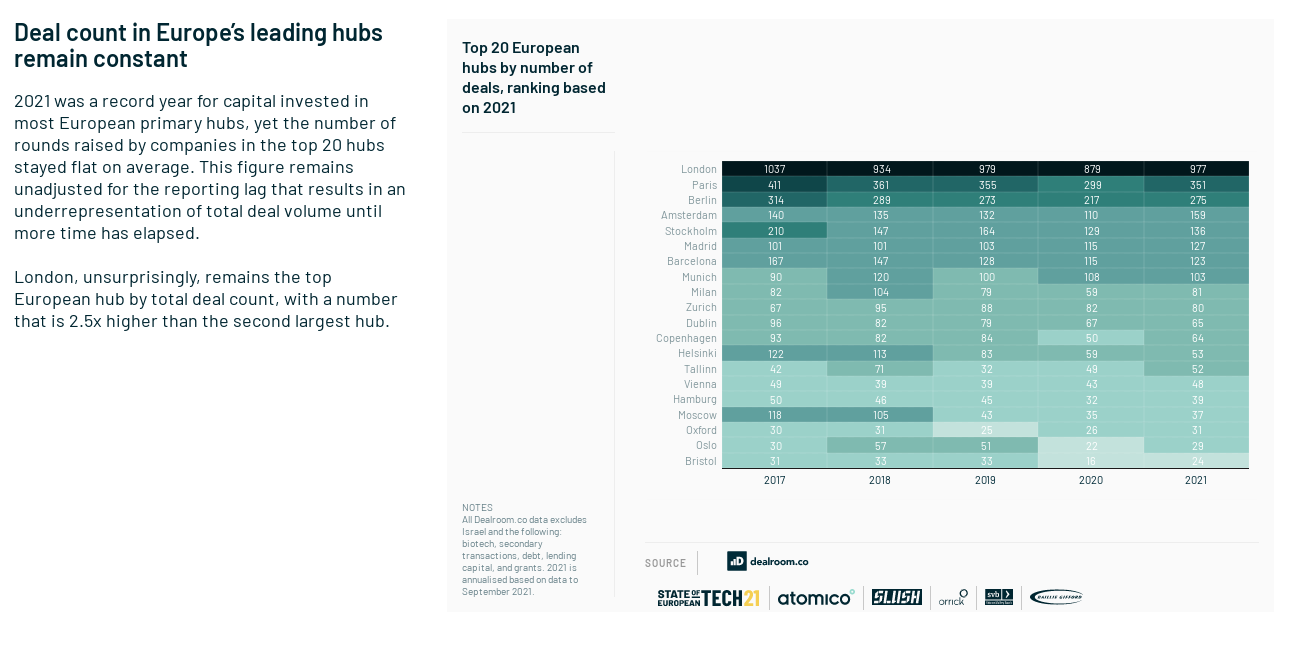 Again, this suggests a French ecosystem that is far younger. There's nothing to be done about that, except to keep doing what French entrepreneurs are doing: Launching dynamic companies that are wowing global investors. The rest eventually takes care of itself.
---
Audio And Video Goodness!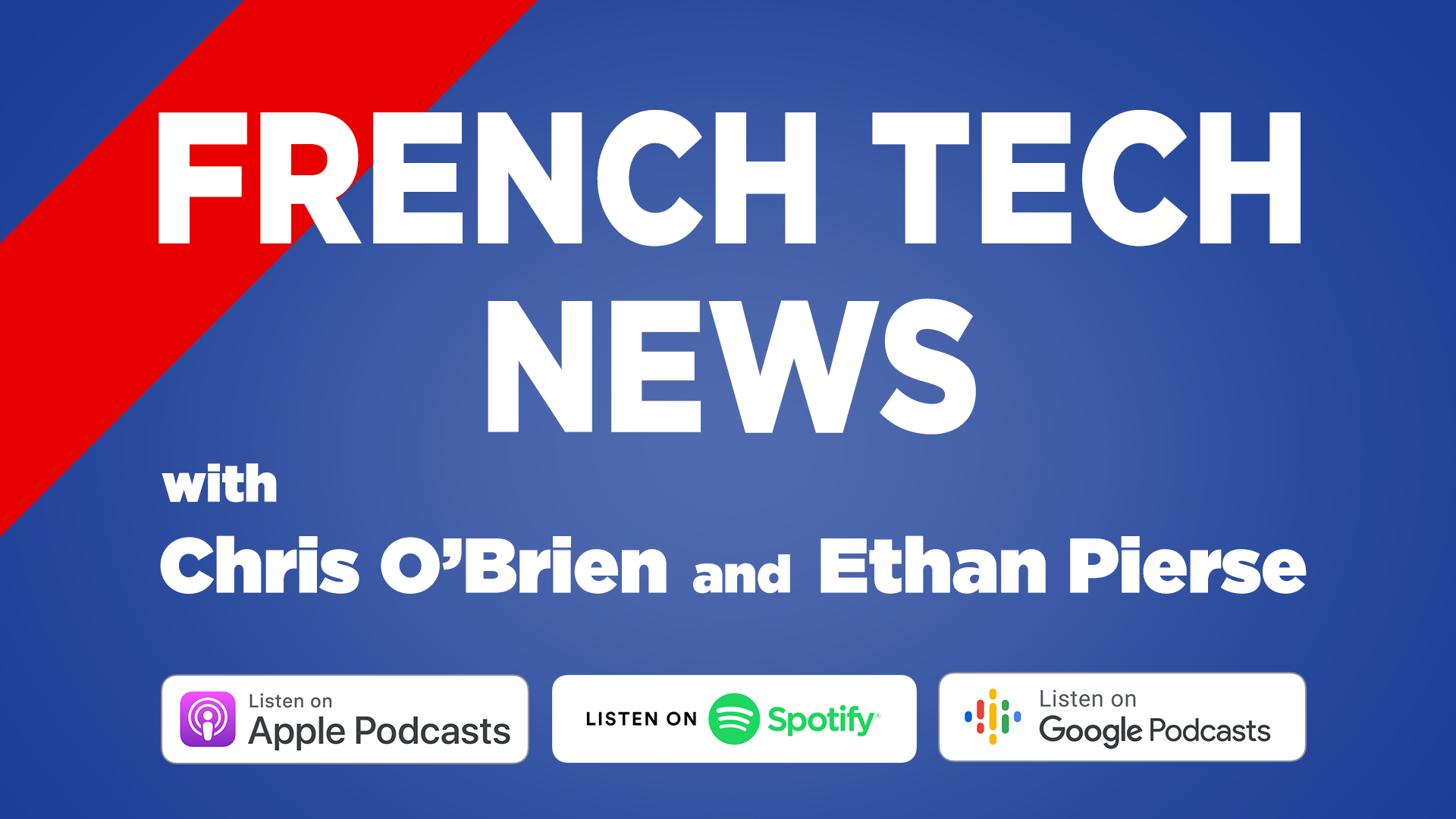 🎙️ Subscribe to the French Tech News podcast, a weekly discussion with France's entrepreneurs, innovators, and venture capitalists co-hosted by me and Ethan Pierse.🎙️
🎬 And be sure to check out our brand spanking new YouTube Channel while it still has that new car smell. 📽
---
Seed Of The Week: Muzzo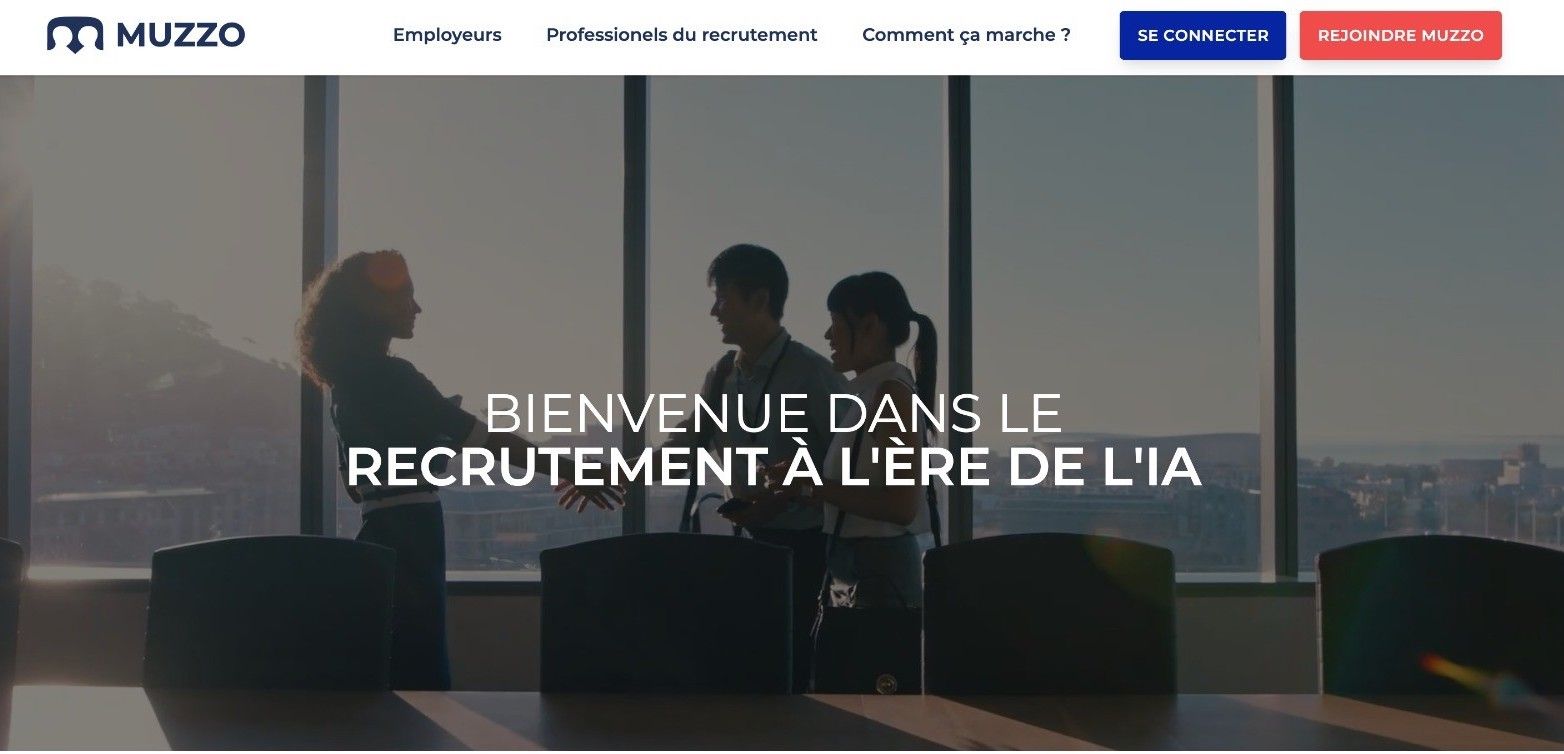 What: Paris-based Muzzo makes it easier for companies of all sizes to recruit tech talent. The company's AI-powered recruitment marketplace matches companies with top recruiters in various locations and business categories. The idea is to efficiently connect with the people who have the best pipeline to relevant talent. HR is then able to centralize hiring tasks such as contracts via the platform to further streamline the process.
Why: Competition is increasingly fierce for the best and brightest. That makes it expensive and time-consuming for companies. Companies often say the inability to hire is one of the biggest obstacles to growth. Anything that makes hiring more efficient represents a potential win in terms of having money but also accelerating growth.
Who: Co-founders are serial entrepreneur Antoine Gigomas (left) and Pierre-Louis Le Portz.
Seed round: €2.1 million
Investors: Breega led the funding which also included money from Bpifrance and business angels such as Xavier Niel, Gonzalo Manrique, and Maze CEO Jonathan Widawski.
Next: Muzzo will use the money to continue refining its algorithm with the goal of making its recruiting service twice as fast. The platform is already being used by 115 companies, including Leroy Merlin, Qonto, Payfit, Xerfi, and the French Ministry of Culture. Customer acquisition has come mainly through word of mouth. Muzzo will now expand marketing while also targeting verticals such as health, transport, consulting, finance and accounting, catering, and construction.
---
👋🏻 If you're enjoying The French Tech Journal, support the project by forwarding it to friends and sharing it on your social networks. You can also comment on this post. And if you have ideas for stories, tips, or just want to harass me, send me an email: chris@frenchtechjournal.com. 👋🏻‌‌‌
Comments