---
Shipup Ships Out
The past month has been a busy one for exits for FrenchTech startups, on both the buying and selling side. One of the latest: RetailTech startup Shipup announced last week that it had agreed to be acquired by Global Blue, an advisory firm that helps retailers with their digital transformation.
Shipup first crossed my radar back in 2020, not long after it raised a €6 million Series A in June 2020 from Elaia the Smart Cities Fund from the Investments for the Future Program managed by Bpifrance. The company had previously raised a €1.2 million Seed Round in 2018 that was led by Kima Ventures.
The timing for Shipup's last funding was interesting because it came on the heels of the first pandemic lockdown in France. This was a moment when the initial panic among startups had subsided and been replaced by the sensation that digital transformation was accelerating, creating major opportunities, especially in Retail.
When I spoke to Shipup co-founder and CEO Romain Ogiela in late 2020, the company was riding this momentum. He co-founded the company in 2016 with Quentin Maurice and Térence Delahaye to create a cloud-based platform that helps companies turn post-purchase delivery into a marketing opportunity. They wanted to address problems e-commerce companies had managing the relationship with third-party shipping companies and customers.
In a previous job as a data analyst at an e-commerce startup, Ogiela said he was shocked to hear the flood of complaints about deliveries to the customer service team. While the company had created a customer experience that was "super sexy, and so compelling for online shoppers" when customers were purchasing, the logistics after those sales were frustrating those same buyers.
"Some of our customers were furious about their delivery," he said. "Some of them would cry over the phone, and some of them would yell at our customer support agents. Some of our customers would say to us that they lied to their boss, they said they were sick so they can stay home and wait for their UPS delivery and UPS never came. So, they were really pissed...That was very embarrassing for us because we had our online shoppers very excited in the acquisition phase, but then very disappointed in the post-purchase phase."
As Ogiela dug into the problem, he began analyzing data the company received from its shipping partners and found it was messy and polluted. After cleaning it up, he discovered the company's shipping performance was far worse than reports from shipping partners had suggested. In most cases, the company could have predicted the problems and taken steps in advance to address them.
"We could have sent them an email to reassure them," he said. "We could have sent them a promo code as a way to apologize. And we were not doing any of that."
Brands take big hits to their reputation because online shoppers that have a bad delivery or post-purchase experience leave negative comments online and refuse to buy again on the same website. And they flood customer support and ask a lot of questions about where their order is which overwhelms the customer support team.
Shipup tackled those issues by creating four products that clean up the shipping data and allow e-commerce companies to maintain control over the delivery process so they can ensure a positive experience. Rather than passing off support and tracking to multiple third-party shippers, companies can use Shipup to manage communication with customers and respond quickly to any issues. In addition, Shipup offers data analytics driven by machine learning to provide more accurate shipping estimates and to better understand why any problems occurred.
"Many of these e-commerce companies have little margin because they all compete on price," Ogiela said. "Typically, online retailers want to spend as little as possible in terms of shipping. It's seen as a cost, and not an opportunity. But we're able to turn that around and help make it a positive experience that increases satisfaction and loyalty."
Shipup has subsequently opened an office in New York City and now works with 370 brands, including retailers such as Carrefour, Leclerc, Purple Carrot, Hofmann, and L'Occitane. Shipup hasn't disclosed its revenues, but as is often the case for startups in growth mode, its annual losses were growing. Shipup recently reported that it lost €1.186 million in 2021, compared to €251,510 in 2020.
Whether or not Shipup was out trying to raise its next round, the deal with Global Blue makes sense. The company is trying to create a full suite of RetailTech services for clients and has been acquiring and investing in startups to build out that portfolio. Shipup now becomes another weapon in that arsenal.
"Through our partnership, we will be able to scale our technology services to many more leading brands in the world," Ogiela wrote on LinkedIn. "We also look forward to joining Global Blue's RetailTech network which puts us in a unique position to collaborate with some of the best innovators in the industry."
Techstars Goes Green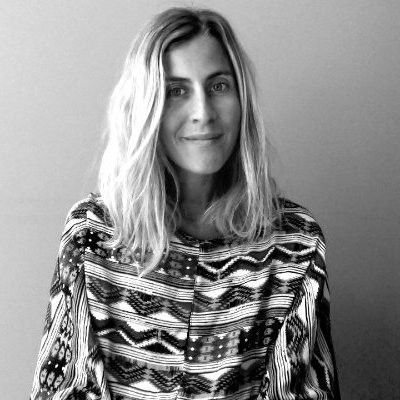 Earlier this year, NYC-based Techstars announced that it was opening a new accelerator in Paris as part of its global expansion. Not the world's biggest shocker considering that last year Techstars named French entrepreneur and author Maëlle Gavet to be CEO.
When I spoke to Gavet, she said Techstars' mission was evolving rapidly to put greater emphasis on social impact, climate change, and sustainability. To further those goals, the Paris accelerator has been renamed Techstars Sustainability Paris and will serve as the global center for Techstars' sustainability programs.
Rapahele Leyendecker has been named Managing Director with Baptiste Fradin serving as an investor and Entrepreneur in Residence. After the announcement, I spoke with Fradin about the goals and ambitions for Techstars Sustainability Paris. Part of the initial goal in consolidating such activity in Paris is to raise greater visibility for Techstars' focus on this sector.
"The startup ecosystem is not really aware of Techstars' impact investment thesis," he said. "So it's an announcement for the ecosystem, to say that with Techstars, especially in Europe and in France, there's a new early-staged fund."
The accelerator follows Techstars' overall program by offering a 3-month program where founders can meet with mentors and investors as they develop their products or services. In this case, Techstars Sustainability Paris also helps startups to measure impact and assess their carbon footprint. Last year, Gavet said that startups needed to bring the same analytics and KPIs to sustainability to convince other businesses of the value.
While based in Paris, Fradin emphasized that Techstars Sustainability Paris is global. So far, 16 of its 24 portfolio companies are outside France. (See the full list of companies here.)
At the same time, Paris was seen as a strong strategic location for sustainability startups. He pointed to France's role in developing COP21, its rules regarding environmental and sustainability reporting, the government's role in supporting startups (particularly its investments in GreenTech and DeepTech), and the more recent announcement by the city of Paris of a climate innovation fund.
"Paris can become the capital of sustainability startups," Fradin said.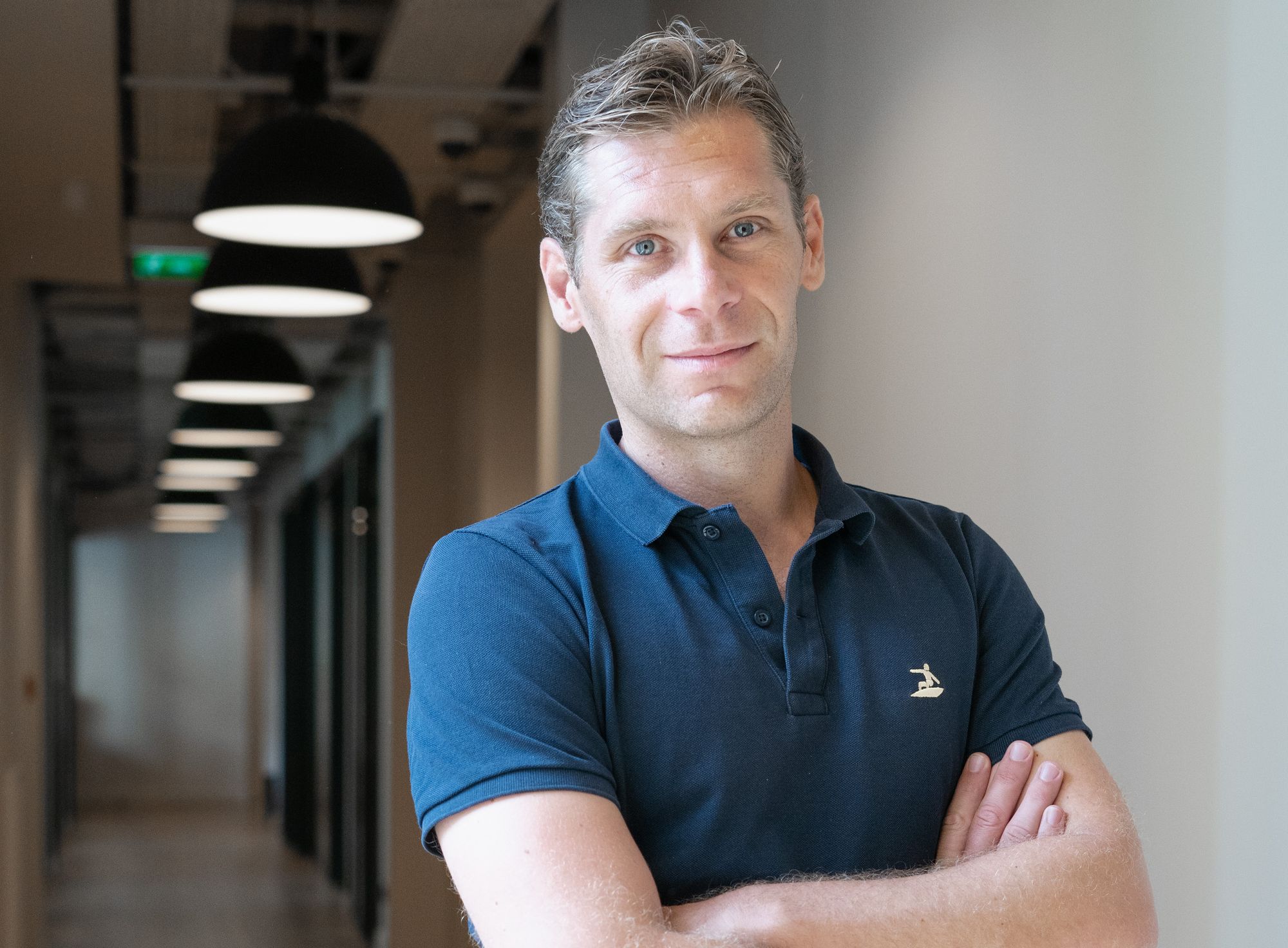 ---
Stayin' Alive
A couple of weeks ago, I wrote about the bizarre electoral twist facing Jean-Noël Barrot, who had been appointed Digital Minister over the summer. Due to some obscure rules, Barrot had been forced to re-run his race for his Assembly seat, facing the first round of voting on October 2 and a second round on October 9.
If he lost, per rules established by President Macron, he would likely have to resign from his ministerial post. While Barrot's district leaned in his favor, there remained the wildcards of low turnout and the French electoral mood amid rising inflation and gas prices.
As it turned out, it wasn't even close. Barrot topped all candidates in Round 1 and then cruised in Round 2. So, he stays.
---
In Other News...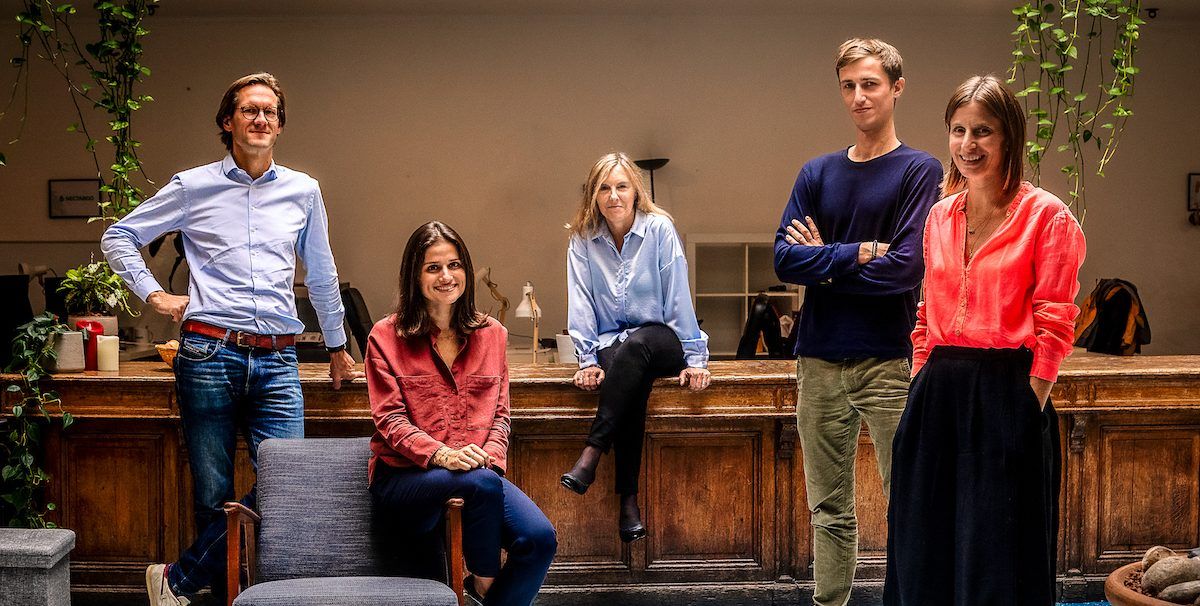 SISTA, the association that advocates for female entrepreneurs and investors, has announced the creation of its first investment fund. SISTAFUND I is a collaboration between SISTA and 50 Partners. The goal is to raise €100 million to invest in rounds between pre-Seed to Series A, so from €250,000 to €3 million. Initial LPs include BNP Paribas, FDJ, and L'Oréal.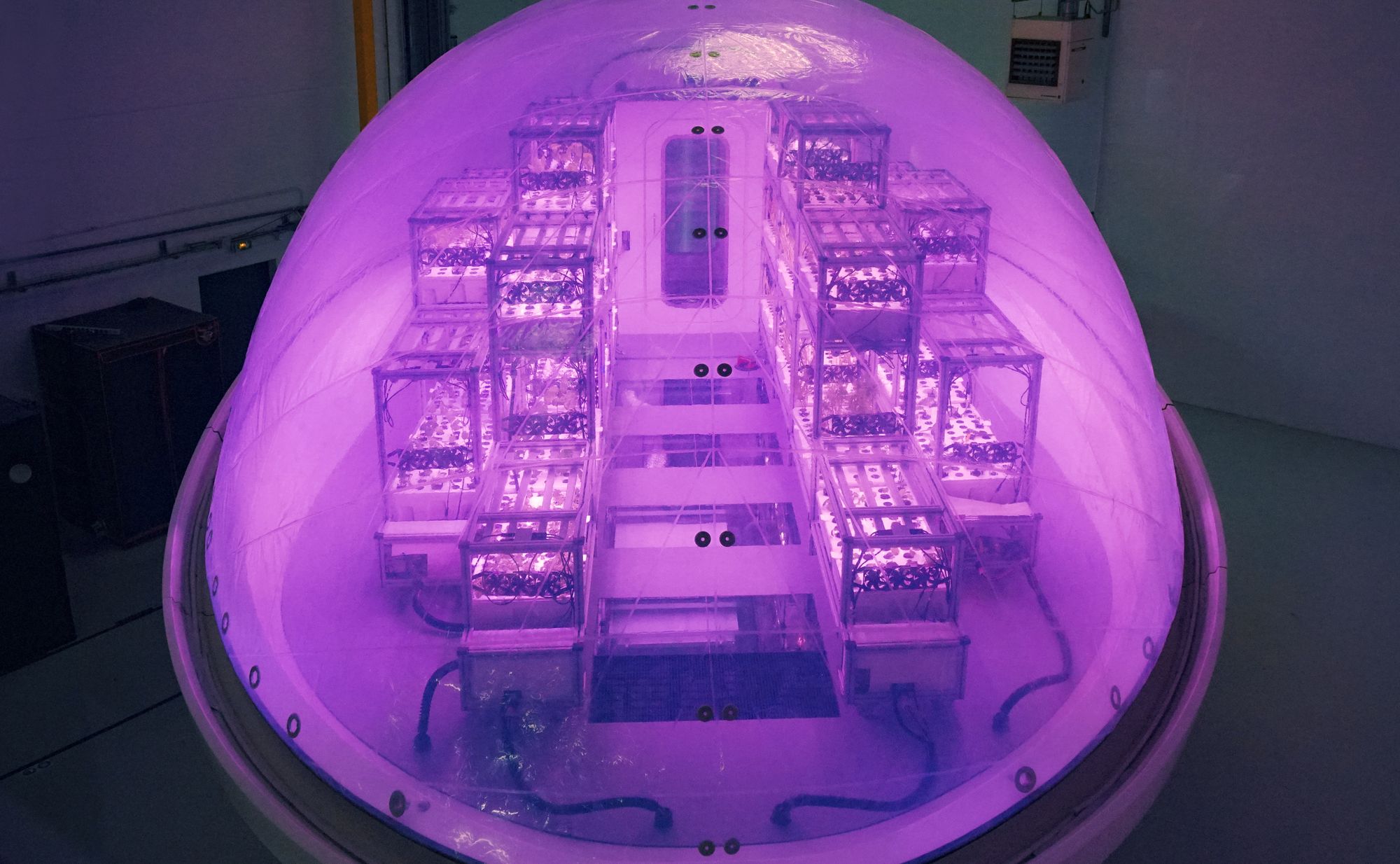 Interstellar Lab, which is using technologies developed for outer space to create sustainable living systems on Earth, officially revealed its first BioPod. During an event at its Ivry-sur-Seine HQ, founder Barbara Belvisi gave a tour to visitors to explain how the self-contained unit uses AI and hardware to grow a wide range of plants by adjusting the climate and atmospheric conditions.
The BioPod can be used for hard-to-grow crops such as vanilla, vetiver, or patchouli by minimizing water consumption and energy use while boosting yield. The BioPods are built in a Brittany factory and then are shipped to Interstellar's HQ for final assembly.
The goal: Create controlled growing environments to produce crops in regions where the climate limits local production. Which is expected to be much more of the planet in the coming years.
Interstellar, via a partnership with NASA, is producing 1o BioPods with a goal of accelerating production for customers in 2023.
William Grigahcine, best known by his stage name DJ Snake, invested an undisclosed amount in MYM, a Lyon-based startup that helps creators to monetize their audience. Fans can subscribe to channels to see exclusive content. Perhaps just as notable as the news was the fact that MYM, which has rarely done any press, stepped into the spotlight. In an interview with Les Echos, the founders said they are on track for €100 million in revenue this year and hope the collaboration with DJ Snake will further raise the platform's profile.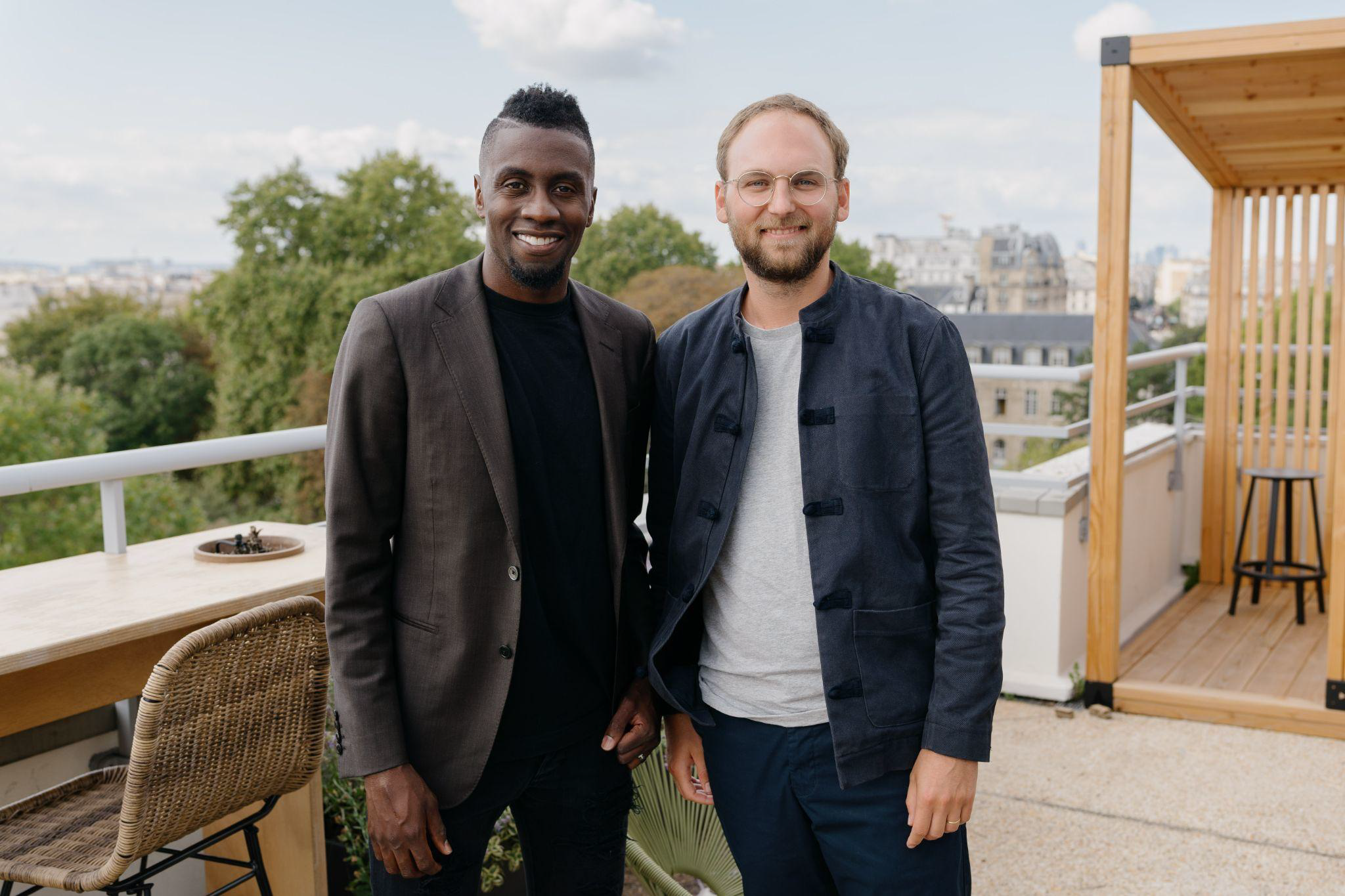 InsurTech Alan has added a couple of new investors to the big round it announced earlier this year: Origins, the athlete-driven fund co-founded by footballer Blaise Matuidi, and Teampact, which focuses on investments that create positive impact. Teampact also draws lessons on leadership and management from the sports world and helps companies, such as Alan, apply those insights as they scale their business.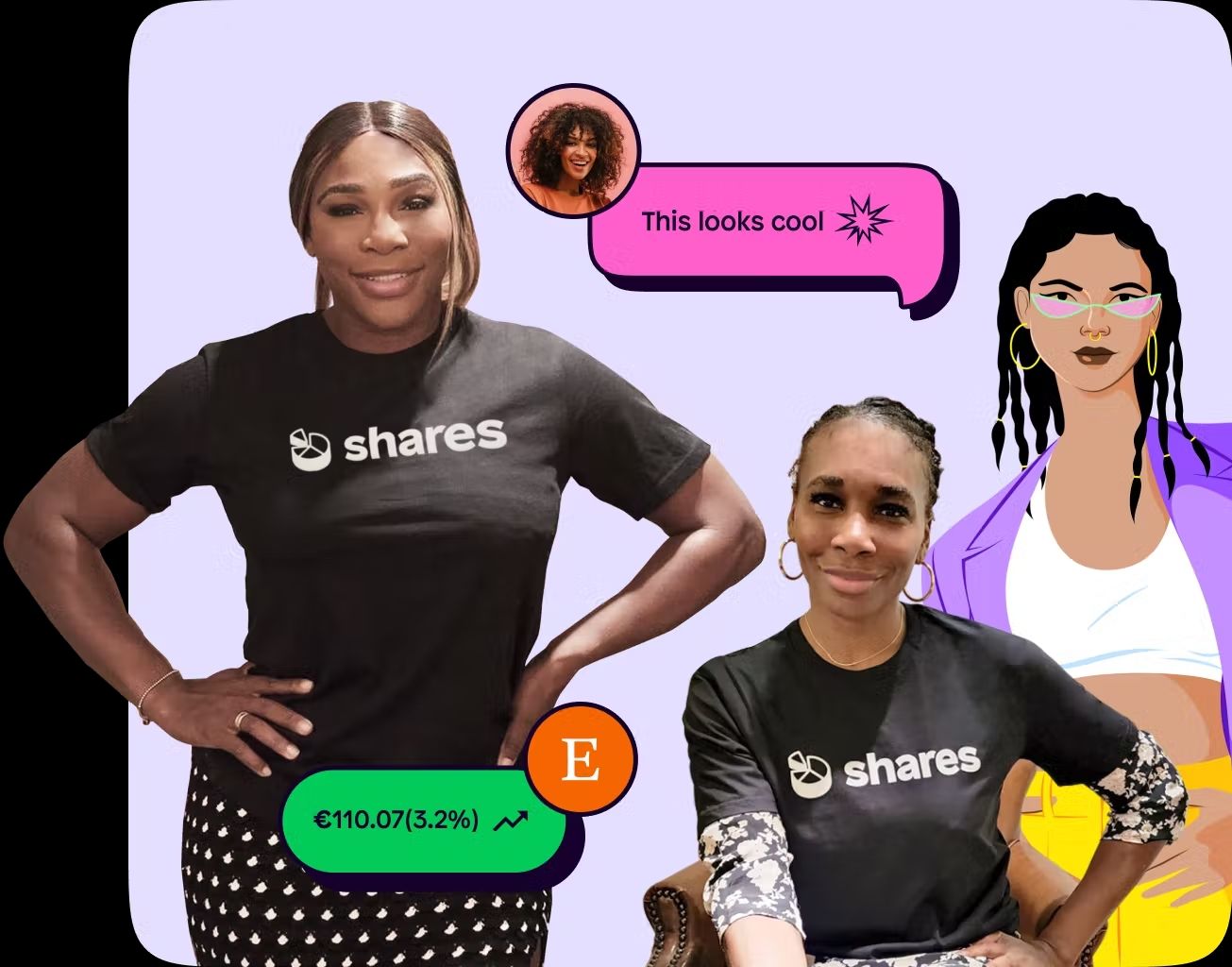 Speaking of sports stars, French fintech Shares, announced that Serena and Venus Williams have invested and will become brand ambassadors. Shares raised a $40 million Series B earlier this year that was led by Peter Thiel's Valar Ventures. The platform uses social media-like tools to attract younger users to investment opportunities.
And finally, Too Good To Go, which fights food waste, got a nice shoutout from a minor Hollywood celebrity:
---
👋🏻 If you're enjoying The French Tech Journal, support the project by forwarding it to friends and sharing it on your social networks. You can also comment on this post. And if you have ideas for stories, tips, or just want to harass me, send me an email: chris@frenchtechjournal.com. 👋🏻‌‌
Comments