---
Blockchain Mania
In a technology realm that's all about decentralization, it feels wrong to declare somewhere to be the center of the blockchain and NFT world. But for one week, Paris definitely felt like ground zero of Planet Crypto thanks to the joint events Paris Blockchain Week Summit and Paris NFT Day.
More than 3,000 people came from around the world to network, present, and party. Though I have been somewhat hesitant as a journalist to fully immerse myself in this world, it is abundantly clear that this is where the money, energy, and hype is flowing. For better or for worse.
Conference week aside, Paris is making a serious bid to be recognized as a major crypto hub. It can be hard to really quantify that because the sector - spread across the Web3 melange of blockchain, crypto, and metaverse - doesn't really lend itself to simplistic measures like venture capital raised.
For instance, The Sandbox is undoubtedly one of the hottest metaverse companies. Officially, it has raised $95 million in venture capital. But its tokens value it at $8.6 billion (which is down by about half from earlier this year). Now throw in crypto wallet leader Ledger ($475m raised), NFT-driven fantasy sports league leader Sorare ($737m raised), NFT for luxury brands startup Arianee ($9.6m), and – coming soon – the collaborative space NFT Factory, and it definitely feels like something is happening here.
Naturally, companies used the week to make big announcements. Binance revealed that it is opening an early-stage startup support program at Station F as part of a €100 million investment in France. Crypto API security startup Dfns raised $13.5 million. Akt.io officially launched its personal finance application and its tokens began trading.
While I wrote my first story about Bitcoin almost a decade ago, and have written numerous blockchain-for-enterprise stories, I still feel like a newcomer to this world. I fully believe there is something technically interesting and profound happening at the core of NFTs and blockchain and crypto. But also, walking around the conference, I felt a very strong San Francisco circa 1999 vibe. The clothes, the revolutionary fervor, the high ponytail per capital count, excessive male hand jewelry...there is a bandwagonesque feel to all of it.
Still, while there is plenty to mock about the tech world, I find that over time, Silicon Valley is generally right about where the world and tech are headed. What it gets wrong – in often spectacular fashion – is the timing.
Stuck in an echo chamber, people believe new tech will transform the world overnight. It won't. Investments are made based on that belief and some serious FOMO. But such changes tend to take time, much longer than true believers think.
WebVan was the poster child of dot-com exuberance. Millions of dollars down the tubes for a ridiculous grocery delivery service in 2000. 20 years later, especially with the pandemic, this is commonplace. It took time for the infrastructure, costs, and models to align.
The underappreciated genius of Steve Jobs was that he had a remarkable sense of the timing for these things, knowing when the components, networks, prices, form factors, and user behavior were aligned. He shelved early attempts at a tablet in the early 2000s, for instance.
My hunch is that Web3 is the same. As someone who has tried to wade in, the barriers to understanding and participating are still quite high. And the utility remains fuzzy. During several panels at the events, "utility" was a key theme for many speakers. I suspect some painful lessons will be learned by disciples.
And yet...
It is hard to totally dismiss the passionate exuberance. At an after-conference party at the Eiffel Tower, startup Travelx, which has developed a blockchain-based distribution protocol for the travel industry, celebrated a partnership with Spanish airline Air Europa. They had rented the first-floor restaurant where guests were treated to cocktails, fancy finger foods, and a troupe of singers and dancers who dressed in various period costumes from different eras of Parisian fashion and music.
Amid this festive atmosphere, the partners auctioned off what they described as "the first NFT (non-fungible token) Flight Ticket, or 'NFTicket.'
Final sales price? $1,002,000! So, someone believes...
As the bidding was underway, I spoke with Juan Pablo Lafosse, the co-founder of TravelX who described his vision for creating a blockchain ecosystem based on digital stablecoins that would enable new travel products, make inventory distribution more efficient, and help reduce the industry's carbon footprint. Lafosse was animated and passionate, committed to a revolution he sees coming.
Who am I to say he's wrong?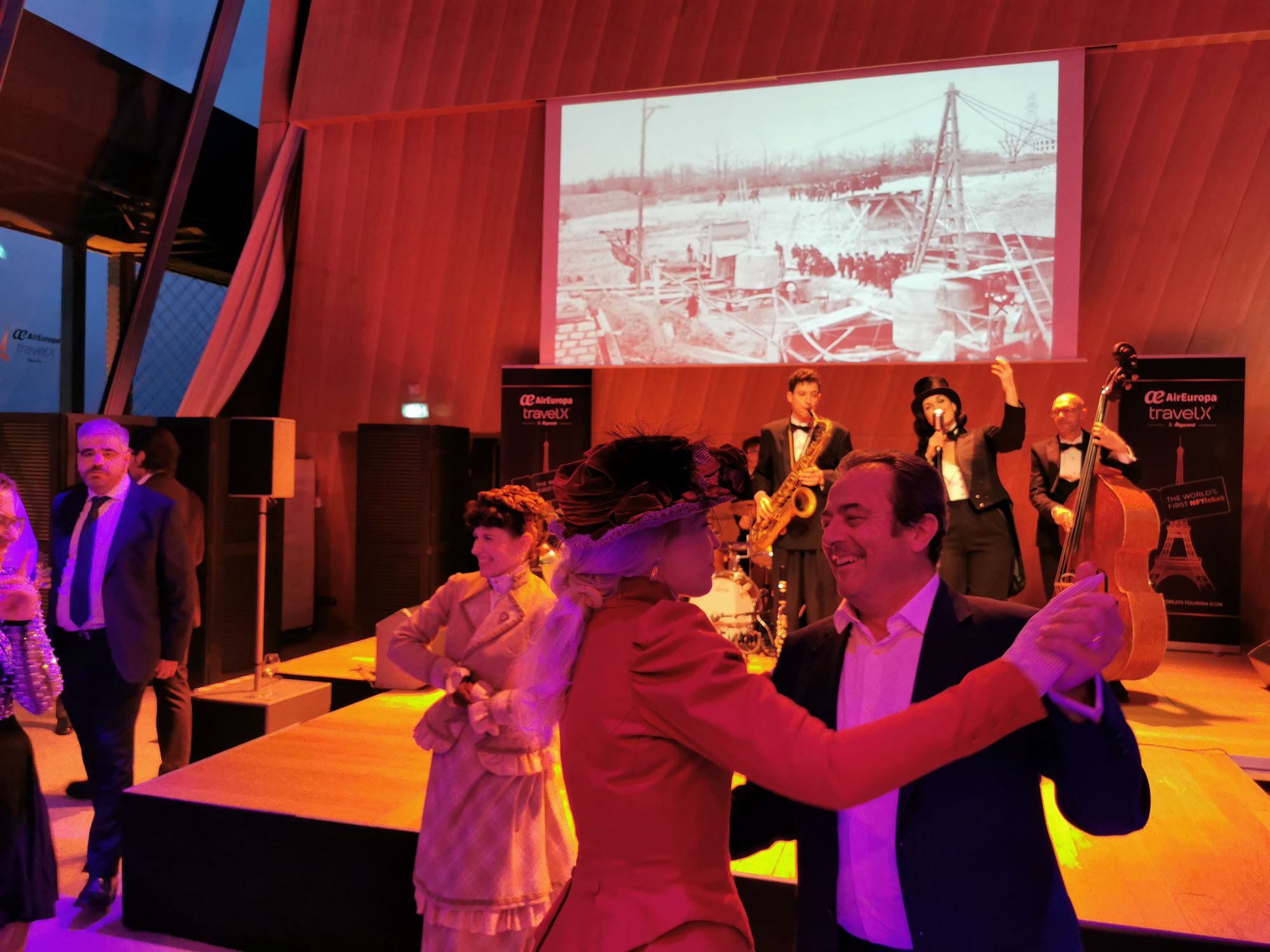 ---
Bpifrance Bankroll
Bpifrance remains at the heart of the French Tech ecosystem. And after recently celebrating its 10th anniversary, the state bank offered up a kind of report card for its performance amid boom times for startup funding.
The bottom line: Bpi has created funds totaling €1.1 billion, of which €755 million have been distributed or invested in some fashion to back 600 startups. That money has flowed into such notable winners as Mirakl, Alan, Jellysmack, and Shift Technology.
Such an impact was far from assured when Bpifrance launched its first €300 million fund in 2011, even before the birth of La French Tech by the government. But it's clear that Bpifrance has served as a critical catalyst of France's startup ecosystem.
Going forward, the bank has made Deeptech a centerpiece of its investment focus, which accounts for 30% of investments. In 2019, the French government launched a Deeptech investment plan overseen by Bpifrance, betting that research-based companies would deliver breakthrough products that offer a global competitive advantage.
Of those startups backed, 21 have seen some kind of exit while only 5 have completely collapsed. The latter includes Sigfox, the IoT hopeful that filed for bankruptcy January.  
---
Sigfox Savior
Speaking of Sigfox, a Toulouse court selected a new owner for the beleaguered company.
The winner was Unabiz, a Singapore-based operator of a regional Sigfox IoT network. The company will keep 110 of 174 employees on board, and the HQ will remain in the Toulouse region.
While Sigfox raised more than $300 million over the course of its star-crossed journey,  Unabiz reportedly will acquire the company for around $30 million.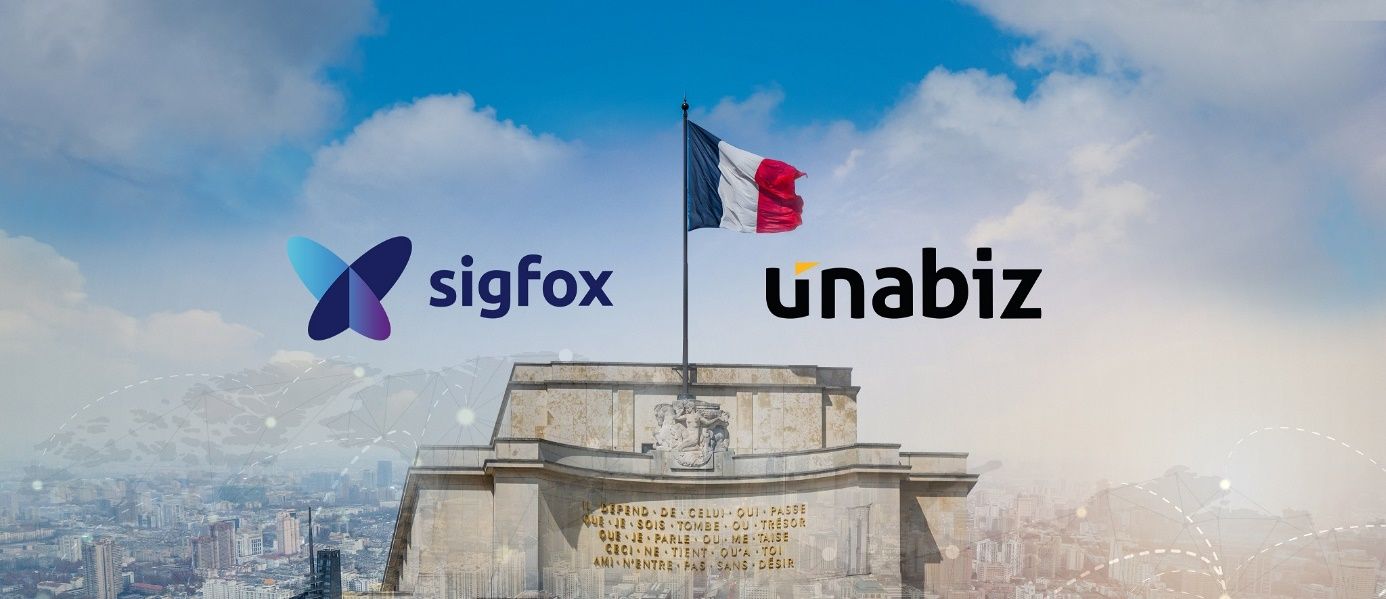 ---
In other news:
Qonto launched its crowdfunding campaign to let users invest in the fintech startup. The unicorn raised €486 million in January but wanted to open itself up to a broader base of investors.
Speaking of unicorns, Sorare announced a partnership with Major League Soccer. That should help the NFT-driven fantasy sports platform get a foothold in the critical North American market.
Crédit Mutuel Arkéa sold Mangopay and Leetchi to Advent which will invest €75 million to develop Mangopay which is battling such giants as Stripe and Adyen.
The Spring cleaning continues at Arkéa which also sold fintech Budget Insight to US PE group PSG, which will pump $35 million into the company.
CRM giant Salesforce plans to invest €3.5 billion in expanding in France over the next 5 years. The plans could make the San Francisco-based company one of the most aggressive seekers of talent in a market that is already being squeezed by competition for the best and brightest.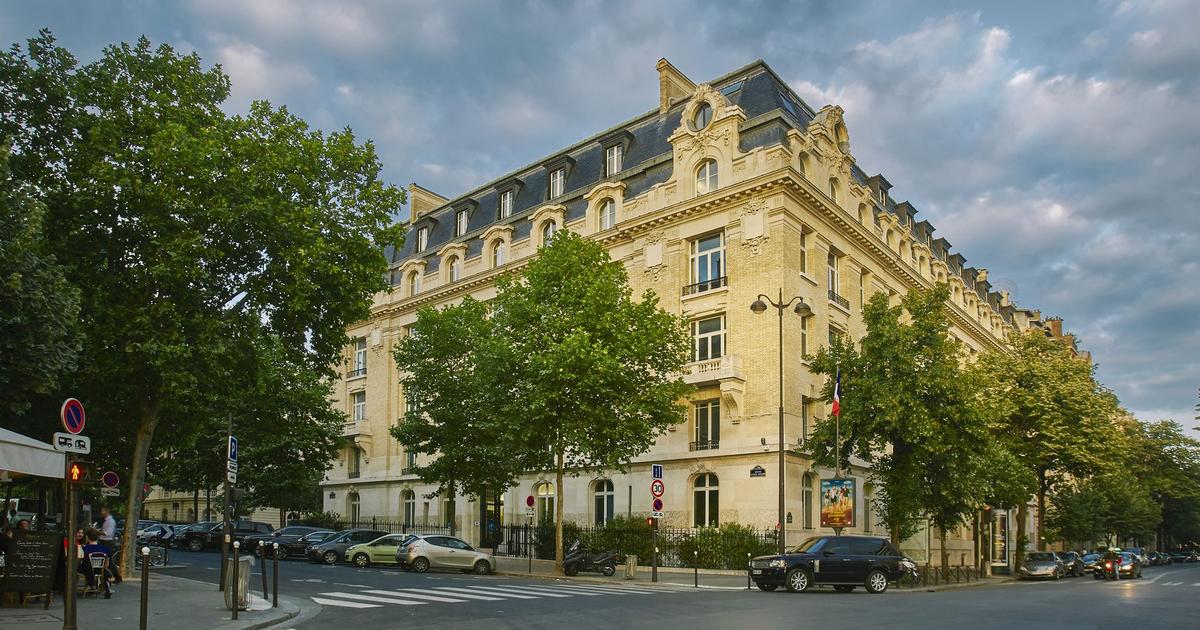 Carrefour has partnered with Daphni to launch Dastore to invest in digital retail startups. The fund starts with €80 million and will target logistics, e-commerce, and data.
---
👋🏻 If you're enjoying The French Tech Journal, support the project by forwarding it to friends and sharing it on your social networks. You can also comment on this post. And if you have ideas for stories, tips, or just want to harass me, send me an email: chris@frenchtechjournal.com. 👋🏻‌‌‌
Comments