(Pictured: Seyna CIO Jean Nicolini (left) and CEO Stephen Leguillon)
This week on the #FrenchTechNews, Chris O'Brien and Ethan Pierse sat down with Stephen Leguillon, CEO of Seyna, to discuss his journey creating a regulatory-compliant, all-in-one platform enabling insurance brokers to build and operate digitally native insurance programs.
I first met Leguillon at the final Le Web conference in December 2014 and followed his entrepreneurial adventures ever since. After founding two startups, he joined Seyna in February 2021 as a non-founder CEO, though he's still very much in entrepreneur mode. Founded in 2018, the company had 13 employees and had previously raised a €13 million Seed round at the time.
"When you're an entrepreneur, it's hard to stay away from entrepreneurship," Leguillon said. "If you look at different profiles, you see people keep coming back and coming back and coming back. I knew I wanted to launch another business."
But in this case, he came in as an early-stage partner, a delicate but ultimately move when he replaced co-founder Philippe Mangematin as CEO. The other Seyna co-founders are Guillaume d'Audiffret and Jean Nicolini.
Last month, Seyna raised a €33 million Series A round led by White Star Capital and Elaia Partners, but which also included money from previous investors Global Founders Capital, Allianz, and la Financière St James.
"Seyna was founded by great experts in the insurance space, and they had built up the really great foundation," he said. "So really, I'm standing on shoulders of giants. But I partnered up with them as an entrepreneur to be the additional partner who could bring that operator skillset and for scaling a fast-growing business."

0:48 The journey from Appetise.com to La Belle Assiette to ezCater to #Seyna
2:50 Becoming an #Insurtech entrepreneur
5:31 Joining an existing team to build the next insurance scaleup
9:27 Innovating the technology and processes of insurance
15:12 The complexities of the insurtech business
21:10 Most insurance companies or insurtech startups can be partners or clients of Seyna
26:25 Raising a $33M Series A and structuring for #hypergrowth


Listen to the podcast here:
⚓️ Anchor: https://lnkd.in/de2uhktQ
📊 Deezer: https://lnkd.in/dxq9tHep
🍎 Apple Podcasts: https://lnkd.in/eskfq_z
🟢 Spotify: https://lnkd.in/dxFke6xW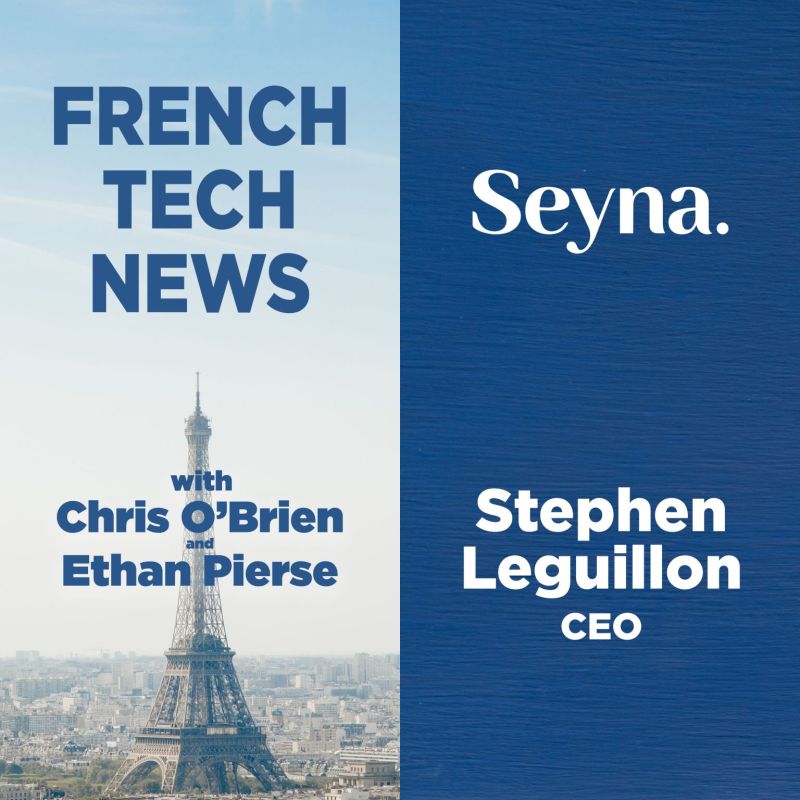 Comments